Happy kids
I've been meaning to share some baby pictures for days! I am happy to say first of all, all four boys are still doing great. Biscuit has not kidded, although it looked so close. She remains under close observation but we haven't had any changes in several days. It warmed up here for a bit, and started to break up but then got really cold again with a really bitter wind. I look forward to a bit warmer days for us people but also for the animals.
I have had a bad 2 weeks. Today was finally a bit better day, I was up this morning and able to spend some time at the barn after I slept for almost 12 hours straight. For about 10 days I didn't get out of bed hardly at all. I have a Doctor's appointment next week, and also my surgeon in Georgia knows about what is happening with me and he told me today he recommends that it's time for surgery again... we briefly touched on it in November when I had an appointment because we knew there was a problem then but were hoping it would calm down or if we got really lucky, go away. It's a big undertaking. Although this would be a little less intensive (hopefully) surgery than last time, it's only been 7 months. I trust him and know he's right, but we need some things to fall into place before we can take the next steps, and we need to take it one step at a time, and so we are, and in the process I am trying to stay calm.
The babies sure do brighten up everyday, seeing those happy little babies so full of life. It reminds me there might be more hurdles right now than I'd like but it doesn't mean they can't be cleared either.
The Pygmy boys are....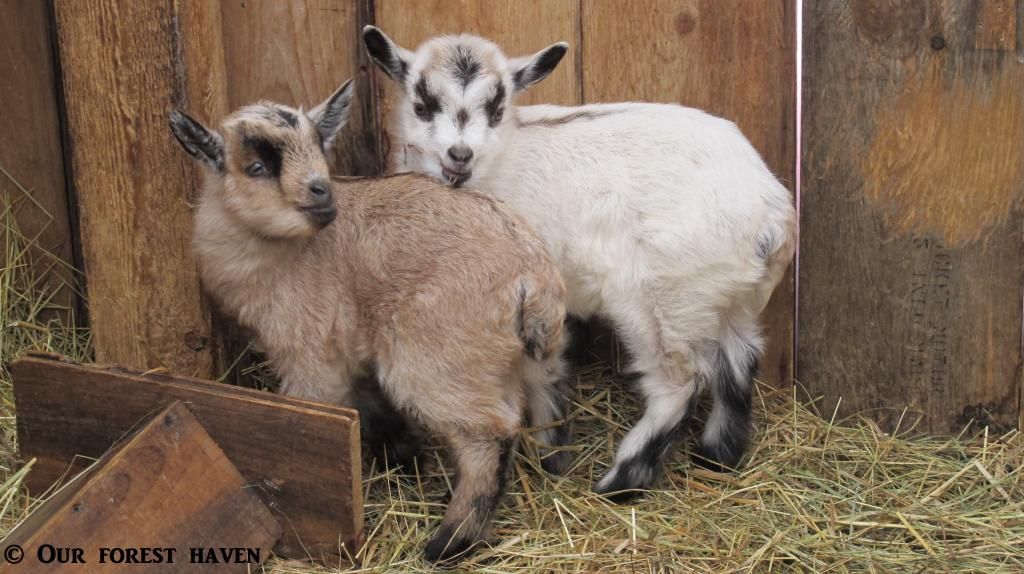 Adorable.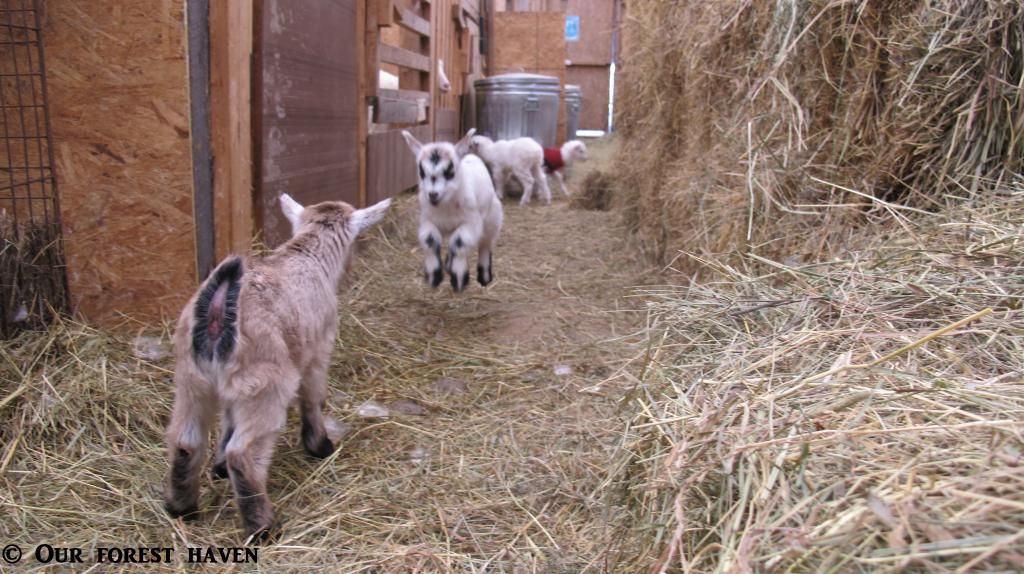 And also love to play...
and
play
...
and
run
...
Even our weakling, little Vinnie likes to run...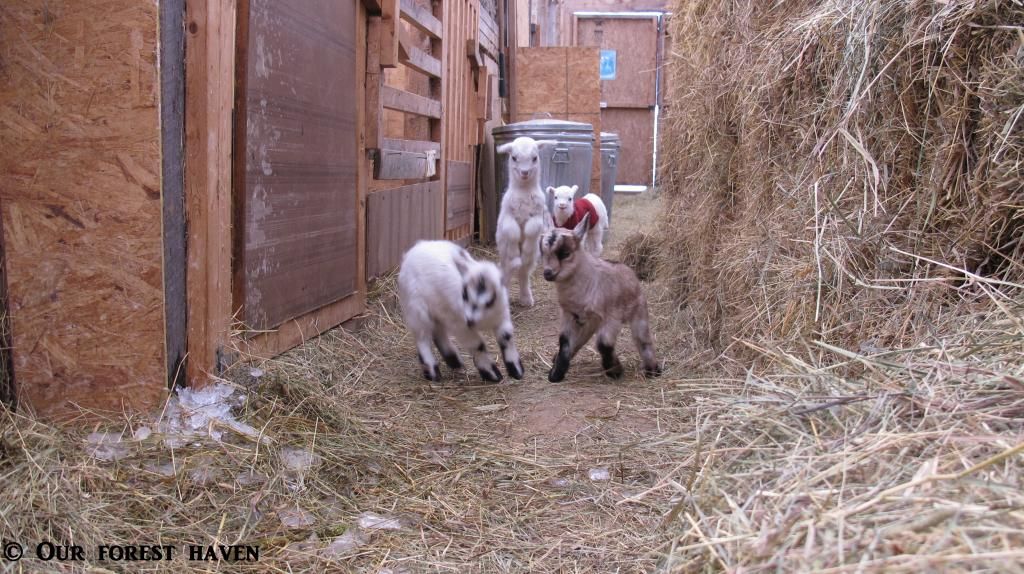 although he's less into running with the other boys, he's more of a mama's boy...
But my chocolate Pygmy is all independence. I haven't named the Pygmy boys yet! Other than all the usual cute nicknames, I have to come up with proper names for them. :)
They sure do love to play!! I can't wait until it eventually warms up and they can explore outside.
As for me, I took a rest after being in the barn and now I am going to attempt to put a pot of soup on the stove. I haven't done much cooking in a while and I hope to make a nice simple pot of soup for supper if I'm lucky :) and then relax with the boys by the fire.
I hope everyone is warm and comfortable this evening!
P.S. there is another video of the kids on my Instagram account and some more pictures :)