Home again although a little blurry....
Sorry for the long silence here! We made it home safe and sound Monday afternoon from our trip to Florida to say goodbye to a special lady and be with family. I saw my wonderful surgeon in Atlanta on the way home last Thursday and he examined me and found out one of the sources of my continuing pain - ovarian cysts as suspected. He gave me a long acting shot to help ease that left sided pain and he also gave me some new medicine to try. I think it may have been helping a little for pain (spasms) but after the first day my vision started to go and it just got considerably worse. Between the painful dry eyes and blurred vision which had me staggering around and straining really badly, I was a bit of a mess. I stopped the meds yesterday morning. I went into town with Jim in the afternoon and all the people were green, yellow, purple, just a blur of colors and I could barely see what I was doing. Thankfully it's much improved today, although not back to normal yet.
We happened to spot something pretty interesting along the road too, a white wild turkey! We thought maybe he was a tame one that escaped but when I looked it up online, apparently it does happen but not very often!
Here's an interesting article if anyone is interested
.
Yesterday I went up to the barn and helped with chores for the first time in over 4 months since my surgery. I can't lift anything because I'll put myself in more pain and in bed for at least a week, but I can do some things. Jim watered everyone for me and also carried the bales of hay. I was able to feed the rabbits, and let the goats outside, and give some snuggles. It felt good to be able to do something more "normal." I felt like myself again. I needed a lot of rests, whenever I would feel the pain flaring I'd sit down for a while, and it seemed to keep it at bay. I'm pretty limited still as to what I can do, but it's nice I can do a little bit.
This morning we woke up to..
winter
.
We got a good amount of heavy wet snow last night...
Which was pretty....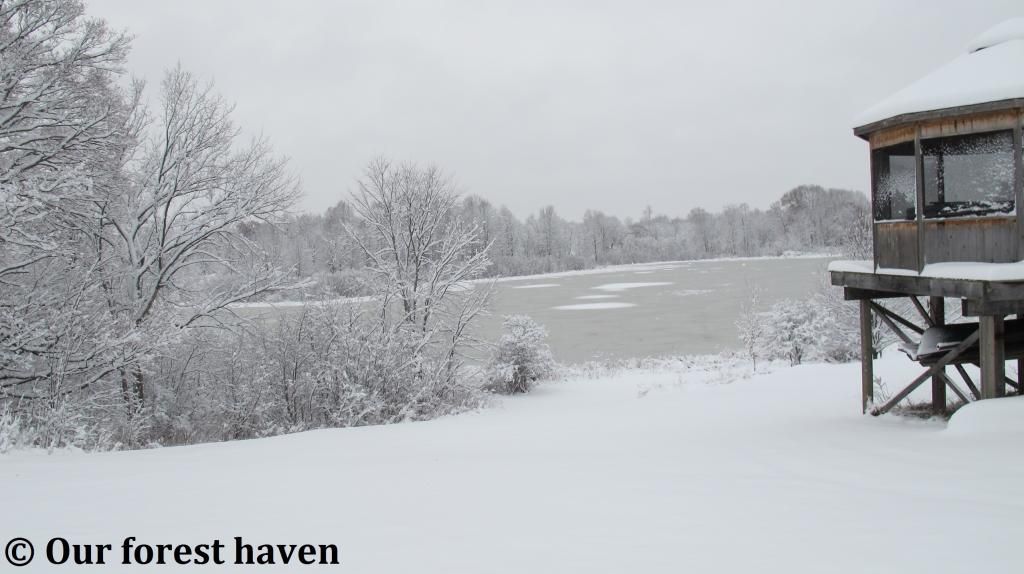 But also hard to walk around in...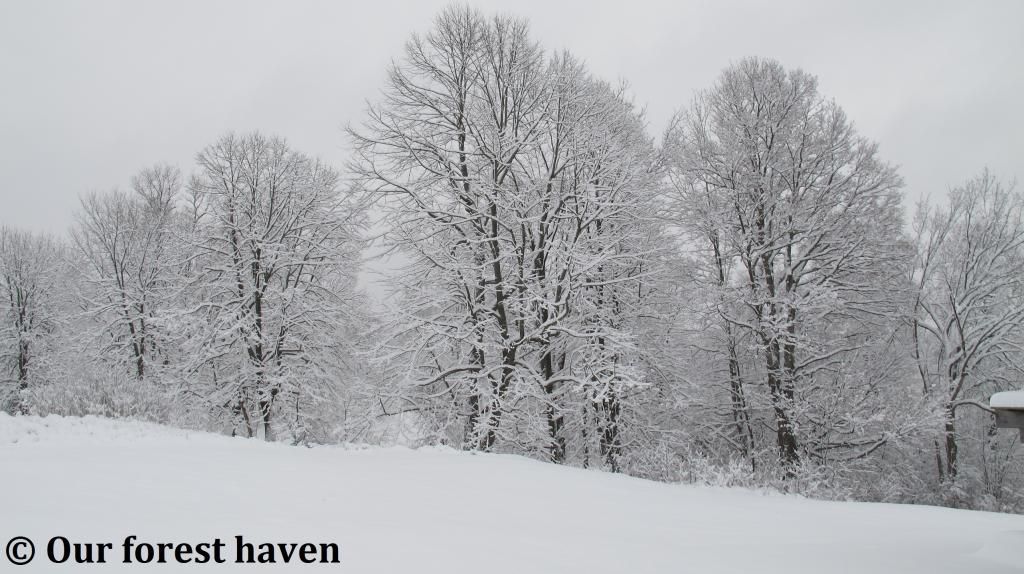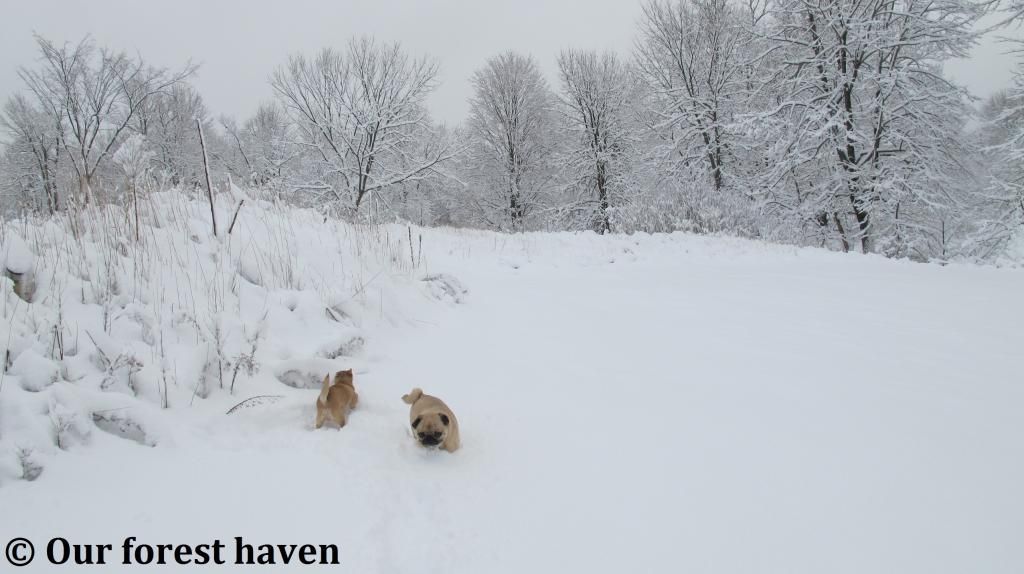 The dogs were torn between happy to have the snow to play in, and mad that they were getting wet...
At least Rollie had some fun barreling through it....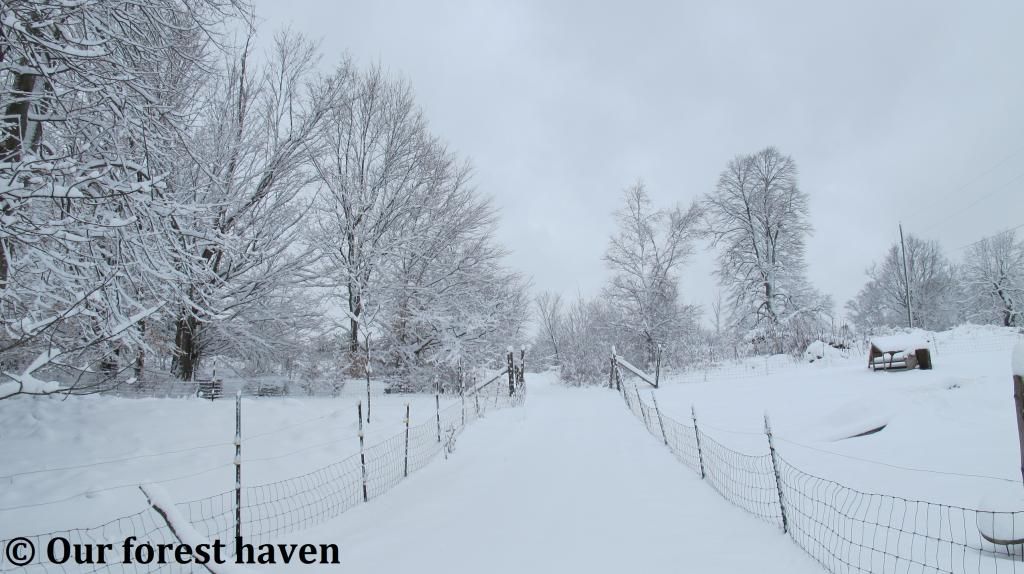 I plowed my way through the heavy snow up to the barn with the ATV...
Jackson wasn't sure how he felt about the arrival of our first real snow...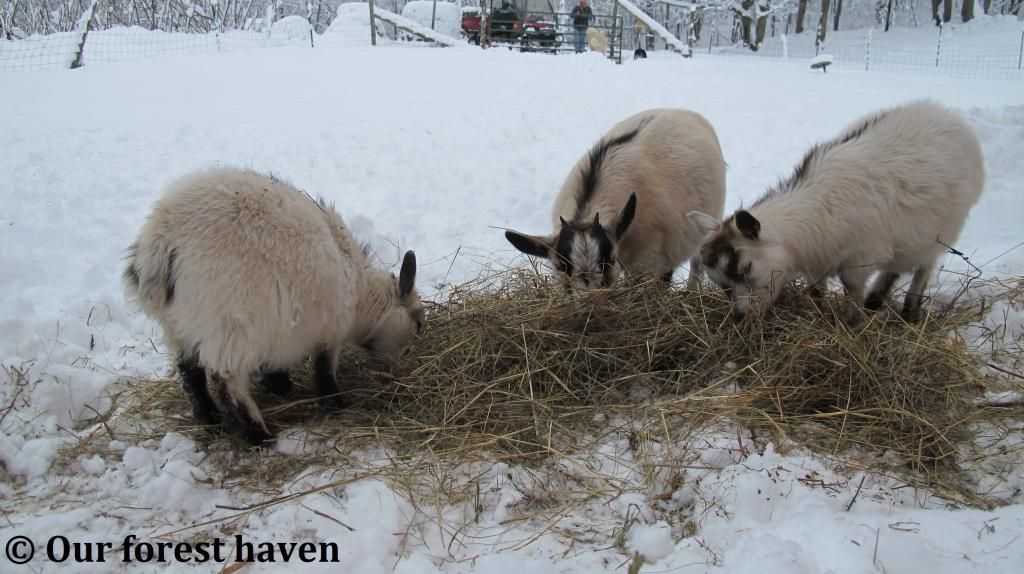 The babies minded less than I expected, I thought maybe they wouldn't be sure of it, but it didn't slow them down a bit.. well maybe Puffin because her legs are short, but we shoveled a path and place for them so she wouldn't have to worry about walking through the snow.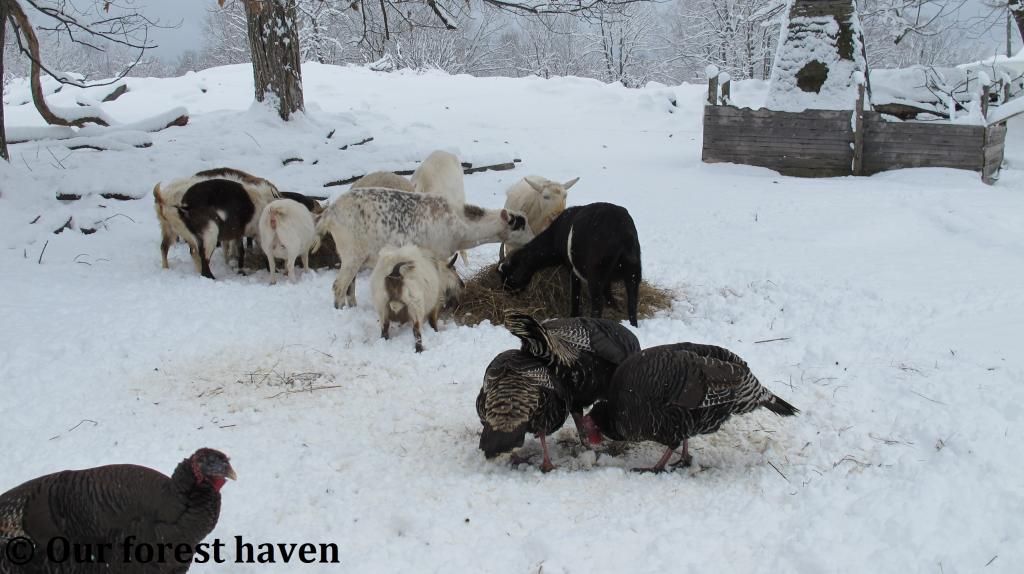 The goats did not want to come outside when I opened the door and they saw the snow, even though it was a warm and quite beautiful day, but they finally gave in and went outside to face winter.
It was a beautiful day outside regardless of having to trudge through the heavy snow and do a lot of shoveling and plowing. And the scenery, it was grand.
So far today I've managed to bake fresh bread, gingerbread's, and get all my work caught up in the kitchen. After a rest, I'm going to put on a big pot of soup for dinner and head up to the barn for evening chores before returning home to snuggle in with the dogs by the fire, pour myself a glass of wine, and be thankful that despite not being pain free, I am in small ways coming back to life, and I'm more than grateful for each one of them.
It's good to be home.
P.S. I am terribly behind on blogs, emails, etc but I promise I will catch up soon!