Saw my therapist today...
She told me not to worry because everything is going to be fine.
She's very convincing.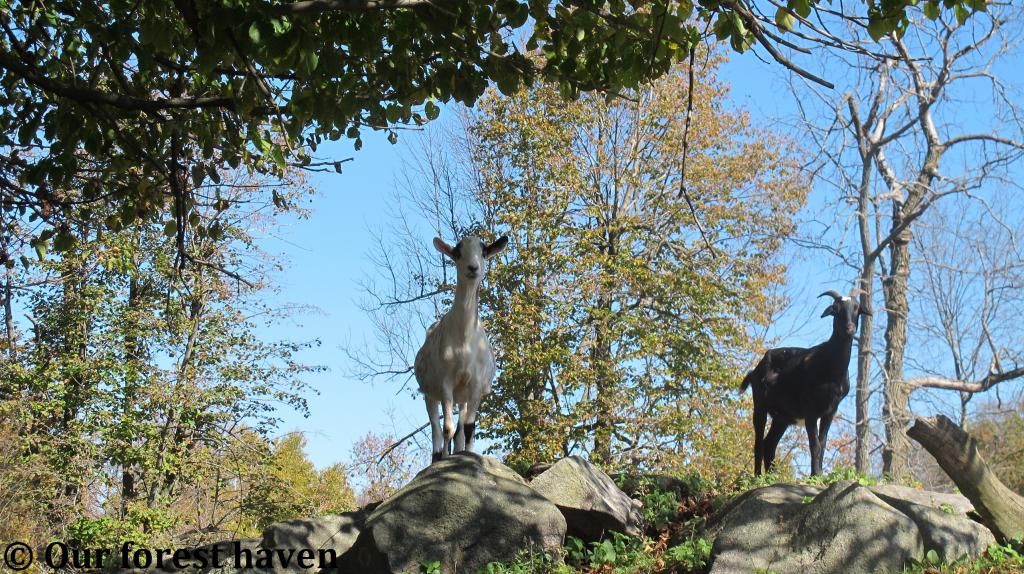 We have had some rain and it's clouding up this afternoon, but this morning was beautiful.
And everyone enjoyed it.
Especially three little girls....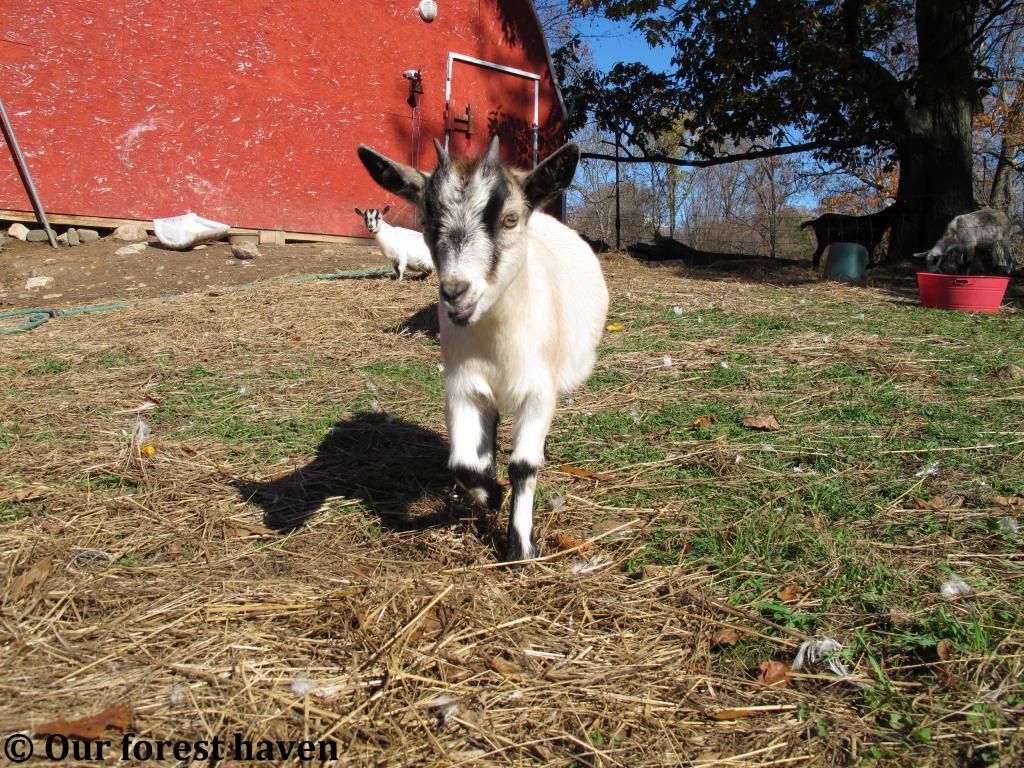 Oh look, here comes Aurora...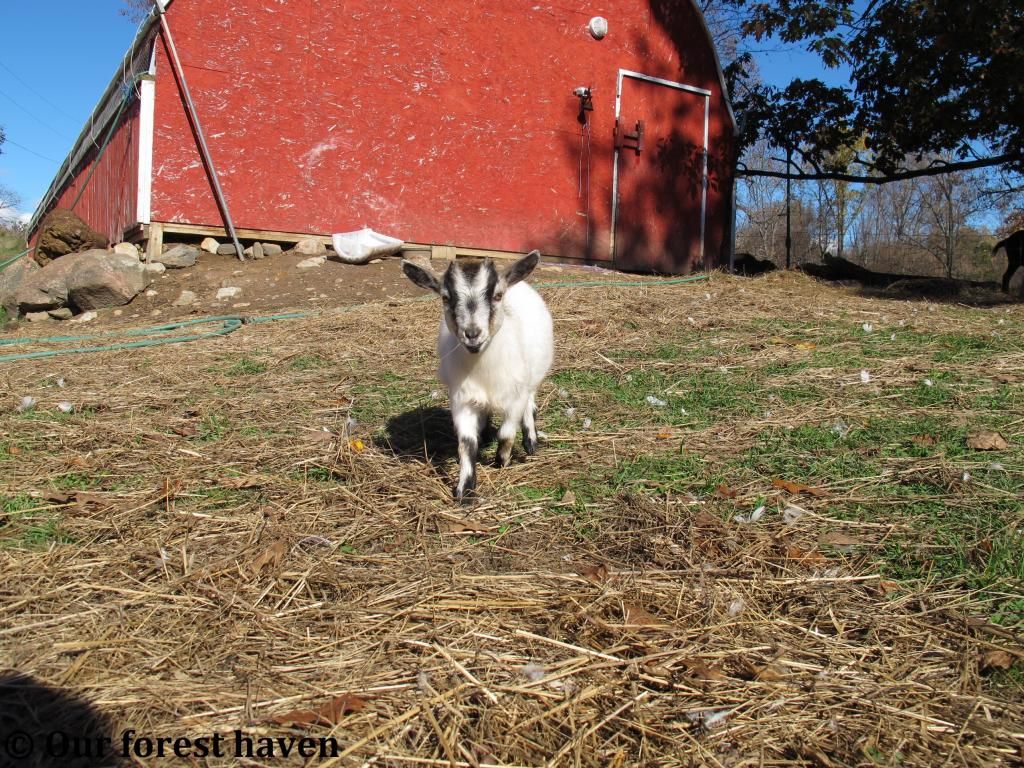 and that little Puffin...
Aurora wonders if you'd like some hay...
Are you SURE?
Firefly is sure enjoying hers...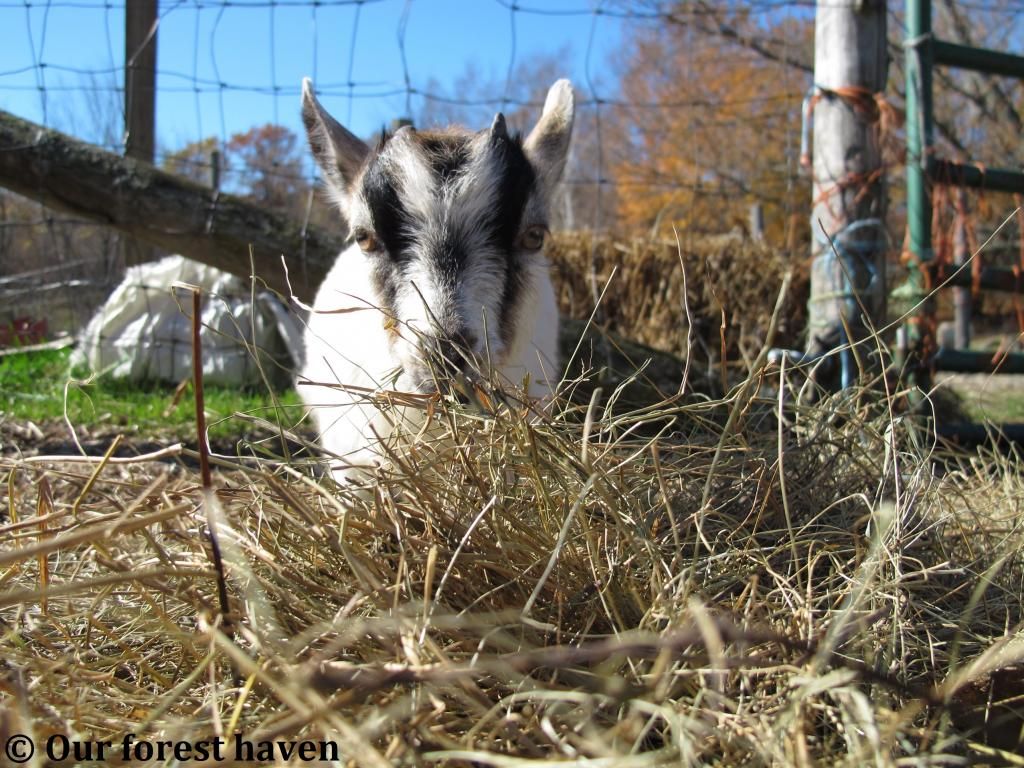 Puffin is not a sharer. She may be small, but it takes a lot of food to keep this little girl happy.
Guess who has peach fuzz? Ellie is already growing fresh hair over her bald patches where her urine scald was. She's got a nice soft lovely covering of new hair coming in. It makes me a very happy woman.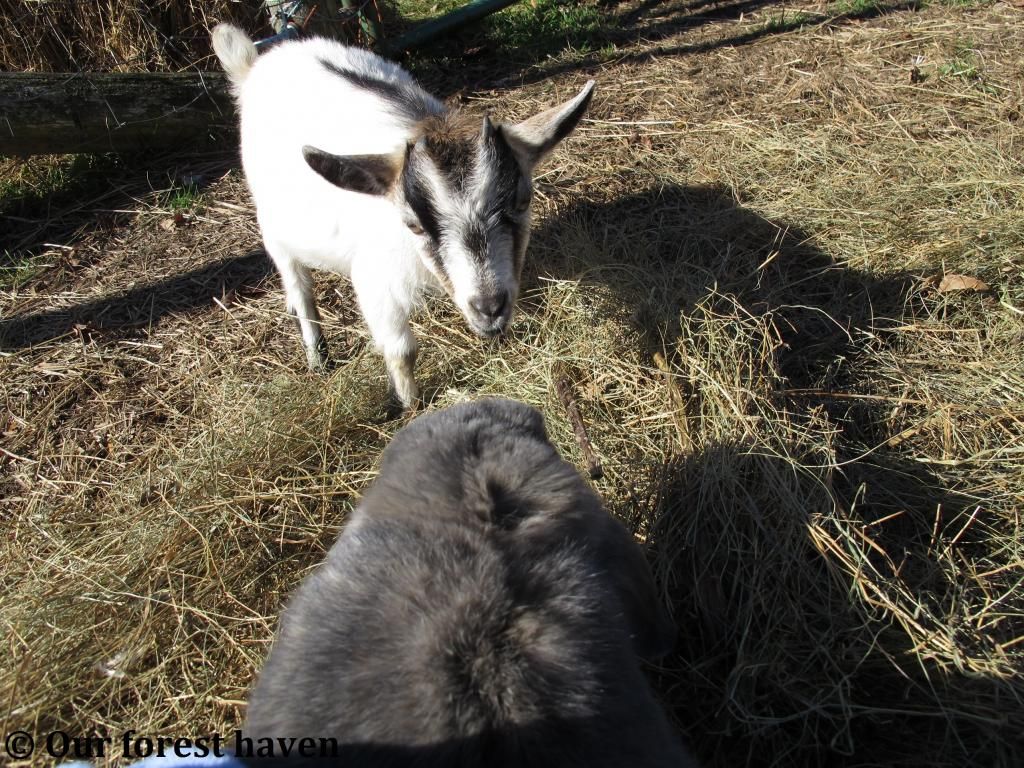 Puffin:
uh excuse me, this is my hay...
Aurora:
We'll let you stay, but we are not sure what you are exactly...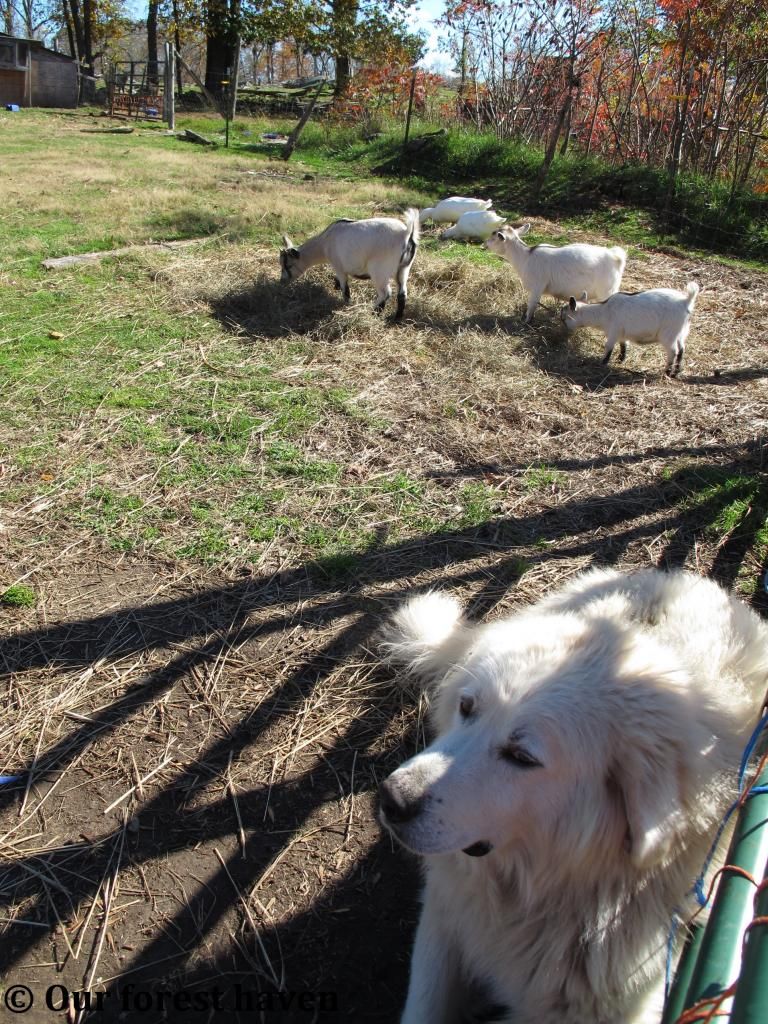 Max is busy keeping an eye on the little girls, I trust him, he doesn't let them out of his sight.
Most of our leaves have dropped, but the Hickory are still holding most of their leaves....
It's starting to look pretty bare in the forest though... but it does help with being able to spot more critters...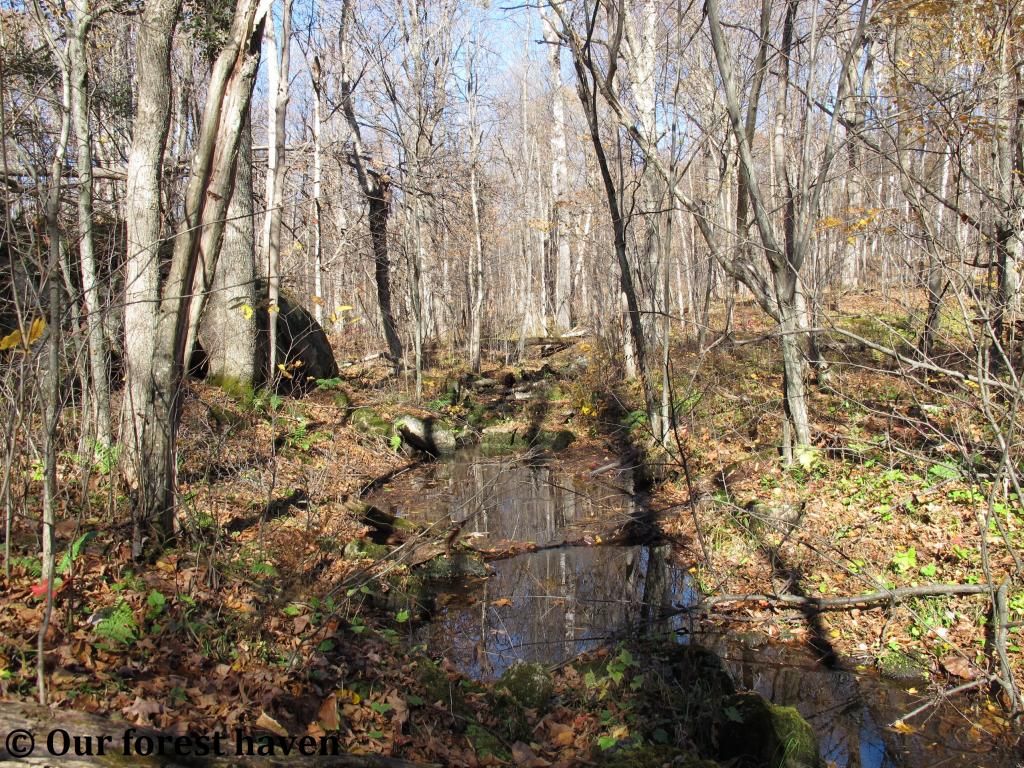 All was quiet down at the creek...
Except for all the frogs, they were really on the move today...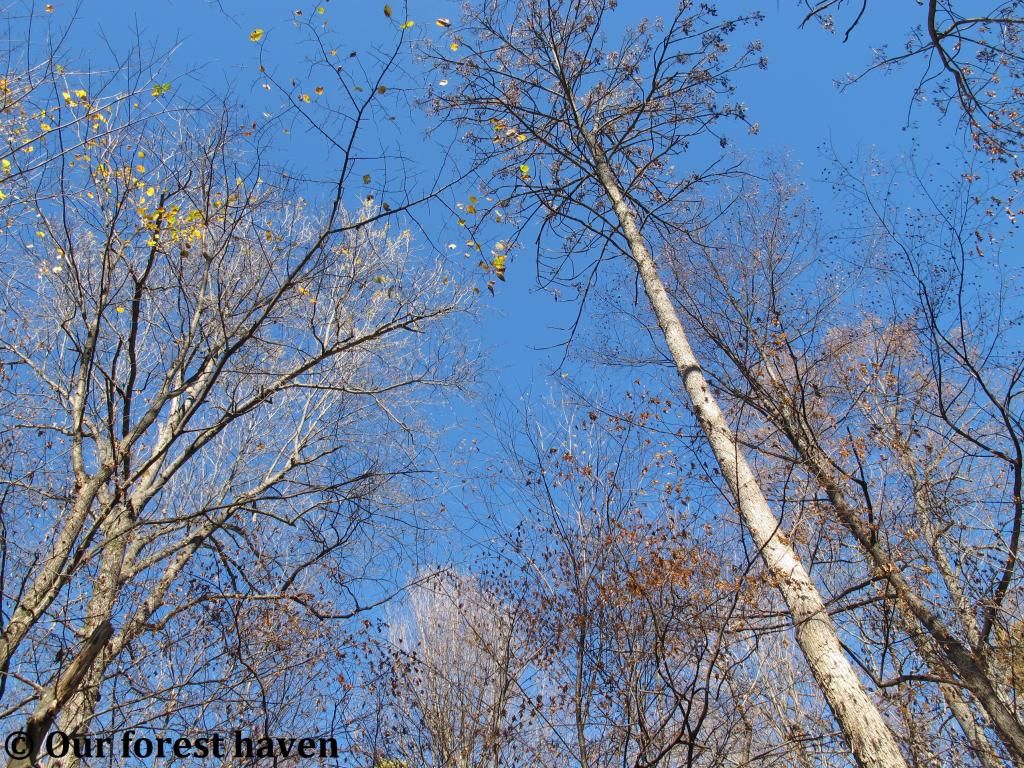 It's hard to believe it's already Mid- October. Tomorrow it will be 3 months since my surgery. I still have a lot of bad days, and there is still pain. But I've come a very long way and I'm grateful for that.
Our deer company is much different this year than any other. We have seen no bucks and absolutely no fawns. We've never had a year like this and it's quite alarming. We have trail cameras set up in all our usual places for this time of year and we have seen no one.
I'm glad we've had at least one visitor, but he's been here all summer.
He's in good shape and it makes us glad to see it. We've seen a few does, and none of them have fawns... It's going to be an interesting winter. Hopefully the deer are there and just not following their usual patterns, so we are just not seeing them.