One day at a time...
After three days in bed
(yes I over did it, yes I know better. No, I'll never do it again. OK, that's taking it too far. I'll TRY not to do it again
) I'm finally back on my feet today and feeling more lively and more mobile. I declined a trip to town and although I did some things today - I didn't do anything too crazy... I wanted to go to the barn but I talked myself out of that because I have plans for the barn - and I didn't have help today since the guys were out and I was home alone... which is dangerous. So I figure, avoid situations you know you'll misbehave in... as much as possible. Over the weekend I did manage to knit two hats (I cannot believe how easy or fun hats are to make!) and a beautiful soft pink heavy scarf I cannot wait to wear... when it cools off enough. On the time I'm done this recovery stuff and this winter, I'll have a whole new wardrobe.
This morning the boys and I went out in the yard just for a little bit to enjoy the warm and beautiful fall day. It's t-shirt weather today and after some cold nights, we have been able to sleep with all the windows open the past few nights again... I'm enjoying every single one while it lasts...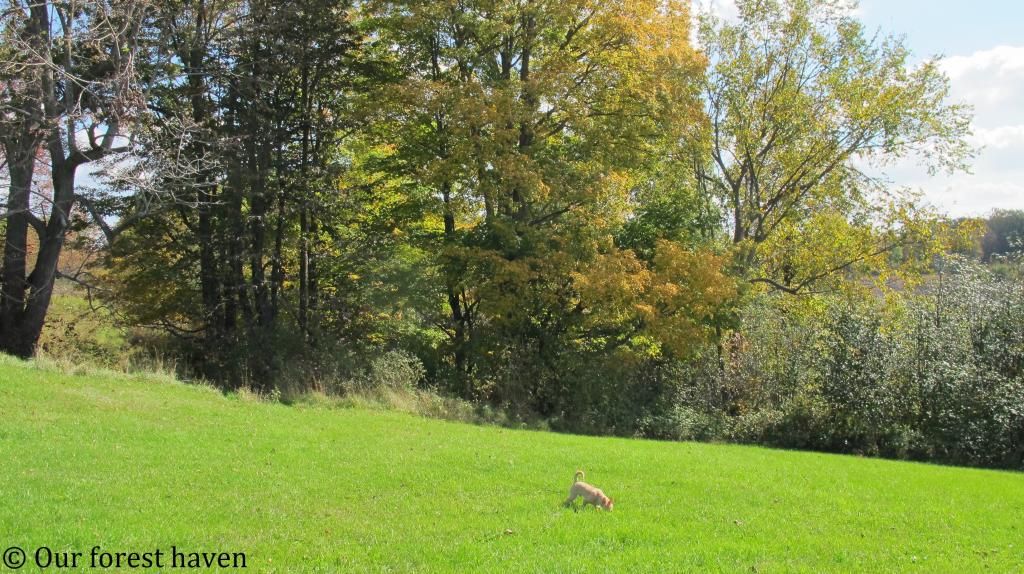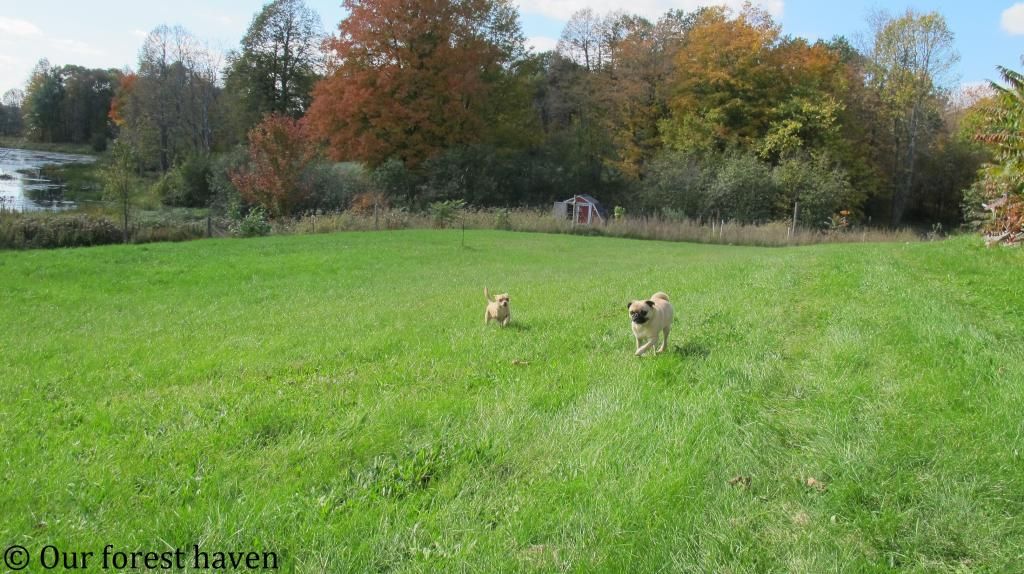 We walked down to the garden and checked out what was happening there...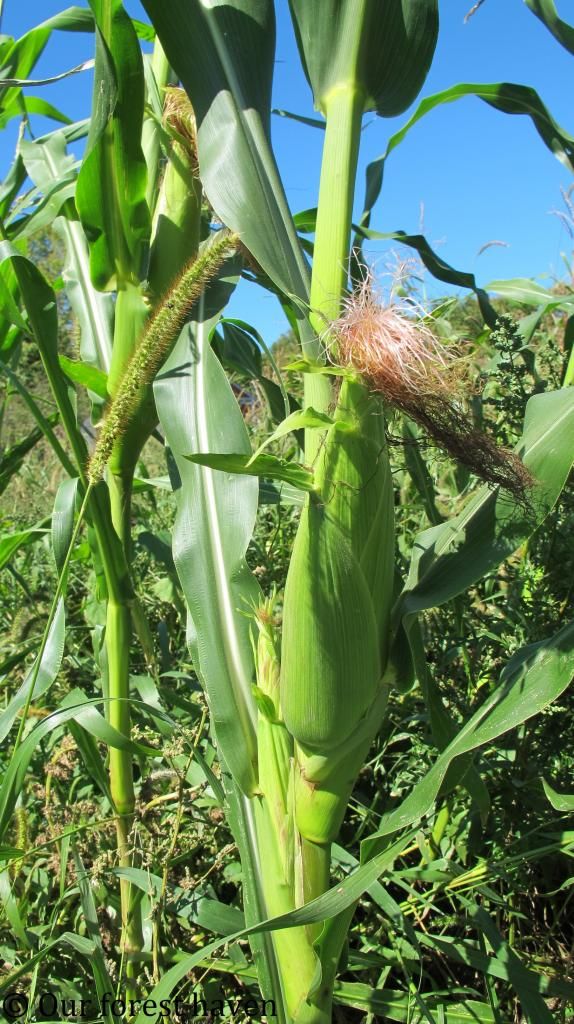 We found corn growing still! This is my ornamental corn.
And this guy grew right over the garden fence...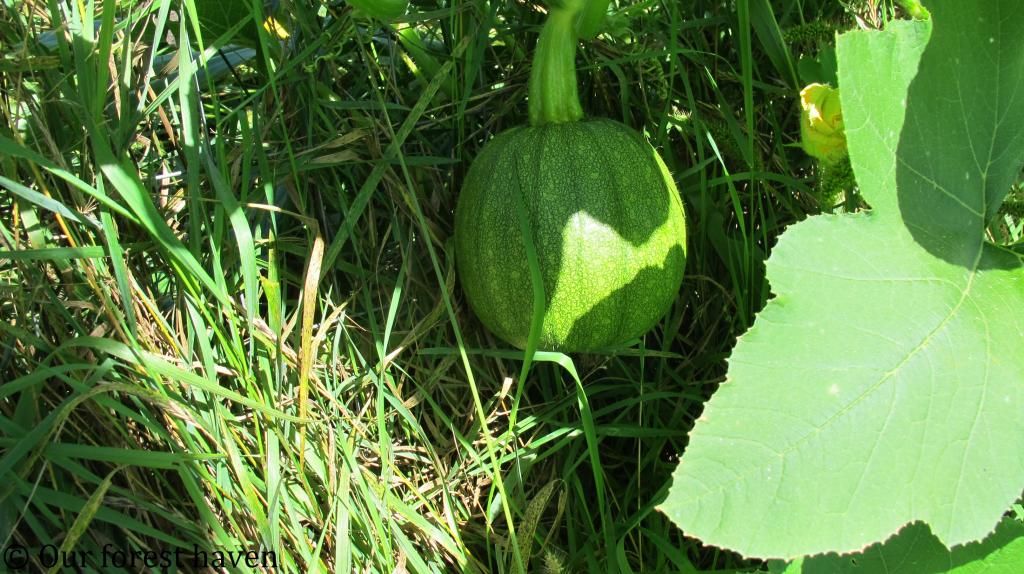 Hey, you are outside the garden buddy!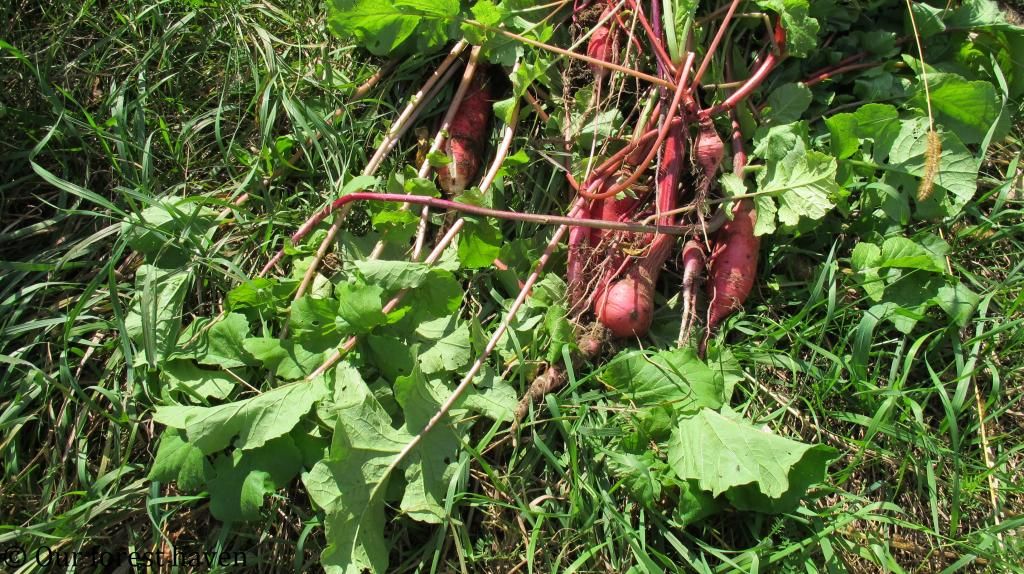 I picked a big handful of radishes while I was there too...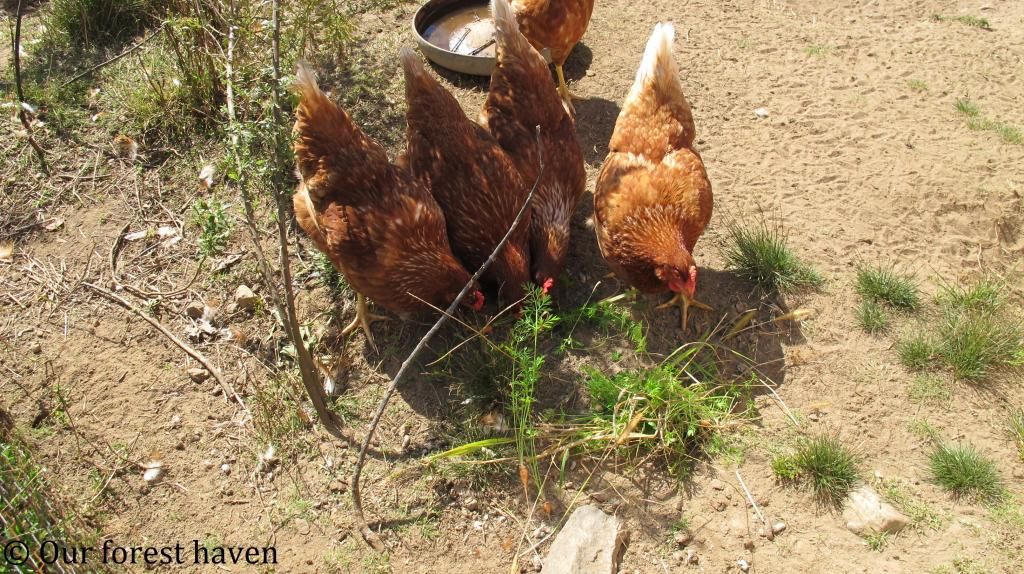 and some carrot tops for the girls...
The guys built a shelf in the sunporch for me last week, so that we could move my peppers in to keep them growing longer...
Me and the peppers were very happy about it...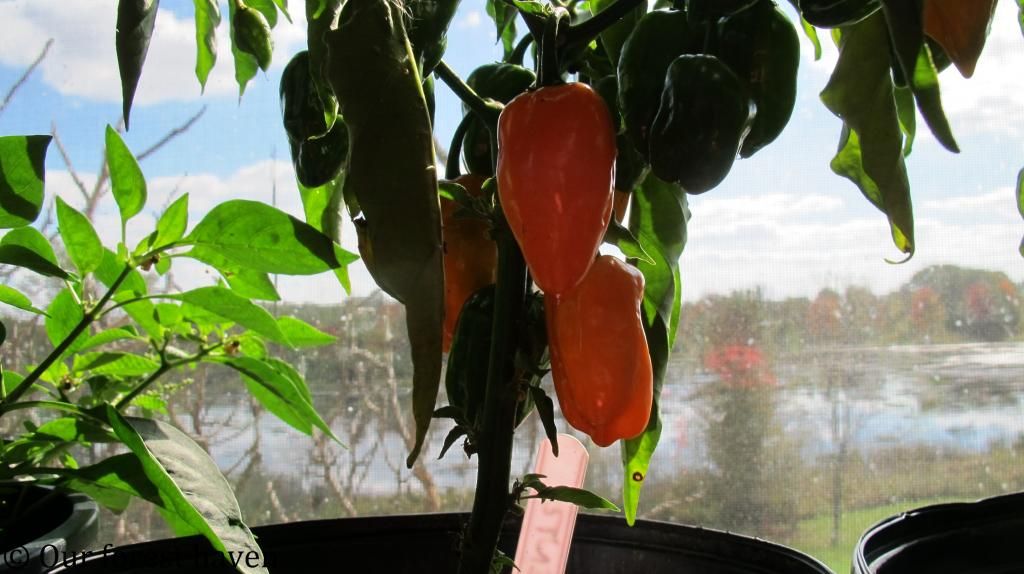 especially since my Pimentos are getting ready to eat! I am so ready for Pimento cheese...
and because of the extra warmth, I am going to get some Habeneros, they were most unhappy about our wet and cool summer...
and I picked some more cayenne peppers...
to add to my drying pile... this is the FIFTH batch I've picked. I've been drying and freezing cayenne's for a month now.
then I roasted up some veggies for my pumpkin soup...
Even though it is still warm outside, the Prairie dogs are starting to sleep more. They do not hibernate but they do greatly slow down in the fall and winter and they sleep a lot more than they do in the summer, when they are up until 9 or 10 at night.
Nelly:
Ah, who's there? What time is it??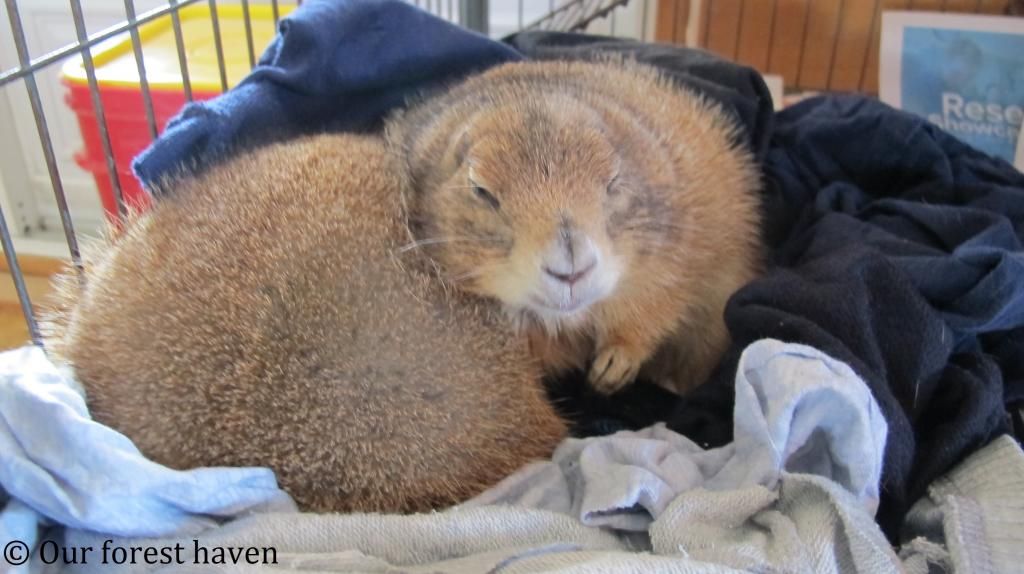 What are you doing up? It's nap time.
Jim has cleared his schedule for the foreseeable future for us and is planning on staying long term... like,
very
, long term. Possibly forever. Which could work out well for all of us! At this rate I'll be back to my chores just about when the snow flies, how lucky for me. I honestly won't care one little bit though, I'll complain about the cold because I always do (except I'll have a million more hats and scarves to wear!), but I'll love it regardless and I'll just be happy when I can do more normal things while feeling good at the same time.
There is much pain that I used to have that is gone. Some of it is not, but in each place the pain remains I had a tremendous amount of things removed.. so it's likely just healing. I've seen some unbelievable improvements I never imagined I would. And although there is still pain (mostly aggravated still by standing, walking, sitting, bending, IE moving around!) it's so much improved. If I had to stop healing now, I'd be about 60% better than before surgery, and I'm not even at 3 months yet. I say that is a very big achievement and I have a long way to go. I'm so grateful for the improvements I've had, and while sometimes I feel raring to go (usually for a couple of hours a day only) I'm just so glad I've made it this far.
In the meantime I'll keep knitting as much as possible (before my eyes cross, and everything becomes a blur, and this has happened more than once)...
and the dogs will keep doing a really good job at napping and relaxing in bed with me...
And now here we are at the very beginning of October, one of the best months of the year. Let the pumpkin carving, seed roasting, and candy eating begin!