Love is in the air...
For Barnaby.
so handsome... and smelly...
Barnaby:
Oh Beatrice, I love you...
No really, I really love you...
look how handsome I am! I've peed all over myself and I can make really funny faces!
Oh the delight that is a buck in rut. It's probably the most entertaining time of year. I love both of my bucks and find them both terribly amusing all the time but especially this time of year. Minus all the pee stains, I do love how handsome they look during the summer before they start peeing everywhere. And on everyone.
Everyone was excited to see me when I went out to say hello to the group of goats closest to the house... only the four girls were there which Barnaby has all to himself, so he's feeling a little bit like the big man on the farm right now... (even though he's the smallest man on the farm...)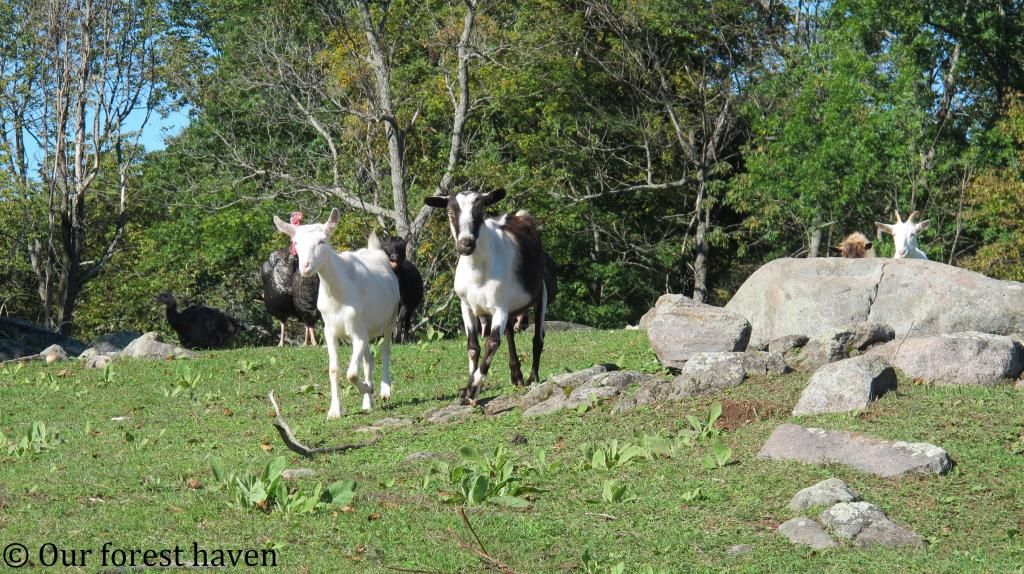 Here we come!
Helloooo mom!
Do you have treats? Or just kisses?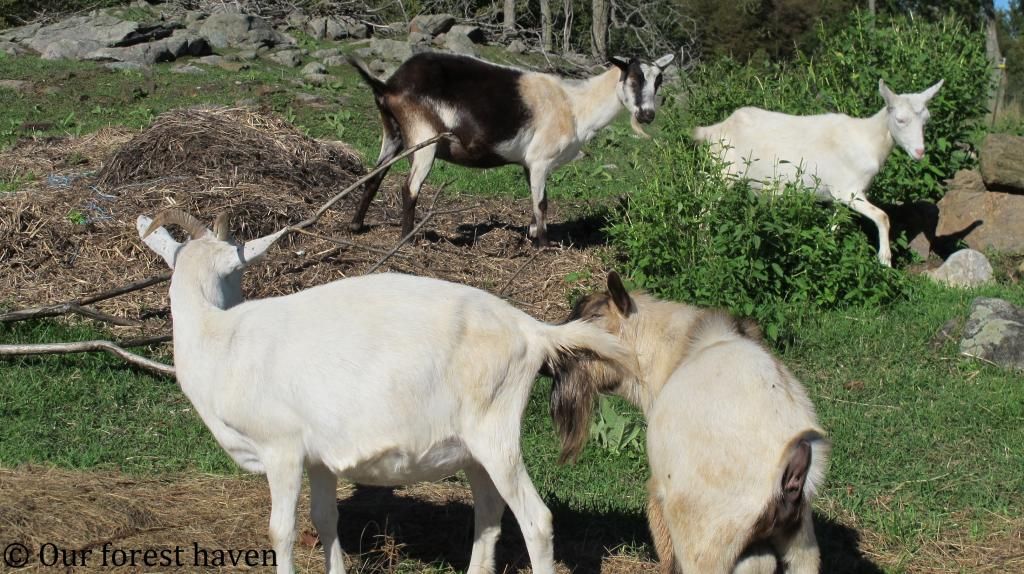 Barnaby was completely preoccupied with Bea, who is in heat today. So she's now marked on the calender for estimated due dates. I always appreciate when they make it as obvious as possible for me.
The turkeys are look fabulous as usual. They always look their best in the fall...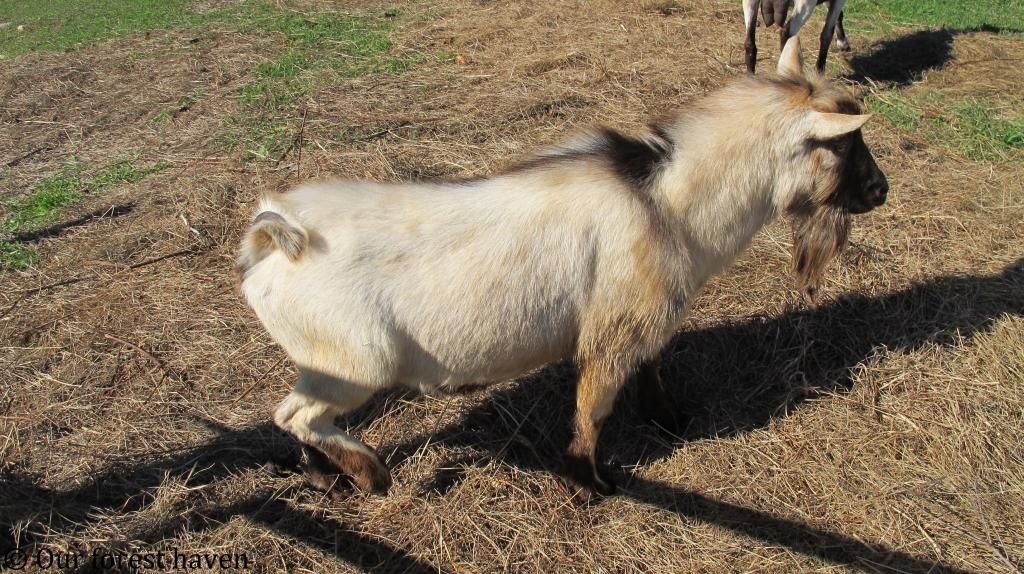 Look at all the pee on this guy... I hope the girls appreciate it.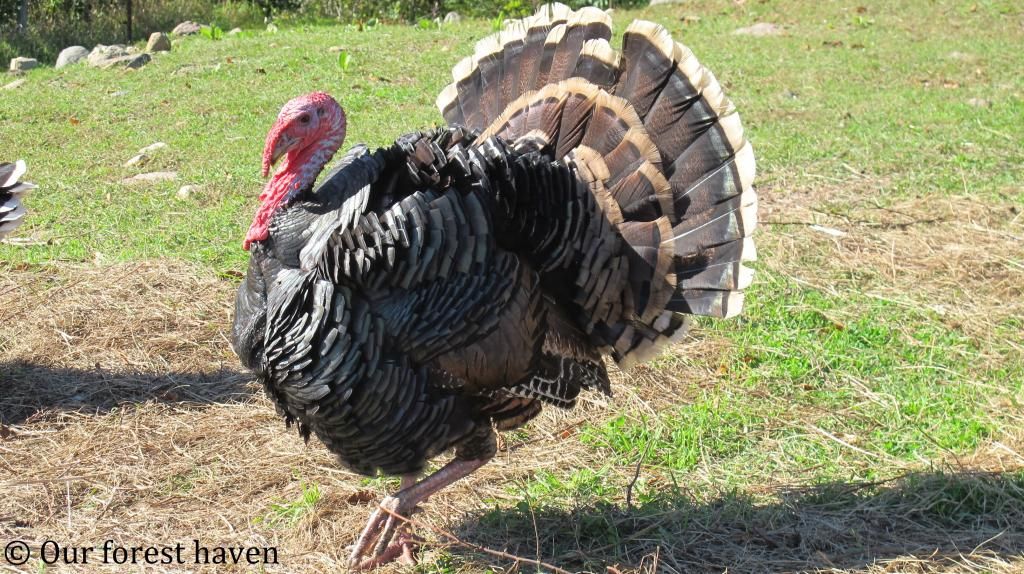 One of my handsome boys showing off his feather collection...
Six turkeys who do not realize that most people actually eat their turkeys...
Biscuit:
stop taking pictures of turkeys! Look how beautiful I am!
Max who just wanted loving from me... he doesn't understand I can't get down on the ground for a proper snuggle just yet...
And there is the cutest kid on the block, little Puffin. She just melts me every time I look at her. No one can resist her. She has everyone here wrapped around her little hooves.
Aurora loves,
loves
, to play. She loves trying to head butt your hand and wants you to play with her. I'm just in love with all three of these little girls.