Our 1st Wedding Anniversary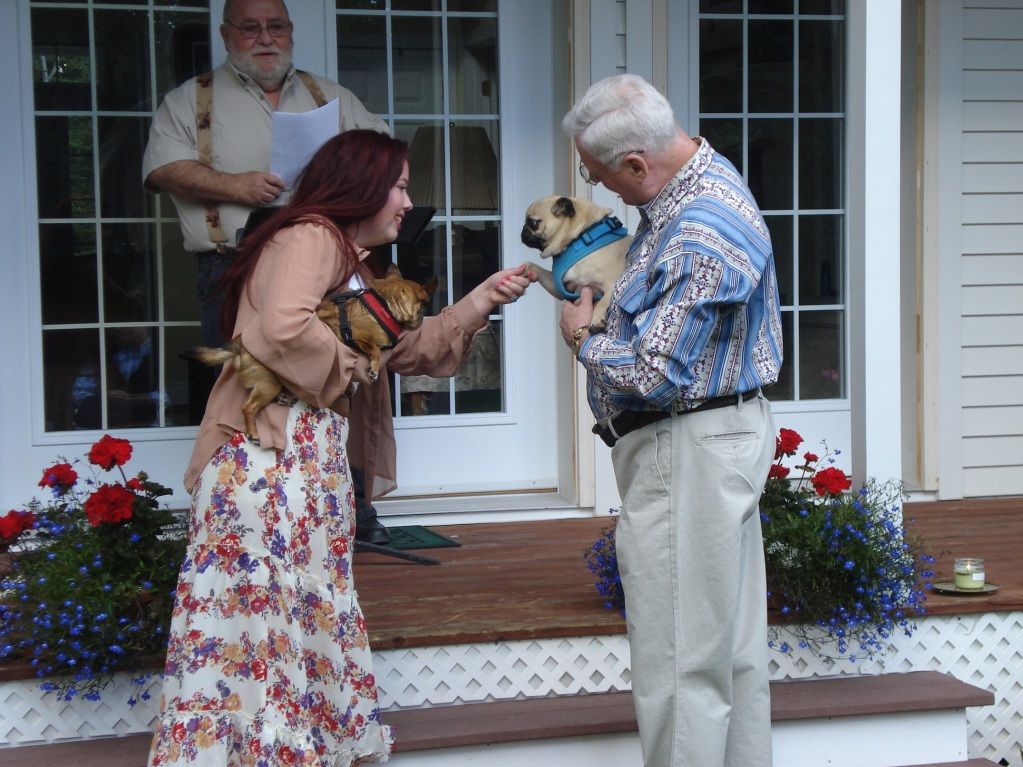 I never thought I'd say that. Marriage to me has just always been off limits, not in my sights. Until a year ago. Even though Kevin and I had been together over 7 years last summer, marriage still was strange to me. For many reasons, and none really involving my current relationship. I just had a lot of ideas about it.
But deciding to marry Kevin in Alaska, somewhere that holds so much meaning to both of us separately and also together, and with some of our dearest friends making our simple day very special, which is what I had always wanted, was one of the best decisions I've made in my life so far.
We have had a rocky road to travel no doubt. Our age gap has not been an easy thing to tackle, it's caused trouble sure, in several ways. It's impacted us. But not in any important way. We both have had a lot of health issues to battle through these years and we've been through a lot. A lot of things other people would not have tolerated or stood by either of us for. And for that we both realized two winters ago, we must really have something here. We were stacking wood on a crisp January day we had just finished splitting in the wood yard. Cutting wood together in the winter has always brought us closer together and made us feel better, it helps with the isolation of winter, and any tension we've had. We always talk and realize whatever has been recently bothering us, doesn't really matter. At the heart of things we enjoy the same life style, have the same goals, and find happiness in the same places, together. We had both recently been sick and grumpy with our chronic illnesses flaring up and causing pain and stress, and we realized that not many couples can deal with one person who has a chronic illness, let alone two. Even when we feel like we are being impatient and short with each other, we are being very patient and caring throughout it whether we realize it or not.
I feel lucky to have realized so early on that true love has no number, color, race, or ideals. It's not a fantasy, or story book... It is what it is. It's love, tolerance, compassion, patience, and finding shared joys in life. That is all. It's very simple when you take everything else away. I feel blessed. and grateful.

Now having said that, we just spent the last 15 minutes having a heated argument about peanut butter.

Like I said, it's not a fantasy. You need to pick your battles... even if sometimes they are over peanut butter.