A break from the rain and lots of strawberries
Thankfully we've been having a break from the rain, and we've been enjoying it. I put Beatrice out a long lead yesterday to let her mow some of the grass by the goat yard gate and she was quite pleased and willing to tackle the job for me.
I couldn't get over how adorable she looked in her new pink halter.
She didn't really care that she looked good in her new pink halter, she had bigger concerns, like not missing any of the really good pieces.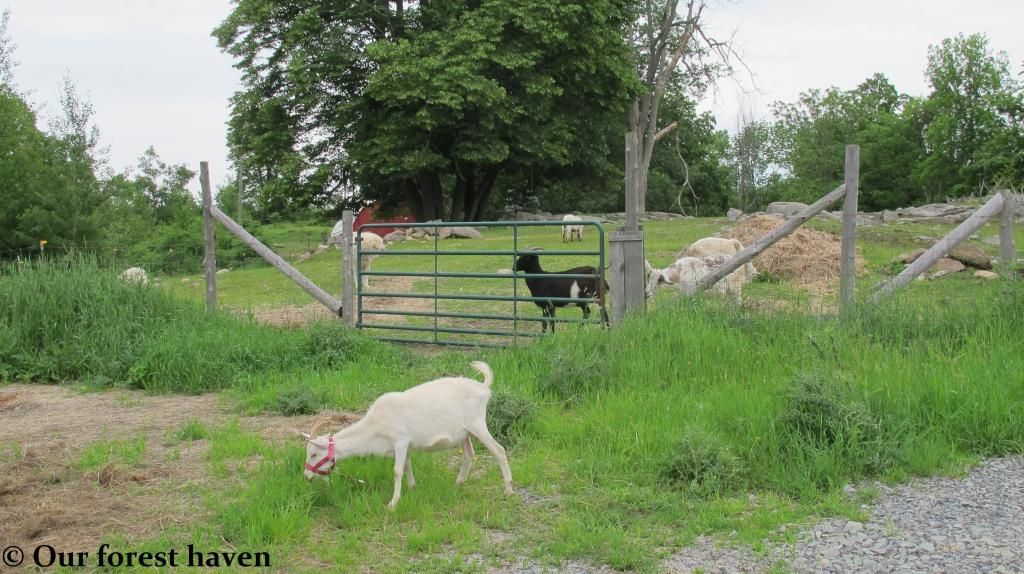 And the other goats had bigger concerns too, like how did Bea get outside the fence and why isn't she getting in trouble?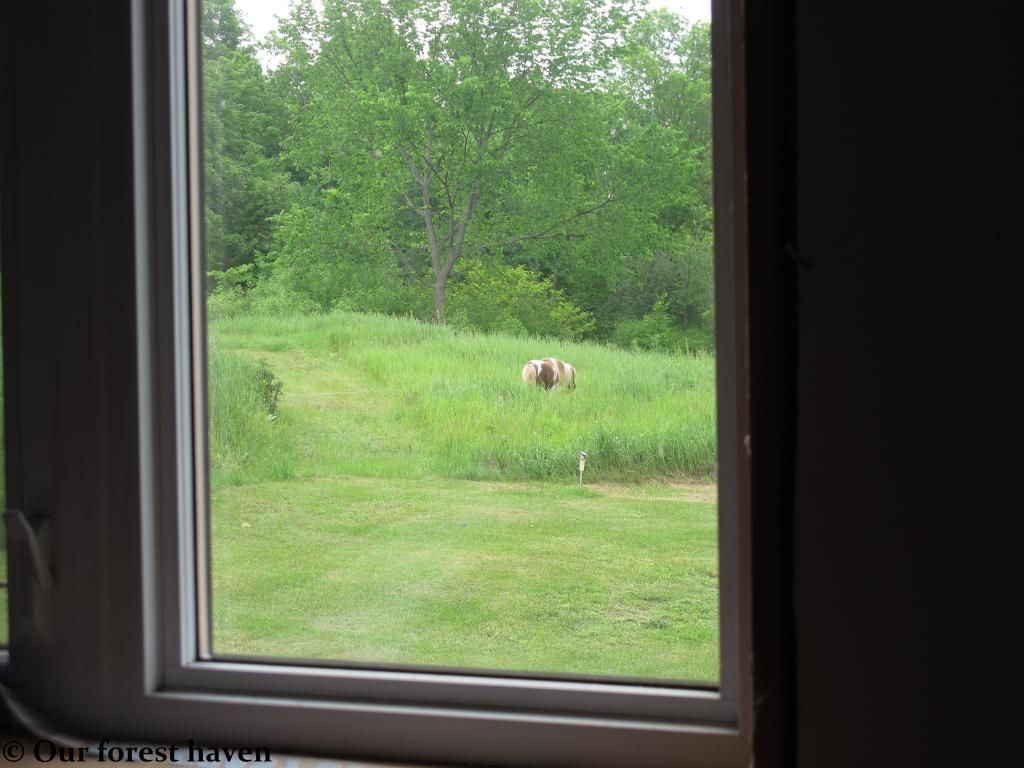 I was in bed almost all of yesterday, it was a rough day... I put Jack on grass outside the bedroom window so I could keep an eye on him.
Plus I just like watching him.
Today I had hoped to do a lot of things that I wasn't able to, but this evening I really wanted to go out and look at the fields and just go out for a bit in the forest, so we did for over an hour. The fields are really getting high. Tomorrow night we are going to look at a mower and rake for the tractor - we've decided to invest the money in some used equipment and try our hand at haying. We'll need to seed the fields to improve the production but it's a start.
One small step for us goat slaves... I mean farmers...
When we got to our road that goes between two marshes we found bear tracks.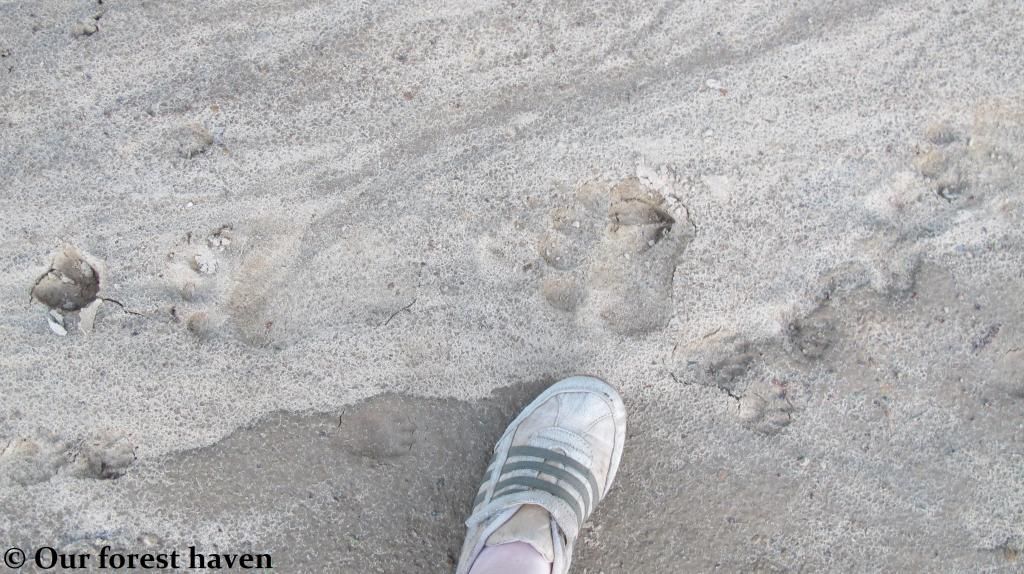 After we found the tracks we found lots of other sign further down the trail, big rocks moved, logs tore up. We always have bear sign in this area in the spring and were surprised we hadn't seen any this year. But there she is, right on schedule.
Because it was just before dark, the flowers were closing up for the night to go to sleep.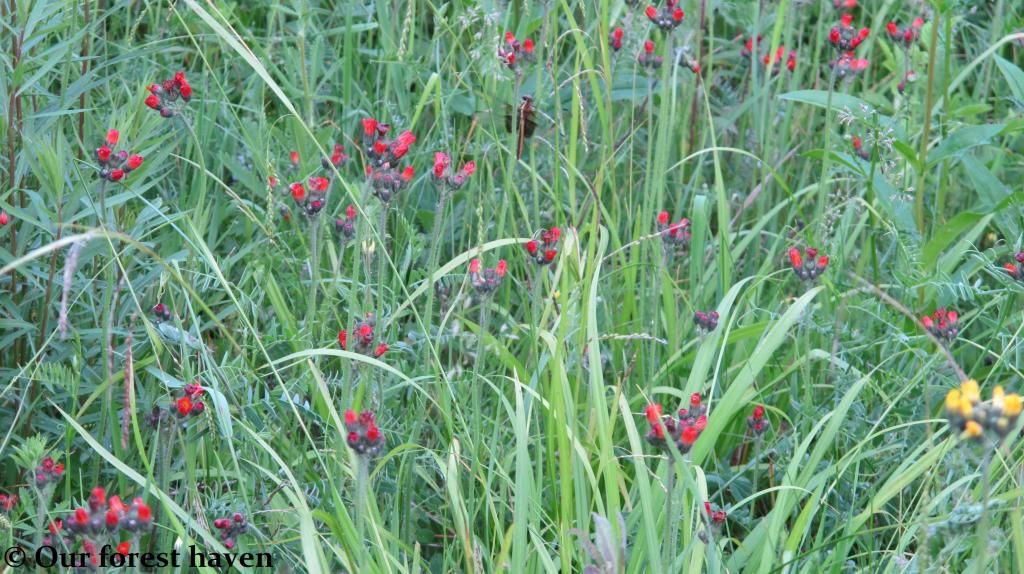 Goodnight flowers.. sleep tight...
It's hard to believe how green everything is and how high it is too! It's like a jungle in the forest.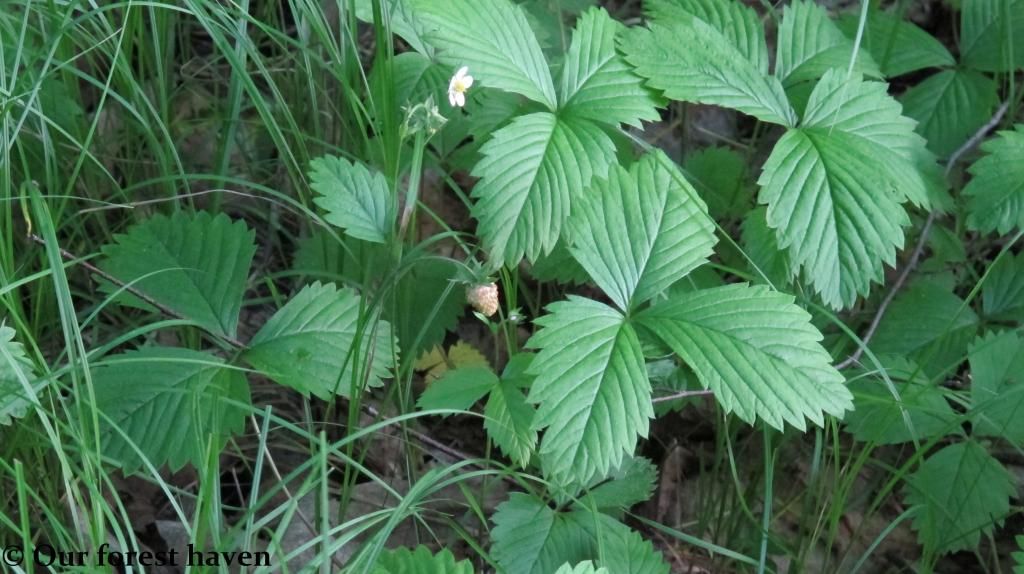 When I started checking the wild strawberries - I found a lot of berries, but not ripe ones....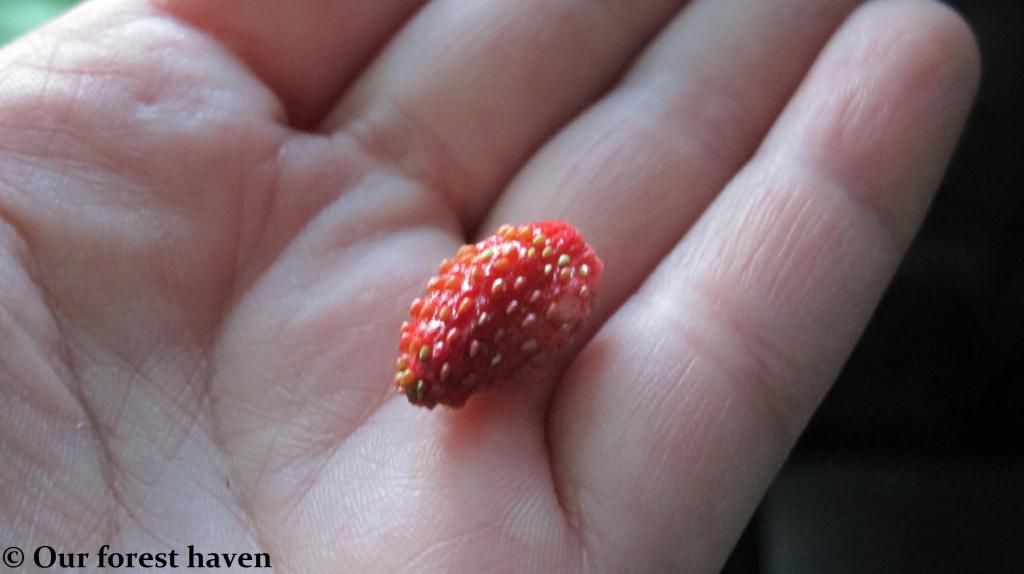 And then - I found ONE ripe one. It was delicious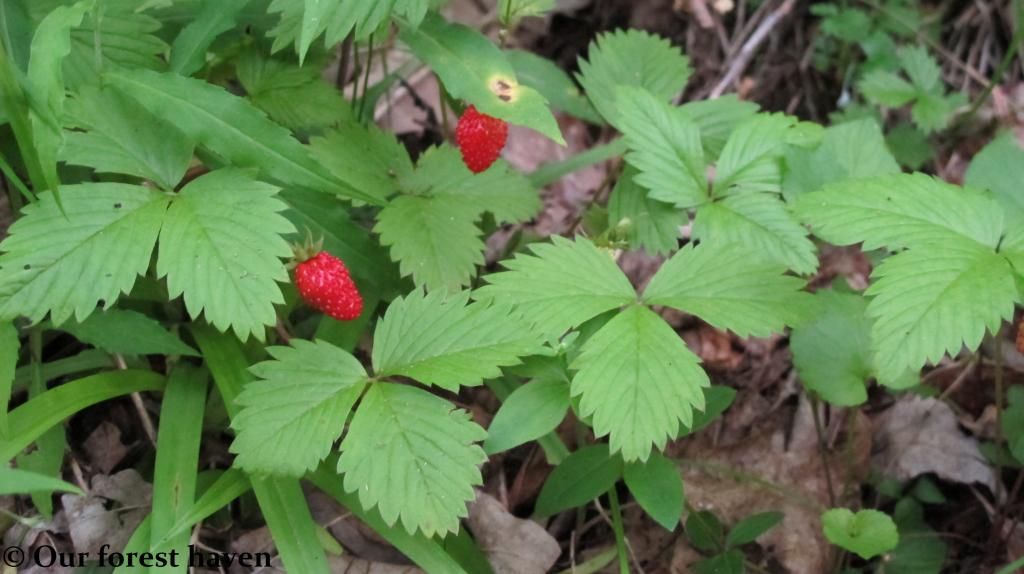 At a second patch there were dozens and dozens of ripe berries and I fought the ticks and mosquitoes and grabbed as many as I could. I was so excited. Wild strawberries are so delicious. Kevin darned near had to drag me home. As soon as I wake up tomorrow, I know what I'll be doing! Looking for more berries!
On the way home we spotted this lady watching us. She kept looking down and I bet she had a fawn in there. Hopefully she'll bring it by some day so we can see it.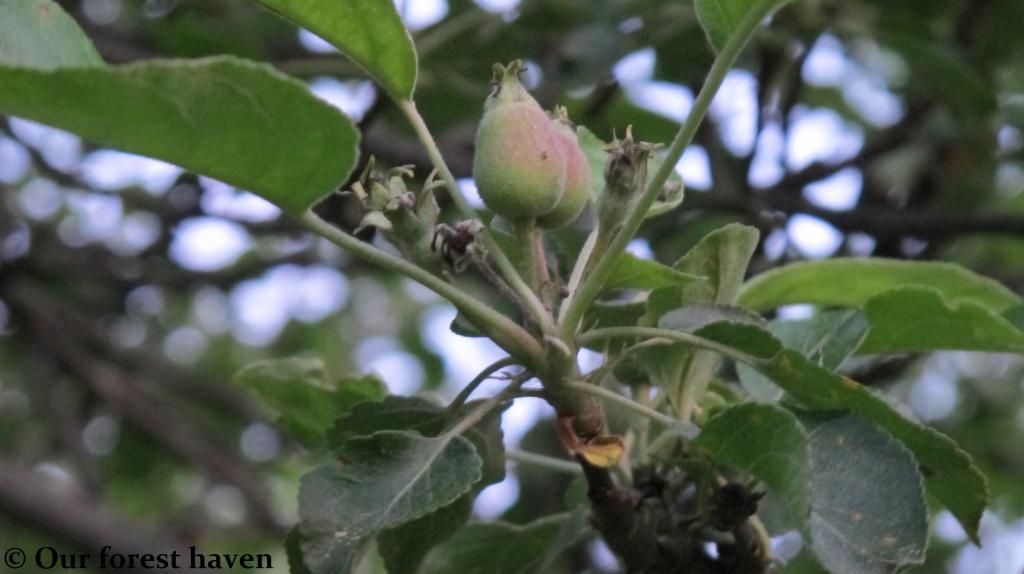 We were also excited to see lots of baby apples on our trees! Fingers crossed we'll have a good crop this year.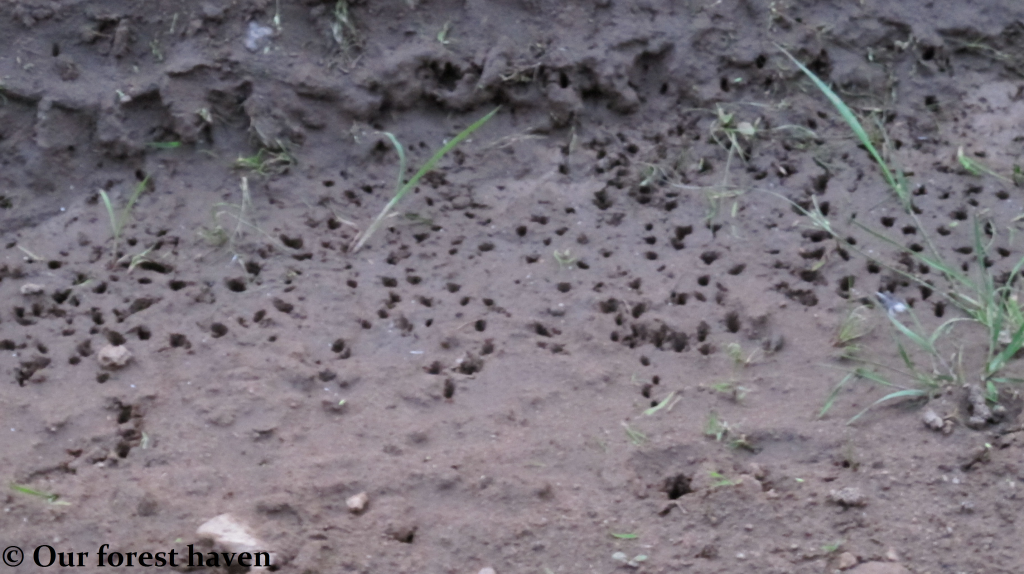 And we just missed the Timberdoodle (AKA Woodcock) but found where he had been working..
That big beak is made for poking holes to find the bugs!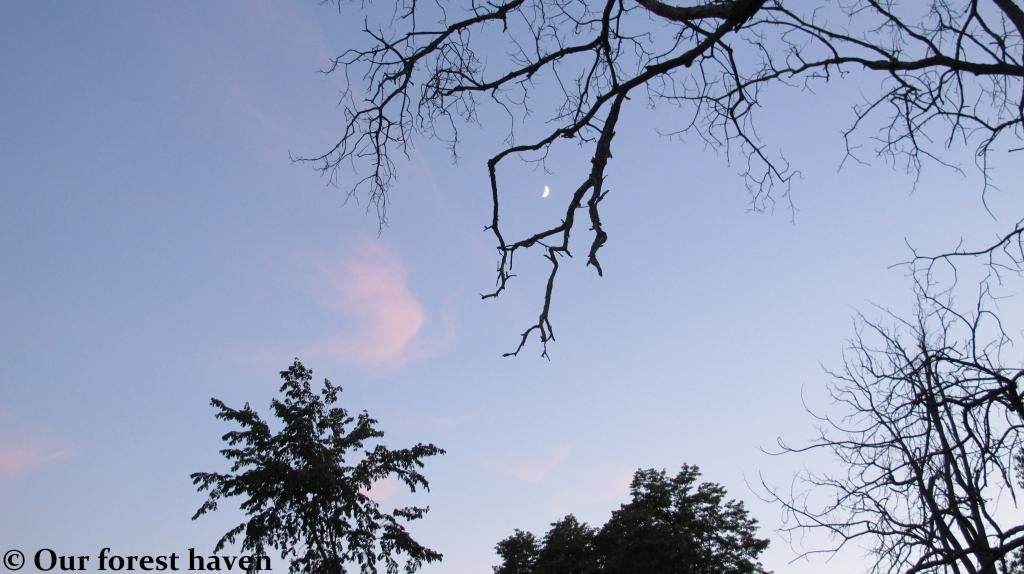 It was a beautiful evening, we had a beautiful sunset and it was pleasantly cool...
When we got back inside I cleaned up my strawberries...
Oh man... so many berries!
And I whipped up some fresh cream and ate some of them. It was heaven. A real treat and a great way to end this day.
Hopefully now we'll all get to sleep as well as the flowers do...