Little horse, little dogs...
Jackson has always tolerated the small dogs, starting with Norman and expanding to Douglas and now Rollie. He absolutely hates Max and Flavious, I think because they are the same size of him, and usually he's pretty bossy but never with the little dogs.
Rollie has only ever seen Jackson in his pen so he was a little surprised to find him on the grass on our way to the garden...

Rollie: Whoa what are you doing out here??
Norman decided that the freshly turned over soil sure felt nice and cool...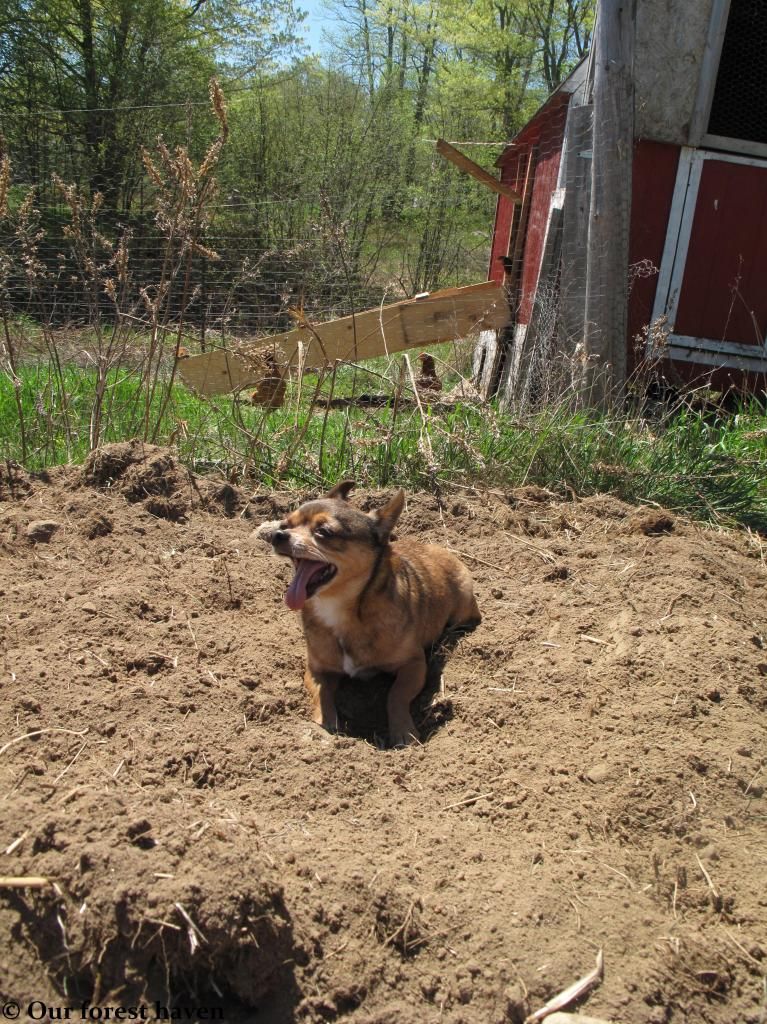 Oh yes, this is comfort.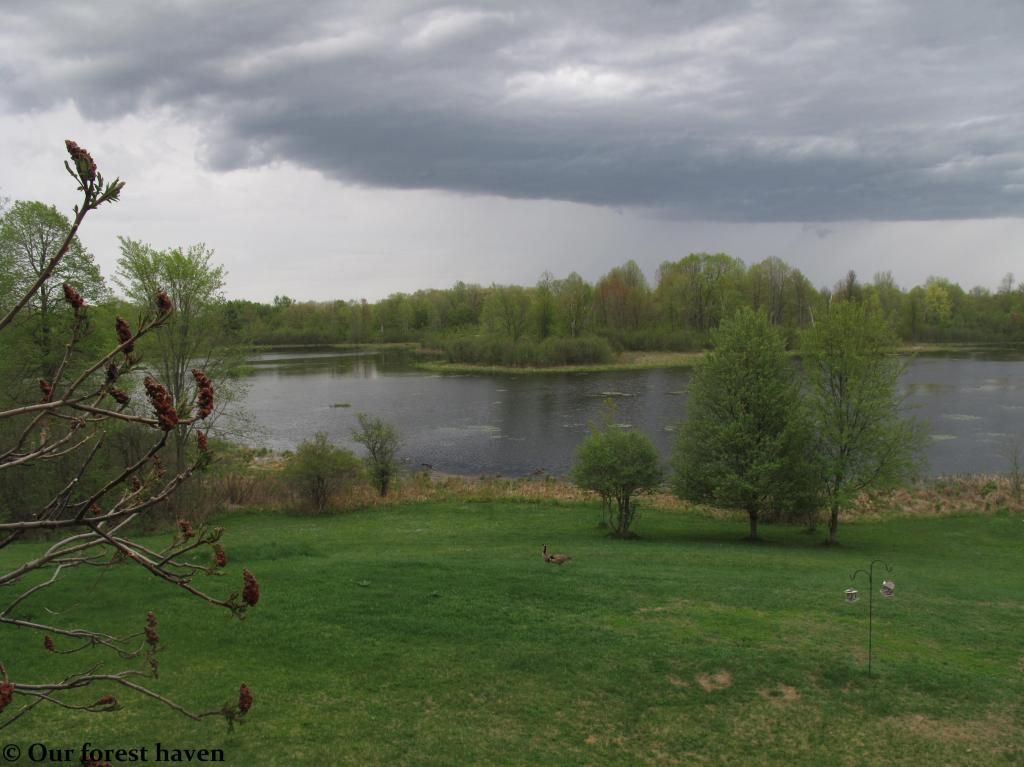 It threatened to rain last night, so much that I ran to close up my barns and put everyone away... I thought for sure a thunderstorm was coming but we barely even got a sprinkle, not enough to even wet the plants.
So far we just have male geese in the yard - the female is still sitting on her nest in the pond. I cannot wait until she brings the babies into the yard this year. It's always one of the highlights of spring.
Little Puffin is doing great! She seems be nursing like normal again now and she is holding her tail up and running around like her big sisters. I haven't had to supplement her with the bottle since I've been seeing her nurse and I have been checking her tummy for fullness. I think Dahlia was just getting really annoyed with the bunch of them and is enjoying having more freedom. Except I can't get her out of the barn now, she's discovered it's so great to be able to be in there where it's cool, without any competition for food, and have everything to herself.
The fruit trees are blossoming - the apple trees have not blossomed yet but the fruit trees are in full bloom.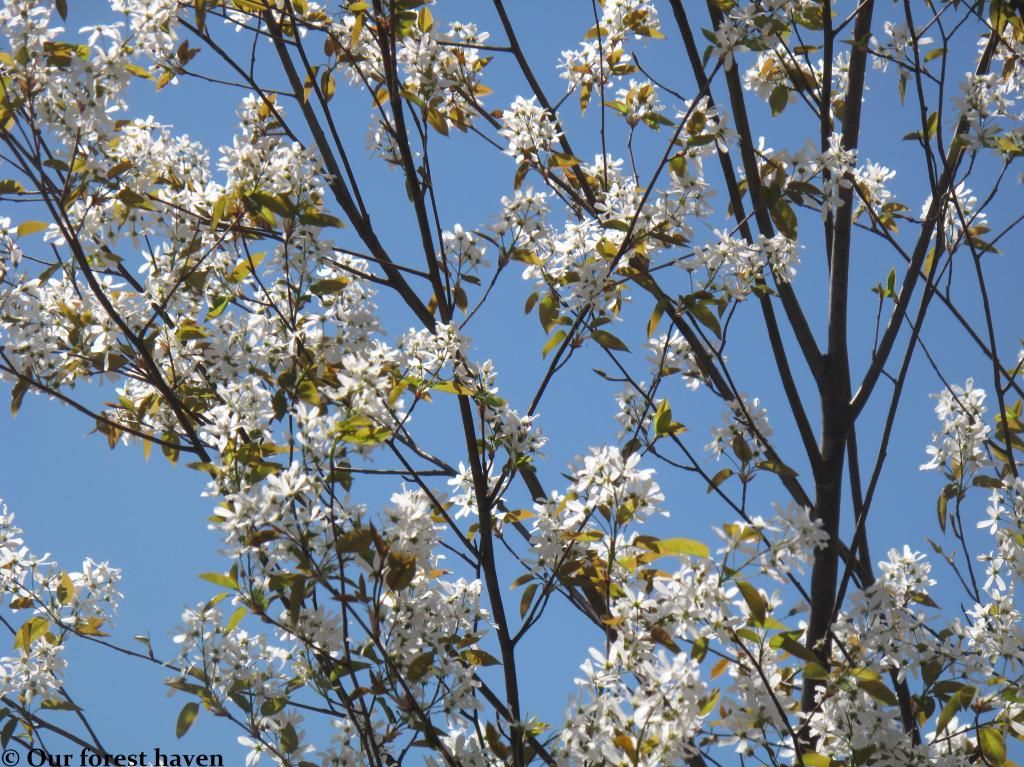 It's so pretty seeing those beautiful white blossoms throughout the forest.
The evenings have been so beautiful, and cool. Except that little bit of mist last night did wake the mosquitoes up.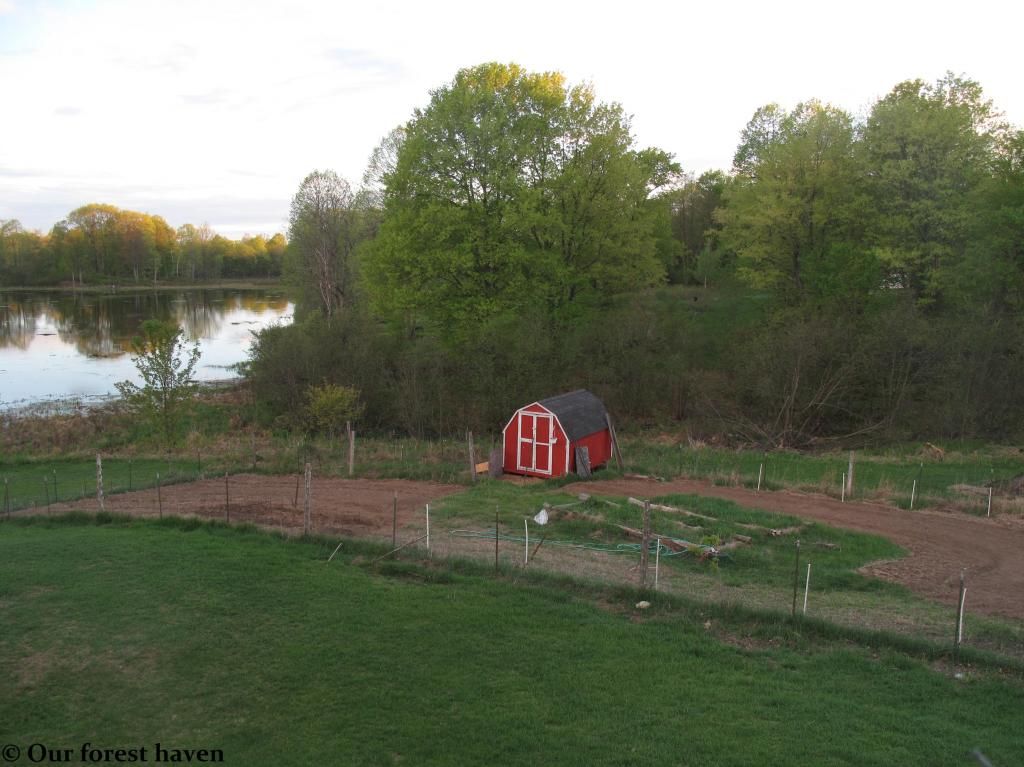 Now we need rain, the garden needs it, the grass needs it. So far the garden is rototilled and the raspberries are planted. I've got to get my two raised beds cleared out next.
It's been kind of slow going because Kevin's allergies are terrible right now and my issues are causing me to do a lot of laying down in between chores, so I don't get as much done in a day as I usually do. But although it's slower progress, it's still progress!