Hope springs eternal...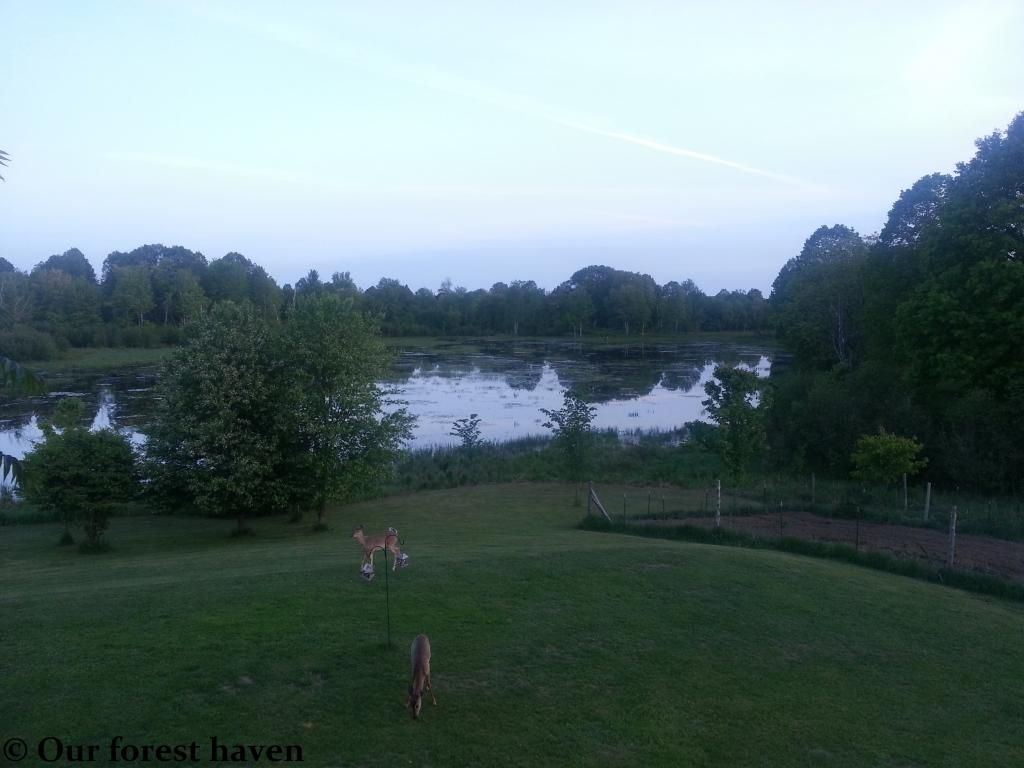 It's been a busy few days, in a lot of ways. On Friday we finally got everything fixed and settled so that I have access to my TriCare in the U.S. That was a huge relief and all it took was one person, after 8 months and 100 phone calls, to just fix it - because they took the time to figure out what was happening.
We sent all my information to the Doctor in Georgia and we've been waiting for him to call us. He was supposed to call Tuesday but this morning when we called they told us he'd call tomorrow.
Meanwhile I saw two other Doctors this week. One couldn't offer me any information or assistance except to look into why it's taking 16 months for me to see a pain specialist. My Specialist in Toronto told me this morning (on the phone) there are several things happening here. It's complicated and it's not just the endometriosis, I've got endo, cysts that are bursting, my bladder is really upset although we are not sure why yet, there are two possible reasons, I might need surgery for repairs and in a separate thing, my abdominal muscle has come apart which is causing pain and will require another surgery.
It was a lot to take in and digest. To be honest I was shaking out of stress, confusion, pain, fear...
And then...
The Doctor in Georgia called.
And he told me basically he's going to save my life.
He said he will do everything in one surgery. He will do a cystoscopy, excise all the disease, remove anything I don't need including my appendix, repair my abdominal muscles that have come apart, remove part of my bladder, resection my bowel if needed, repair any damage from my past surgeries... He'll have two other specialists there with him to do any work he cannot. They will do this one time and FIX everything.
I should have a surgery date next week for June, or the beginning of July.
I hung up the phone in the living room and Kevin hung up the phone in the office and walked into the living room to me. I started crying hysterically and nearly collapsed. I don't think I've ever shaken that badly. It was like seeing a ghost... hearing someone tell you not to worry, they'd fix it, they'd fix the pain, they'd make it all better.
There is a lot to organize, a lot to do, but it's minor. He told me to cancel my cystoscopy that's on the 17th and I've been dreading. Normally it's unpleasant, I've had one before and that's what it was, unpleasant. But with the amount of pain I'm in now, I've been terrified for this one... he said cancel it and he'll do it while I'm already under and I won't even know it happened. He talked to us for about 10-15 minutes but that's all we needed. I barely had to mention anything else to him, he already knew and told me right away what needed to be done. He listed off about 8 things and said he doesn't like people to have multiple surgeries and be under anesthetic repeatedly, so they'd just take care of it. ALL of it. I've never heard such a thing in my life.
Here I was looking at multiple surgeries and no lie - years of waiting. I've had five surgeries. I've waited. I was terrified thinking of waiting more for multiple surgeries that might not lead me anywhere.
Poof - all that's gone.
So my day, my week, has went from fear to promise. All this pain, it's still there, but I know it's not going to be my reality forever and that makes it
so
much easier to bear.
So now we figure out how to arrange all this, and pay for it, and find out when the surgery date is so we can organize things here... and figure out what we do next.
In other news - Rollie got neutered yesterday!! He did great and he's been fine since - my main concern is keeping him calm because he's all wound up as usual. He was only slightly dopey when he came home last night. I forgot when I dropped him off to ask the Vet Tech to save his baby tooth I had asked them to remove for me (it wasn't going to come out on it's own) and much to my surprise when I got there to pick him up, she had it in a jar for me saved aside! I love that clinic.
And I'm so glad Rollie is now ball-less. Honestly, we don't need any extra testosterone around here. Or leg lifters.
It's humid today, really humid...
When I finished my chores everyone was just lazing around in the goat pasture...
They were wondering why I was so darned happy when it's so humid and muggy outside...
I'm sad I will have to let Biscuit dry up... with surgery in the near future and me being gone, and then having to heal it's time to let her dry up. I'm going to miss that fresh milk so much. It's been great.
Spock was relaxing... life is good...
And Puffin was under the log... the perks of being so small!
We are relaxing now and celebrating our good news. Kevin is researching, and I'm just trying to calm down and breathe a huge sigh of relief... while figuring out what to make for dinner. I'm exhausted - emotionally and mentally more than anything. It's a long road a head - including recovery. But I'm so glad to be at the start of this road and not just dreaming about it.
Maybe this really will be the beginning - of the end.