The girls have been named!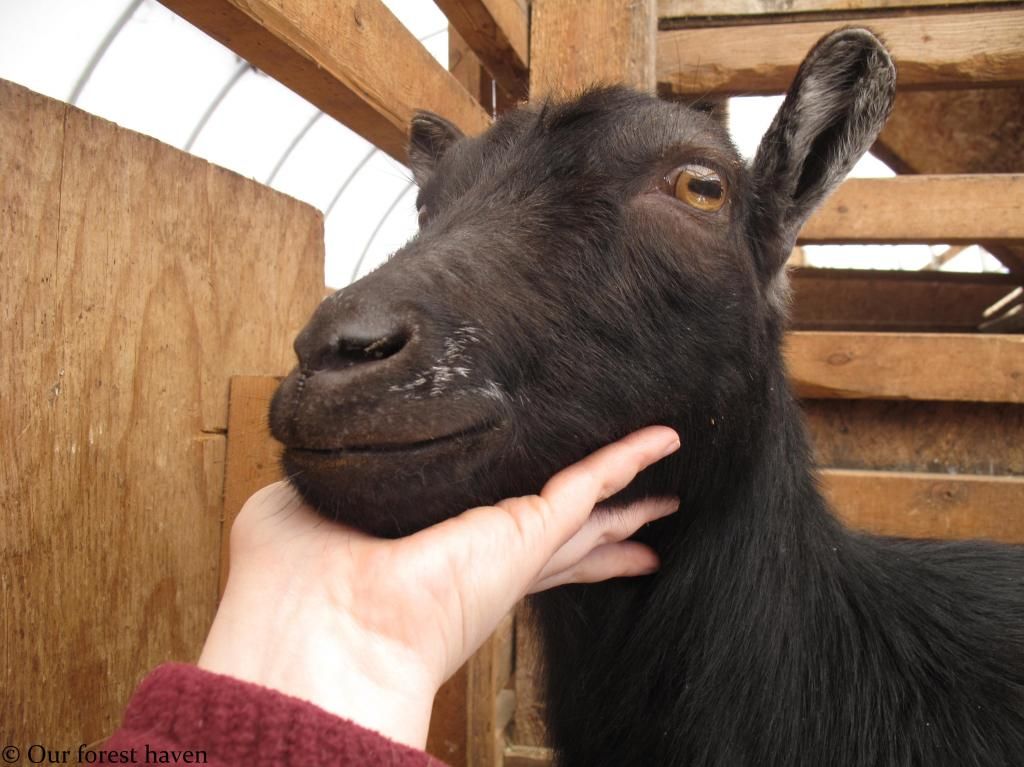 Dahlia:
I know, I'm beautiful. Your welcome for having the cutest kids ever. Don't mention it. Don't forget for one second how much more important I am than everyone else whenever you are handing out treats either.
The goatlets (thanks Ian, I love that!) have been named!
As I was sitting kissing and cuddling them for the 1,000th time the other day two names came to me quickly.

What is one of my favorite things about spring?
What was one of the most remarkable moments of my life? When I saw the Aurora Borealis for the first time In Alaska.
And as for the teeny girl. I've been calling her ity bity, wee bee, teeny, you know the general cutesy little things.
But that won't do. What is one thing I adore and think is super cute and thus use as a term of endearment to all my animals on a regular basis?
Cutest little kid. She's like a stuffed toy come to life before your very eyes and you just can't believe it.
And Dahlia she's my hero. She's being a great mom.
I love how they all have little red heads thanks to Barnaby (their dad.) Spock has that too. Annabelle got her moms looks and coloring, the only one, all the other kids have taken after their dad.
Puffin and Firefly. You think they don't know they are cute? ;)
That face.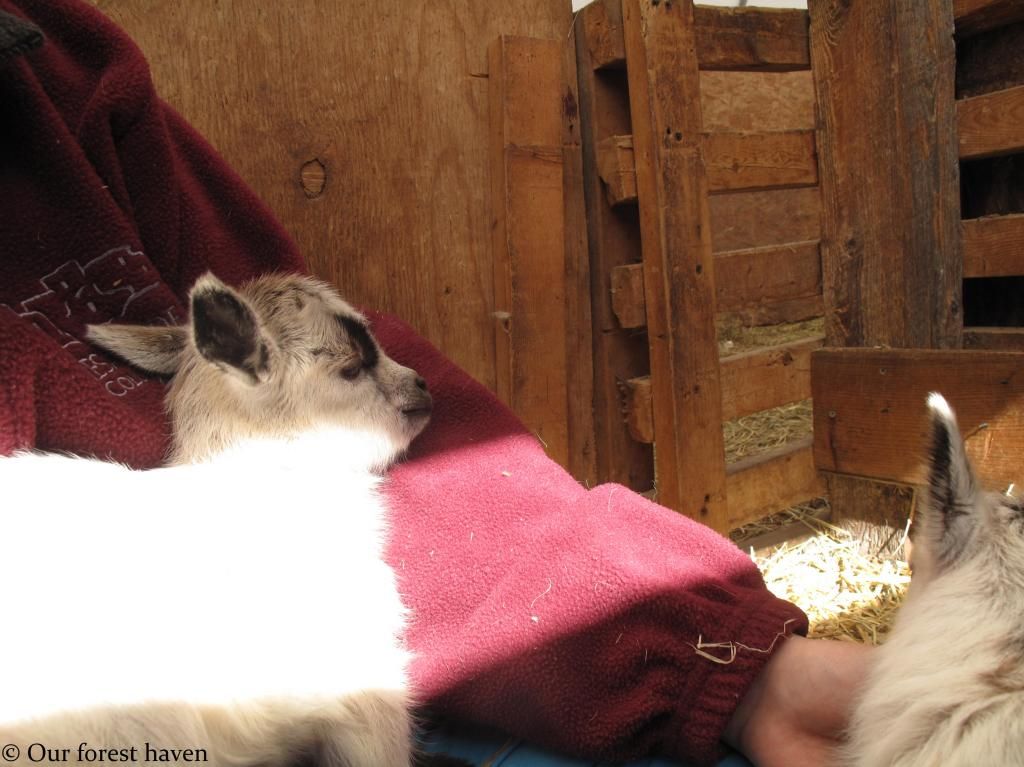 Aurora found a sunbeam in my lap and lied down in it...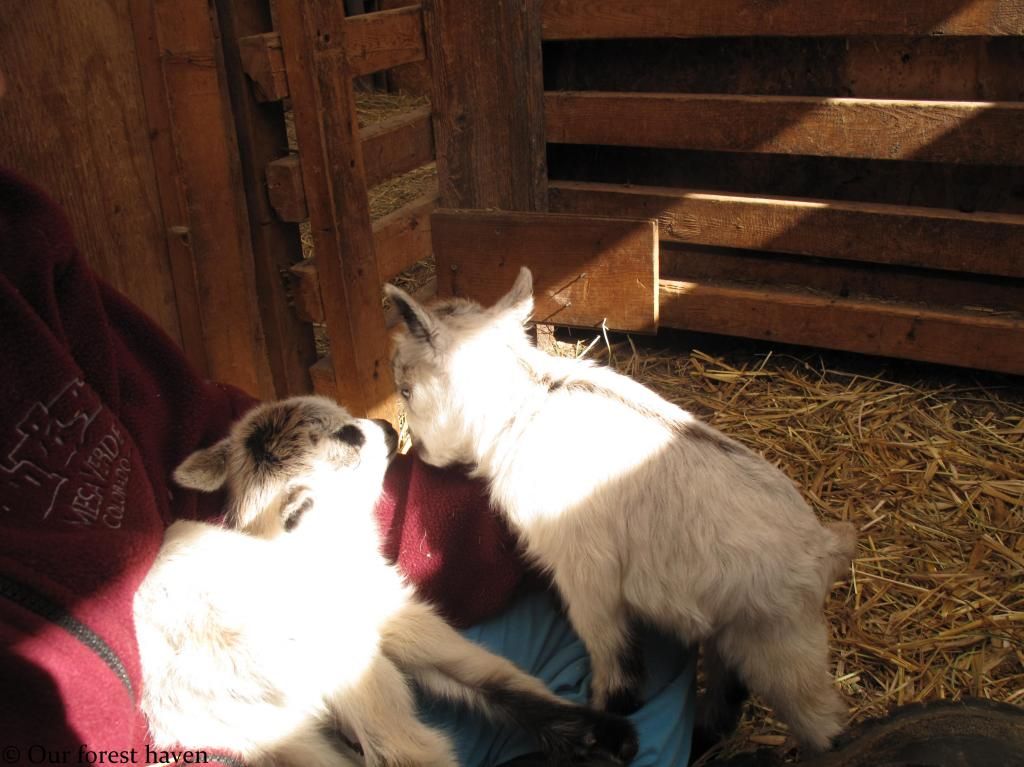 Puffin wanted to get in there too...
And then she curled up and fell asleep. And my heart, it melted.
I had a bit of a scare yesterday morning when I was playing with the girls in the morning. I noticed Aurora had a little bit of a rattle in her chest, which was most definitely not there the night before. It wasn't horrible, but noticeable and although she was playing and nursing well, I was worried about pneumonia. I'm not used to goat kids so tiny so I called my farm Vet and asked him what I could do - safely. Much to my relief he said it likely wasn't pneumonia with her having no other symptoms and coming on like that and that she likely had drank too fast and got a little milk on her lungs. That fit because she is quite boisterous. However he said a little penicillin wouldn't hurt her if I was concerned it might turn into something else and that for her size (about a pound) 1/4 cc once a day for a few days would do it.
When I headed up to the barn to give her the penicillin the rattle was almost completely gone, it was just barely noticeable when she was sleeping and not at all when she was playing, which is when I noticed it in the morning. So it very likely was from her just drinking too fast. I did however give her the penicillin anyway and will for a couple more days. I also gave them all some vitamins. Dahlia too because she insisted.
Rose, Ruby and Spock want to remind everyone, although those new babies sure are cute. So are they!

And then there are the sun wawas, of course....