Roasted banana crisp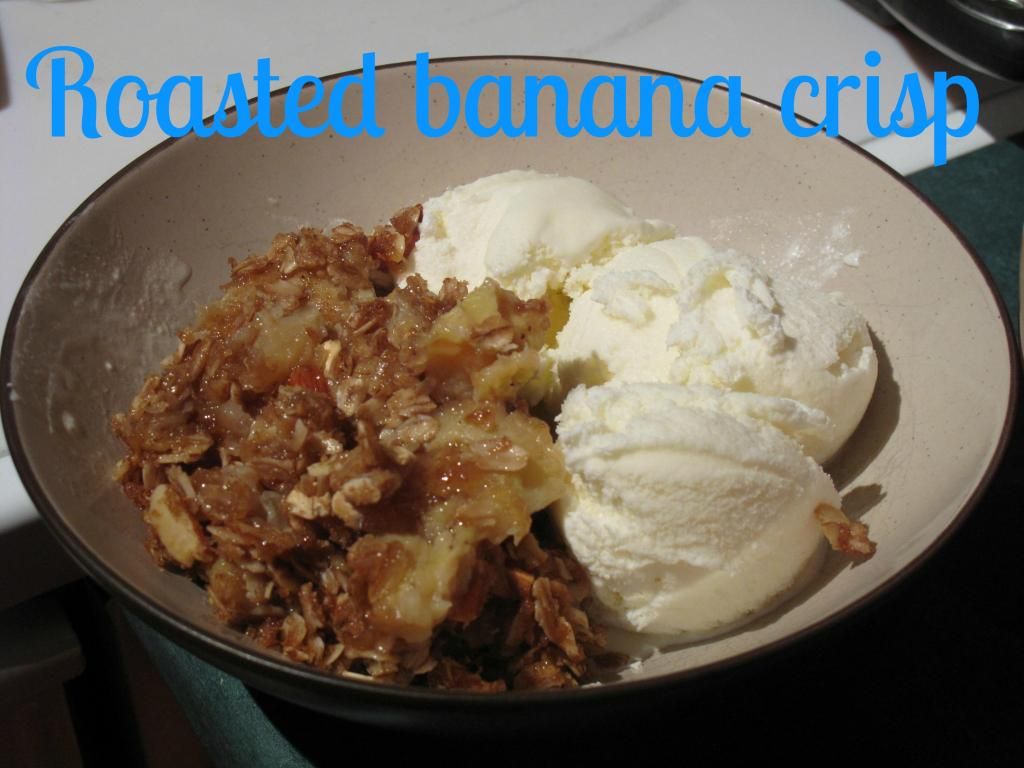 This my friends is...
yummy
. Period. Unless of course you hate bananas, in that case, you'll hate this. Otherwise, It's so easy it takes no time to put together, it's an easy treat.
I was thinking of nice simple treat for dessert and I had a craving for something banana. I thought about banana pudding but as I was thinking about the pudding I was starring at a bag of oats on my kitchen counter and it dawned on me, I'll make a crisp! Roasted bananas are my new favorite thing, I can't remember eating bananas not roasted. If you are cooking with bananas roasting brings out so much of their flavor it's insane - it really brings them alive, it's worth the 10 minutes to get such a lot of extra flavor.
Roasted Banana Crisp
6 bananas
1 cup brown sugar
1/2 tsp ground cinnamon
1 cup rolled oats
1/2 cup butter, room temperature
1/4 cup of sliced almonds
The first thing to do is roast your bananas. To roast bananas, use yellow bananas, not green ones, and not ones that are over ripe. Place them on a baking tray in a 350 degree F oven in their peels. Cook them for 12-15 minutes until the peels are blackened and the fruit inside seeps out a bit. Remove from the oven and let cool completely.
Meanwhile in a mixing bowl make your topping. Combine the brown sugar, cinnamon, oats, and almonds and then mix in the butter with your fingers until crumbly.
Peel your bananas and place them in a small baking dish. Break them up a bit with a fork. Sprinkle your crumble topping over top and return to the oven for 25-30 minutes until golden.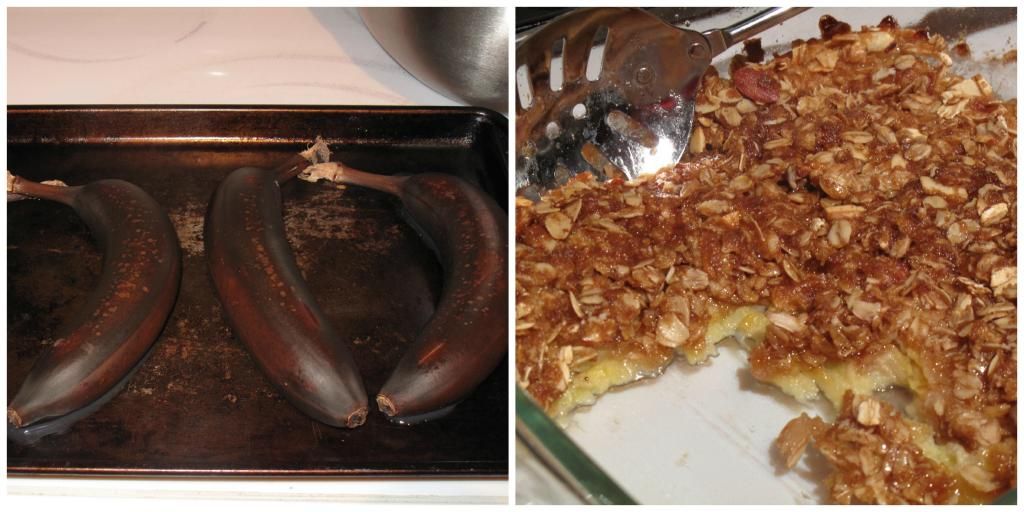 This is especially delicious with cold vanilla ice cream and I bet fresh whipped cream would be yummy too.

The new Pygmy doelings have been playing happily all weekend. My heart is so full and so big, I'm so grateful they are doing so well. They are just adorable. I don't think any of these little girls will be leaving the farm. I told Kevin I think they'd have to be pried away from me and he just said "yes, I know." :)