Animal therapy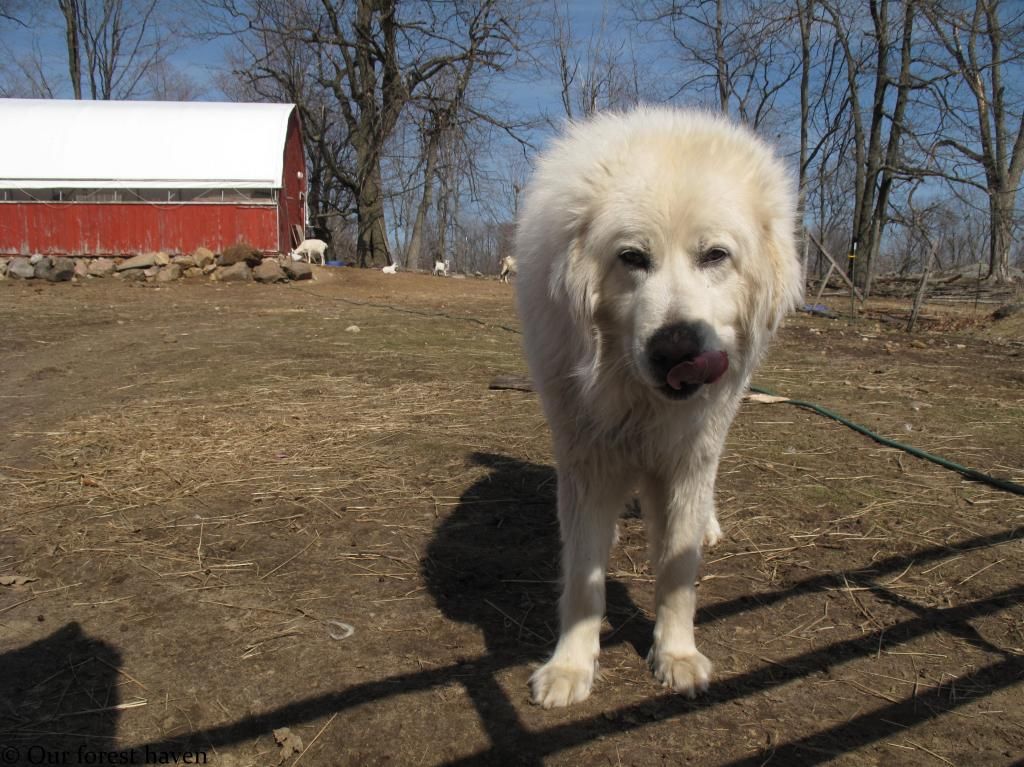 My day didn't start off well and after a very discouraging Doctors appointment, I wanted to come home and go hide under the covers and cry some more.
But clearly that's not very productive.
It was also a pretty nice afternoon, although the wind picked up there was some sunshine and blue skies. So after I finished up my chores and got some dishes washed, me and the dogs went for a walk to just visit with everyone. I knew it would help me too.
Rollie and Douglas were so glad to be out running aorund...
Run as fast as you can!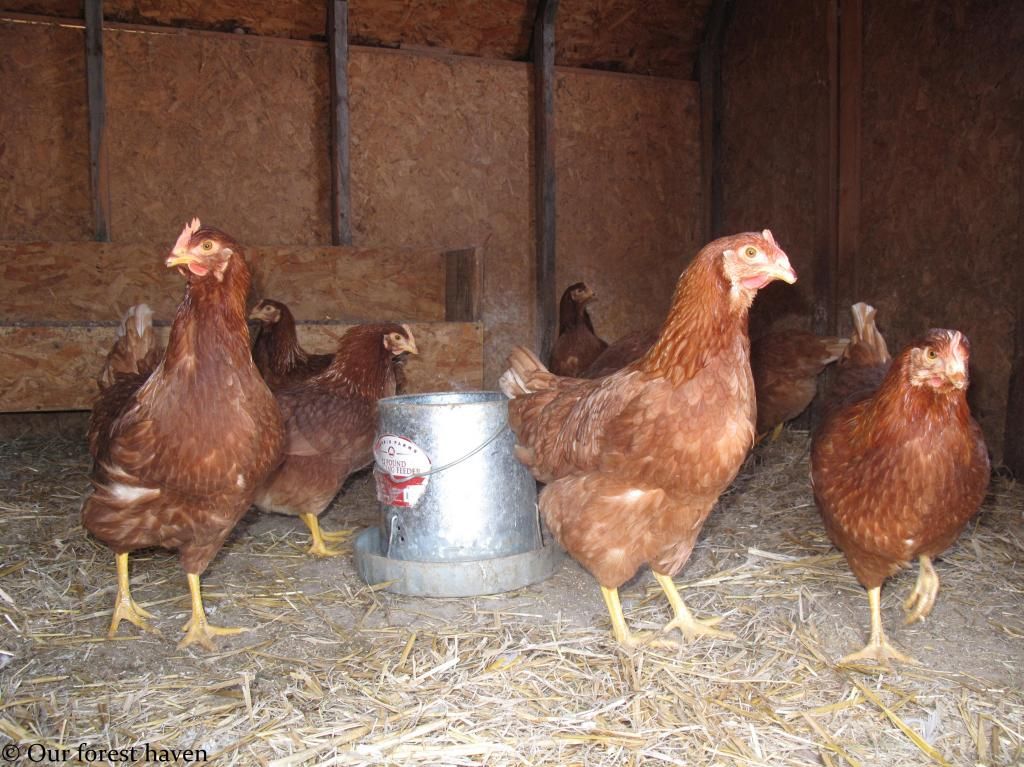 Kevin built a new ramp for the girls yesterday. I opened their side door and asked if they wanted to come outside and enjoy the day...
Hmmm, should we go out there?
Douglas: Ma, why can't I come in there?
Hen: Ahh! there's a wild animal out there!!
Then we headed up towards the barn...
Why hello Bulrush...
Spock and Annabelle were napping together, it was adorable.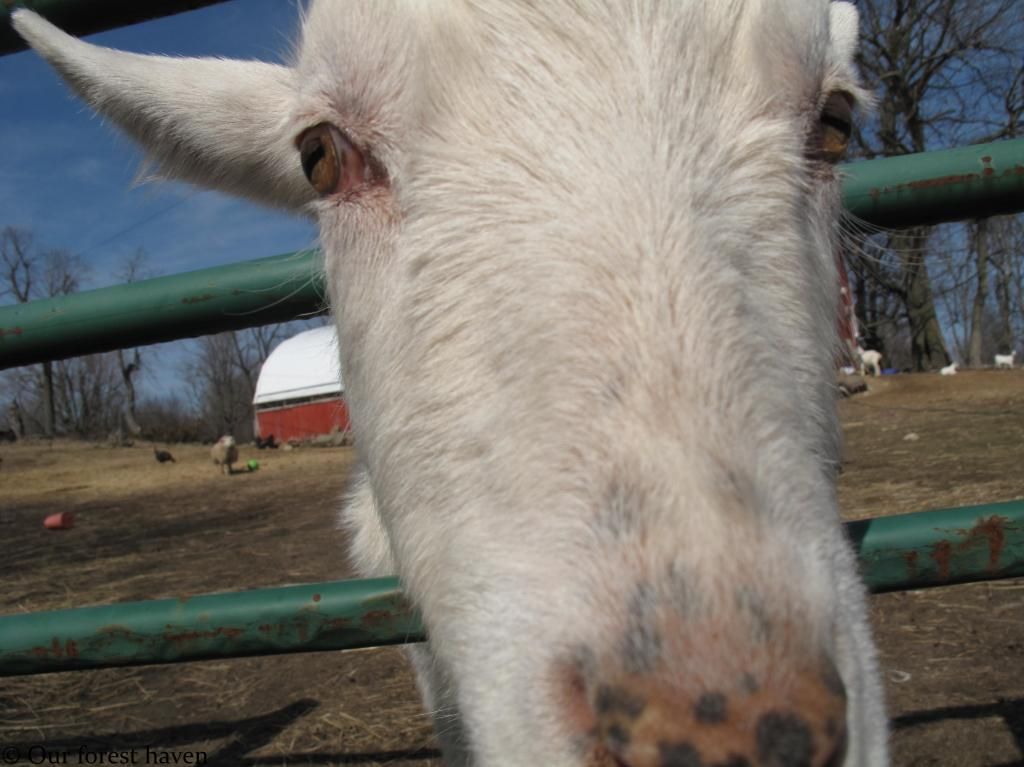 Whoa, Hi Sammy.
Sammy: Don't worry mom, I'll make everything better.
Max: What's going on here? Are there cookies?
Izzie really wanted to see Rollie, as usual. She's always very curious about the little dogs.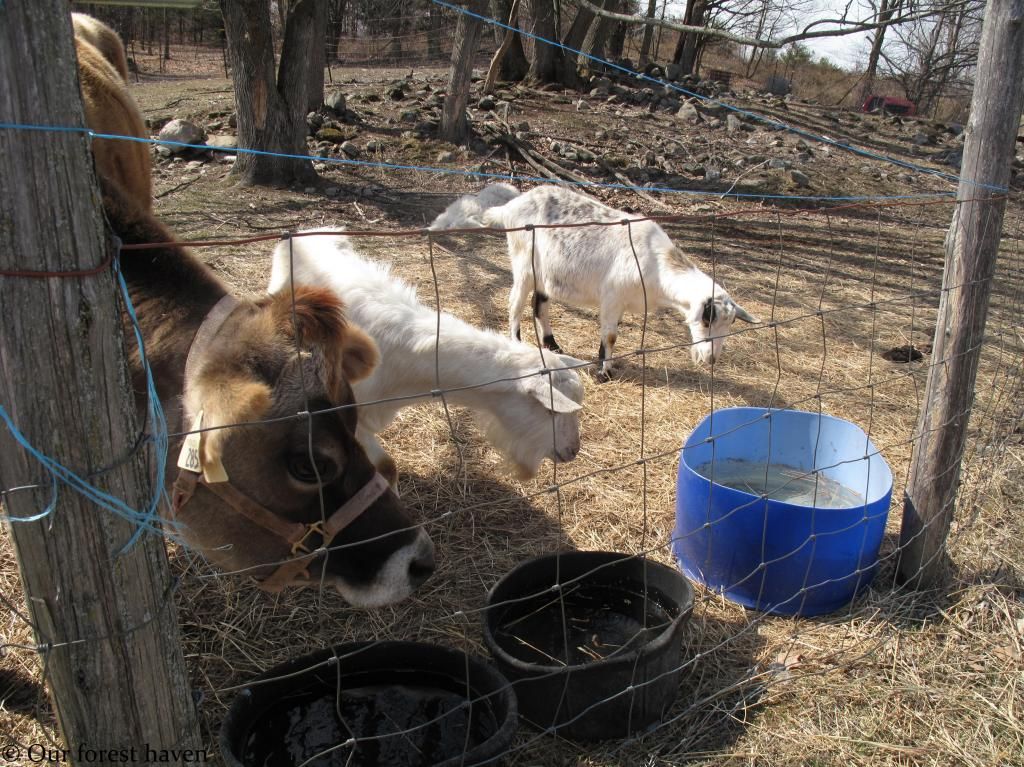 Bulrush: Can we eat it?
Buckwheat: Hmm, that is one very tiny little dog.
Izzie: Come here little dog, I want you to be my new snuggle toy!
Jackson is just barely starting to shed, I'm surprised because the goats are in full blow out mode.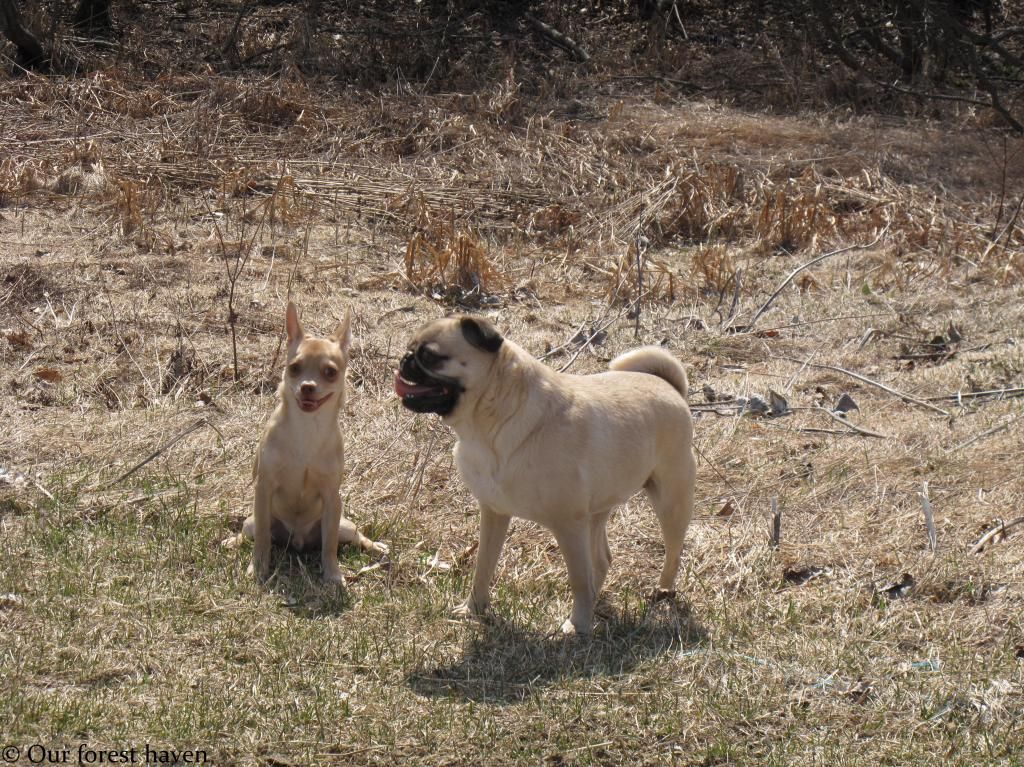 Two very happy boys.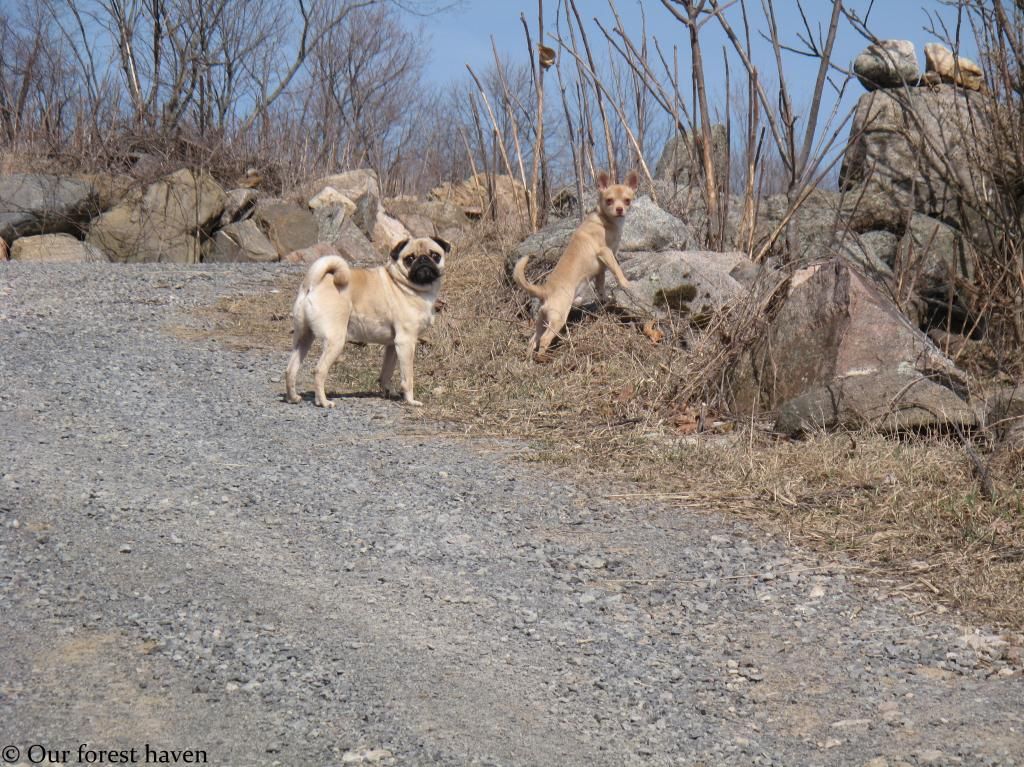 Douglas and Rollie: Come on mom, we wanna go home and take a nap now!
The critters never fail to make me feel better.
Yesterday we went out and collected all our sap buckets. The sap actually ran again this week with the crazy temperatures but the sap is no good now that the trees are starting to bud...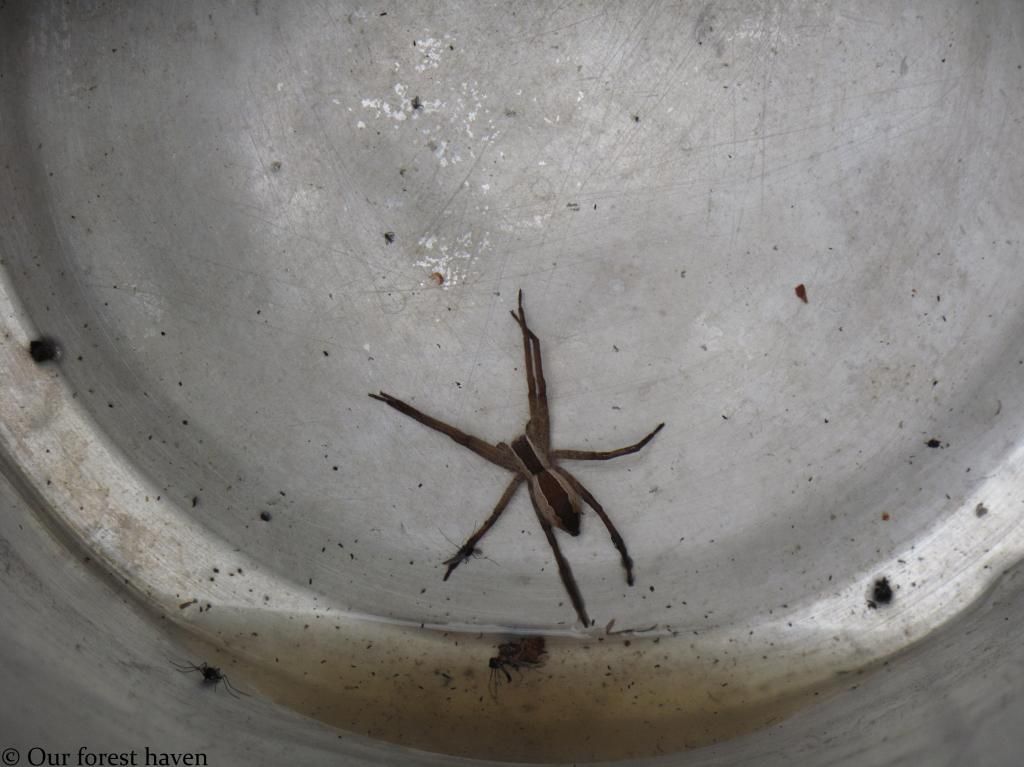 I didn't like the looks of this guy that was in one of our cans. But I set him free anyway of course. Just far away from me.
We had quite a bit of damage from the ice the other day, a lot of trees and limbs down.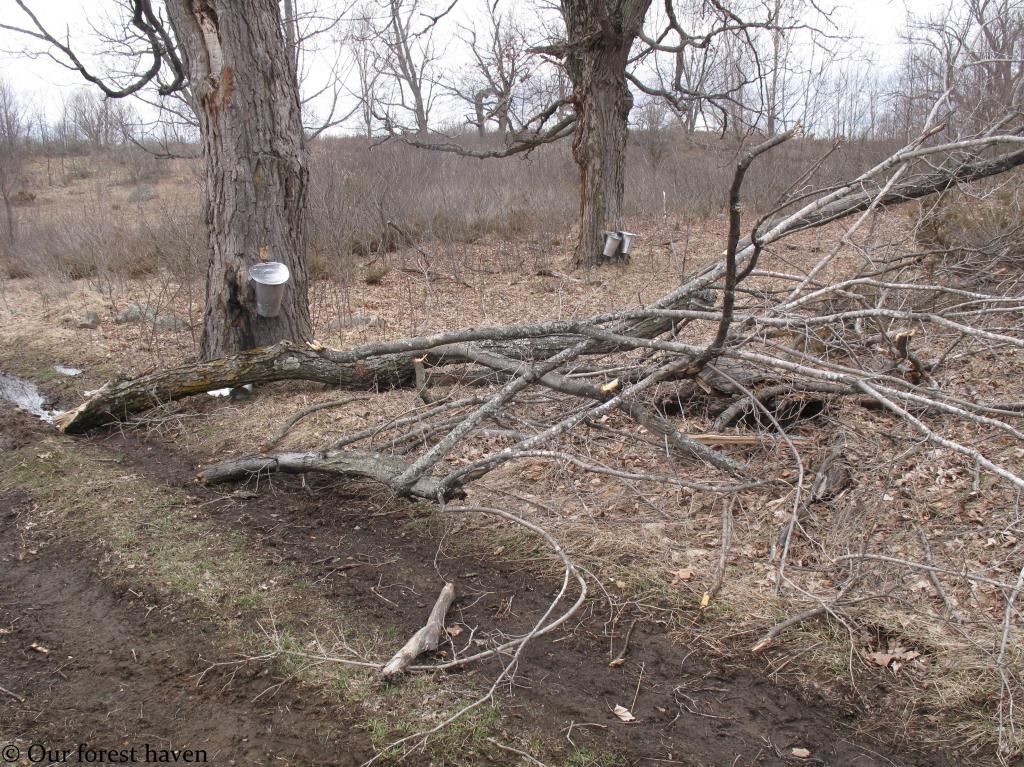 One of our buckets got crushed too...
And one of our ponds, the one we call our "turtle pond" because it's where released all our baby turtles (
you can see that post here)
is overflowing. The culvert has ice in it, so the water isn't flowing properly. Hopefully it doesn't cause too much trouble.
I know I need to take it easy this evening so I'll try my best. After chores and dinner.

My spirits were pretty low this morning. But the critters as usual, lifted them back up. Their happy faces, goofy ways, and unconditional love can make a mountain seen like mole hill.