Have you ever wondered...
Why Sammy is so spoiled?
He came from a large dairy farm where he was taken from his mom instantly and did not get enough colostrum... He came to me on day two and he was a sick little boy. The second buckling I got with him died that night despite our efforts to save him.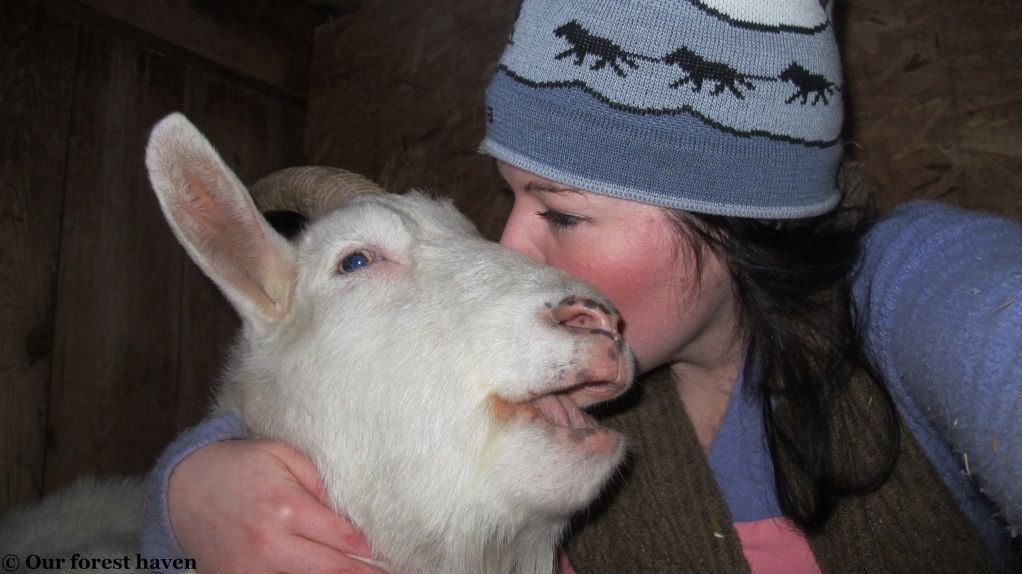 It took plenty of TLC and meds get Sammy through. It took a long time, he fought infections for quite a while. He lived in the house for months.
Clearly he's fine now. He's the biggest goat we have. He loves his food. I can't blame him. He's healthy, and he's quite happy. He bosses everyone else around, does naughty things and let others take the fall for it...

So don't feel badly for him. Here is a quick glimpse into his kid hood (minus all the needles mom was giving him all the time)...