Who doesn't love cookies?
Yesterday morning I headed up to the barn with a big plateful of freshly baked homemade oat and carrot goat cookies and pumpkin biscuits....
These are quite chewy!
Hang on, I don't want to miss any crumbs!
Me: Alright, last one piggy, you have to leave some for everyone else...
Brina: Oh, I love these cookies...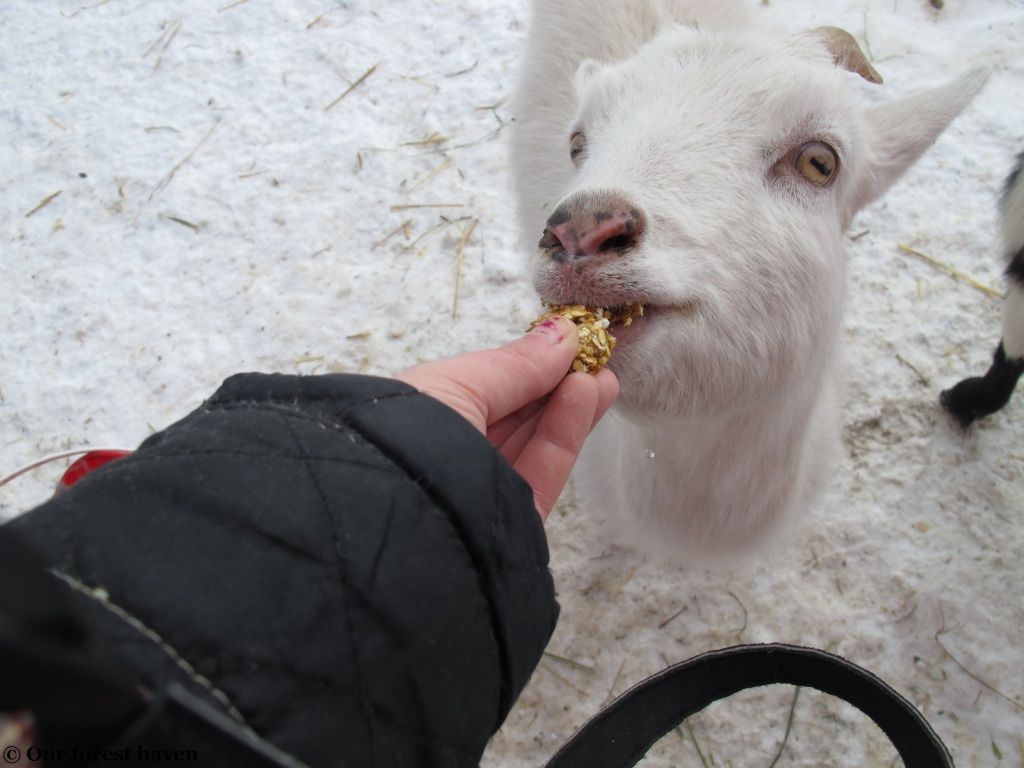 I love Christmas morning!
Beatrice: MINE!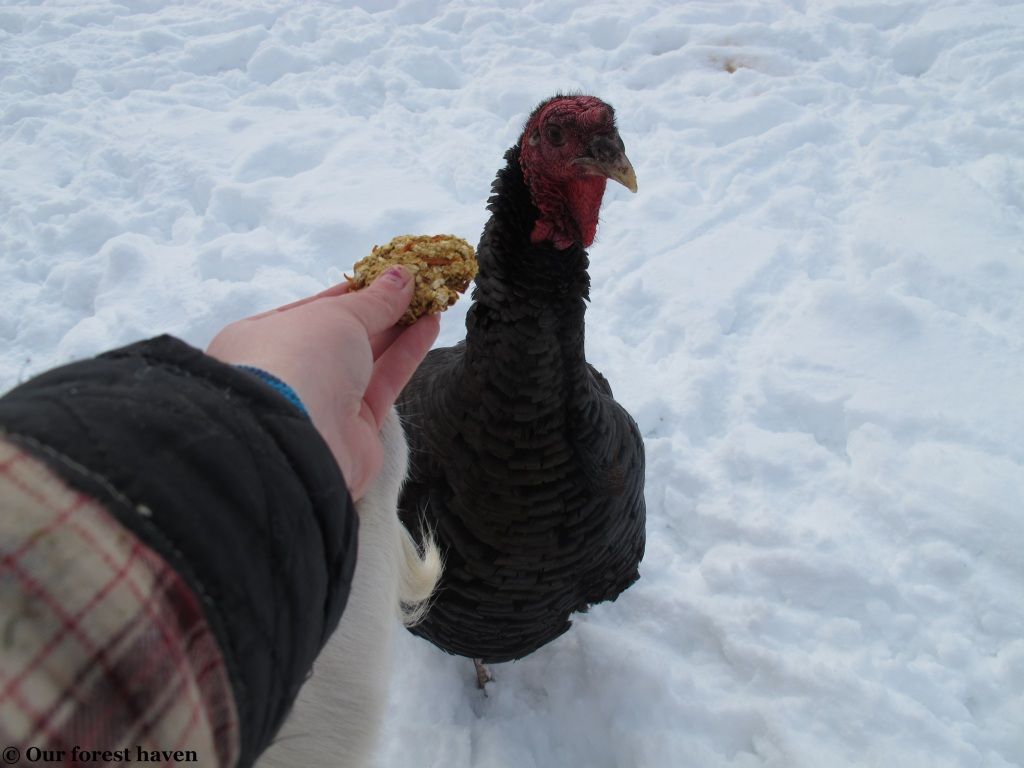 Me: Would you like a cookie too?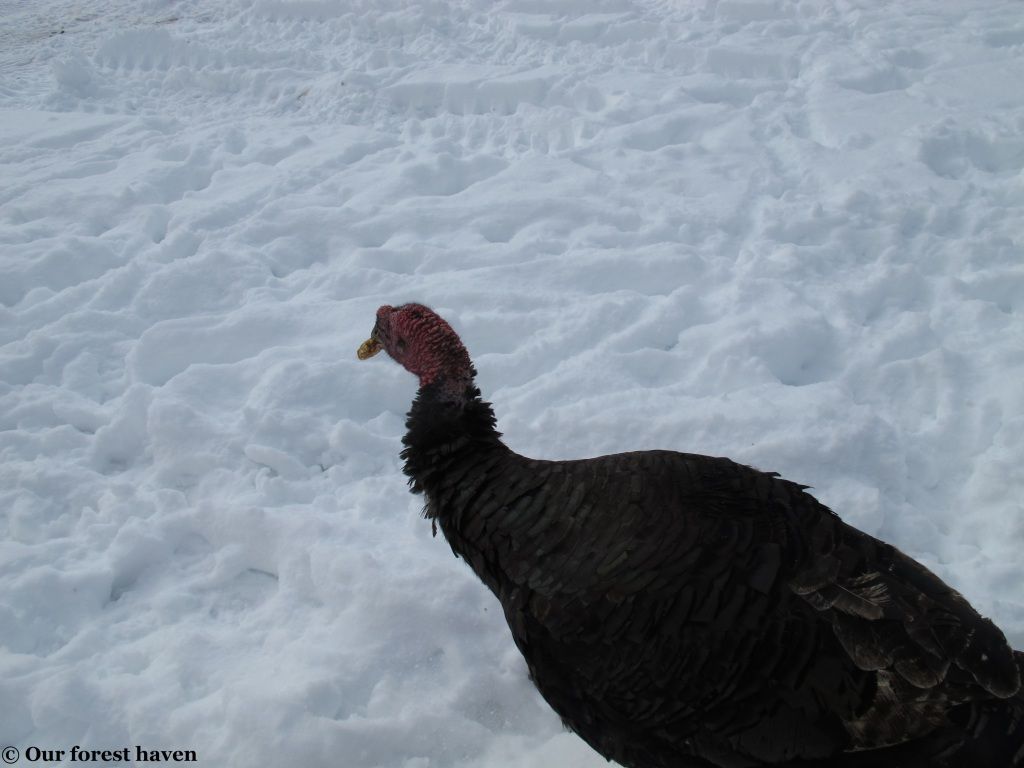 Turkey: of course I do...
Me: Here you go Biscuit, eat it quick before the others spot the cookies and stampede...
Torn Ear was up at the house munching on the sumac trees while I was handing out cookies to the goats....
Torn Ear: Do I get a cookie too?
Sammy: Oh you've got cookies? I'll make room in my mouth for it!
Izzie: Are these the good ones?
Bulrush: hey Buckwheat, give me that! I want that cookie! I'll take it right outta your mouth if I have too!
Bucket: Mmmmm... who doesn't love a cookie for breakfast....
Bulrush: Oh I love cookies... I love cookies more than anything in the whole wide world...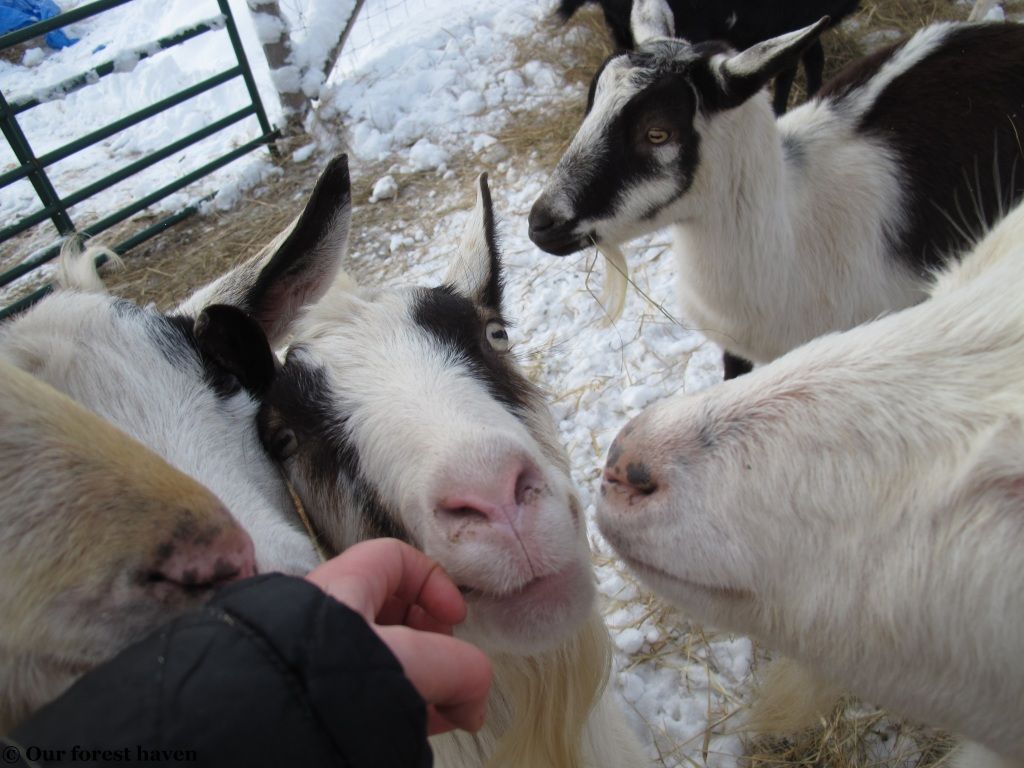 Please note: none of my fingers were accidentally chomped on or injured during the handing out of these cookies. Thankfully.
Buckwheat: I better eat this one before someone else tries to steal it from me...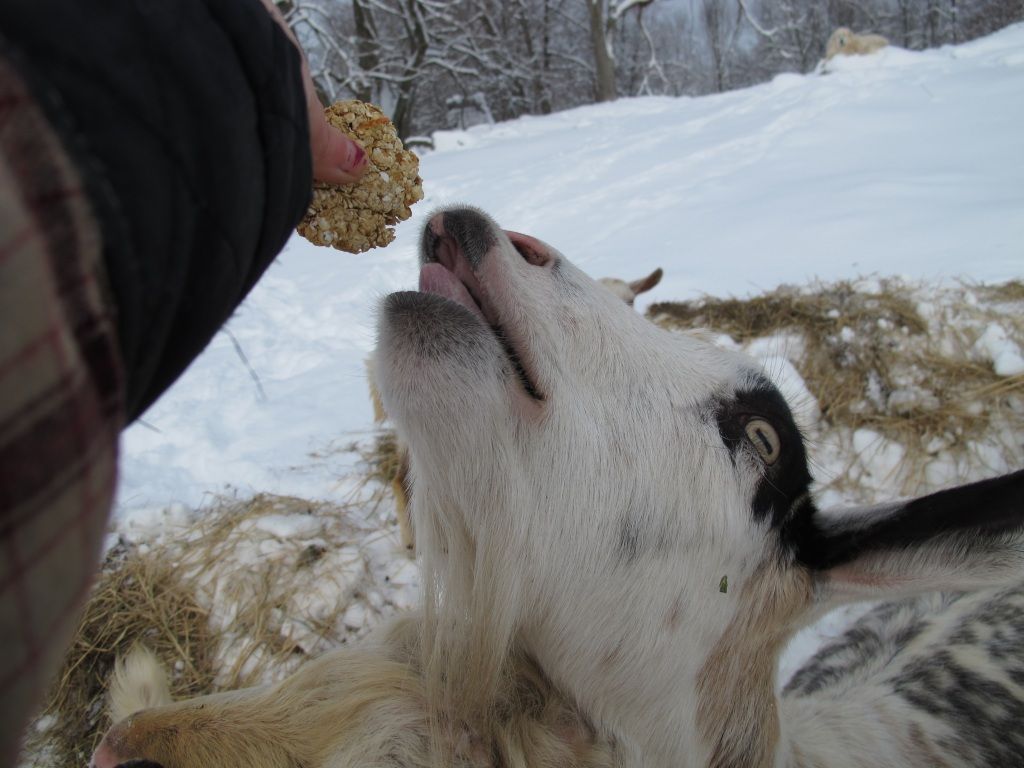 Bulrush: Mmm the last cookie... If I can just reach it with my tongue....
Do you guys want a cookie too?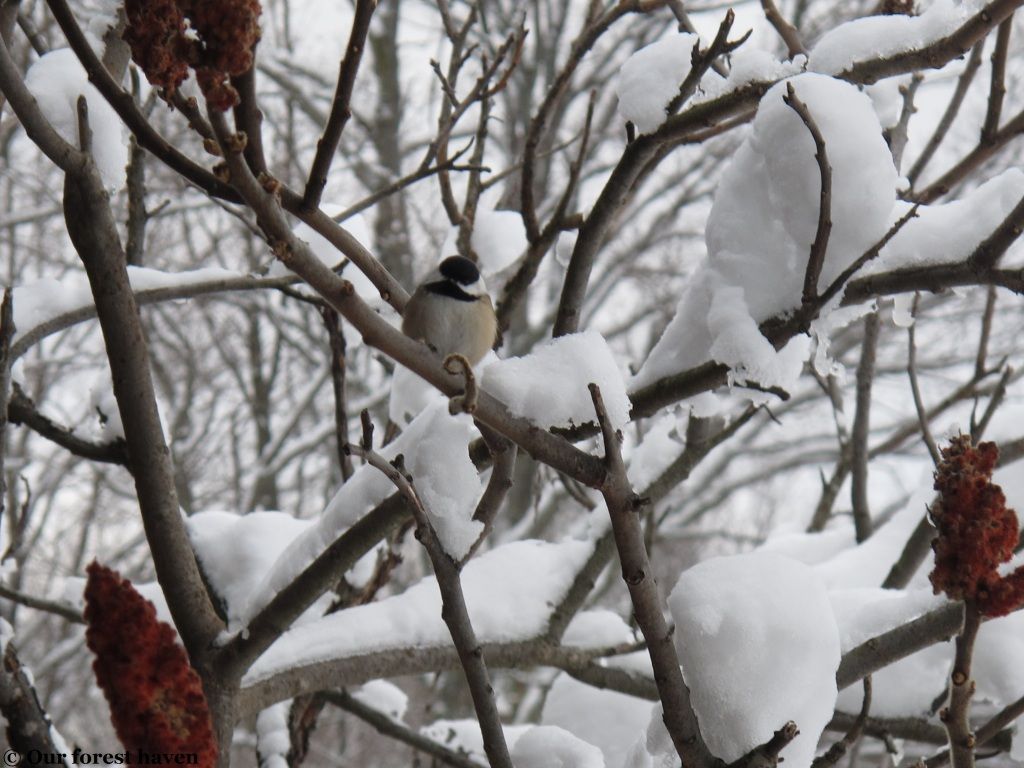 What about you?
We decided to see if the deer would like a pumpkin cookie too...
Deer Norman was quite interested in it....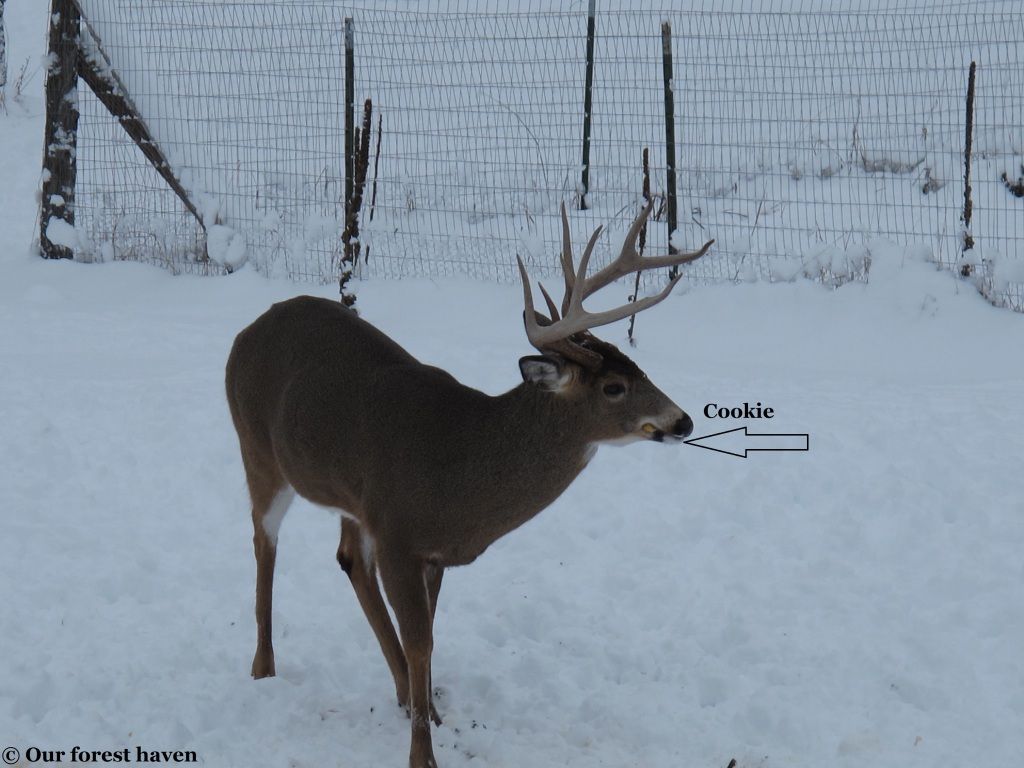 And he ate it up.....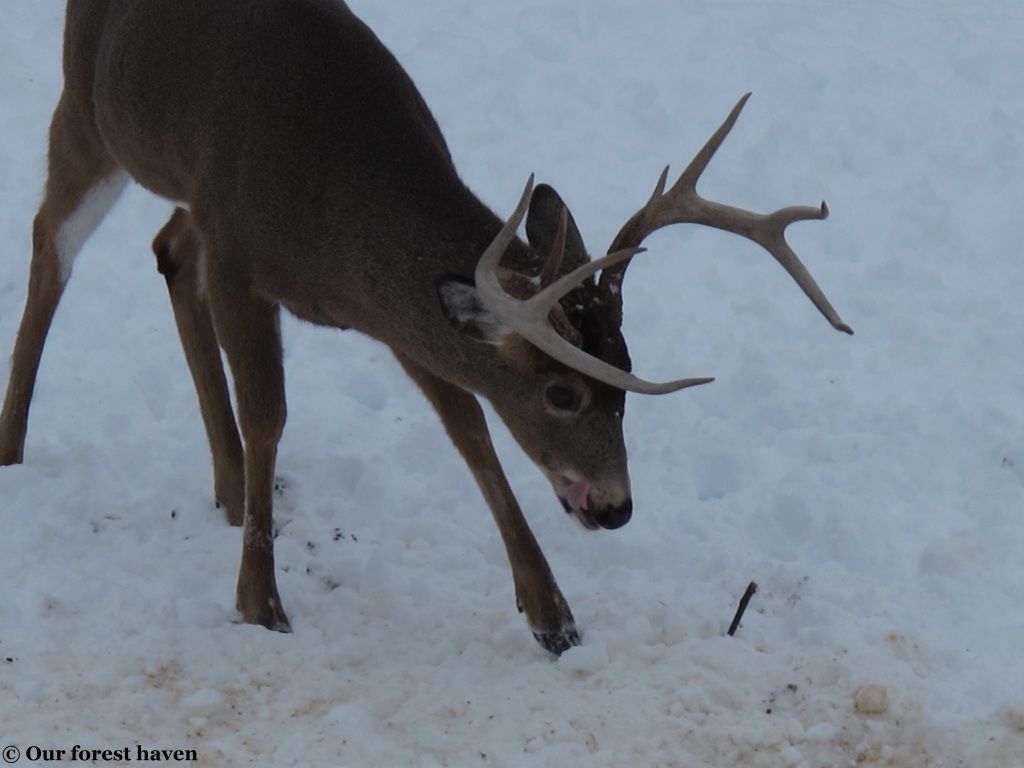 And then went back looking for more!
Roald tried to chew on one of his older brothers chewies, because he fancies himself a big dog...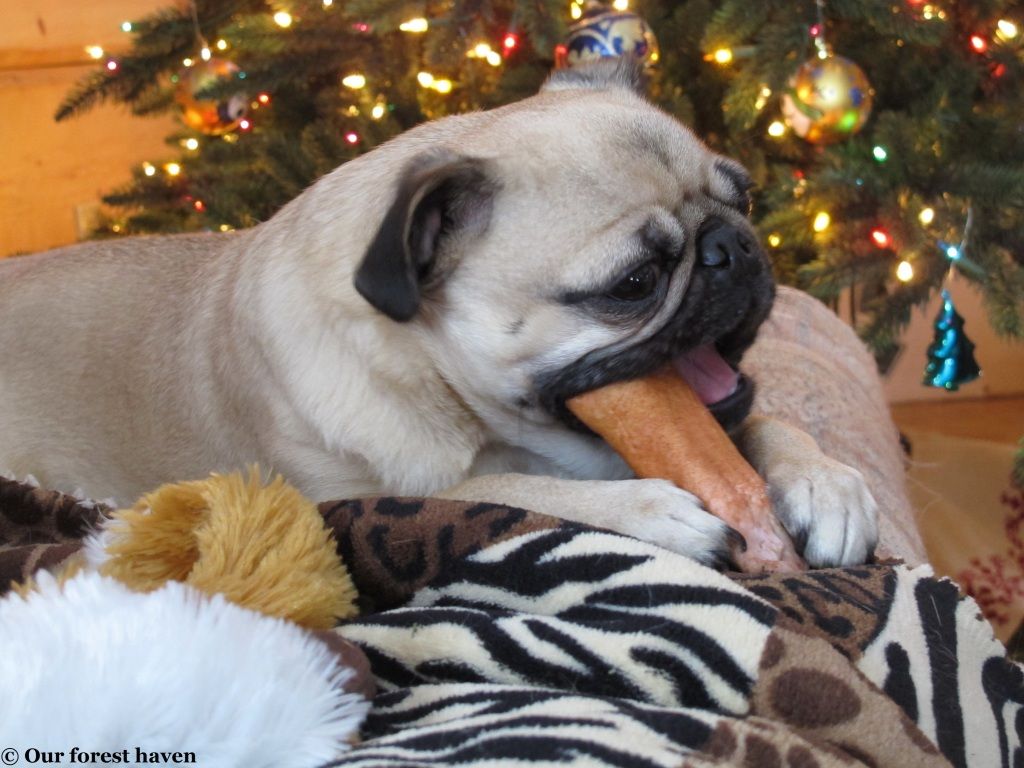 Douglas tolerated it for a while, even though there were three chewies, we still had major conflict in dog world over the chewies, because everyone wants the exact same one at the exact same time.
I'm pooped. I cooked all day yesterday. Today, it's cold at 5 Fahrenheit which is the coldest we've had here yet this winter. I have some more baking to get done today, so I'm off to get started at it. The cranberry curd won't make itself... unfortunately.