Puppies and elves
Here is the evidence! This morning while I was sitting on the floor having my coffee with the boys, Douglas actually played with Roald for a little bit. I wasn't prepared but did mange to get at least one picture of it... they played for a few minutes before Douglas decided that was enough for now.
It was a long night - Roald did very well for his first night though and I fully expected I wouldn't sleep very well.
At first Douglas was very happy to see Roald, then he started looking at him with that same disgusted look on his face again. He's so confused by this little dog and he's not sure how to feel about it. Norman is very sure how to feel about it - annoyed.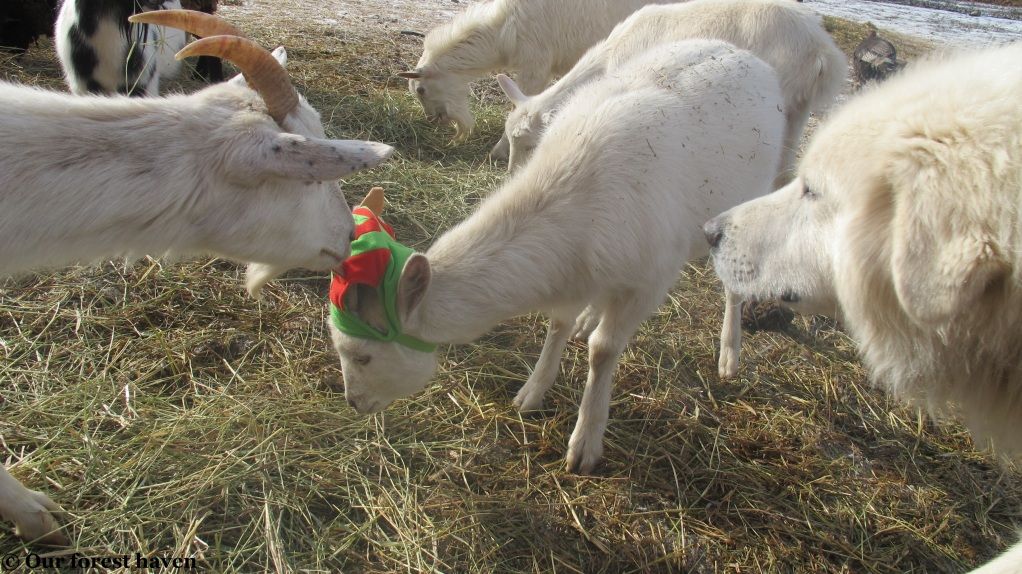 Then Brina got to wear the elf hat.

Beatrice: Ha, she tried to put it on me but I refused, you are such a sucker!



Max: oh man, the duck is behind me laughing, isn't he?
Max: Seriously ma, I'm a guard dog, no one is going to take me seriously while wearing this. The antlers I can pull off, but this is too much.
...and while Flavious refuses to dress up, he does love to sing Christmas carols...

Flavious: ahem... I want a hippopotamus for Christmas, only a hippopotamus will doo......
Basswood and Bulrush: Please make him stop.