Last night...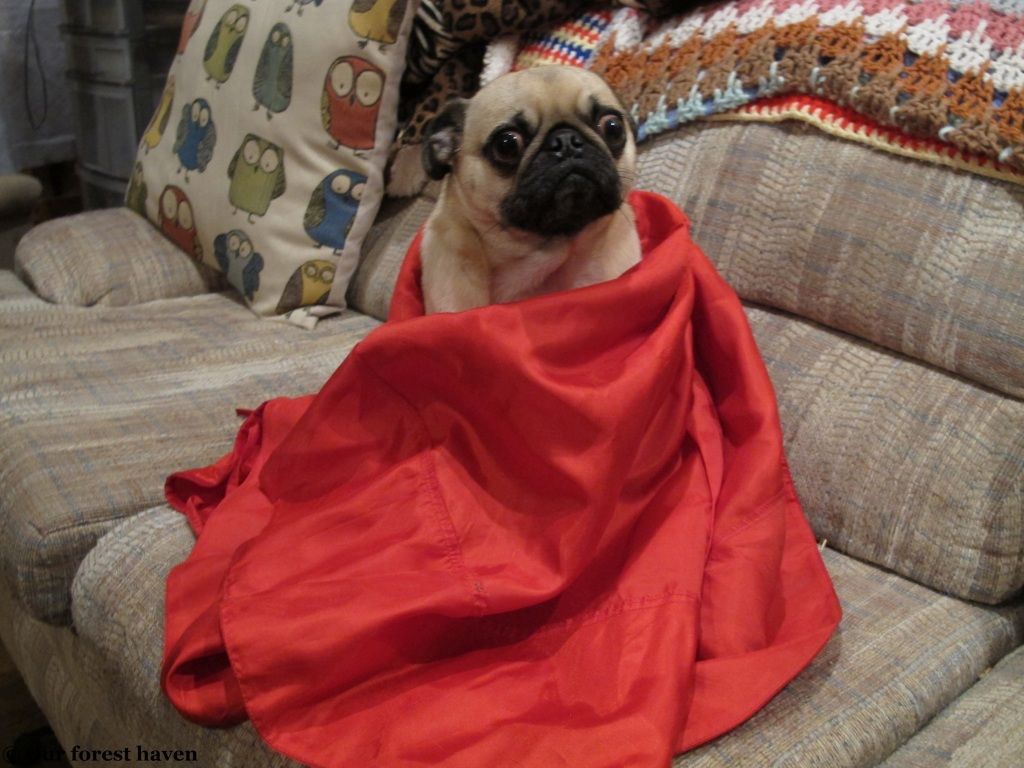 The decorating of the house and Pugs began....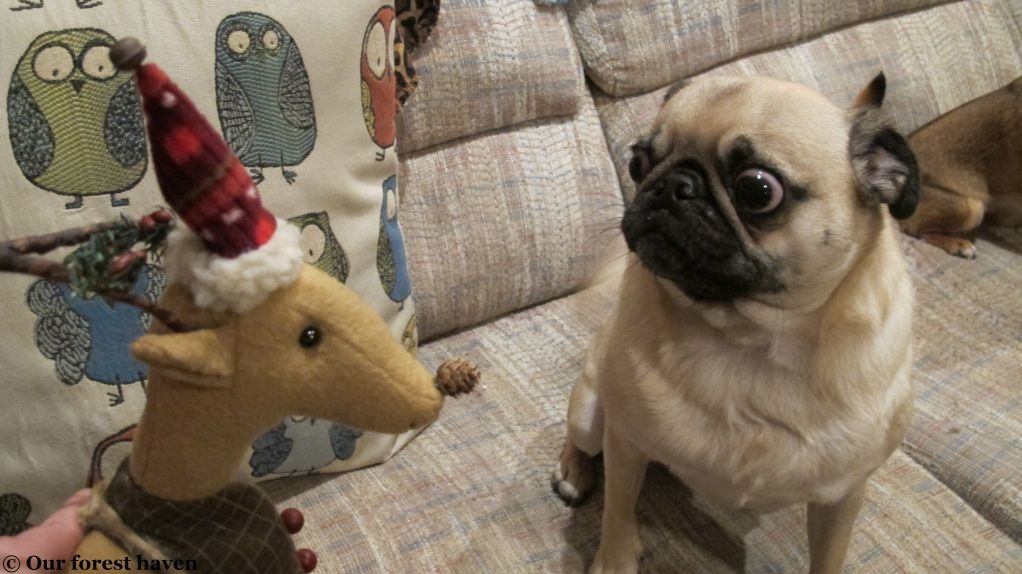 Hey who are you?
Ya, well I was here first anyway! It's my couch!
Lights were strung...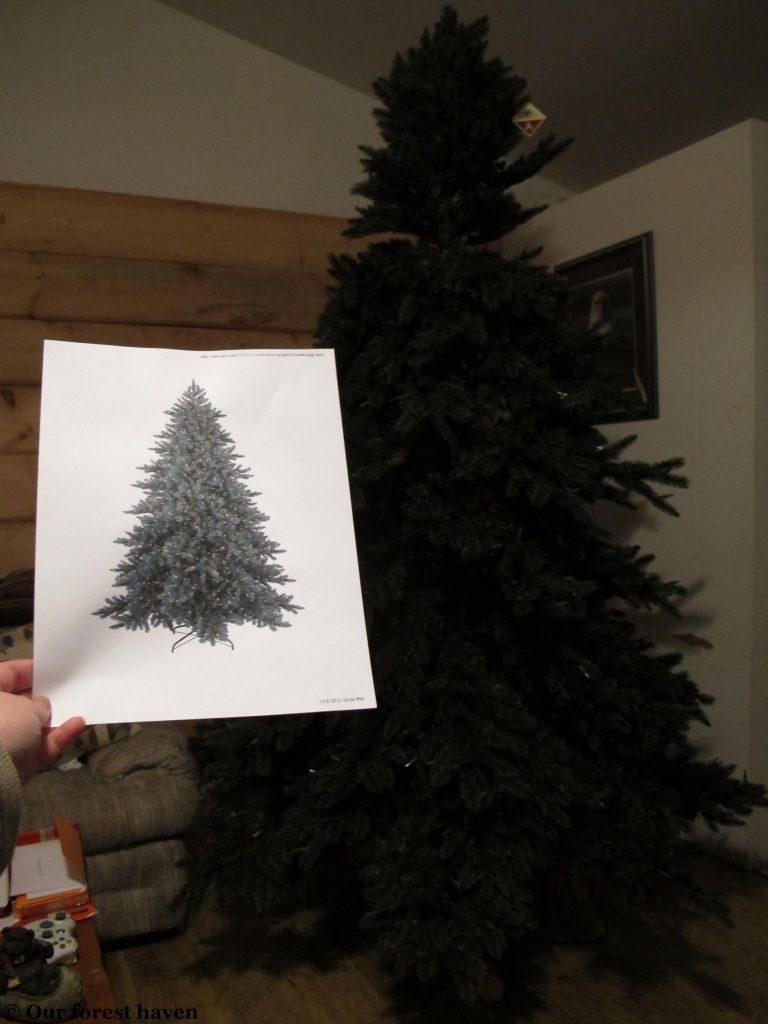 And it took hours to get this tree to look like it's supposed to in the picture - but Kevin did! Clearly, this is the before picture! It's not decorated yet...
Dogs were humiliated...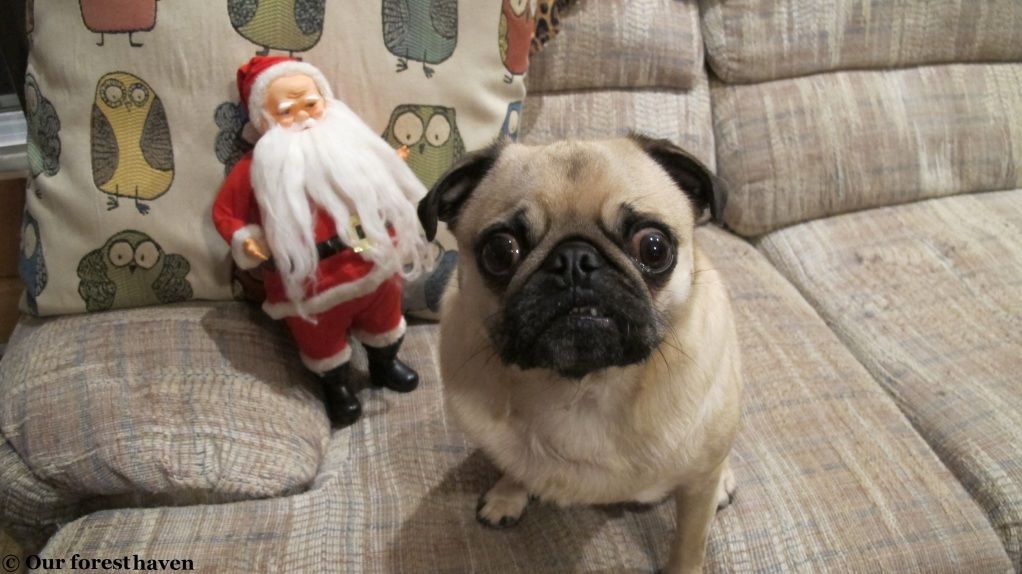 It's behind me, isn't it???
And come midnight...
No one was stirring... Not a Prairie dog...
Not a Kakarikis bird...
Not a man...
Not a woman...
Not even a dog...
But in the kitchen...
The sourdough starter was growing...
The blueberry bread was rising...
And the cream cheese mints were setting up...
This morning, the sourdough starter got fed, the bread got baked, and half of the cream cheese mints got eaten. Then we spent the rest of the day off the farm and not finishing the decorating like we had planned.
We didn't get home until late, but when we got here, this guy was waiting for us at the gate...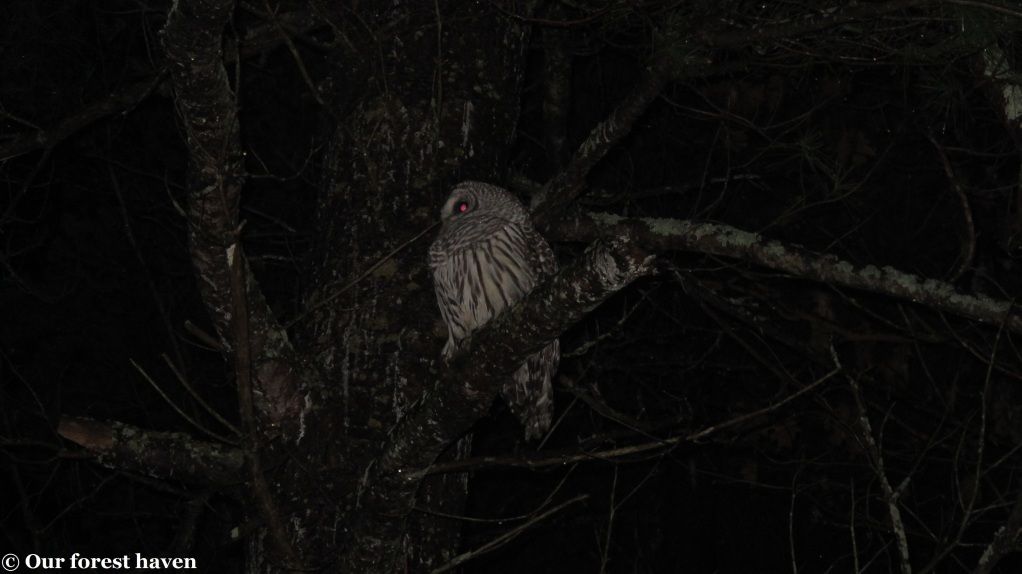 Now it's time for us all to hit the hay again, but I will say this in closing...
On the 19th of December, things will change around here. On the 19th of December, something is going to happen.
Something small - yet big at the same time.
Stay tuned.