Butter, goats on two legs and bucket heads...
Yesterday we woke up to an almost 60 degree Fahrenheit Eastern Canadian December morning. Hey, who needs normal.
We've done a lot of running around the past few days, and I'm exhausted. It's exhausting having to leave the farm and run around all the time. I enjoy our routines of being here, keeping things running, and just enjoying a quiet lifestyle. With the animals, it's so much easier when I'm on a routine. When I add other stuff in, things get hectic, I get tired, rushed, behind on my normal jobs... so that when the running around off the farm is done, I have chores here piled up so high it takes me a week to recover.
I woke up this morning (
OK drug myself out of bed
) and made coffee... It was much cooler, about 38 degrees F...
(I tend to mention temperatures in Fahrenheit a lot on the blog although I am in Canada, I know... I use both systems since I am Canadian and Kevin is American and a lot of friends are from the U.S. so I just often mention temps in Fahrenheit, sometimes in both)
once I was sure the coffee was on and that it would be ready for me when I got back from the barn,
(more than once I've made it, thought I pressed the button, went to the barn and came back to no coffee, because I didn't push the button hard enough! Not a good start)
I poured a cup of cream into a jar to attempt the shaken jar homemade butter method, and put it in my pocked as I walked out the door.
I could feel it shaking in my pocket as I went about morning chores, letting everyone out, dishing up fresh hay, filling up water buckets, giving morning kisses, feeding rabbits...I pulled it out a few times and shook it up even more... great exercise for your arms right? Like the homesteaders way of toning your arms.
On the way back to the house a bomb went off. Well, that's what it sounded like. It was actually a shot from a black powder gun. The muzzle loader season opened here on Monday and while you don't often hear too many shots, when you do hear them, there is no question as to what it was. I dropped the bucket I was carrying as my dogs went nuts barking in the direction of the shot.
Back at the house, I checked my jar. I had whipped cream. Maybe this is how I'll make whipped cream from now on? I didn't have butter, yet. If I had cleaned pens while I was up there and walked around some more, I would have. But I wasn't about to do more work than necessary before I had coffee. Not today.
So I dumped the whipped cream into my mixer and let it work away while I drank coffee. As I drank, the feeling that I'd be able to accomplish everything possible in one day came over me... it usually does while I'm having coffee, until I start doing it and my body eventually says "OK that's enough now, sit down... thank you."
And while I was drinking coffee contemplating all the things I was going to accomplish, butter was made.
It's very easy, you just keep mixing until you have butter and buttermilk. That's it. That easy.
It was one of the most exciting things that has ever happened to me.
OK, you can take that two ways. One that obviously I've lived a sheltered life if this is one of the most exciting things that's ever happened to me, or two, that I really get excited about butter.
You just know that buttermilk I got went straight into biscuits.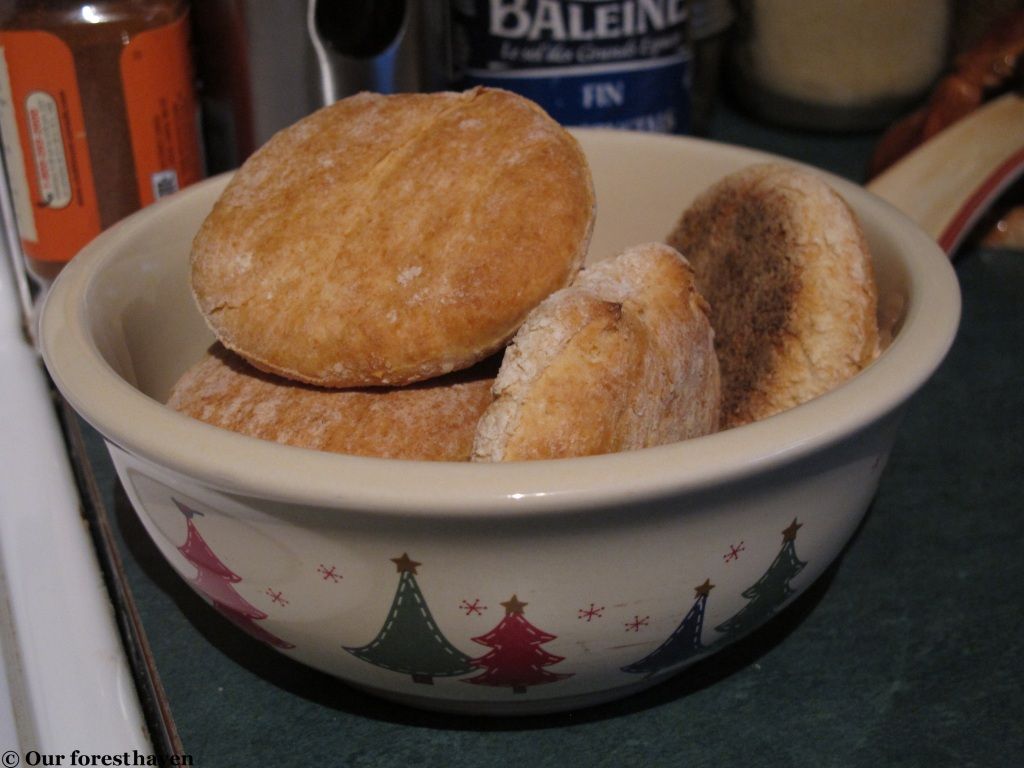 On my way back to the barn to clean, things got a little out of hand. They always do when I go back to the barn after coffee, everyone isn't focused on breakfast anymore and they are more focused on playing, harassing me, goofing around, and begging me to let them go back inside, even if it's the most beautiful day you've ever seen.
This is the time of day when you see the most unusual things around here.
Like for instance, a goat with a bucket on his head...
Biscuit: hey, Bulrush, is there anything good in there?
Biscuit and Basswood: Hey stop hogging the bucket!
Bulrush: oops, I can't get it off, I can't get it off!
Everyone: you look an idiot, you know that right?
Buckwheat and Biscuit: Oh man, are we really related to this guy? This is getting embarrassing.
Buckwheat: I'm getting outta here, this is getting too crazy for me.
Buckwheat: OK, I give in... I'll check it one more time even though I already know it's empty...
Bulrush: Man am I glad I got that bucket off my head...
Barnaby: so am I...
Or a goat walking around on two legs...
Barnaby: You better back off!
Sammy: Ya so you can stand on two legs, that's because you are a teeny tiny little goat.
Sammy is neutered, this wasn't a real fight, just normal goat stuff. Not like a bloody buck fight. Notice the other buck, Buckwheat standing behind them looking at me. A couple weeks ago he was in a bloody fight with Barnaby, now he stands back and just lets Sammy bully Barnaby around for him.
Me: Sammy, please, don't injure my little billy goat, I need him...
Basswood: Hey, what are you guys doing? can I play?
Basswood: Fine, I didn't want to play with you guys anyway... I'm much more civilized than either of you.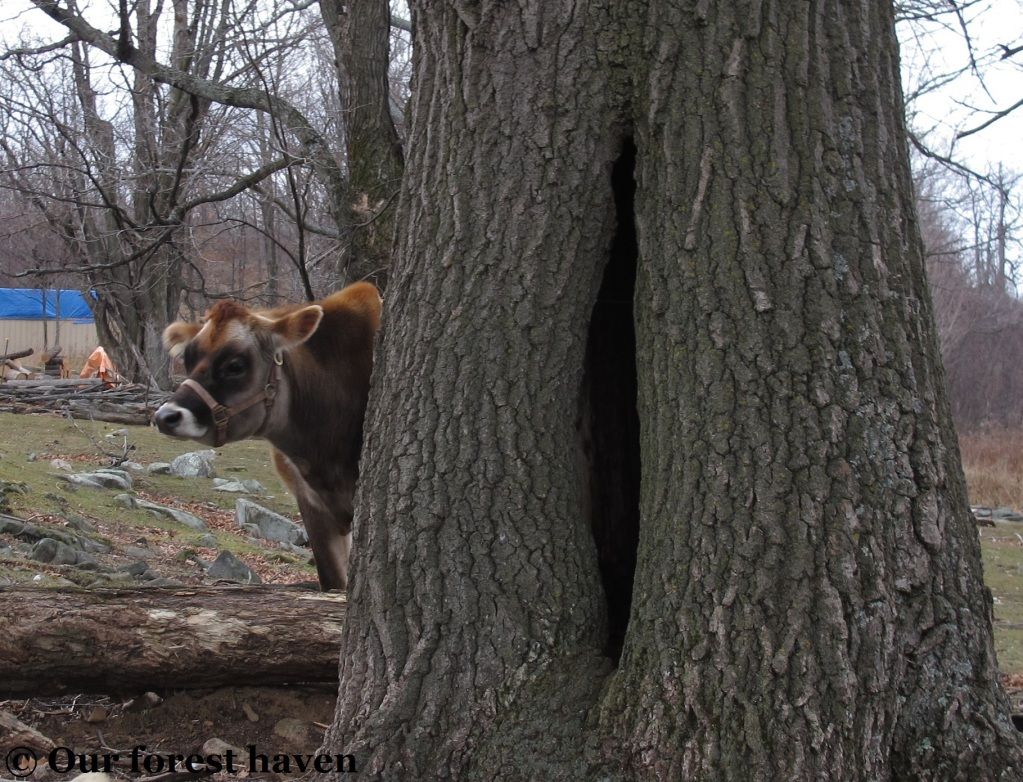 Izzie: another goat fight? My money is on the white one, he thinks he's better than everyone as it is.
Basswood: I'm a lover not a fighter.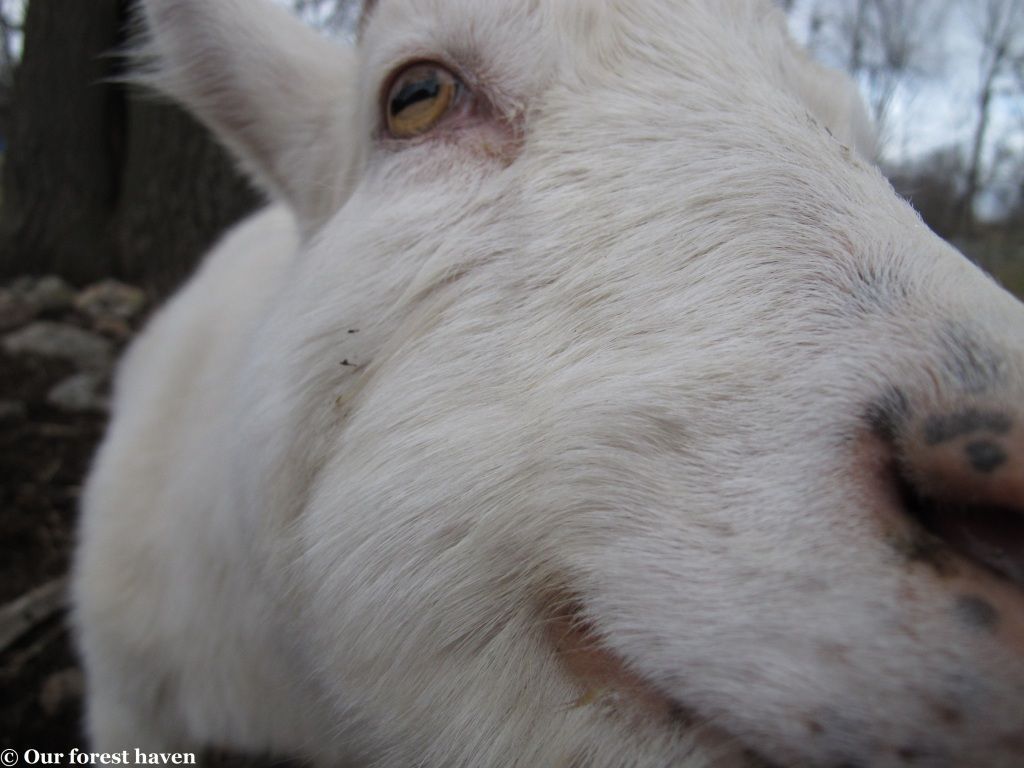 Sammy: I won ma... I won! I can now continue my rein as king of the barnyard.
Can I have a kiss?
Then there are the sad faces who want to go inside and not be outside anymore like animals. It's so beneath them...
Rose: You do know it's winter right? I mean seriously, why am I outside?
Me: You are outside because it's one o'clock in the afternoon. You should be outside being goats. It's not even cold.
Beatrice: What? Who's a goat? There are no goats here...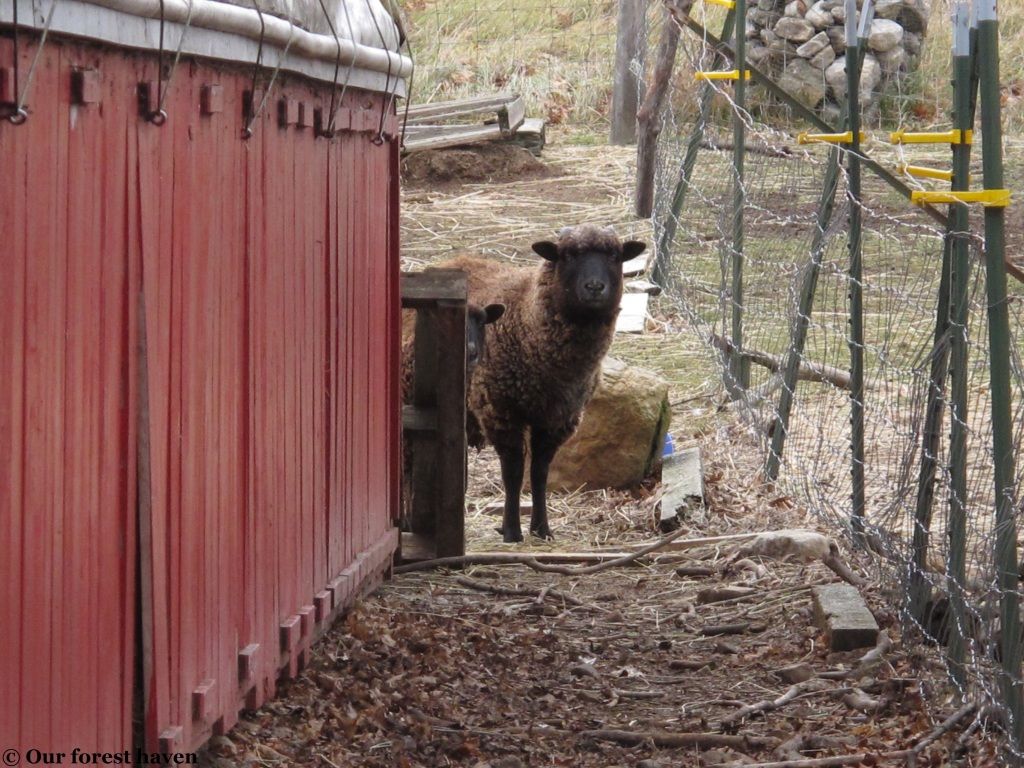 Lila: Is she coming to open the door?
Horace: Doesn't look like it, wait, maybe now.... nope, she's not coming... look sadder...
Lou and Dew loved all the mud puddles they've had the past couple of days. Nothing better than a good mud puddle. Oh there's fresh water right beside us? Who cares, there's mud over here!
and then there is the Birthday boy!
I managed to get a lot accomplished, my pens in the barn cleaned, my bird cages scrubbed up, the Prairie dogs cleaned up, laundry done, kitchen cleaned, pizza dough made and set to rise and got some of my crafts temporarily moved since we set our Christmas village up where my crafting tables are.
Our pizza is in the oven now, wild puffball mushroom and garlic sausage. And it's time to relax a bit. The dogs are exhausted from following me around all day.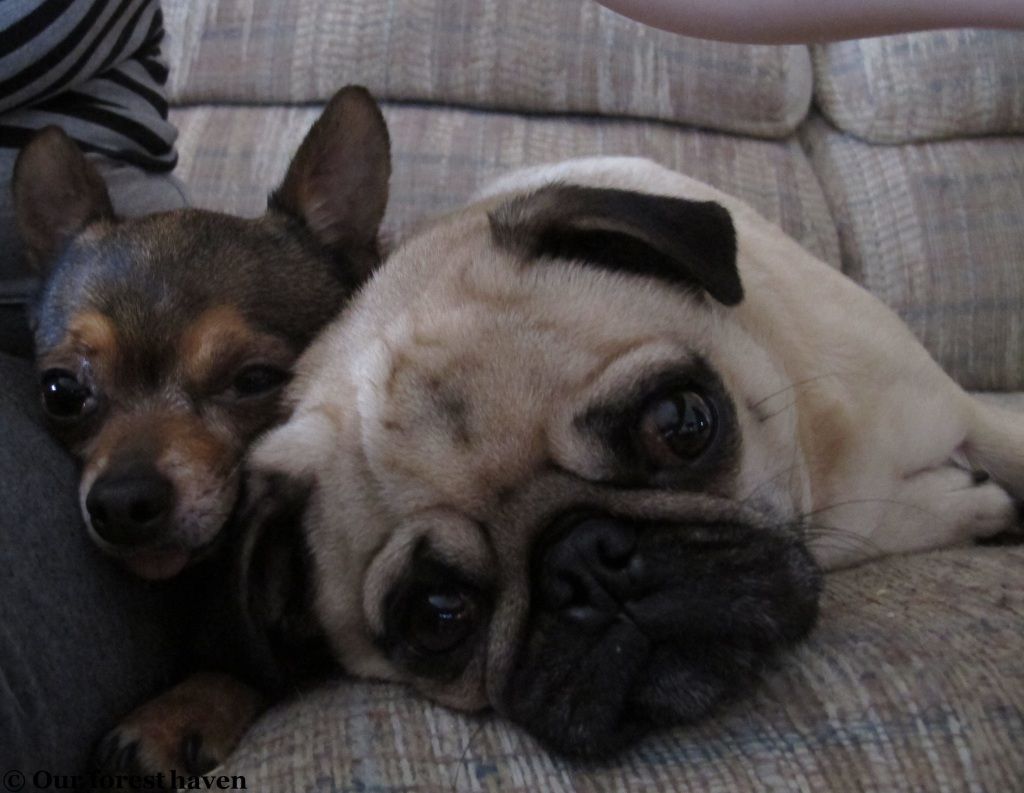 We hope everyone is safe and warm tonight.
P.S. in other news, I made a page for the blog on Facebook after about two years of contemplation on whether to do it or not. The link is on the sidebar if you want to look at it, or like it!