Over the past few days...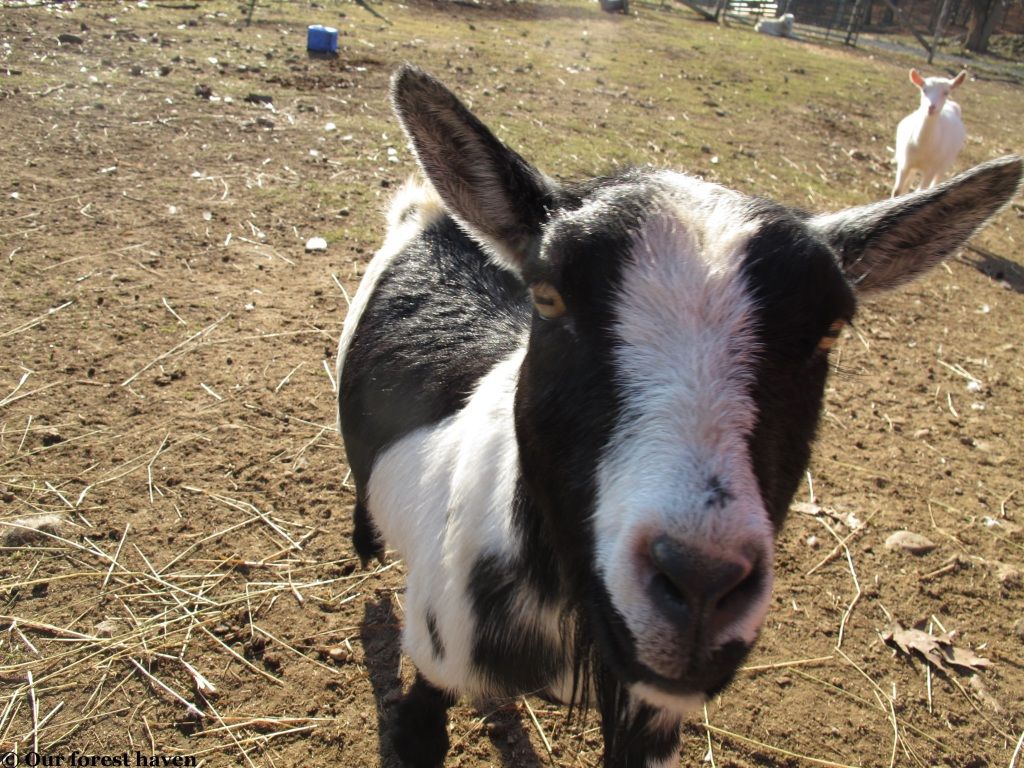 The animals have been continuing to enjoy the nice weather. Rose and Dahlia are coming along nicely. I tricked them into coming outside for the first time, which I was afraid they would hold against me... thankfully they quickly got distracted and forgot about my deception. Rose is the sweetest little girl, I just love her. Her personality is just as adorable as she is.
Dahlia is also very sweet. We had a minor issue when I tried to milk her (her kids were recently weaned) and she tried to kill me. She can't weigh much more than 40 pounds, I mean you can pick her up with like, two fingers, but when she doesn't want you doing something, she weighs about 440 pounds. If any of my dairy girls did that to me, I'd be dead. I expected as much though, she's 4 or 5 and never been milked, so I didn't expect she would just stand for me and let me do it... I did however assume I could over power her and hold her still. Apparently not. She has forgiven me, it really didn't bother her that much, but my legs and my knee have not.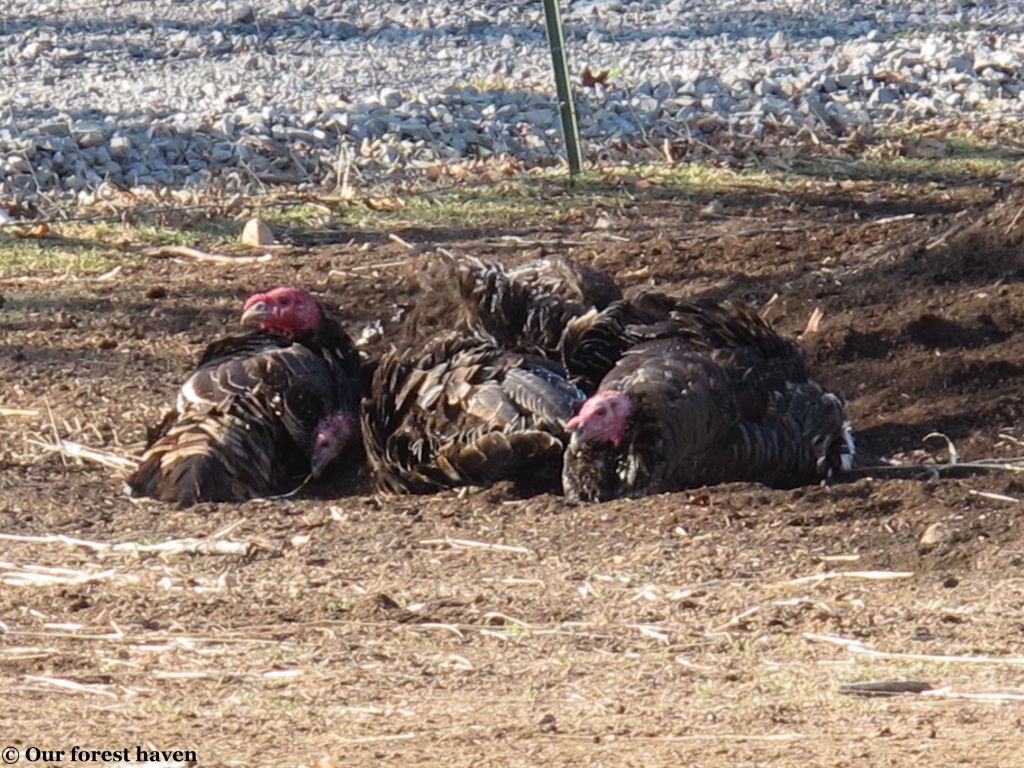 The turkeys enjoyed a communal dust bath.
Would you like to join us?
The lazy bunch enjoyed munching while lying down so as to not exert themselves.
Sammy: oh hi mom, you want to come lie next to me and have some lunch?
Bulrush and Henrietta had a practice battle, just in case they ever need to really fight some day, in the Colosseum or something.
Me: Ah Bulrush, your mouth is open.
Henrietta: Clearly, I win this battle. I've left him speechless with my flawless fighting skills.
Flavious: This is all so booooring. I hope battles in Ancient Rome were more exciting than watching Henrietta and Bulrush fight.
Bulrush: So I lost. Who cares. I've worked up an appetite I need to tend to.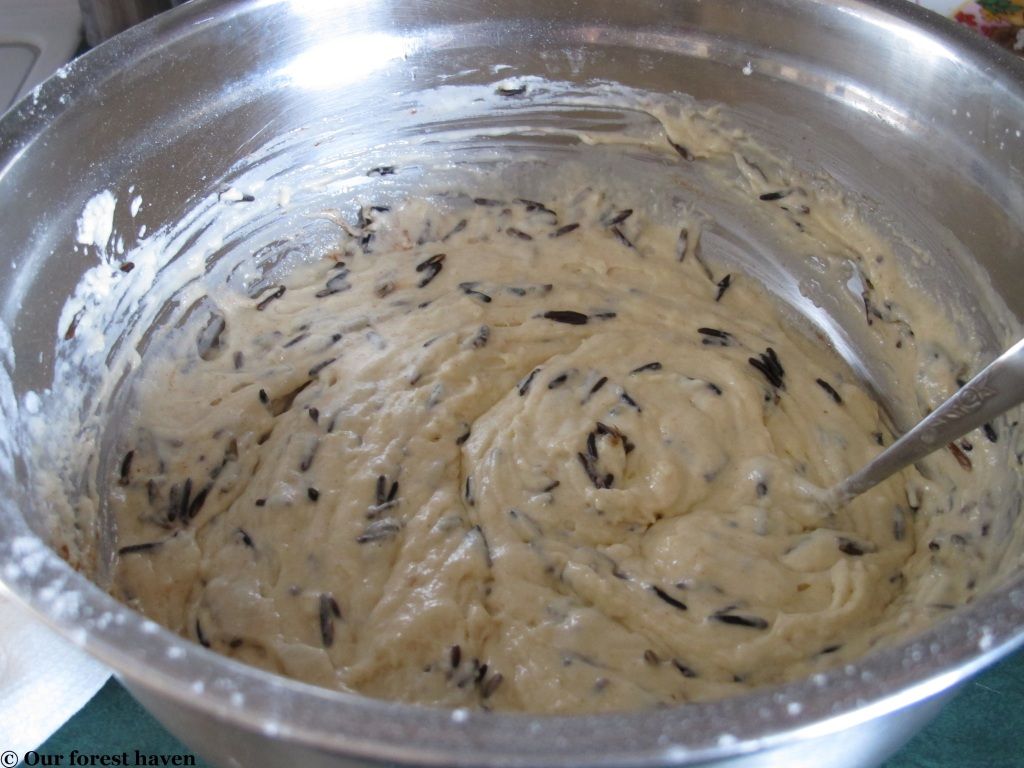 I made Pioneer Woman's wild rice pancakes. I loved them. Kevin on the other hand almost had a complete emotional breakdown when he found out I wasn't feeding him normal pancakes but rather "weird" ones. I added vanilla to mine and it made them even better - I think almond extract would put these over the top.
The new girls have finally realized the scary dinosaurs are not really that bad, and they have even come to accept the big white wolves who live here. Although they don't like it when they get too close.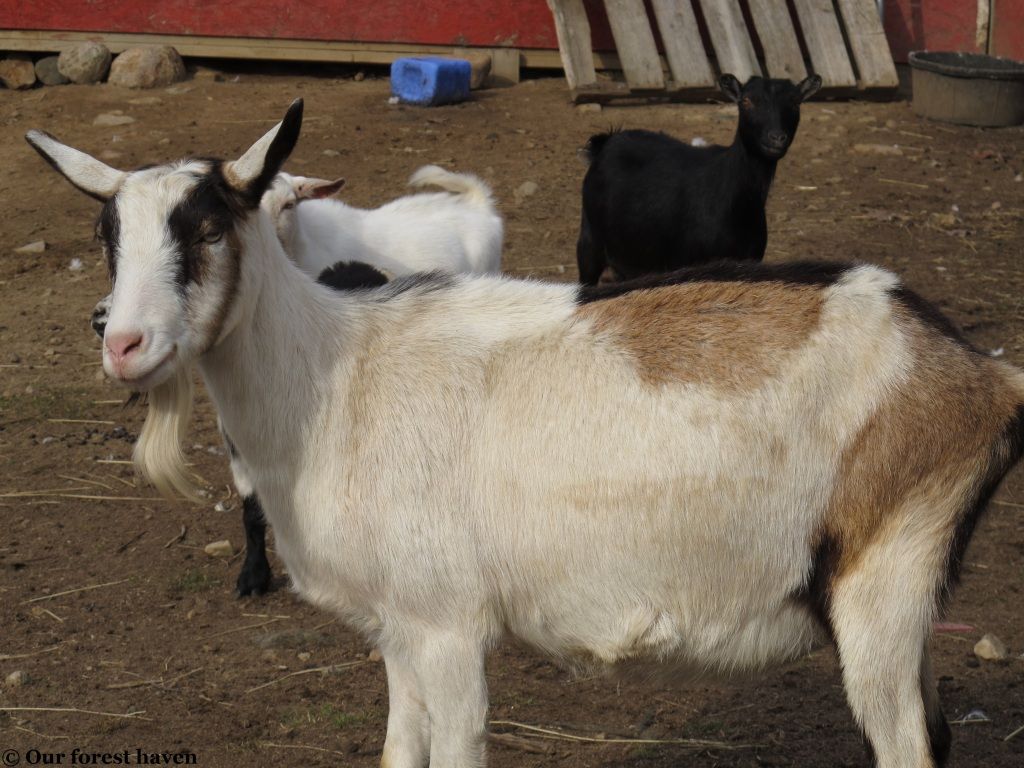 Bucket: Ya, so there are more new goats. So what? I'm still the boss... everyone knows that.
We had a wonderful Thanksgiving dinner...
Aside from the prime rib roast, gravy, potatoes, stuffed onions, and other goodies, I made sun dried tomato basil crackers... which were good, but very savory...
And pies! Honestly, who doesn't get excited about pie?
We made a list of all the dead or downed trees we need to harvest to help complete the four cords of wood we need.
We watched the sunset together at our favorite spot on the creek...
Yes I'm wearing snow boots. You are correct, there is no snow. But to my feet, which are always cold, it's 20 below.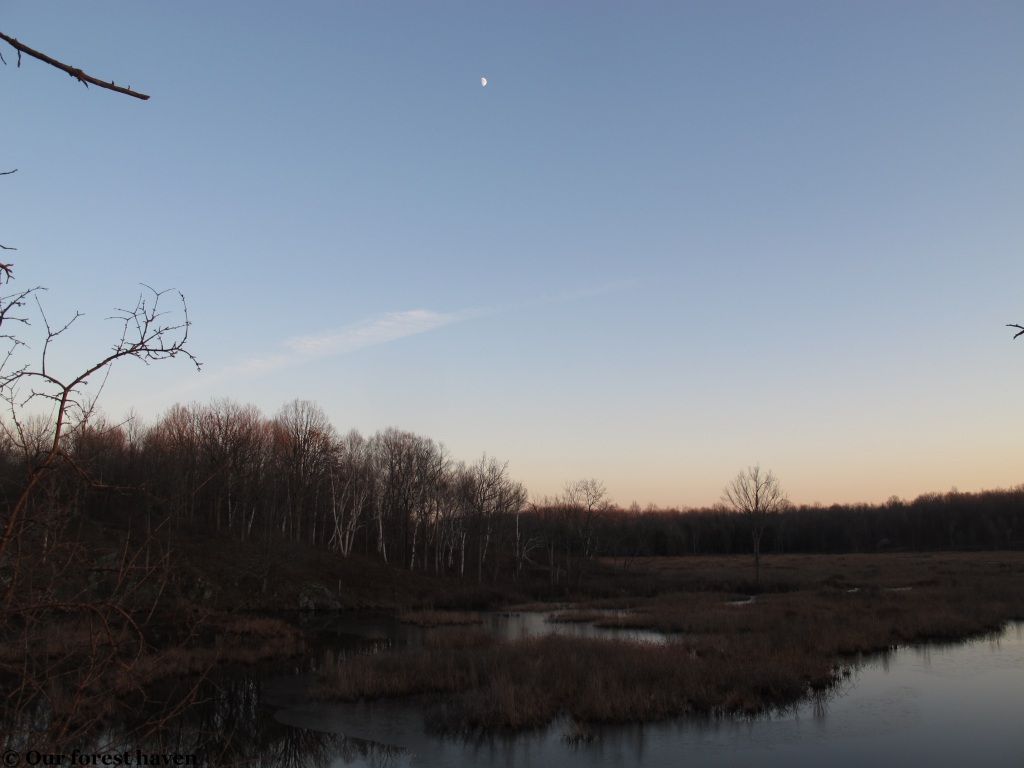 It was a beautiful sunset, and a warm, peaceful evening.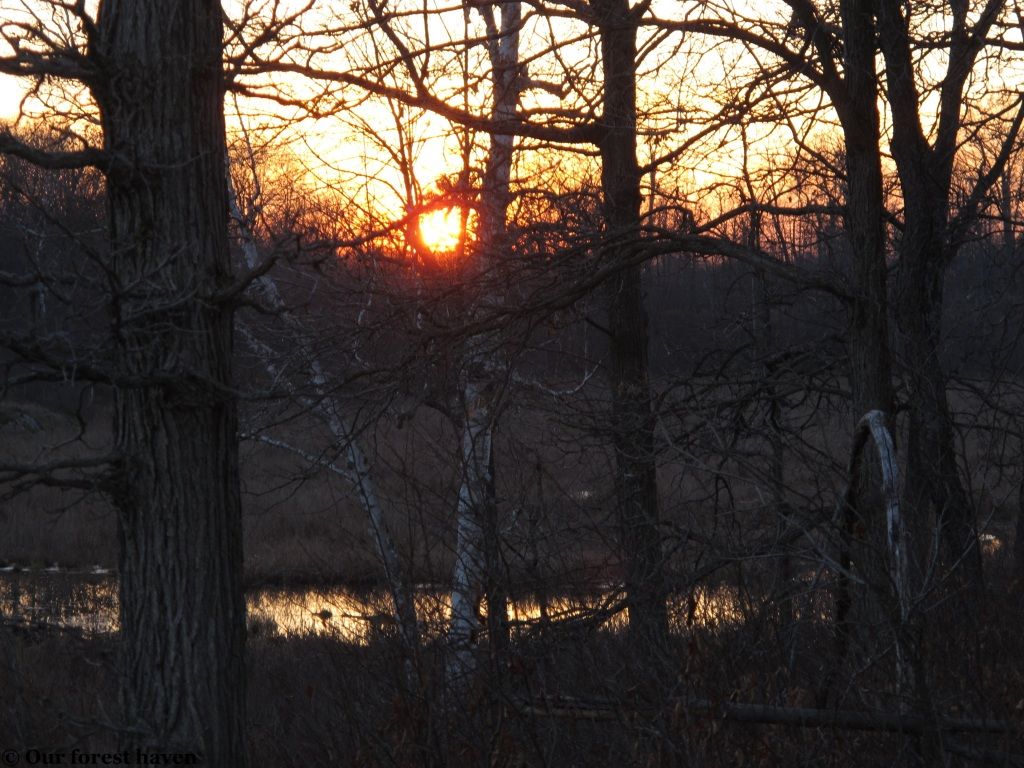 And when the sun had gone down we came home to find someone waiting for us...
Our friend Torn Ear returned, hopefully to spend his eighth winter with us. He made it through hunting season, somehow. We haven't seen him since before the season opened. His leg has completely healed from his injury and he can run.
I've been counting my blessings.
I counted them ever more when we decided to go shopping yesterday - it is not black Friday in Canada, but it is now. The stores finally realized to advertise and have sales. We couldn't get out of the city and back in the bush fast enough.
Douglas has found all of this very exhausting and decided he better take an extra long nap to recharge his batteries.