Starting to pack up
Hey remember us?
We are starting to pack things up here at our land in Tok in preparation for the 4,000 mile long journey back to our farm in Ontario. I hate to leave here right now as the weather is just perfect... I love the cool air of fall, the colors, even the snow on the mountains is beautiful.
I do look forward to going home to the animals, I miss them terribly. But I'd rather be in Alaska over Ontario anytime. If only I could bring my goats!
I am glad although it's still quite hot at home, soon fall will be arriving at the farm too and the weather will cool off. We don't enjoy the hot humid summers in Ontario with the huge amounts of ticks, and deer flies. But fall is always a welcome time of year. The bugs go down - well not the ticks, they are there pretty much year round now, but the other bugs disappear so we can work in the bush mostly in peace. I look forward to starting to haul in our winter wood supply and the other fall chores. With any luck, maybe I'll have a few apples to harvest (I'm not optimistic though, with the summer there) and hopefully we'll get the roof on our sugar shack.
But mostly I'm just looking forward to being able to give the kids a big snuggle.
here they come...
Lambie (the blind ram) and Brina (my bottle baby from this spring)
Max & Sammy Saanen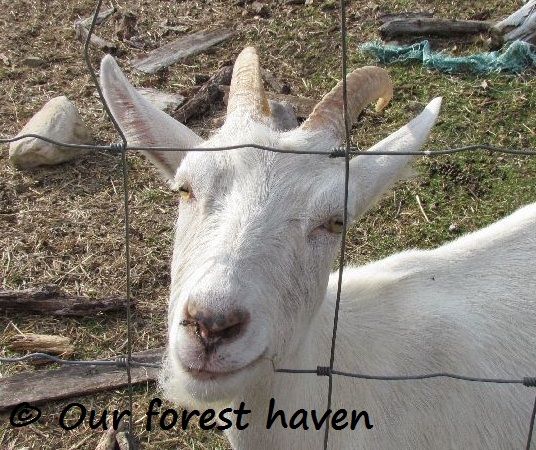 My baby, Sammy
Horace with a mouthful, as usual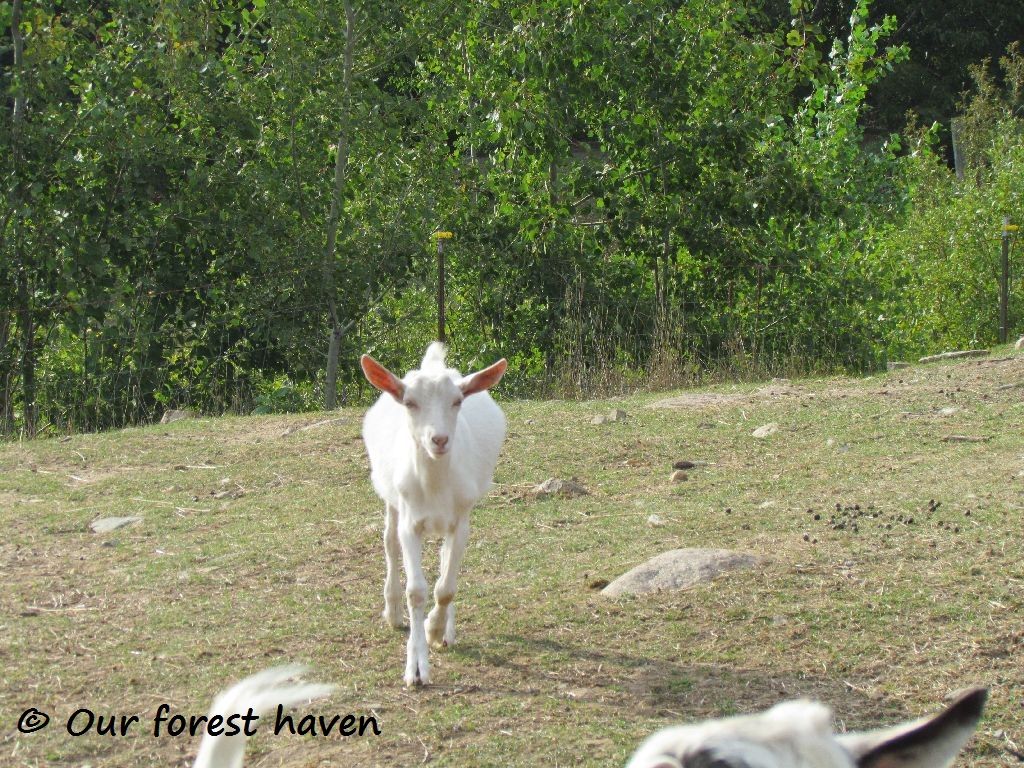 Brie
little Beatrice
Bulrush
Buckwheat
I will miss our friends here in Alaska. The happy hours, potlucks, dinner parties, and laughs.
Where we live in Ontario there is no community like there is here. Here people might gossip and talk, but deep down they all care, and would rally together to help someone in need in a heartbeat. It's easy to feel like you are part of something here. Maybe it's the isolation, or the cold that brings people together... but it's also the kind of people that are drawn to this kind of place to live. I feel a connection with them for it and I will miss it until we return again.
For now we head back to our forest haven, to the bush, to our animal family....
Apparently I have a cow with a serious attitude problem to attend to, one who hasn't been worked with on lead all summer and has been giving Jim a run for his money. That of course would be the three toed Queen Isabella Moo.
We've got a herd of cows breaking through our fences onto our property, causing lots of trouble. That will be fun to deal with.
And then there is the herd of goats who will be getting hormonal and in need of hoof trimmings!
For now back to packing this 5th wheel up so everything is safe for the journey home. We are hauling the 5th wheel out with us, it's fate is yet undecided so it's coming back to the farm for now.
It's been quite a summer. One we'll never forget.