Strawberry Spinach Jelly
Yes, that's right. Strawberry spinach... also known as Strawberry blite (
here it is on Wikipedia
). Commonly it's used for dye, and the tender green leaves are eaten in salads. They taste a lot like spinach, hence the nick name, strawberry spinach. The clusters that grow are bright red and look like beautiful berries, but of course, they are not. They are full of teeny black seeds, like poppy seeds... and they taste like... well, not much. People do eat them in salads but I think that's more for color than for taste.
I happened to read that you can make jelly out of the "berries" so I had to give it a try. I couldn't find a recipe anywhere for it, nor anyone in Tok that had ever made jelly out of it, so I improvised.
I knew of a spot down our road where there were several clusters of it, instead of just one or two, so I took a stroll down there this afternoon.
It's quite pretty really.
On the way, I found three Raven feathers, hopefully a good omen and not a bad one.
I picked as much of the clusters as I could manage. Since I opened my big mouth in my last post and said the mosquitoes were down - they decided to make up for that today.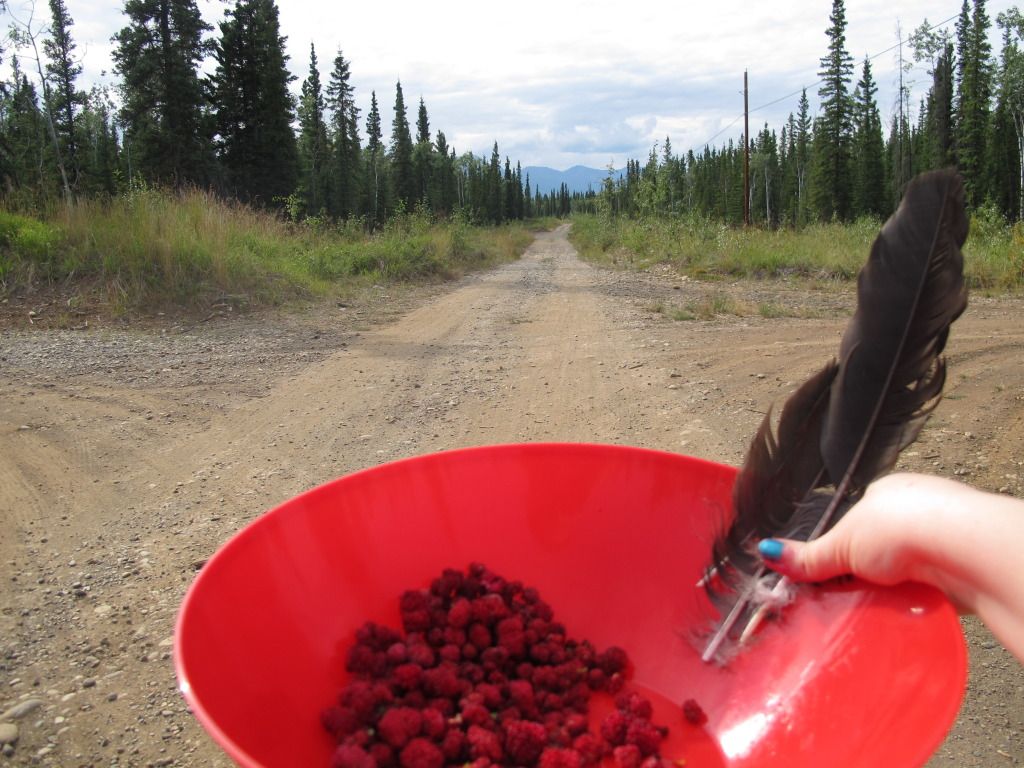 walking home
one of our friends
Once at home, I rinsed the clusters as well as I could....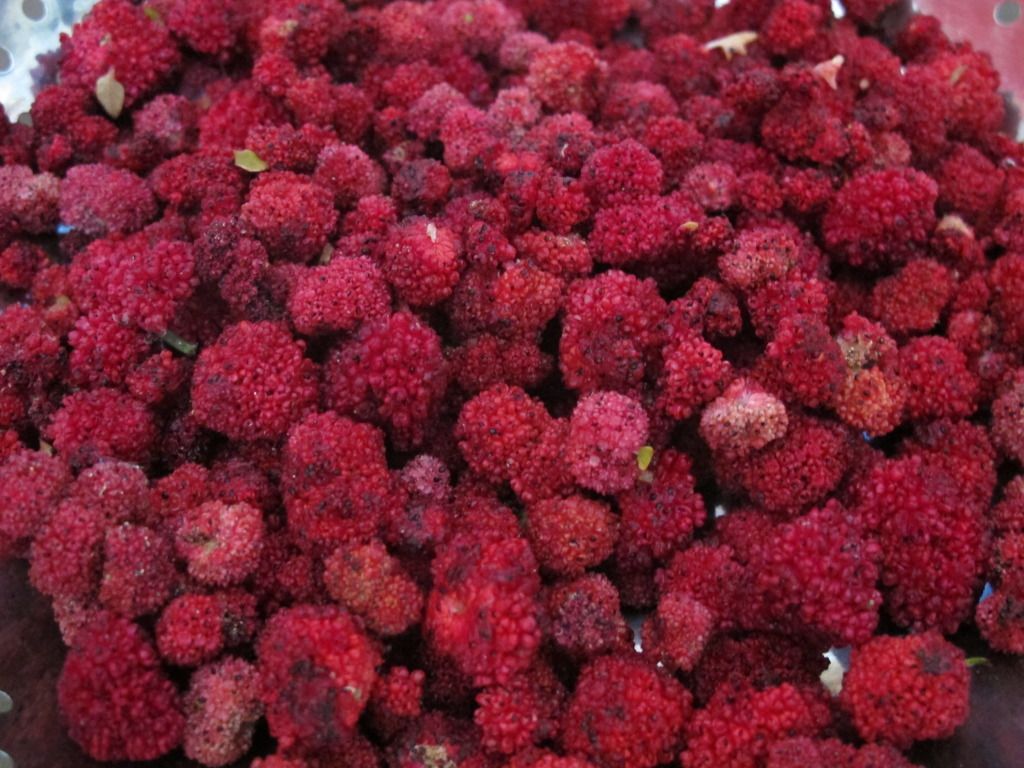 and picked out all the leaves. Then I placed them in a pot with 2 1/2 cups of water, and the juice of a half a lemon. I boiled it for about 10 minutes. While it was boiling it smelled a lot like beets cooking.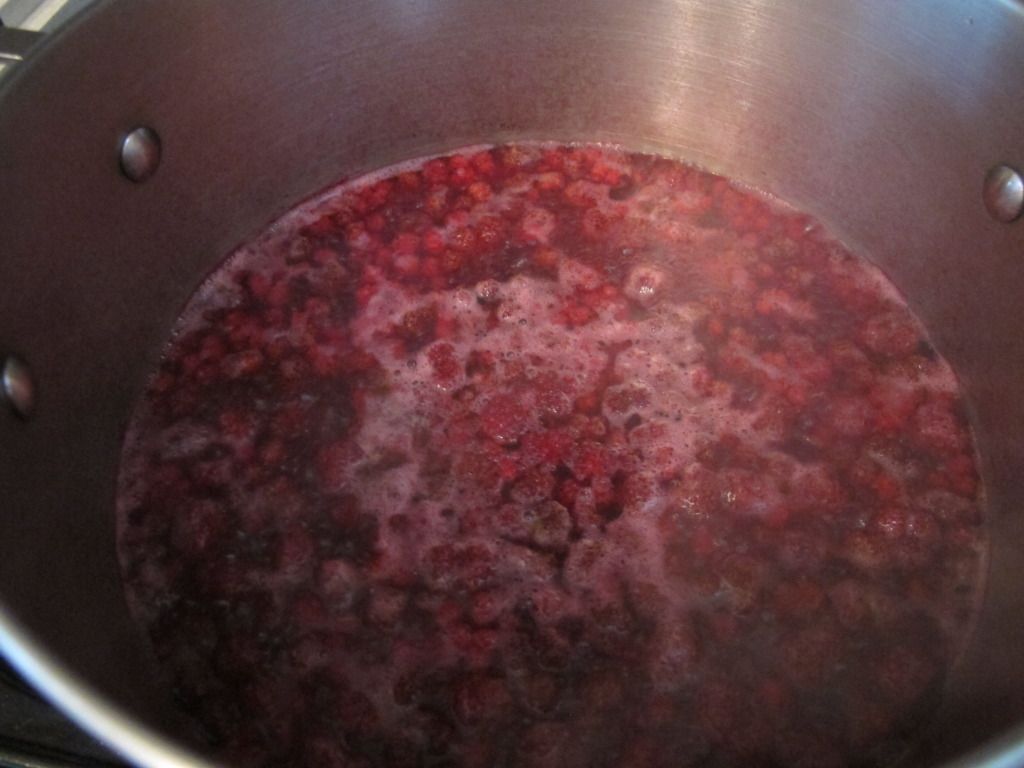 Then I pulled them off the heat and strained them the best I could... it's impossible to get all those teeny tiny, itsy bitsy seeds out of there.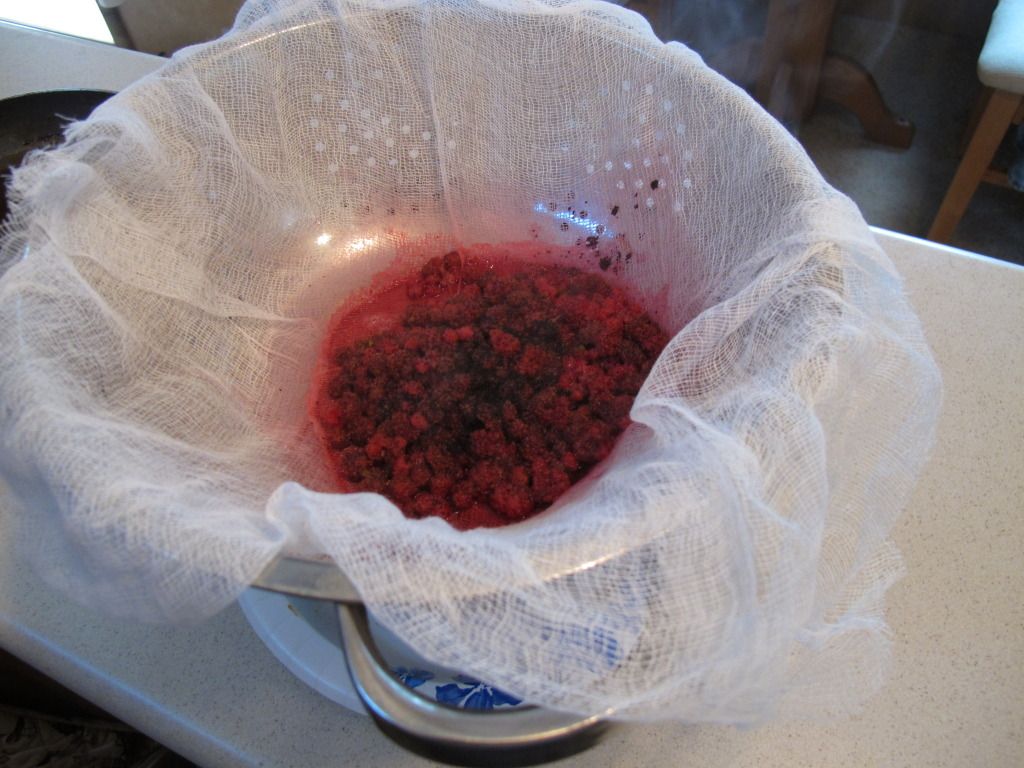 I then returned it to the heat and boiled it with one box of pectin and 3 cups of sugar. I managed to get a few jars full. The dark red color is pretty.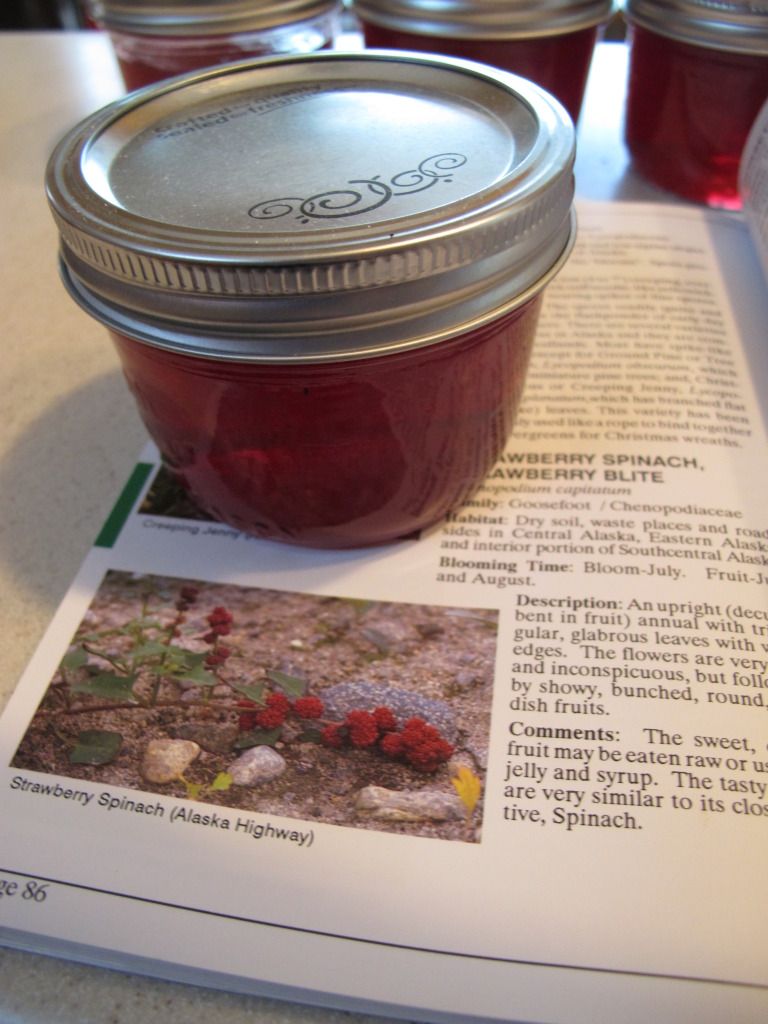 See it says jelly and syrup right in the book!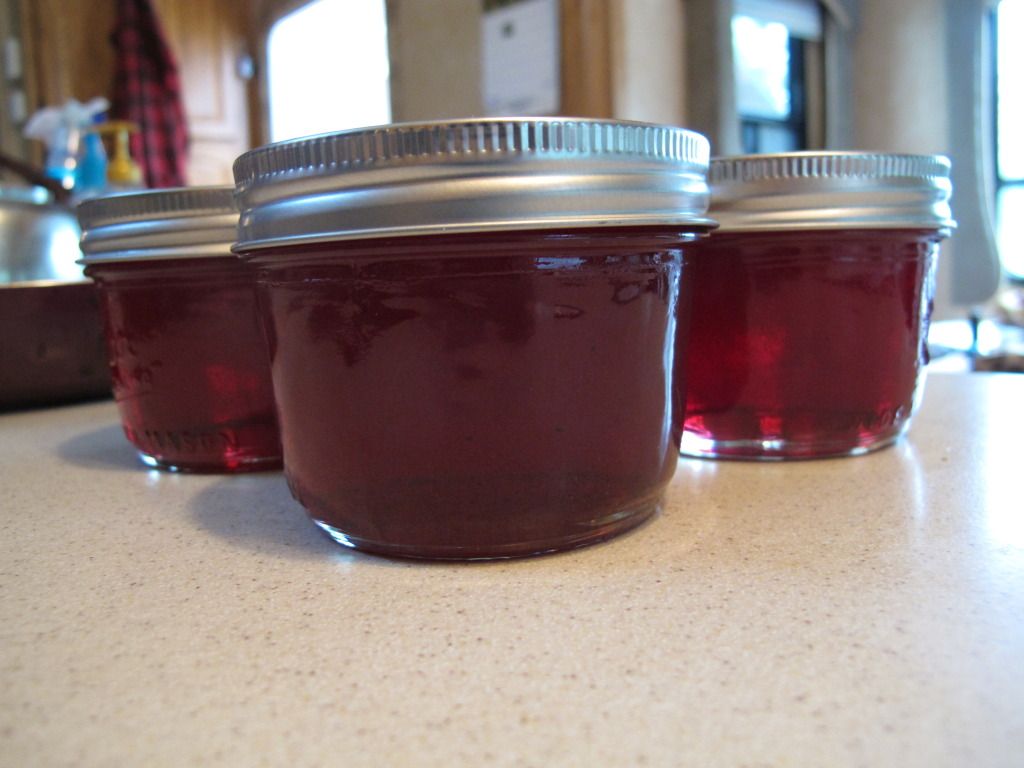 So... how does it taste? Well... different. Different isn't necessarily good, or bad. It's got a very unique flavor - it reminds me of beets, but it's also sweet. I'm not sure it's something I'd smear on toast in the morning, but I've got a few ideas for using it in baking already. I think it would be perfect filling for cookies.


Today started off kinda rough... we were up early because we had guys coming out to cut a section of the sewer out inside the storage compartment of the fifth wheel... the thing has been nothing but trouble all summer. We thought we had it fixed when they were here the last time, but apparently not.

The good news is, it's sure fixed now!

We had been planning on going to the fireweed festival tonight, a party at Dick Schulze's (an Alaskan Representative) house, but we were just too tired to leave home. So we are staying in, watching John Wayne movies and pinning... I avoided Pinterest for so long, I couldn't find a use for it. But today, I found out it's actually quite a lot of fun. So I've been pinning recipes and Pugs in between my other chores.

Next on my preserving list... cranberry and rose hip jelly.