Cool breezes, runny noses, and Greek burgers
I have rejoined the world of the living! It's good to be back.
It was pretty dicey there for a while. Yuck. The whole town has been going around spreading flu germs to each other. We've considered making t-shirts that say "we survived the summer flu of 2012." Everyone has it, had it, or is going to get it any day now whether they think they will or not. For any of you planning trips to Alaska in the future, please keep in mind that in Tok, we share everything. And I mean,
everything.
Kevin went into Fairbanks on Monday and managed to get the truck fixed on Tuesday. Two more fuel injectors were bad and had to be replaced. Thank heavens it's still under warranty. Hopefully it makes it home in one piece and gives us a break, because this trip all we've done is take this truck to Ford to get fixed. I'm starting to feel too at home in random Ford dealerships.
The weather has been beautiful here. It's cool in the evenings, but warm during the day. The evenings are feeling more and more like a fall evening would feel at home in say, late September, early October. Last night I was able to go for a short walk at about 9 PM and the cool air was blowing, the aspens were quaking... it felt great. I love when the weather is just right and you can walk in one of your favorite places and you feel like you are in a completely different world - like a dream. I've had many moments like that on the farm, in fall and especially in winter, but this was the first time in Tok I felt like nothing else existed for a few moments but the road in front of me and the wind blowing through the trees.
Look at how delicious these cranberries are starting to look....
These are Timberberries, edible, but apparently not very tasty...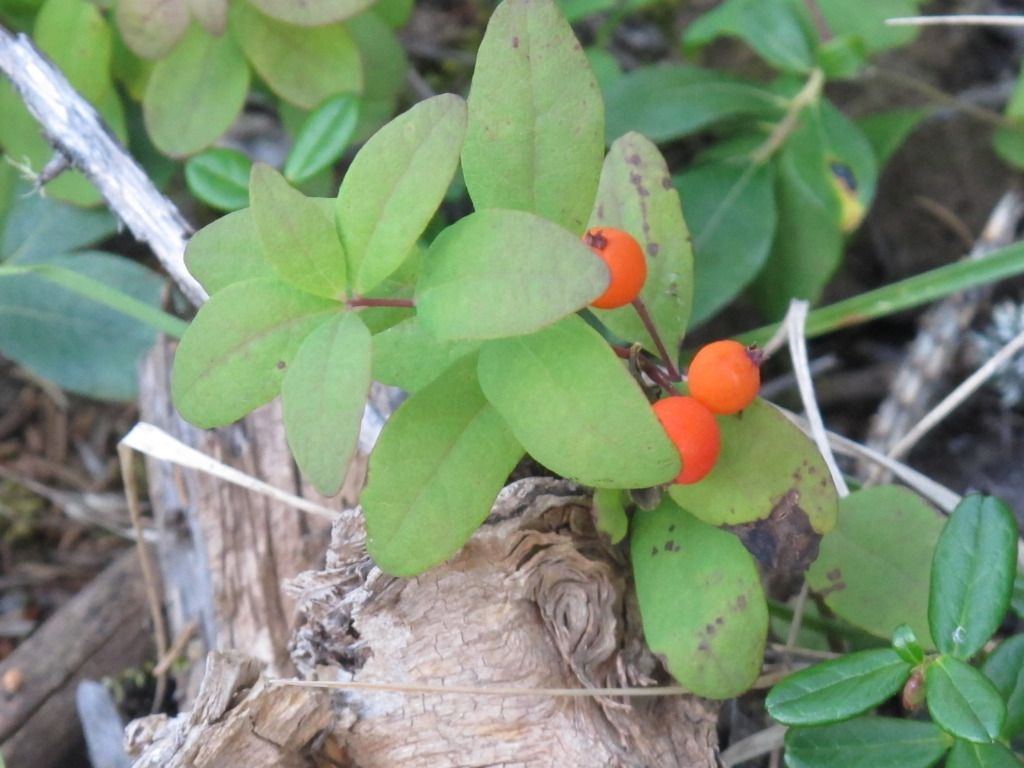 and we've got lots of Northern Yarrow, which makes excellent tea once dried...
I'm pretty proud of my Romaine... it struggled for a long time but is finally growing really well... I look forward to eating it as long as we don't get any early frosts...
The dogs are happy to get outside, walking, and doing things again after so many down days.
I know, Douglas can't keep that tongue in....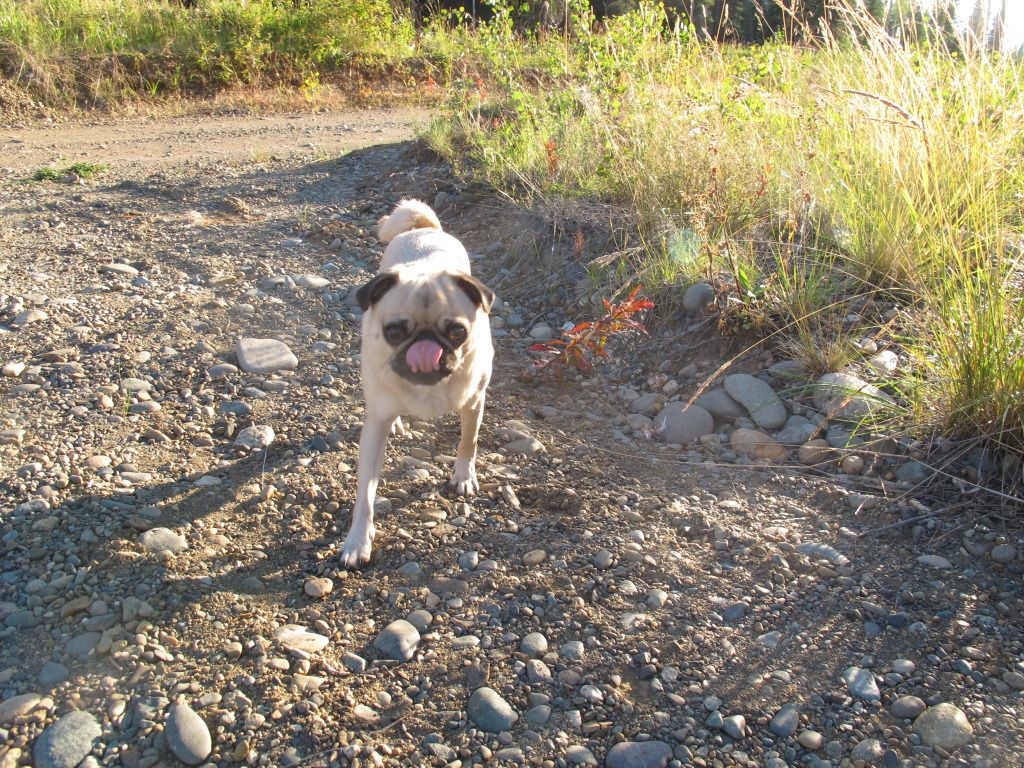 Although I can't say the lazy bums had a problem with so many days of rest while we were dealing with the flu...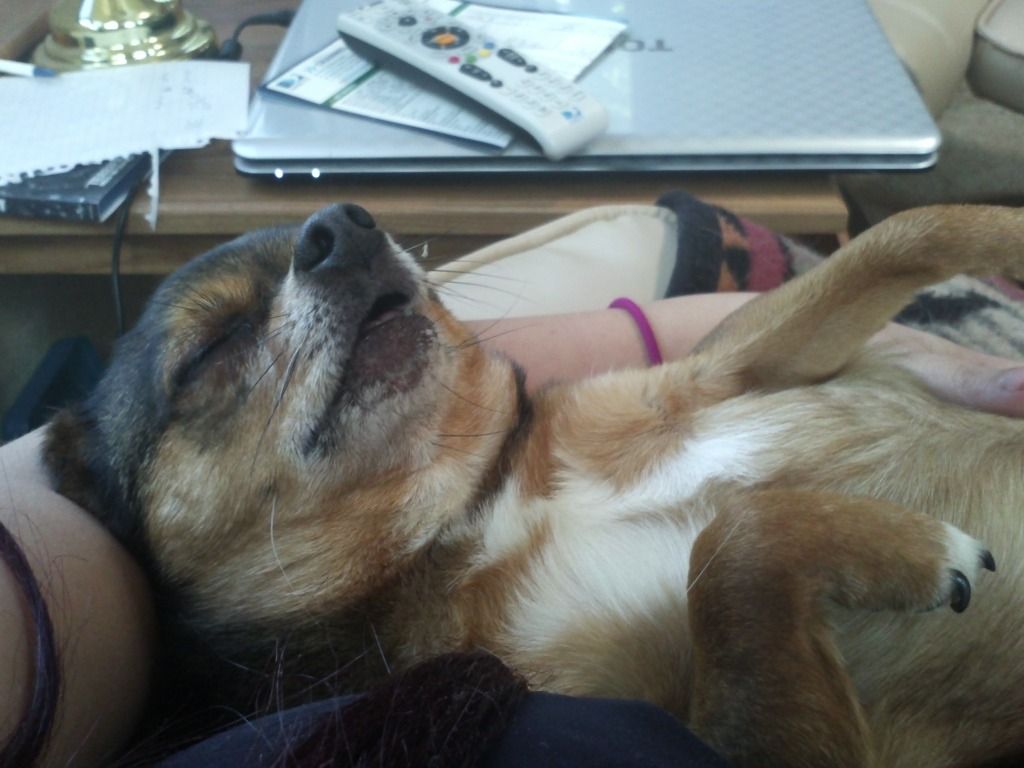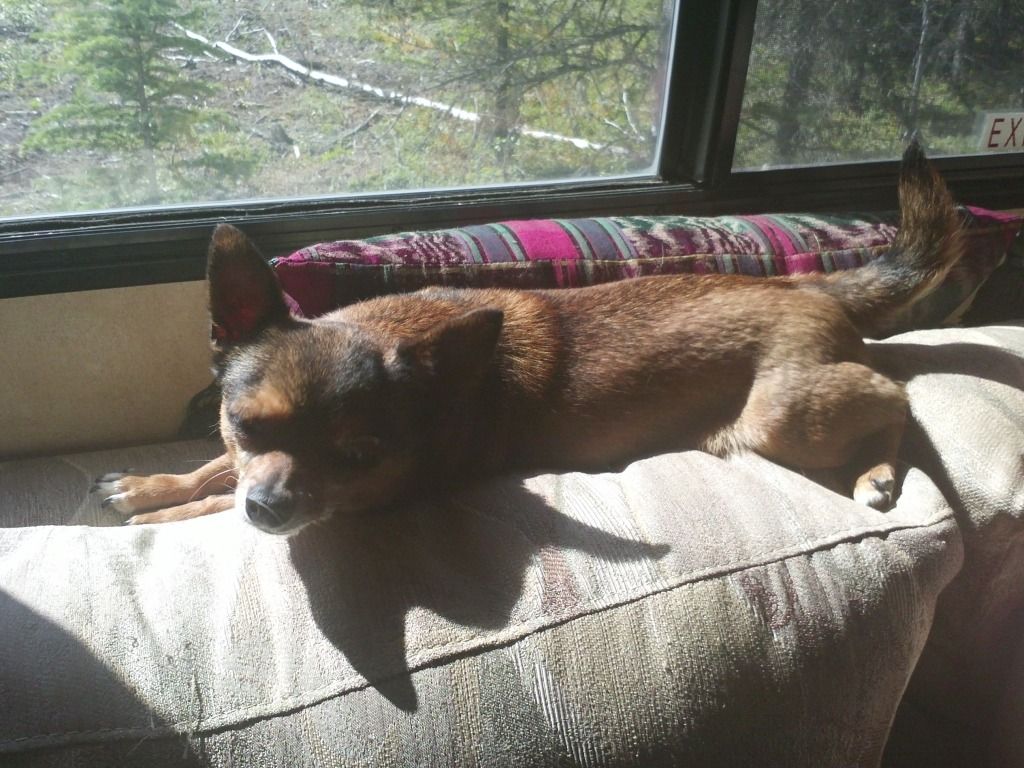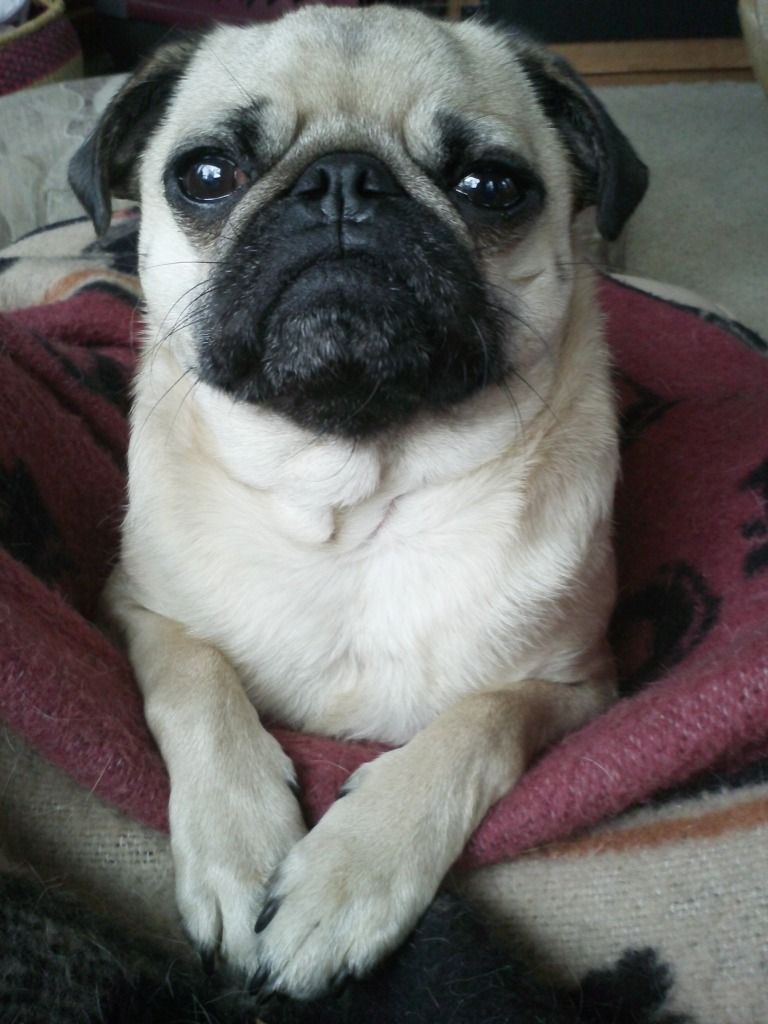 It's a difficult life, a dogs life...
This afternoon we hauled more water out to our camp and filled up. It was an absolutely beautiful afternoon, sunny, cool, clear...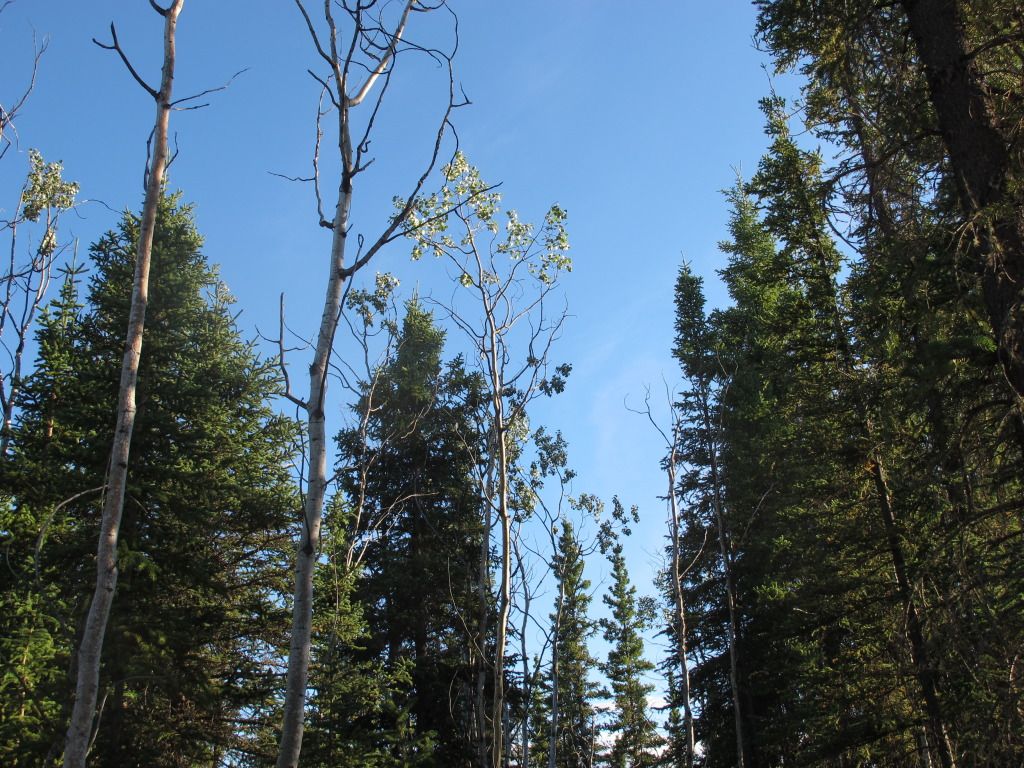 So I cooked up some Greek style pork pitas and goat cheese potato salad for dinner, and we ate outside and enjoyed the weather, and the fact there were no mosquitoes outside at all. It was like a fairytale... no mosquitoes... how is that possible?
These Greek style pork pita burgers are delicious, and so easy to toss together. You'll love em. The recipe called for turkey and they'd be awesome with turkey, but try and find ground turkey in Tok Alaska. I managed ground pork and that's only because I have a secret frozen stash from Fairbanks - and even then try and find ground pork in Fairbanks! We special ordered some at Fort Wainwright.
Greek style pork pita burgers
adapted from:
heatherlikesfood.com
For the patties:
1 lb ground pork
1 tsp dried oregano
2 tsp ground cumin
1 tsp salt
1 tsp pepper
1 tsp paprika
1 tsp garlic powder
1/4 cup flat leaf parsley, chopped
1 egg
1/4 cup panko bread crumbs
Mix the pork mixture together (it will be wet) and put it in the fridge for a bit so it's easier to handle.
Meanwhile, try not to cry when you look down and see the absolute desperation on the face of the dog starring up at you...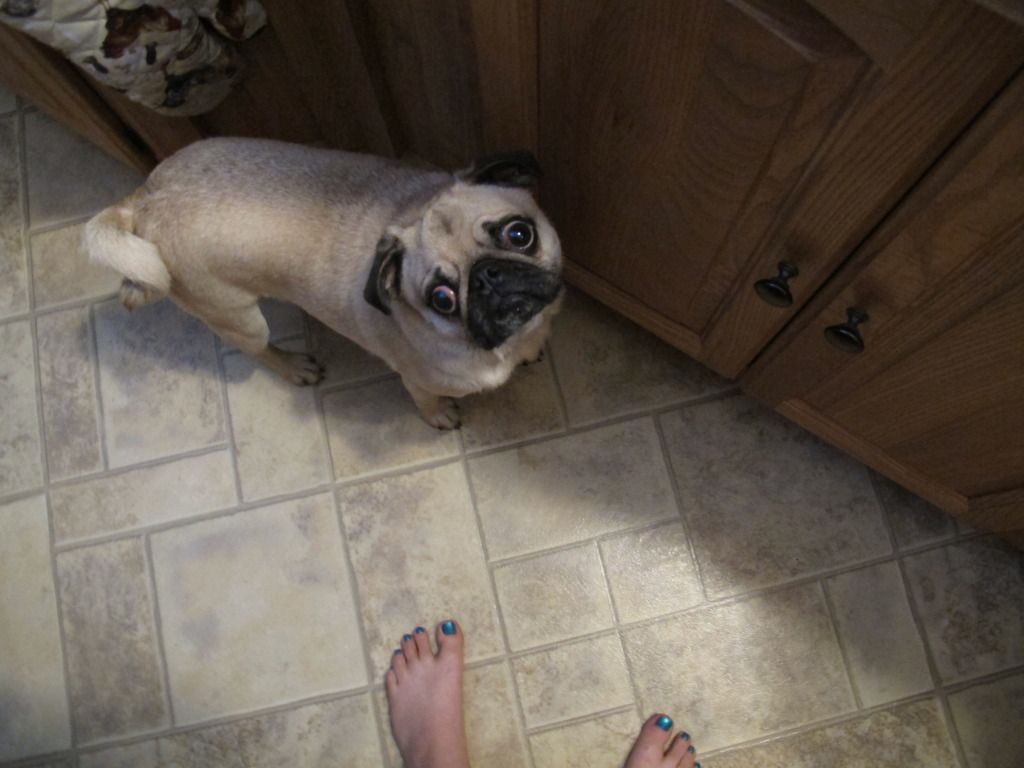 Mix together a diced cucumber, a diced tomato, about 1/2 of a diced red onion, and a handful of diced kalamata olives. Drizzle in a little extra virgin olive oil, and squeeze in the juice of 1/2 a lemon. Season with salt and pepper to taste and set aside.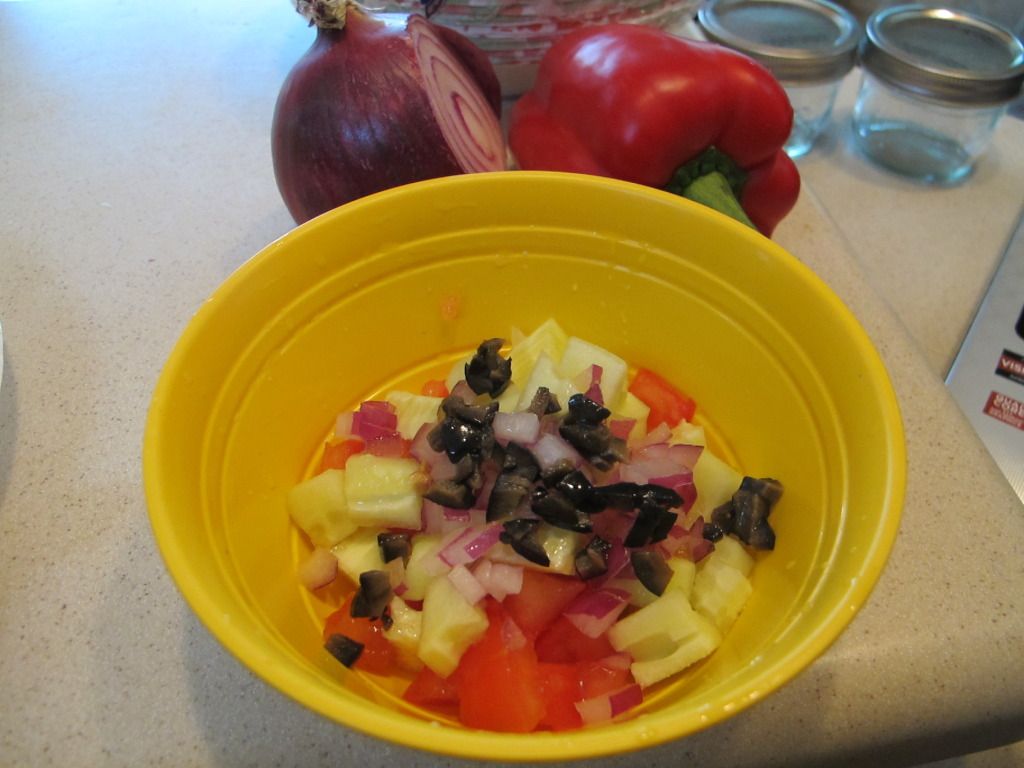 Once you are done with that, pull your pork out of the fridge and shape into small patties. Heat a skillet with a little olive oil in it, and fry the patties a few minutes on each side until done. Remove them from the pan and drain them on a paper towel.
In a bowl, mix together a cup of plain Greek yogurt, 1/2 cup of crumbled feta cheese, the juice of 1/2 a lemon, 1/2 tsp oregano, and salt and pepper to taste.
To assemble your burgers, cut your pita bread in half, and open the pocket. Spread on some of the yogurt/feta mixture, then place 1 patty in each pocket and then top with some lettuce and as much of the veggie mixture as you'd like.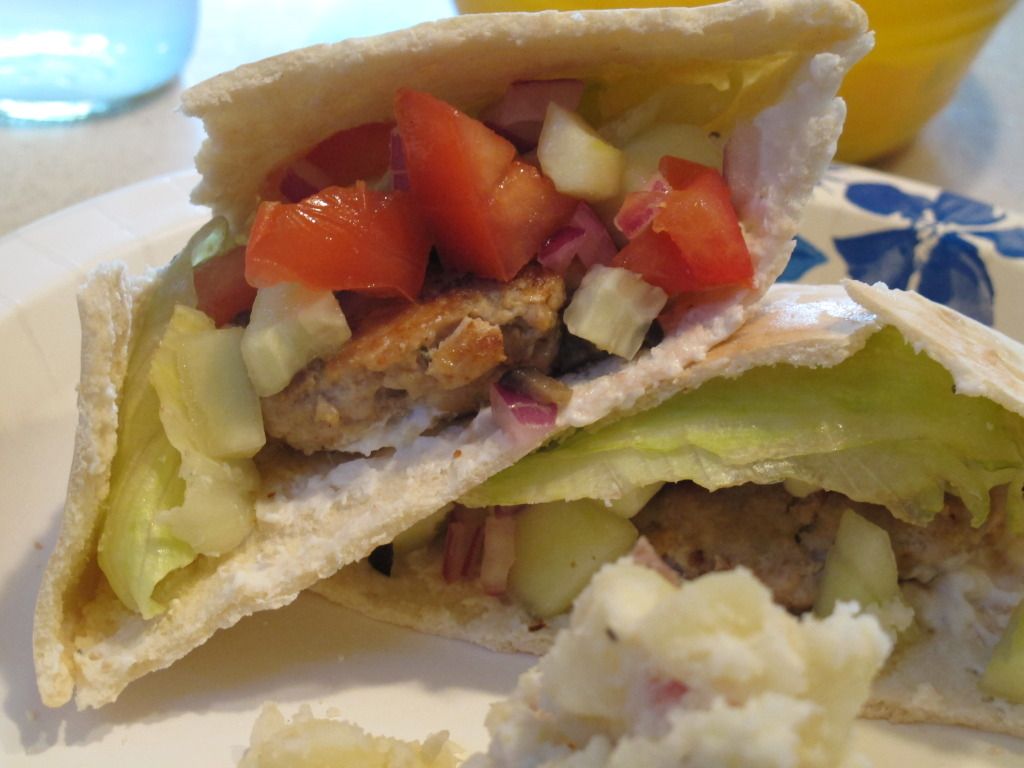 Then eat it. It's extra good with goat cheese feta. Ohhh.... that makes me think... I bet it would be really good with sheep's milk feta...
It's sooo good.
Wait, are you almost done? What about mine???
I am enjoying the beautiful weather early August has offered us and looking forward to the rest of the month in Tok. The traveling traffic is slowing down, most of the travelers coming through Tok now are on the way out. Less campers on their way in.
I am looking forward to kissing this girl on the nose again though....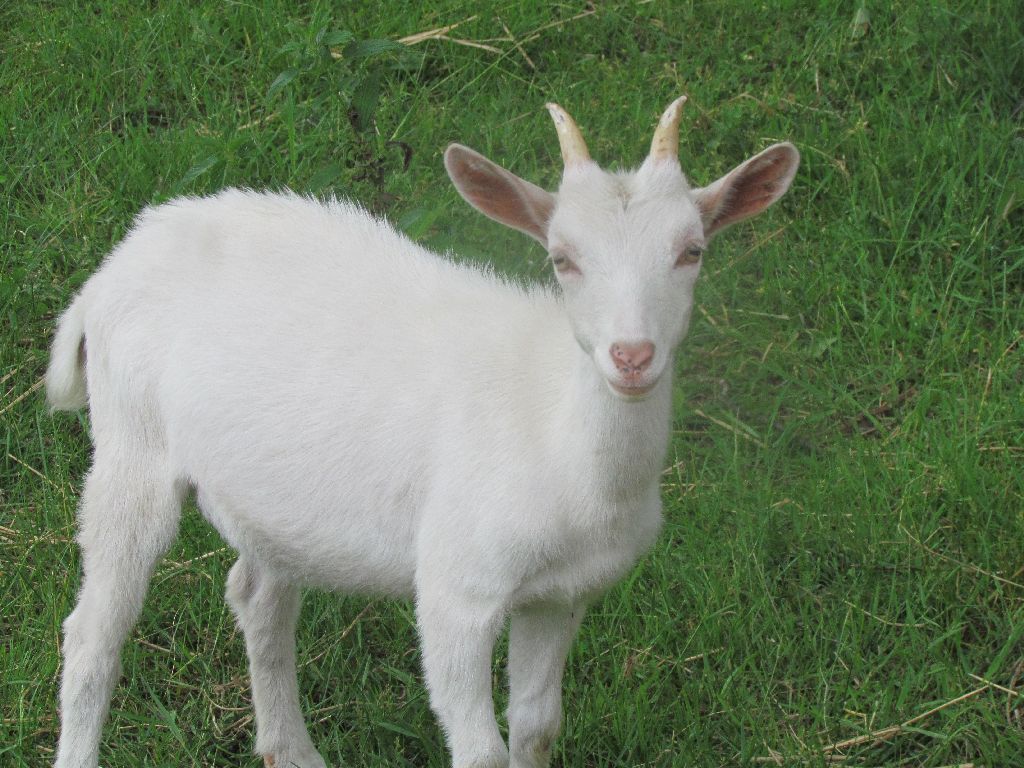 Who is that? Yes it's my baby!
Brina Brina.
.. my bottle baby from this spring. Look how big she has gotten!
They grow up too fast. No question about it.