Saturday

Izzie came outside for the first time since her limping started. She did really well, walked quite a bit and stood most of the day. I think everyone was happy to see her outside. She is getting spoiled being in the barn, you'd think most animals would want to go outside, but Izzie wants to stay in. Today she came out of her pen and was walking around the barn, I reached for her halter to bring her outside and she "ran" off in the other direction. Ran! I told her if she can run off she can walk outside for a little bit.
I want to thank everyone for all their comments and especially their good wishes for Izzie, I think they are working!
Yesterday we went out in the morning to pick up some logs Kevin had cut earlier this week. We went to the ridge across our pond from the house.
Looking across at the house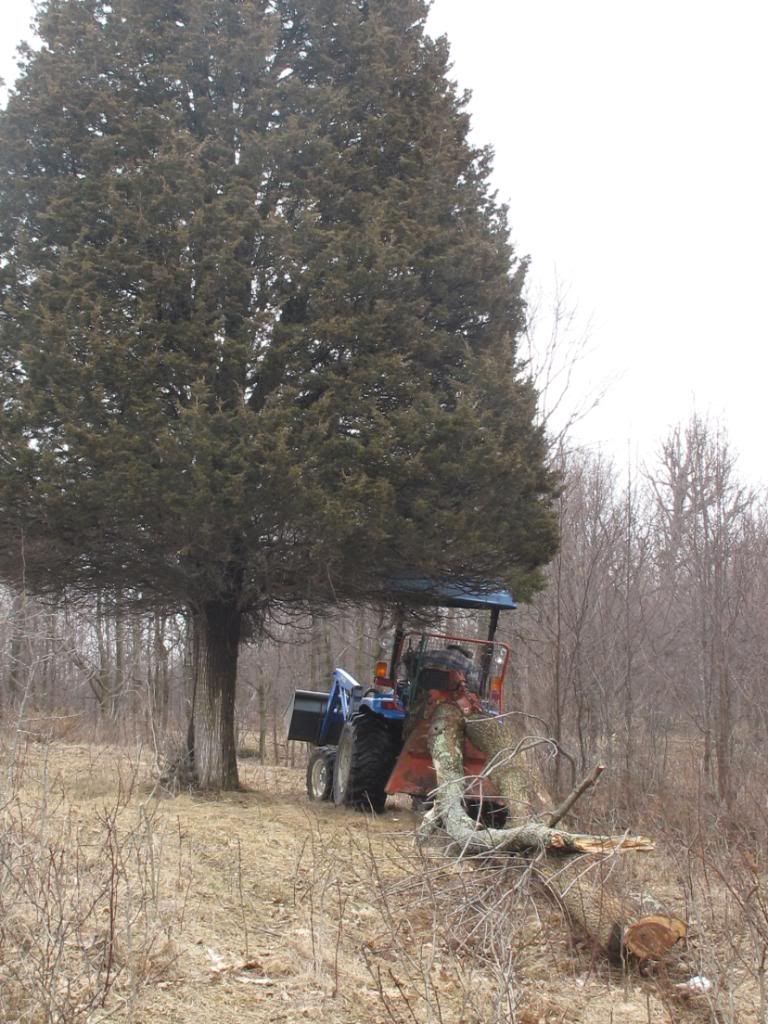 hauling the logs out
found where a Partridge had been eaten recently
On the way home I noticed the sap buckets were full again.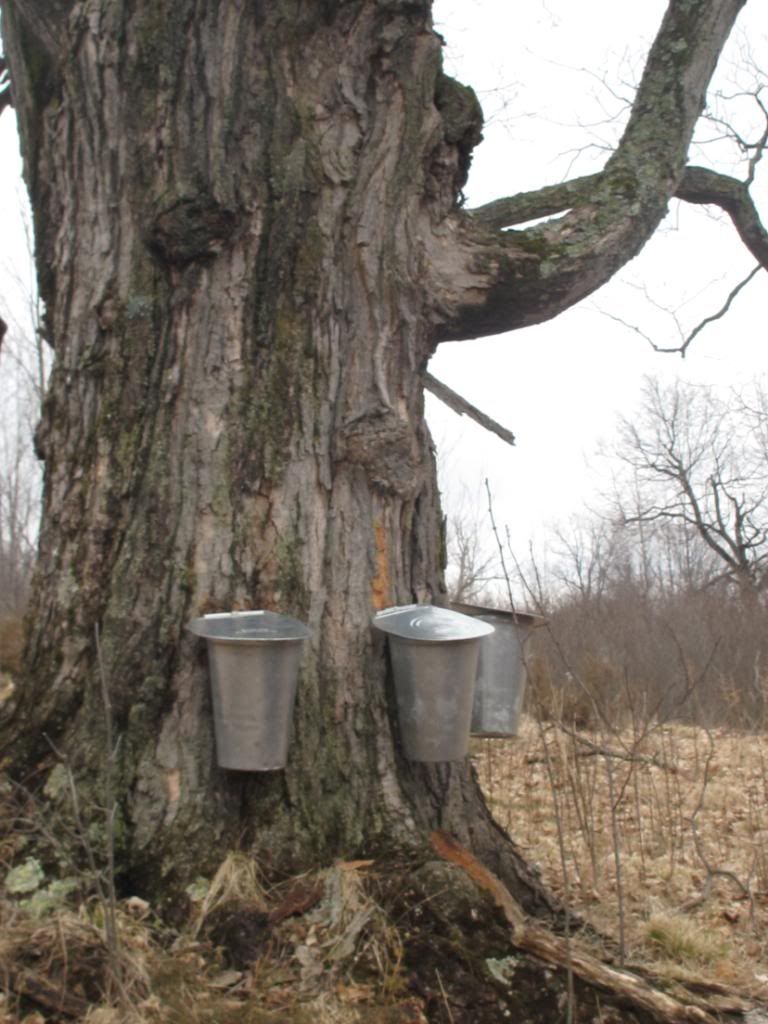 Tonight Kevin started working on finishing our almost syrup. I say tonight because we had to run to town today to buy a new propane heat source to use for the burning. Our little camp stove which we used last time was just not cutting it. And while bringing it in the house to do on the stove is an option, and we have before, maple syrup flashes very quickly and then you have sticky, hot, syrup over everything. Also as it evaporates further, the steam gets into everything in your house and makes it sticky. So it makes a bit of a mess. It's a lot easier to do outside. So we bought a turkey fryer.
Trying to set it up
Douglas has been having fun running around the porch...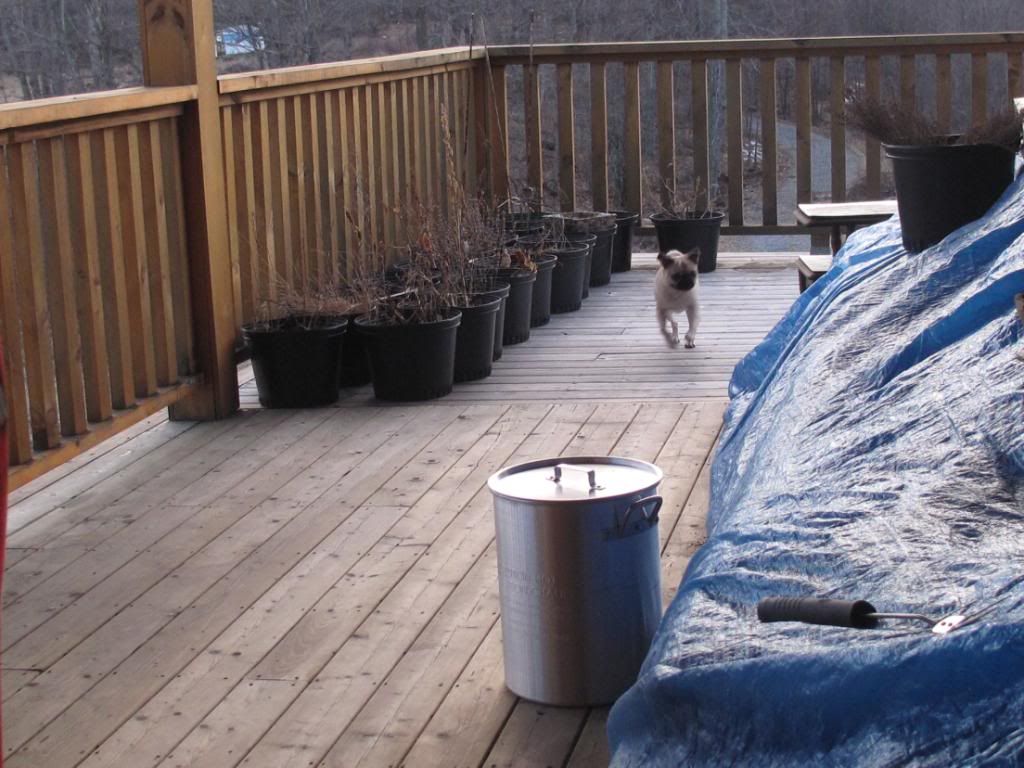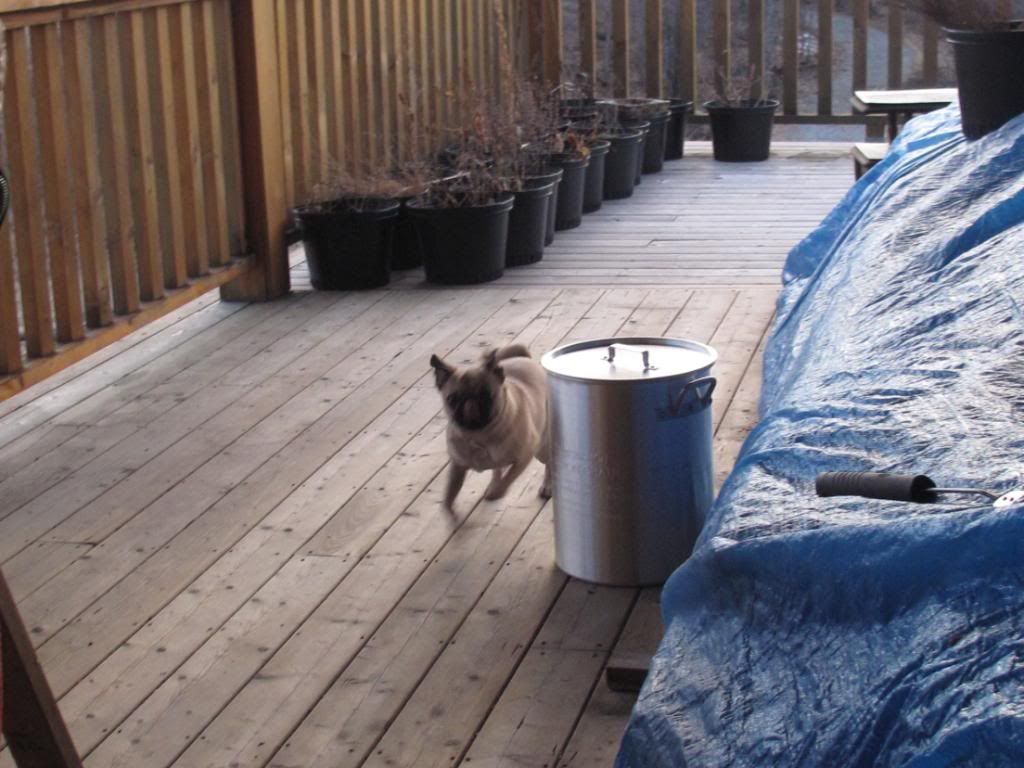 Meanwhile Norman got caught doing something naughty inside...
Who me?
It was actually a nice evening despite the cold wind.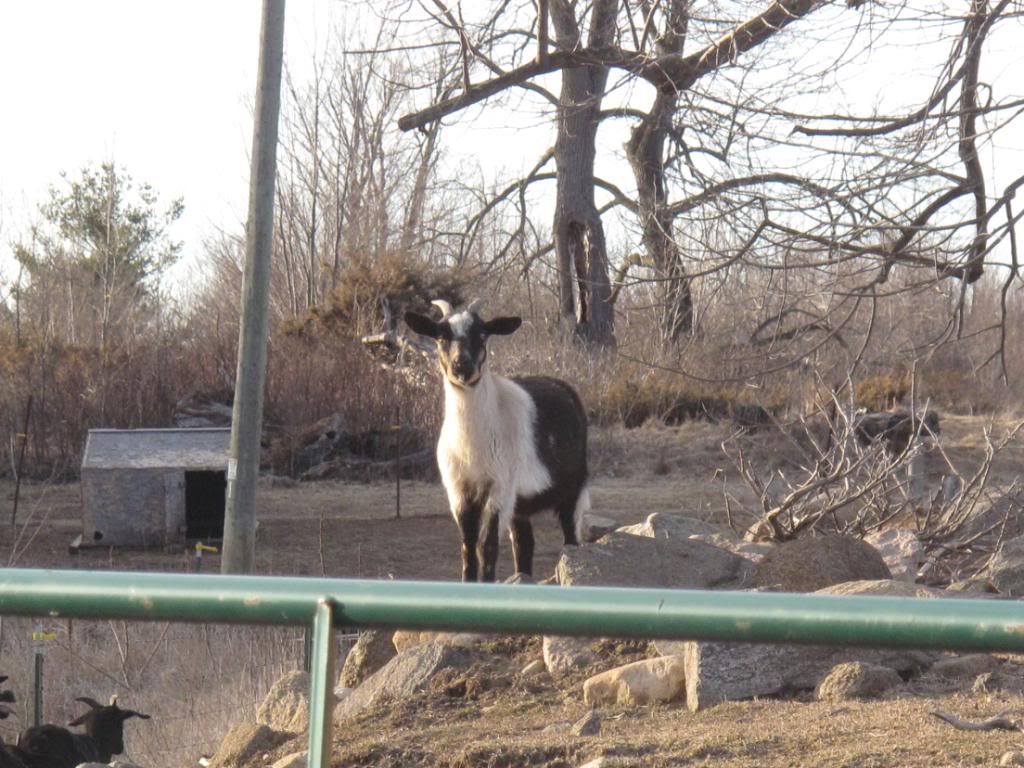 Baby
Deer Norman in the yard
More deer milling about, they were curious about the work being done on the porch
While we were in town today I was able to buy some more rags.
Yes, rags.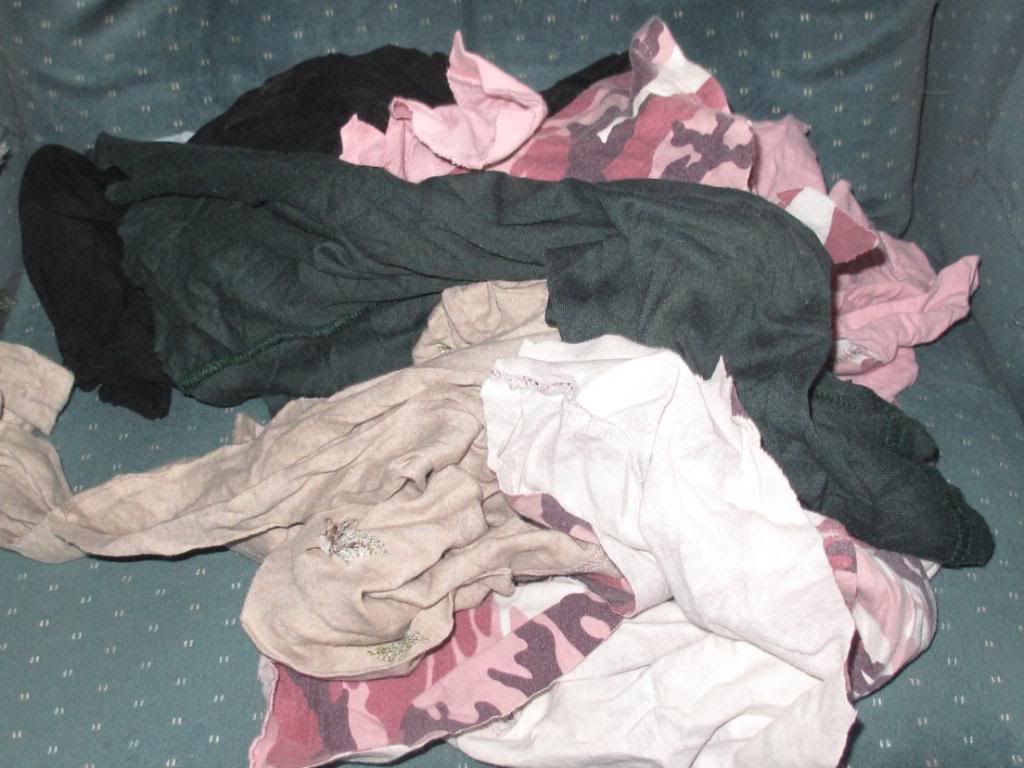 Why you ask did I buy a big bag of rags? For cleaning? Nope. For the Prairie dogs. They love making nests with clothes and blankets, but they pee all over them. It gets to be a bit much washing. So we figured out many years ago a big bag of rags goes a long way, they use them as long as they are good and then we replace them with new ones.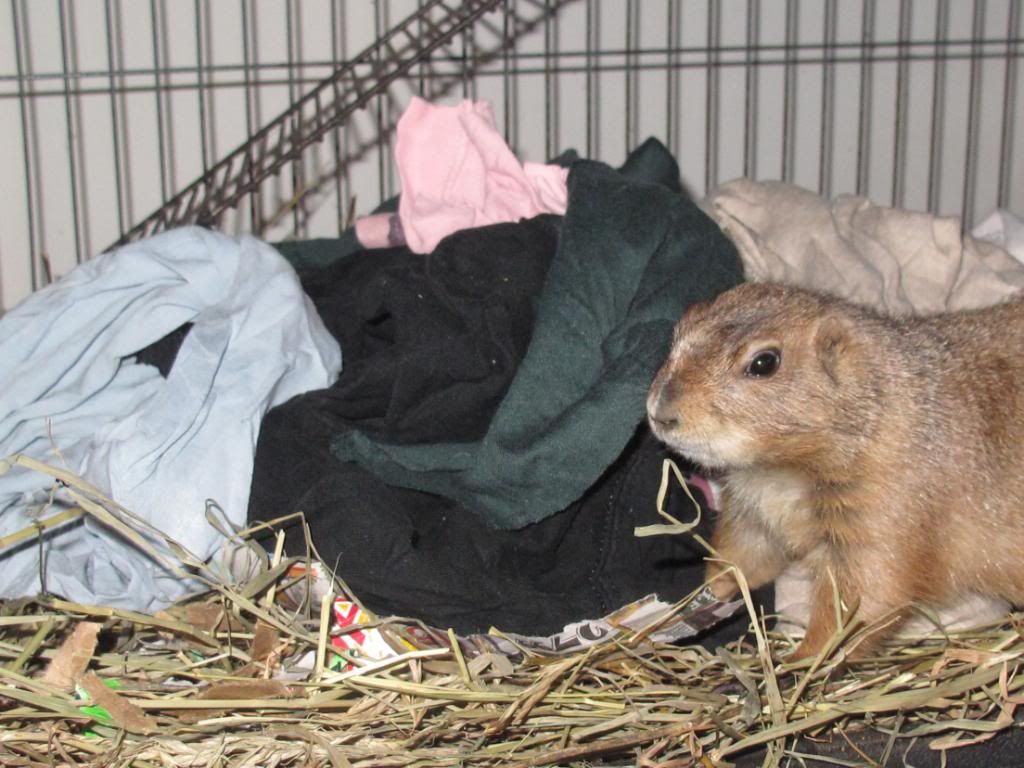 They use hay and shredded paper in their nests as well, but love the rags the most.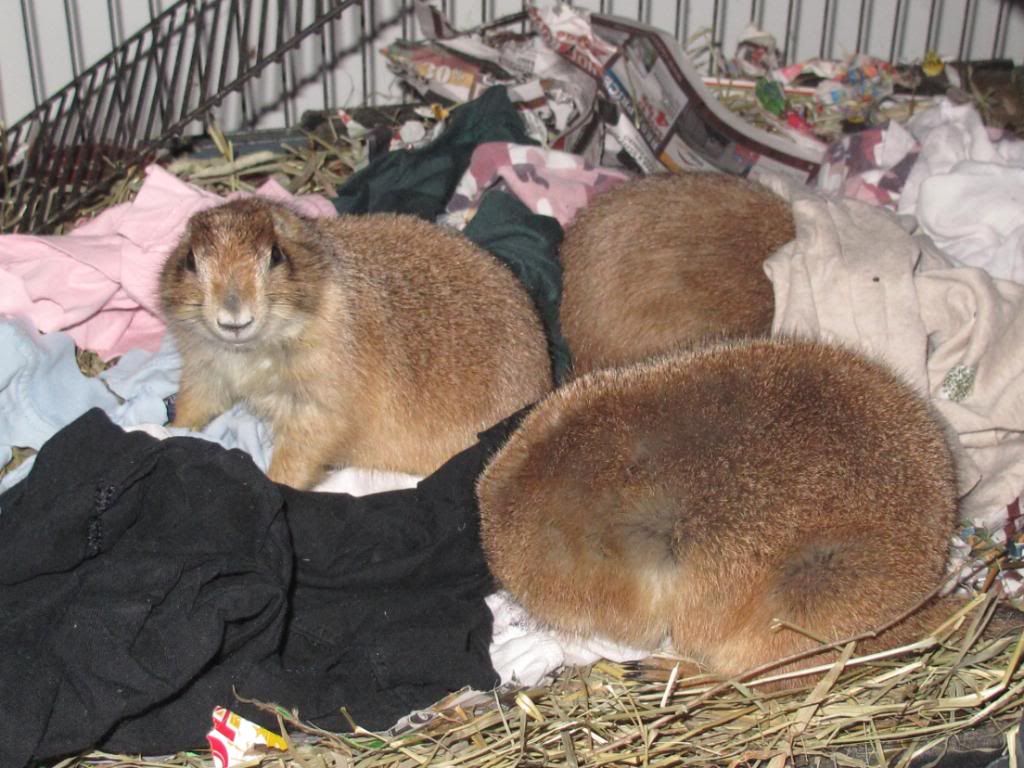 They are all tucked away in bed now. Kevin has got the fryer all set up and the syrup is boiling away in the pot. Hopefully we'll get some finished off tonight and then continue work tomorrow. There was no shortage of sap this year, it's been a great run. I've been sampling the syrup all the way (it's a hard job, but someone has to do it) and it's great. As soon as it's done, it's maple syrup pie time!