My first attempt at cheese making...
And it WORKED! I'm in love with cheese making already. I can see the beginning of a beautiful friendship forming. I've got to be honest, I told myself repeatedly, "this probably won't work the first round." But with patience, it all turned out, so far.
After many late nights reading magazines, books, and articles, on cheese making, and imagining myself making all this delicious cheese, I finally got my hands into trying it. Of course I started with simple recipes because I don't have many cheese making supplies on hand yet, to help with the other cheeses. I cannot wait to make mozzarella, cream cheese, yogourt!
First I started to make a simple smooth goats cheese. It took a little longer for the curds to separate than the recipe told me so I got worried. But I left it alone for about 2 hours and it worked.
After draining it, I needed to hang it up to drain further. I wasn't sure how to do that, so I improvised and used the microwave door to hold it up!
Here is the finished cheese:
I also made Ricotta cheese. It's so good, and it's quite simple to make. My mind is racing with ideas for dinner. I think it's going to be homemade pizza with goats cheese, artichokes, and, mushrooms tonight.
Heating the milk, yogourt, and vinegar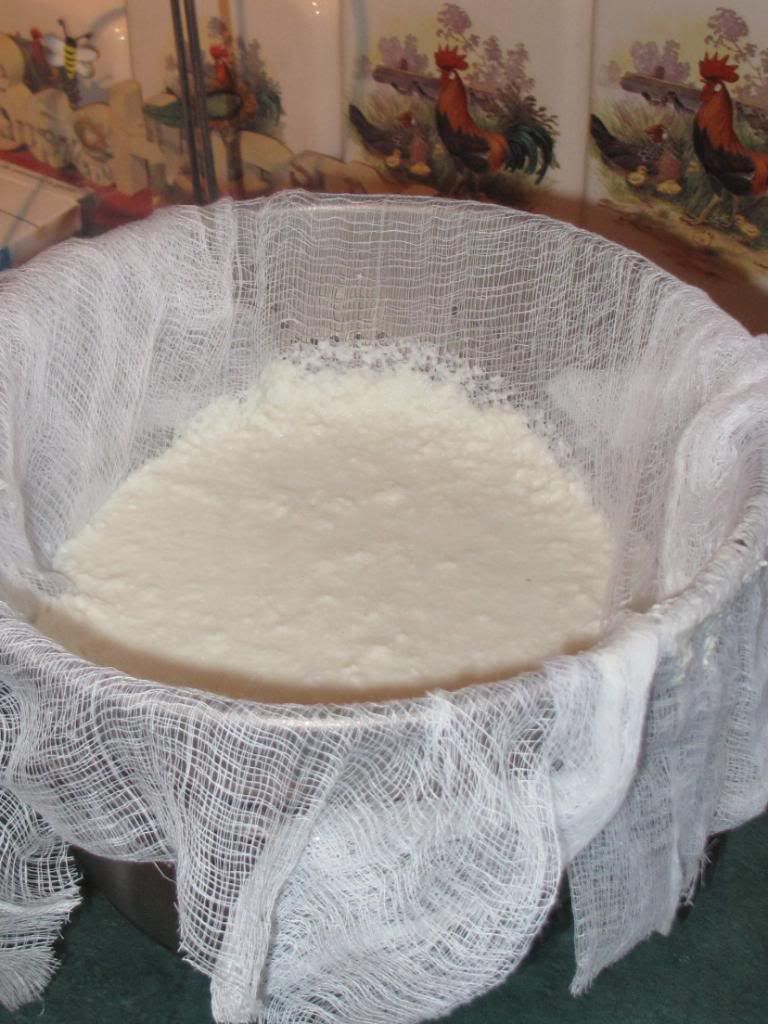 Draining the curds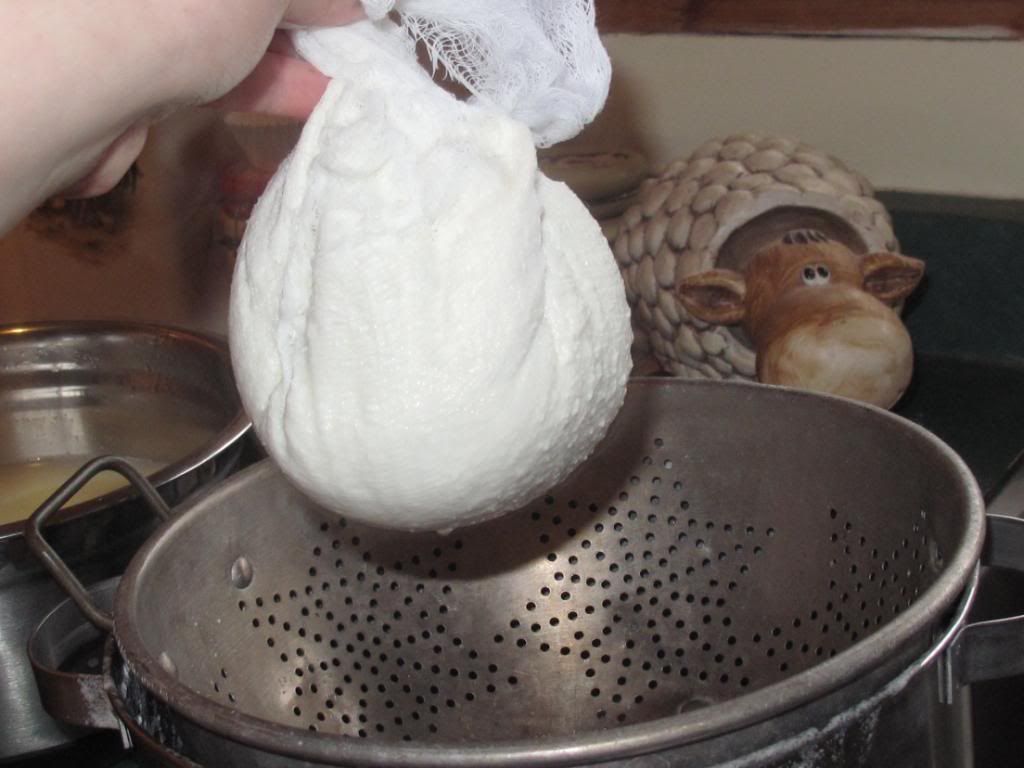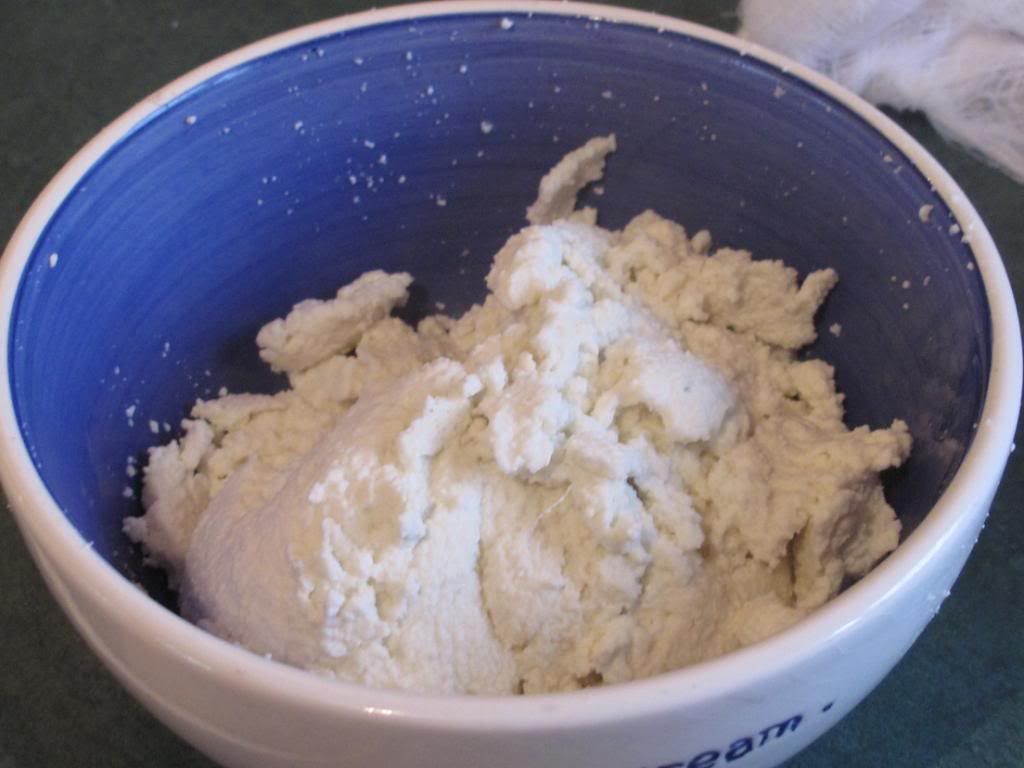 The finished Ricotta
I used this recipe from
simplyrecipes.com
for the Ricotta. I've saved all my whey to make further Ricotta out of. This recipe works really well, and tastes great. I think it would be yummy with lemon, but I haven't added any yet since I haven't decided what I'll be using my Ricotta for.
I'm so glad it was a rainy miserable day outside today, it gave me the afternoon to fool around in the kitchen experimenting with cheese!
The entire time, someone was patiently waiting for a taste...
Back to the barn to give Bo a bottle now.