Is it spring yet?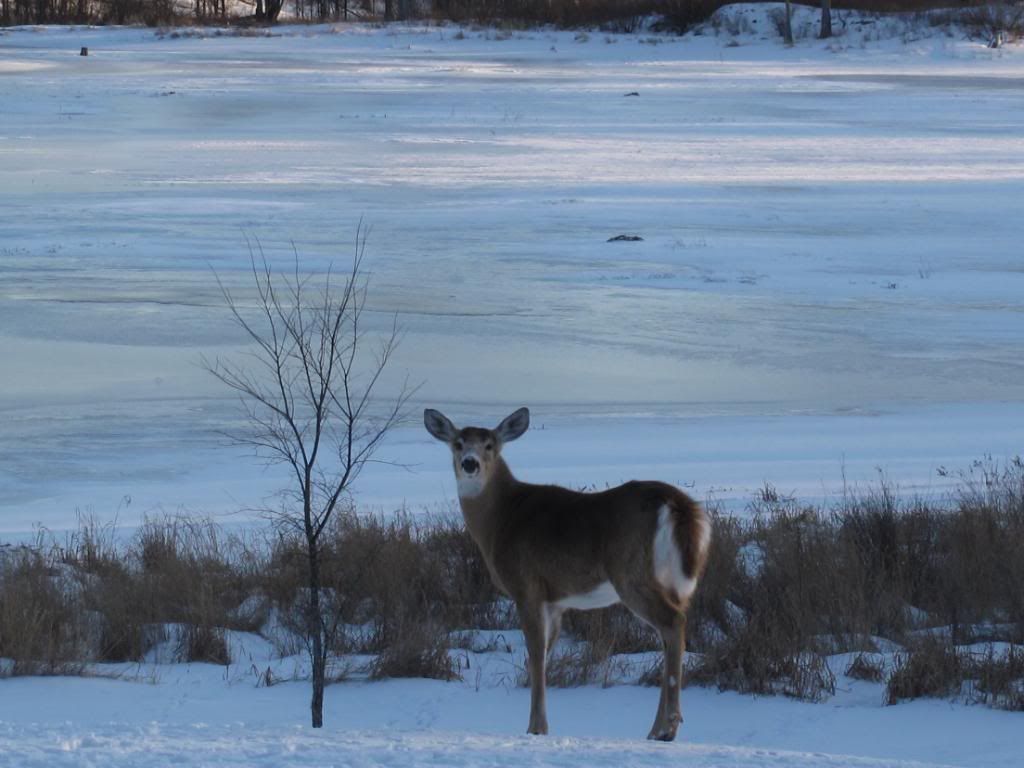 I feel like it's here, spring. I saw my first Red Winged Blackbird on the weekend, in our yard. That's a positive sign. But we have yet to face breakup. I'm no fan of up and down weather, rain, then snow, then ice, then rain.
Yes, it's true. I'm in the middle of a "I don't want anymore winter, I want to sit on the porch in the sunshine and have a margarita" slump. So to fix that, I grilled tonight for dinner to try and make myself feel better. It helped a little.
Actually it's nice today, the past two days were miserable. First rain and melting, and then snow and freezing. Friday we worked on the framework for our tarps for our sugar camp, which was good, and for the most part it's ready for the tarps when we are ready to boil.
Kevin looking at the framework for the temporary sugar camp
It's typical early spring and breakup can come at any time now. Meaning we may or may not be able to get out our road, depending on what washes away this year. Hopefully it will hold out until I get hay delivered on the weekend.
Saturday morning I was a little sore and decided it would be a good day to rest. So I went to the barn to just feed everyone, whom I planned to leave inside since it was pouring rain outside, and I had to stop and wonder why as I walked towards the goat pens and hay I was soaking my boots in water...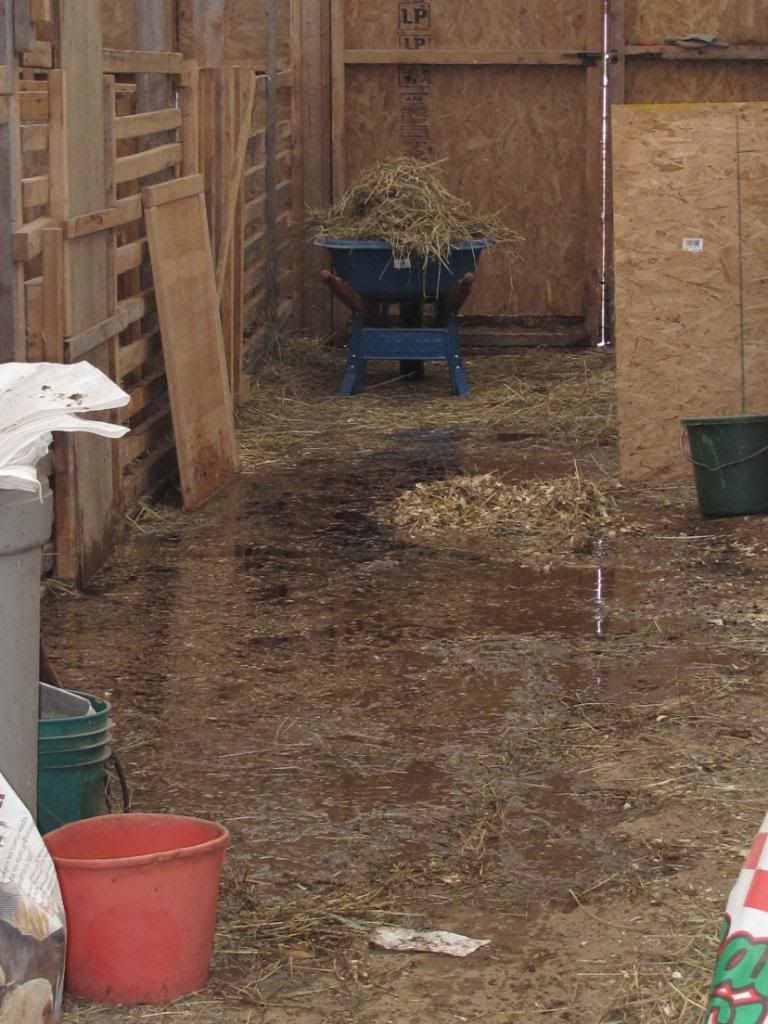 It was flooded. First time ever. It was a mess. It took four hours to clean up. I got the goats out of their pens which were flooded, and Kevin brought the tractor up to dig a drainage ditch in the barnyard, and then he dug one in the barn to get the water out of there. It wasn't the nice relaxing day we had planned. On Friday I had cleaned the pens so all the fresh bedding was soaking wet and had to be removed.
These are the same photos from Saturday...
and then Sunday...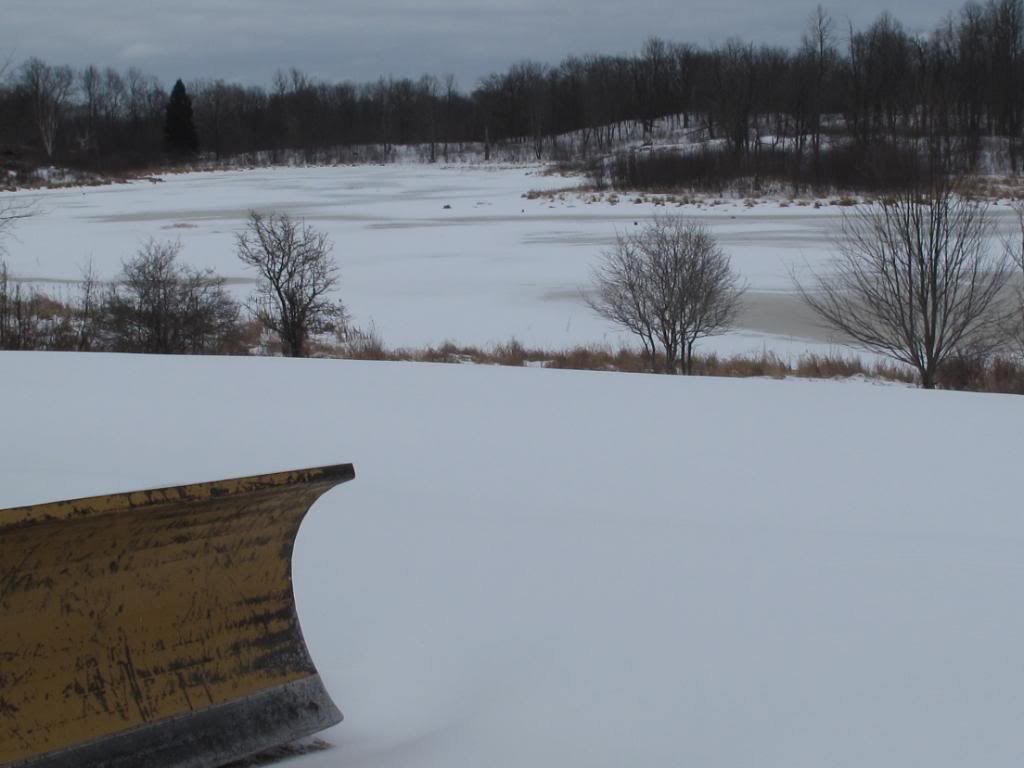 Here is Sunday morning up at the barn...
On top of that, I burned my finger last week in a freak accident... Alright, so it was just
a moment of complete stupidity and not a freak accident, but I can pretend to make my ego feel better. Anyway, it turned out to be pretty bad and blistered up, but I ignored it and let it get infected, because it just seemed like the right thing to do.
So now I've got a huge bandage on it, which is helping and the antibiotic ointment has taken away a lot of the trouble, but it happens to be my right hand, and my middle finger. So it's difficult to type, and I also look I'm flipping everyone off all the time. So please keep this in mind when you read some horrible typo in this post!
No lambs yet. Last night I went in the sheep pen and checked all udders. Lila is bagging up nicely but Lily not so much, so it's too early for her. Also Lavender, there's still a way to go. So obviously they decided the historic first week of March lambing was a bit overrated and still a little too chilly, which is fine by me.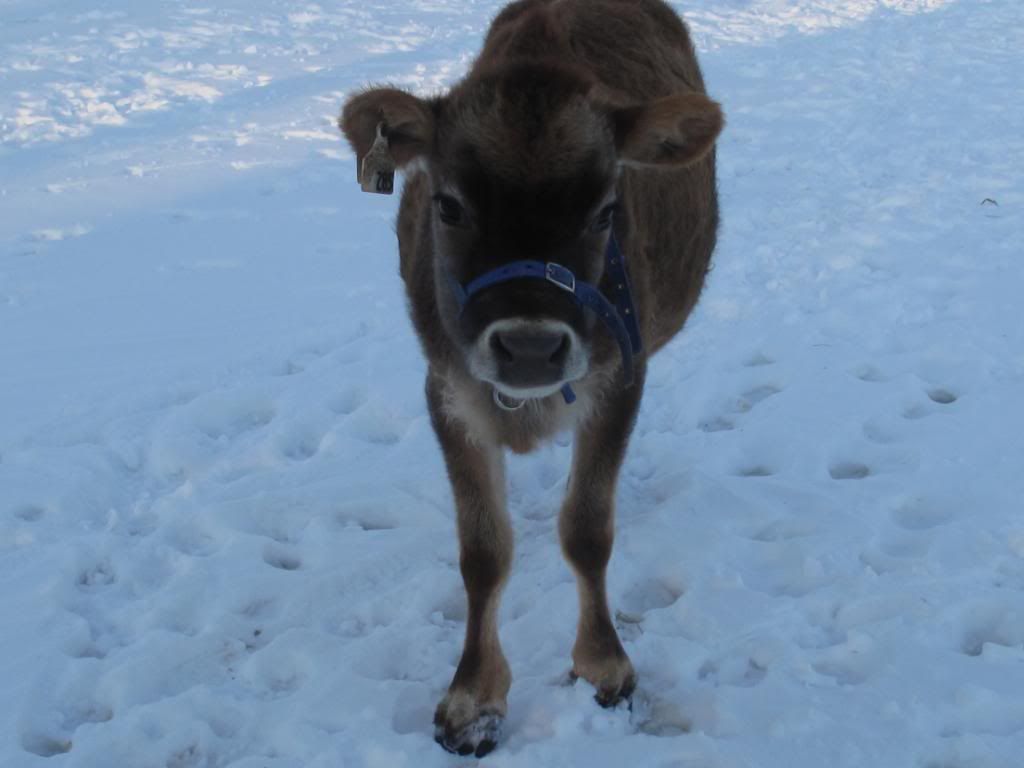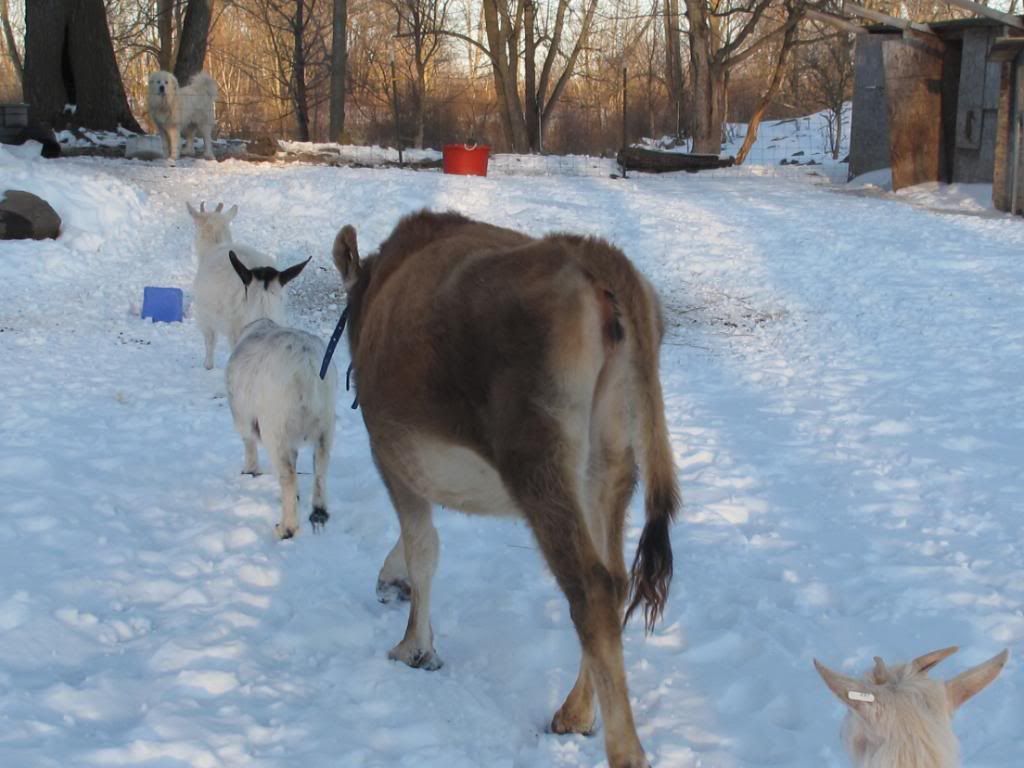 One thing that did make us feel a lot better was dinner. I grilled steaks and potatoes and I made Canadian Living magazines grilled coleslaw. It's a good one.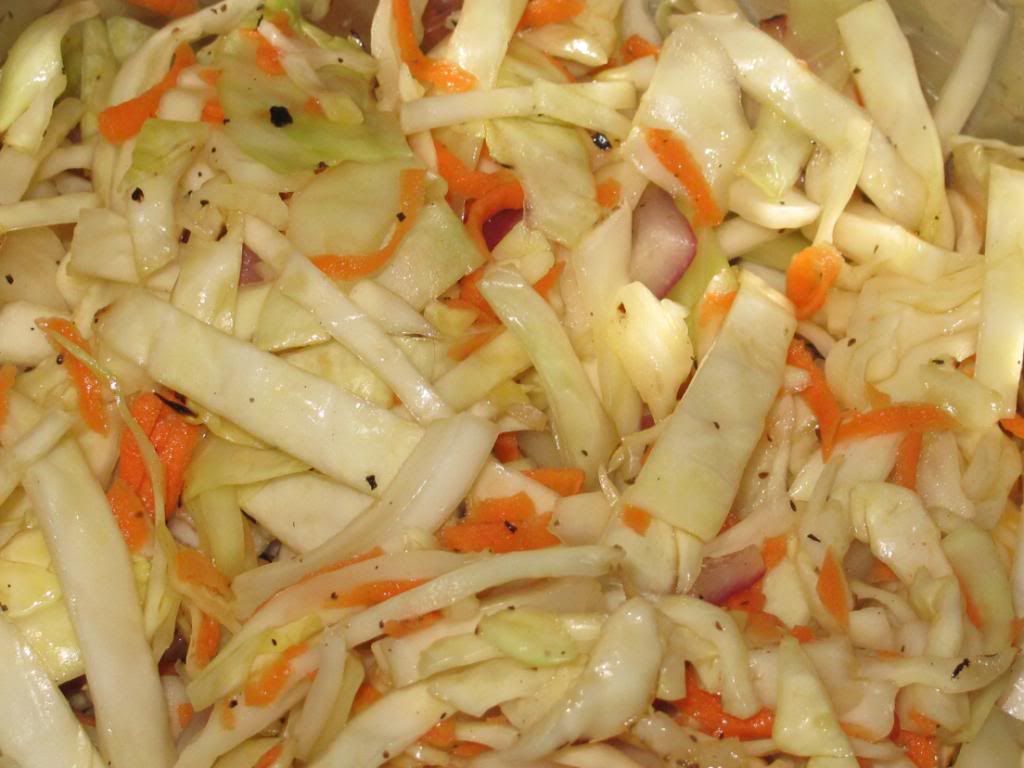 You take your green cabbage and use an entire head or just half depending on how many people you are feeding, and then cut it into quarters. Cut the core out. Thickly slice a red onion. Grill the cabbage and onion on your grill for a few minutes, just getting the good grill marks on each side and letting the veg soften, but not cook.
Then thinly slice the cabbage and chop the onion, grate one carrot, and add, 3 tbs rice wine vinegar, 2 tbs olive oil (or vegetable) and 1/4 tsp of celery seed. Salt and pepper to taste. I also added a tbs of sugar because it was way to tart for my liking. The sugar make it just right. Toss it well, and voila. Coleslaw.
Helps a little with the late winter, early spring, I want the sunshine and bare ground back, blues.
Today it was cold outside but the sun was strong and warm and melting everything, including my frozen water buckets, so that was a good sign.
I don't look forward to mud, but I do look forward to breakup and a bit of relief from the cold.
Sorry for such a short post tonight, I'll make up for it later. For now, I'm off to bed!