Warm winter day
It's hard to say who is more silly, Max, or Flav
This morning it was above freezing, and the sun was shining. It was beautiful out, one of those days that refreshes your spirit and reminds you, hold on, spring is coming. It gives you the energy and motivation to keep plowing on so to speak, until the good weather comes again.
Kevin had to plow the barnyard because we are getting a delivery of hay tomorrow morning and there was enough snow to possibly cause trouble for the hay truck. And it's a lot easier for everyone to get around with it plowed.
Who is that peeking out?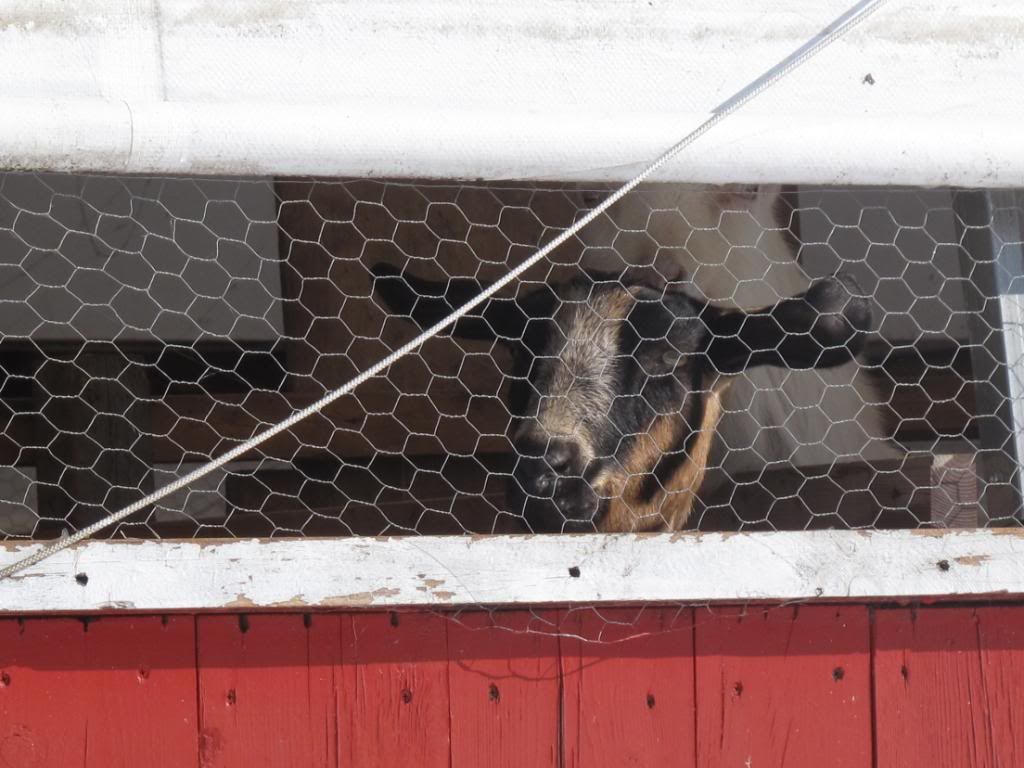 It's Butternut!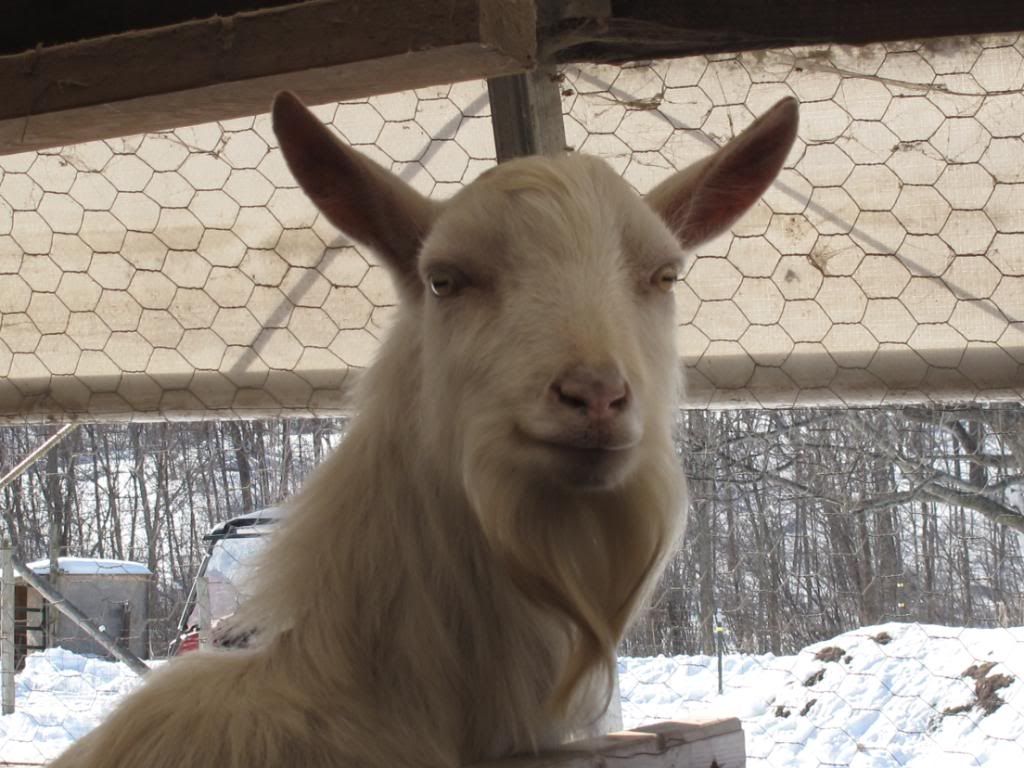 Buckwheat says "what is he doing out there?"
Wrambler and Flavious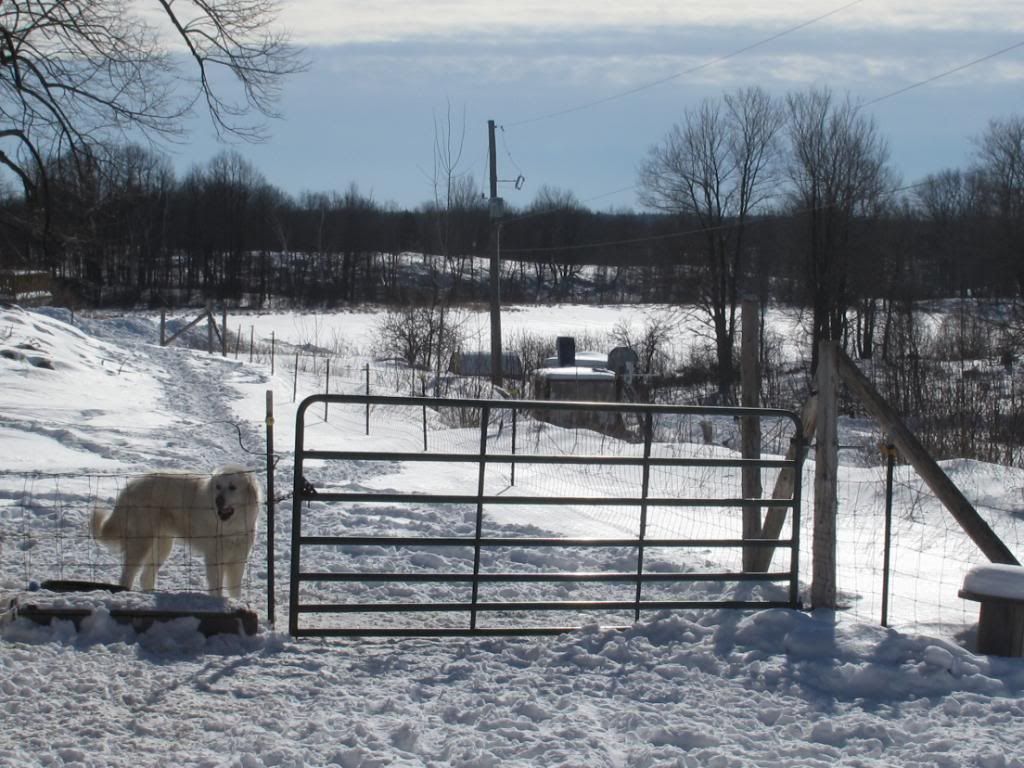 Max waiting to come back in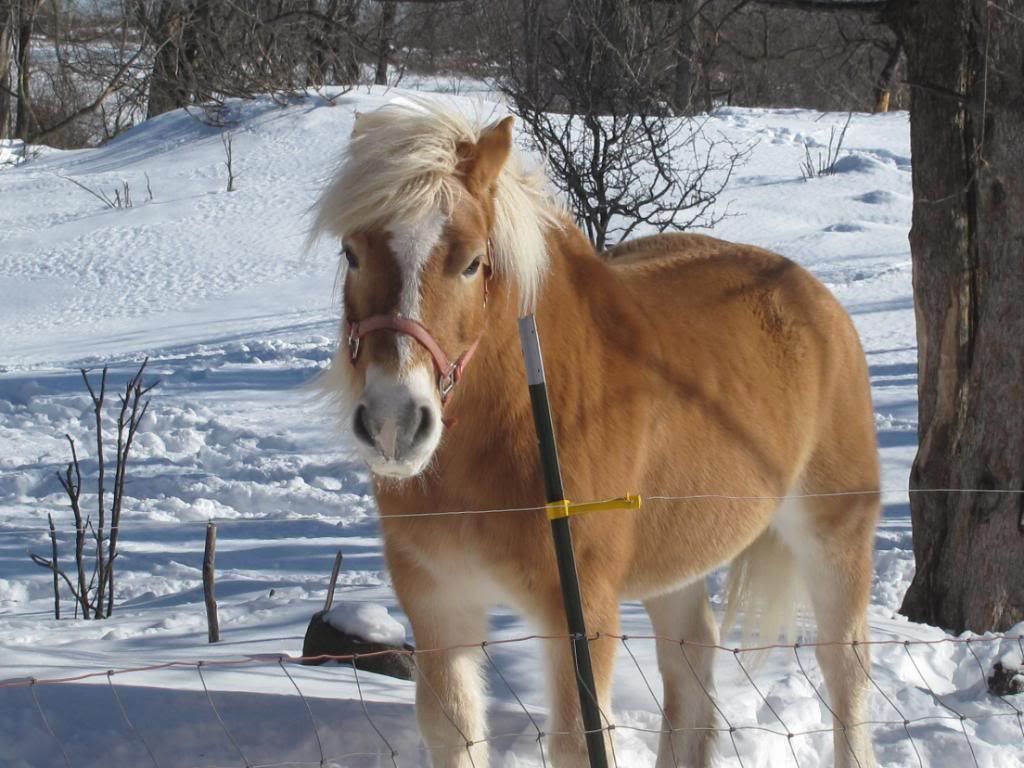 We certainly didn't get as much snow as expected, but enough to warrant a clean up. I got to my doctors appointment on Thursday and got a good report, which made me very happy. I just have to watch my lifting a while longer.

We decided to go into the city on Thursday too, and did a little shopping. Kevin bought a ton of solar yard lights since they were on sale. We put a bunch of them out in our yard in the spring, and he decided it would be a good idea to light the paths on some of our trails so we can walk them in the spring and summer. I think we are really going to enjoy that.


I've been working on my chick order for this year. I'm ordering some speciality breeds this year so I've got to get my order in earlier than I will if we decide to buy meat birds to raise this year. These chickens will be for laying and for fun. We currently have 2 Cochin's and three Rhode Island Reds. I've kept many different breeds of chickens and most recently we had several breeds of Bantams. We sold all of them and just kept our laying hens last year. This year I'd like to increase our layer breeds, but still have a little fun. I've decided on Cuckoo Marans and Silver Gray Dorklings. I'm also considering getting a few Ameraucana's just for fun. We've had them before.
However, I am so torn between the two breeds of turkeys I am interested in, I've considered getting a few of each, but I'm not sure about that. I love the look of the Royal Palm turkeys, but am really attracted to the so called "good nature, and nurturing skills" of the Narragansett turkeys. The Royal Palm are also noted to be good foragers which is another good thing since these birds will be on pasture.
Narraganset
Royal Palm
Both photos from
http://www.cacklehatchery.com/turkeypage.html
The other thing is, they can reproduce naturally, unlike my Bronze turkeys. Hmmm what to do?
Last night at 5 PM when Kevin came back from splitting wood, we went for a ride on some of our trails to get out together for a bit. We were out until after 6 - and there was still some light! Hard to believe not that long ago it was dark at 4 PM. The sky was a beautiful pink, and it was just a perfect late winter evening out. It was a great evening for picture taking.
Snow in the yard
Deer Norman - Feb. 5 still holding antlers - he's got 6 more days to beat our record for the longest they have held their antlers here.
Here we are!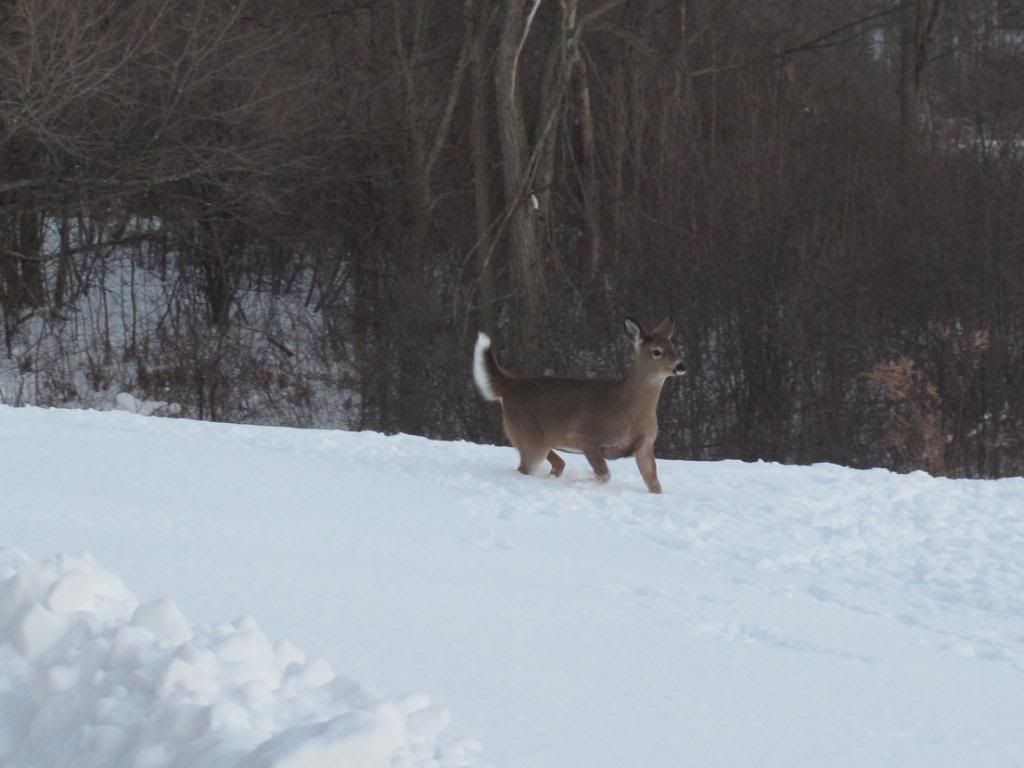 This is one of the fawns
Mushroom
One of our trails Kevin plowed
The sky was gorgeous!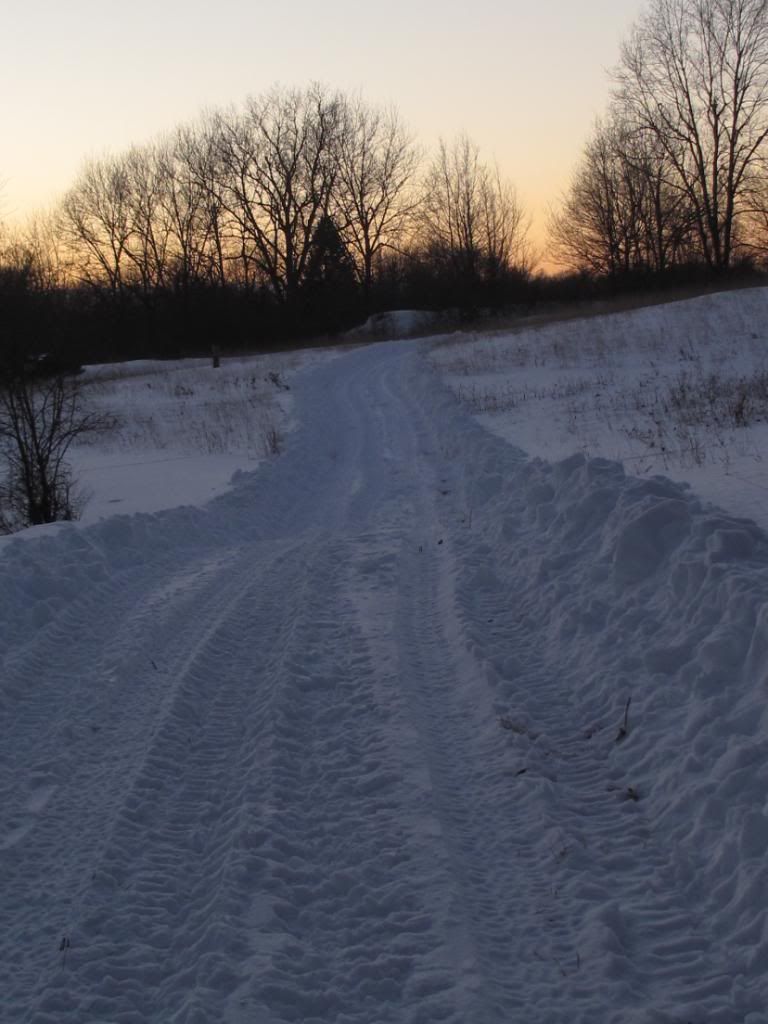 Looking towards our big pond at the house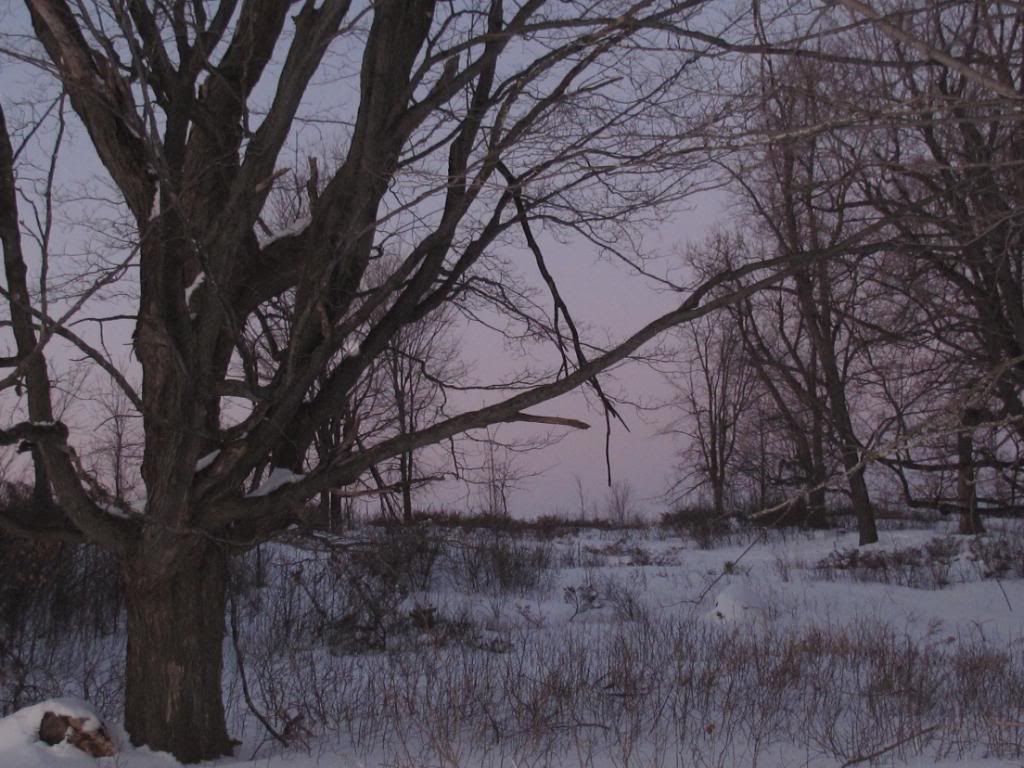 The maples
We saw another porcupine too!
The warmer temps are getting them moving around.
Kevin is out logging for a couple more hours today. It's clouded over this afternoon, but it's still warm outside.
I'm off to start working on the lasagna for dinner tonight.