Brunch and warmer temps
I found this recipe late last night and decided Sunday brunch would be a good time to try it out.
All I can say is, my life is better for this recipe. It's a keeper. So easy, so quick, and, so good!
You can find the original
recipe here
. I used some of our no-nitrate ham since Kevin cannot eat ham with preservatives and it was a great way to start a lazy Sunday.
All you do is, make some mashed potatoes, however much you'd like really. Mix milk, a little butter, and some cheese into the eggs. Salt and pepper, and again pretty much anything else you'd like. Then add some sliced ham and mix it all up. Put it at the bottom of your casserole dish.
Top with however many eggs you'd like, and cook at 425 degrees F until your eggs are the way you like them. I love nothing better than runny eggs so they cook up fast, 5 minutes or so. Keep a close eye on them.
Then that's it. You eat it. It couldn't get an easier.
Things here have been pretty quiet this past week, just catching up on work around the house. We got a warm spell last weekend which everyone enjoyed.
The dogs enjoyed the warmer weather and had fun outside, or I should say Douglas did, Norman still wasn't loving the snow.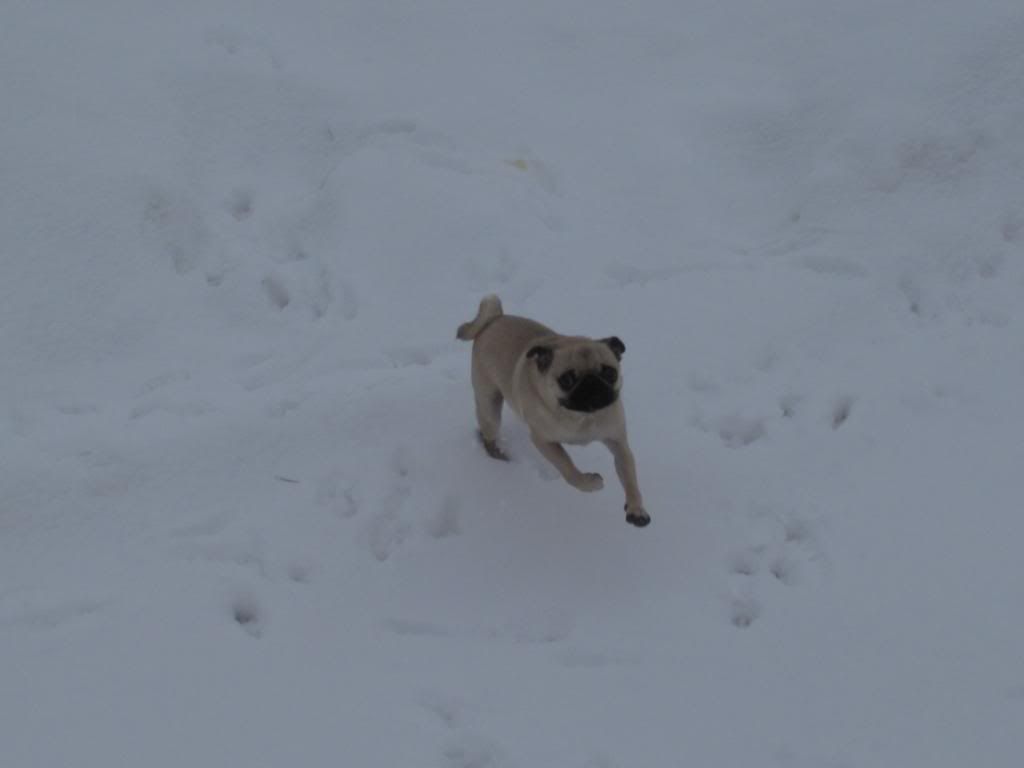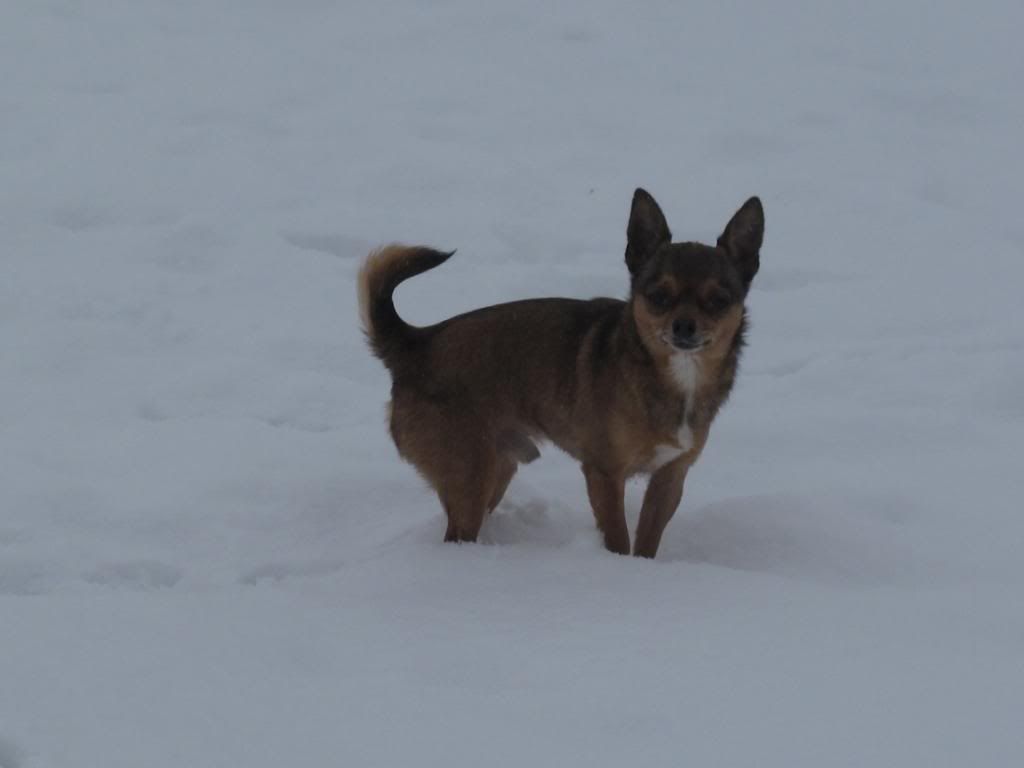 Can we go in now?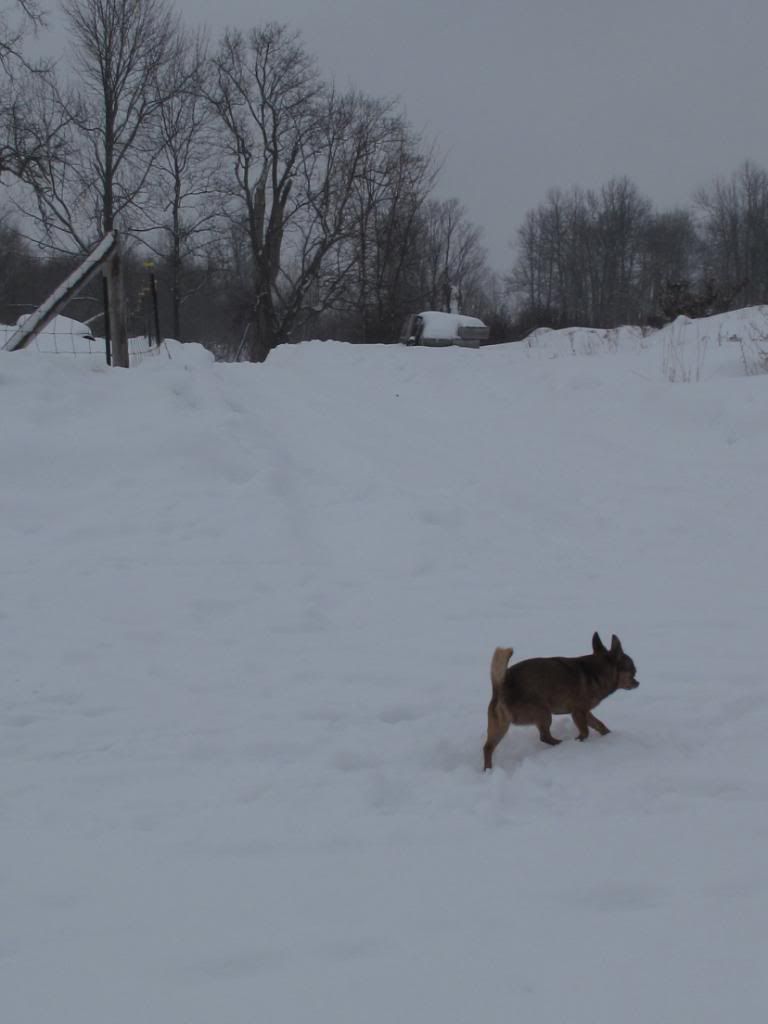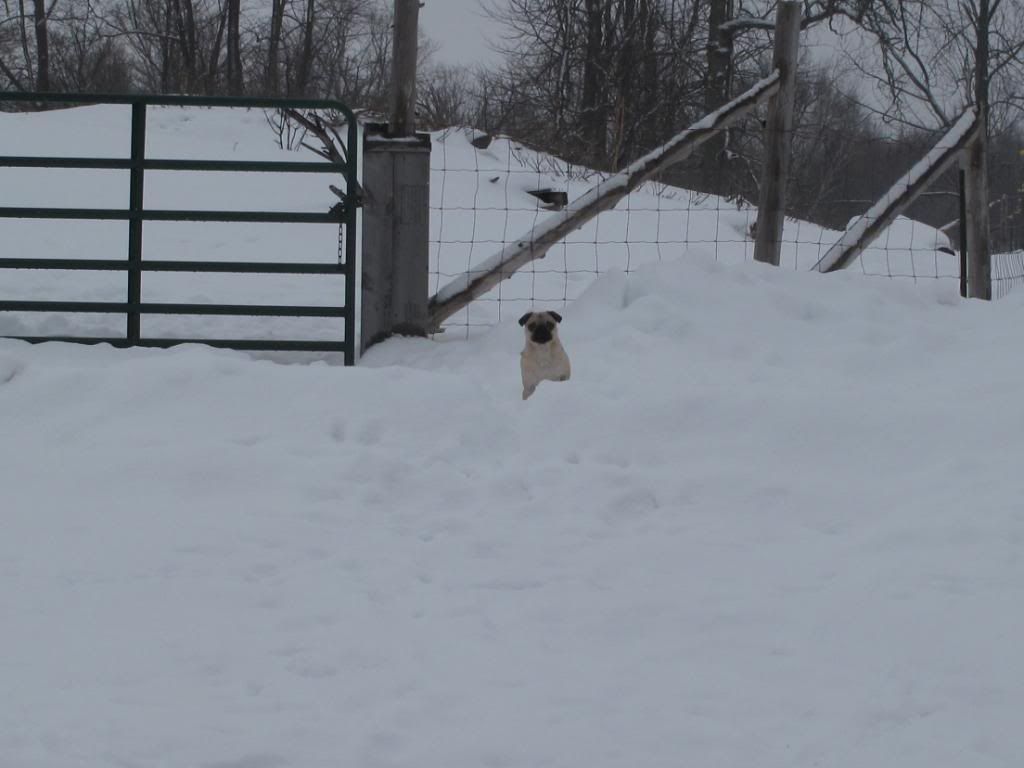 Where's Douglas?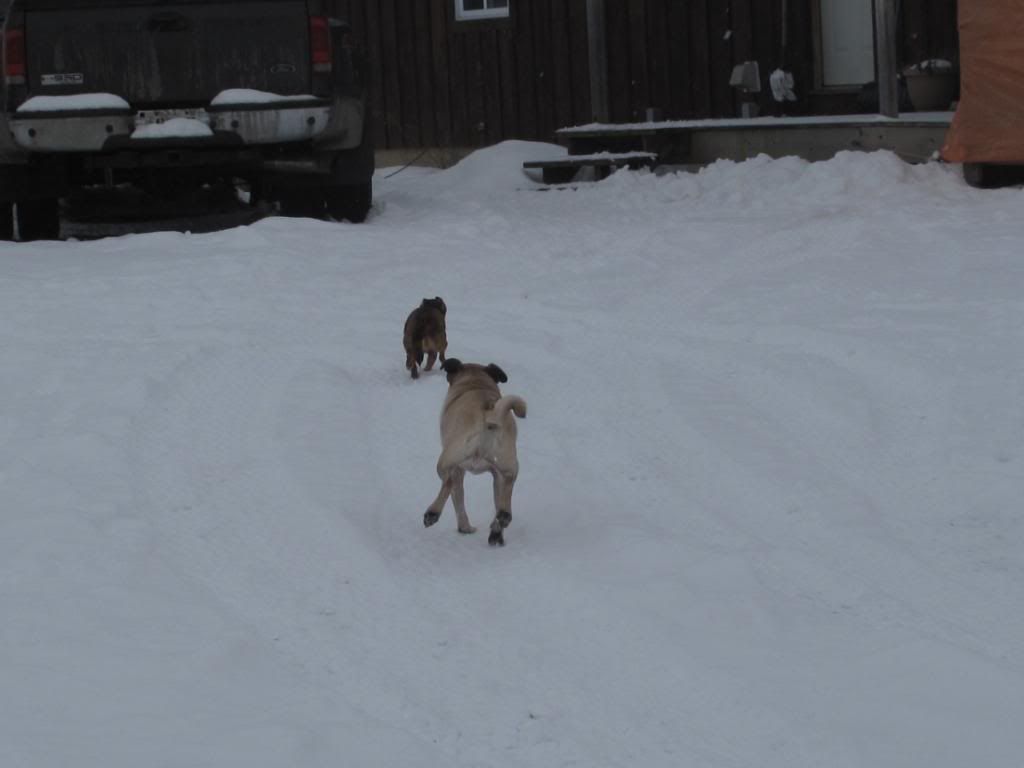 Time to go in!
We had five Wild Turkeys show up for the first time this winter. Usually they come often in the winter, but not so this year. These five were all females, they have showed up five days in a row now.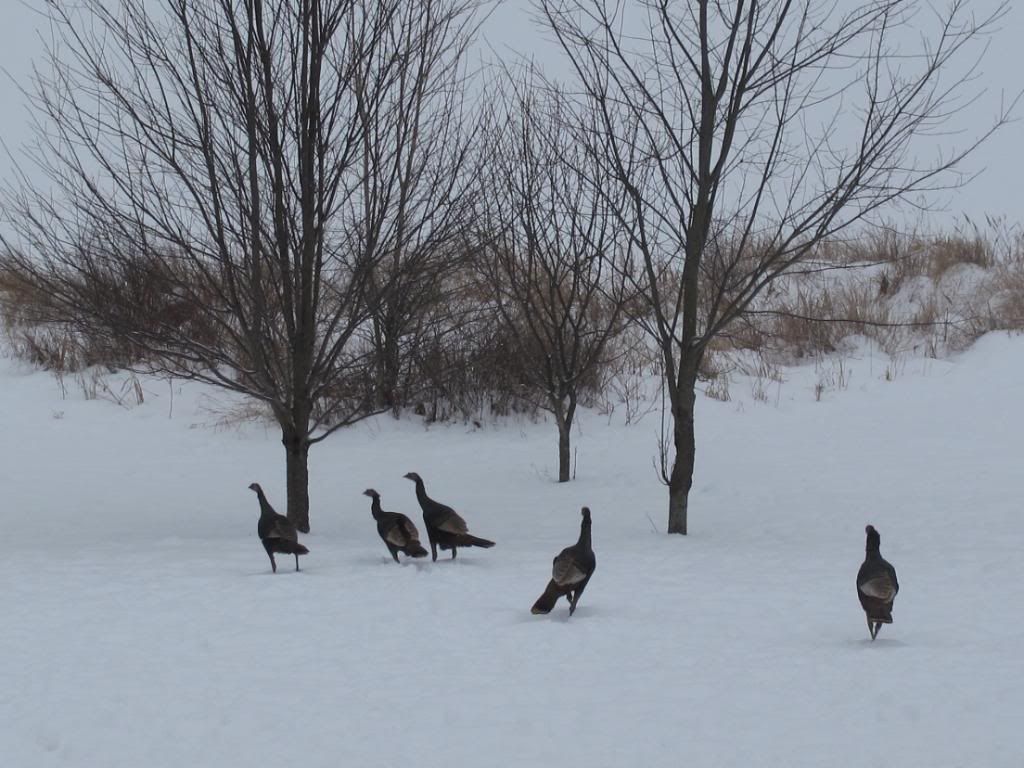 Torn Ear by the old chicken coop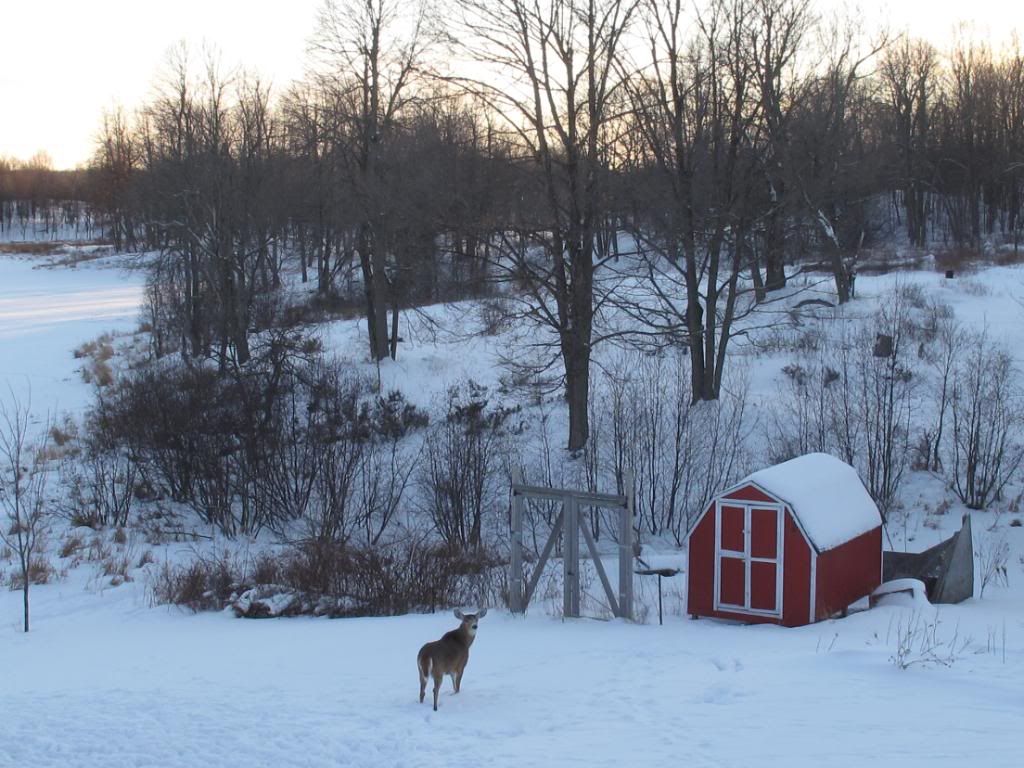 Deer Norman still has his antlers - this is offically the longest any of our bucks have held their antlers, and the other year they held them until the 10th of February, all of the bucks did, not just one. Just Deer Norman is holding this year - can you imagine the testosterone levels that buck has to still be holding his antlers? Good grief. We've been keeping a close eye on him and he's been hanging around an area that we wouldn't normally look, it might be difficult to find his antlers when the snow goes, but we'll try now that we know where's he's been hanging out this year.
Tomorrow we are heading to New York State. Kevin has a sleep clinic tomorrow night at the VA. Tuesday we are going to hit my favorite used book stores and then head to a small town nearby to have a look at a used evaporator for sale. We were going to wait until next year to buy an evaporator, but the one we wanted was brand new and in Vermont. This one is used, but in good shape from what we can see and know about it, and it's close to where we will be, so we'll take a drive over to see what it's like. They boiled 13 gallons of syrup the first year they had it.
Back to work.... Happy Valentines Day everyone!