Today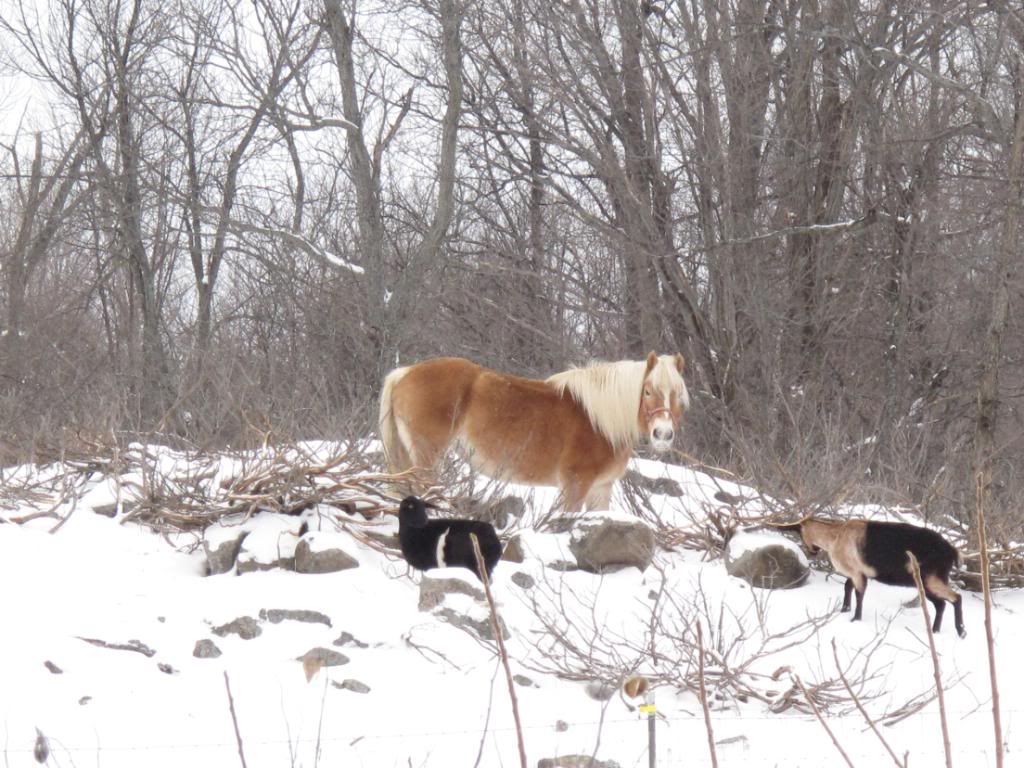 Today was cold. It was dark and snowy this morning and early afternoon but then the sun came out to make everything sparkle and glow for a bit.
The mule is fixed! We picked up the parts and Kevin put it back together again yesterday. It's snowed the past two days and we've accumulated a bit, but nothing major. We still do not have the plow on the tractor because we have yet to need it.
Yesterday was a right off for me, I over did it on Friday while we were out. It's amazing how much driving and walking still takes out of me. I've never had anything that made me so weak so fast, not even a flu. I usually can work through anything and even with the worst flu's I've had I've still done chores twice a day and carried on in between napping.
Oh well, so I can't tough it out, I've got to rest when needed. Lucky for me, old episodes of Julia Child were on. I learned how to make a proper bouillabaisse, roast a stuffed chicken, make the perfect omelet... The great thing about Julia Child is how simple she made everything seem, and how normal she was, she was so laid back and was easy for people to relate to.
Then I just lied there thinking of all the things I want to do this coming year. I've found all kinds of things on my down time I want to do and try and Kevin is starting to think maybe he should take all books, laptop, seed catalogues, and the likes away from me so I stop making projects. He reminds me my current project is to heal. I realize that, but one needs to look ahead. So he just sighs and waits to hear what else we need to do!
The other day it dawned on me as I was making a seed list, why are we not growing our own mushrooms?? We have lots of logs we could be growing Portobello's or oyster mushrooms in.
This morning I didn't feel too badly so I trimmed Douglas nails which is a huge chore, unlike Norman who just sits there. The goats don't mind their hooves being trimmed, the horses behave, the sheep behave, the rabbits ALL behave. The only one who hates having their nails trimmed on this entire farm is a certain Pug.
After I went for a walk. It's cold but I had to get outside for a bit. I walked down to the big arm tree which was probably a bit of a stretch but I didn't feel too badly. I jumped a deer out of the juniper hill on my way by.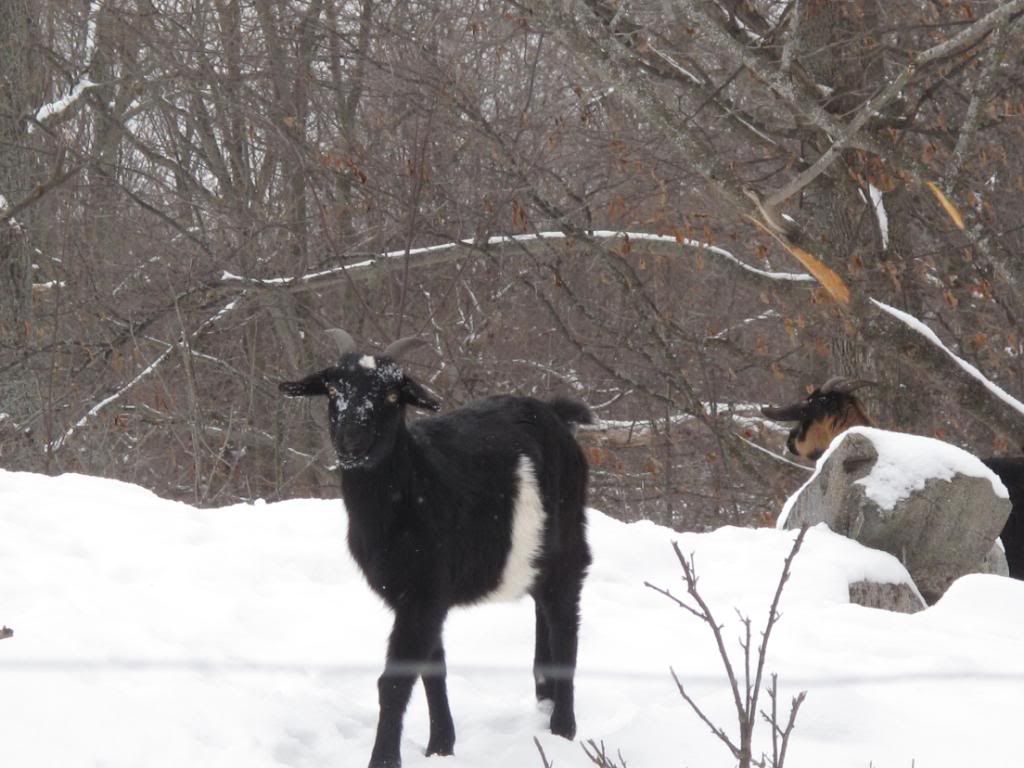 Basswood says "where are you going?"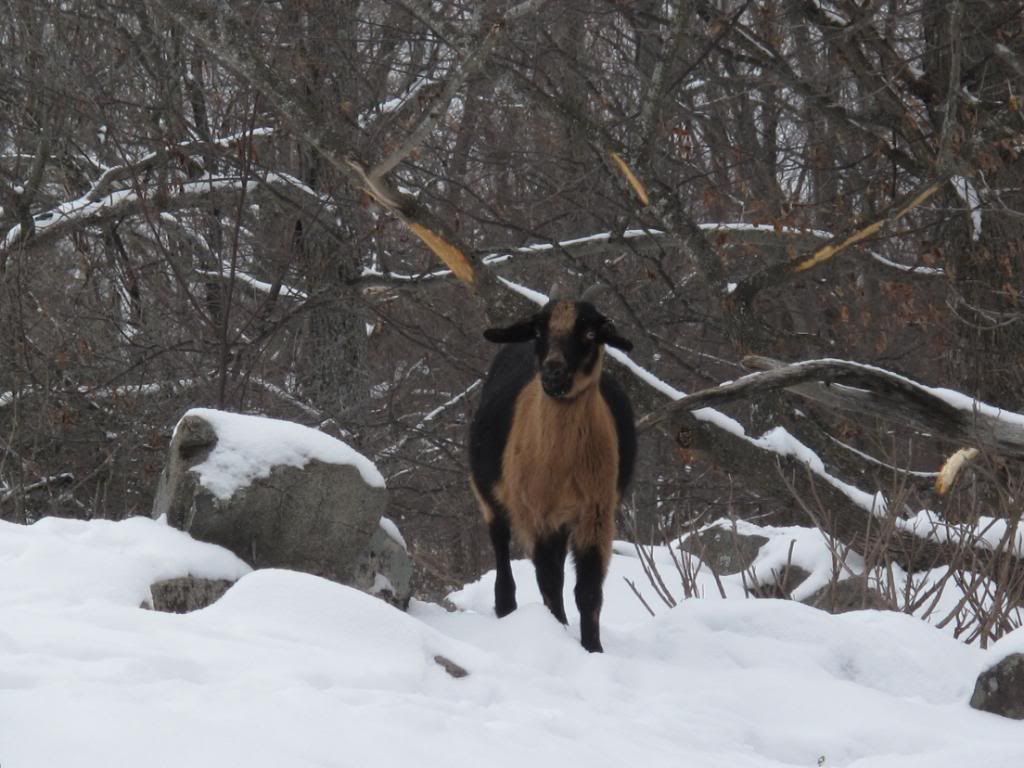 Mini Nut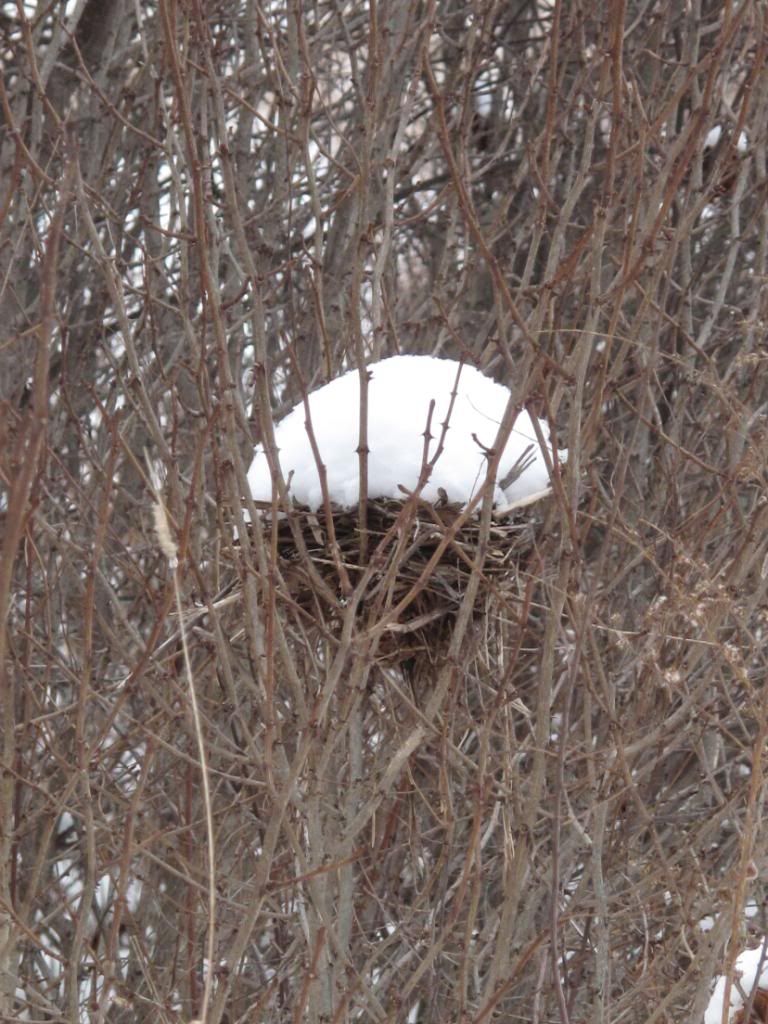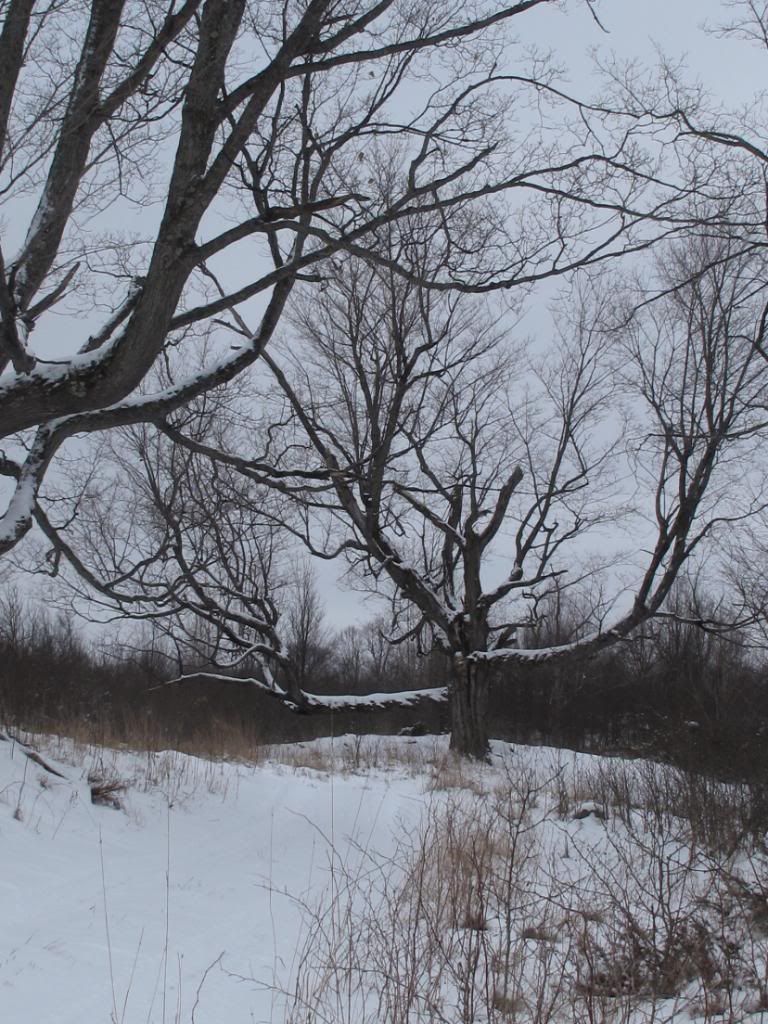 The wind was blowing but otherwise the world was quiet. Finally one little lone Chickadee showed up. Everything is quite sleepy in the forest right now. I walked over a puddle and the ice didn't give out but it snapped under me. I decided to come home through the bush instead of the trail, harder walking, but I'd be careful, and I was. I found 5 deer beds, three were more recent. The little Chickadee followed behind. A mouse ran out in front of me from one juniper bush to another.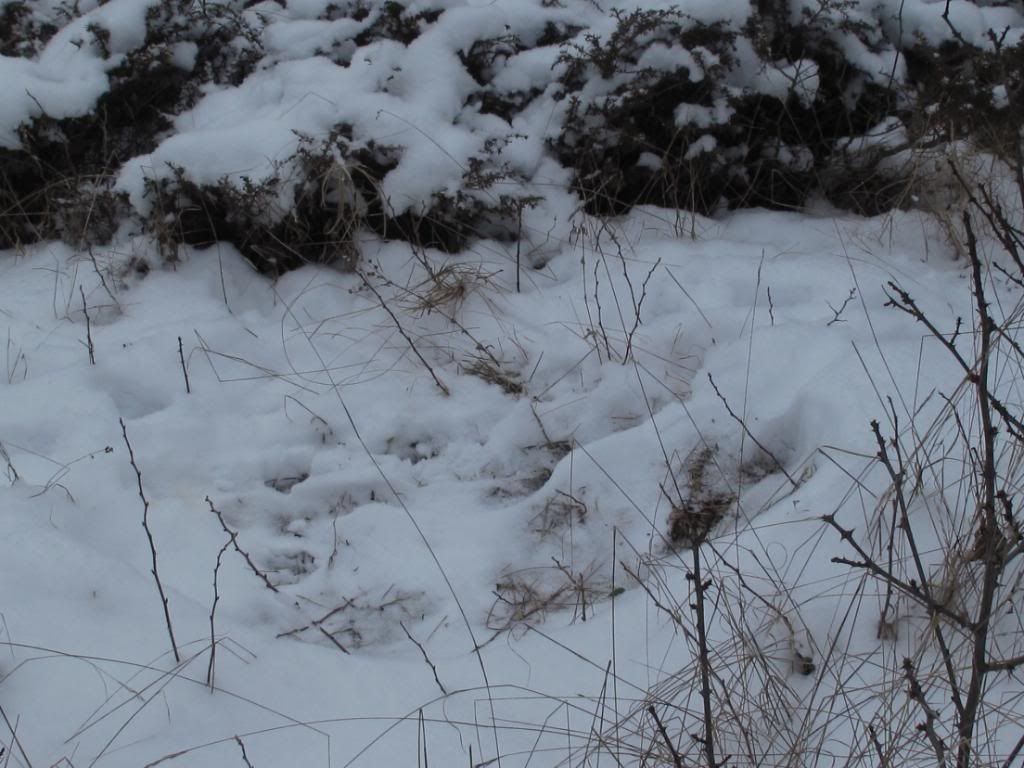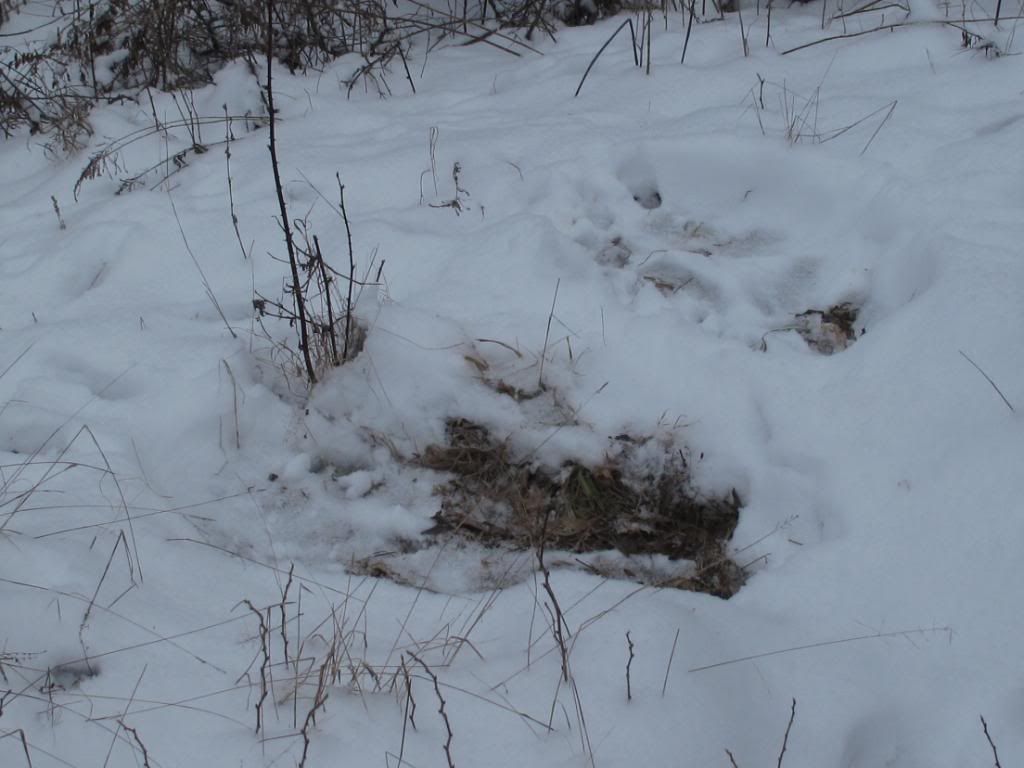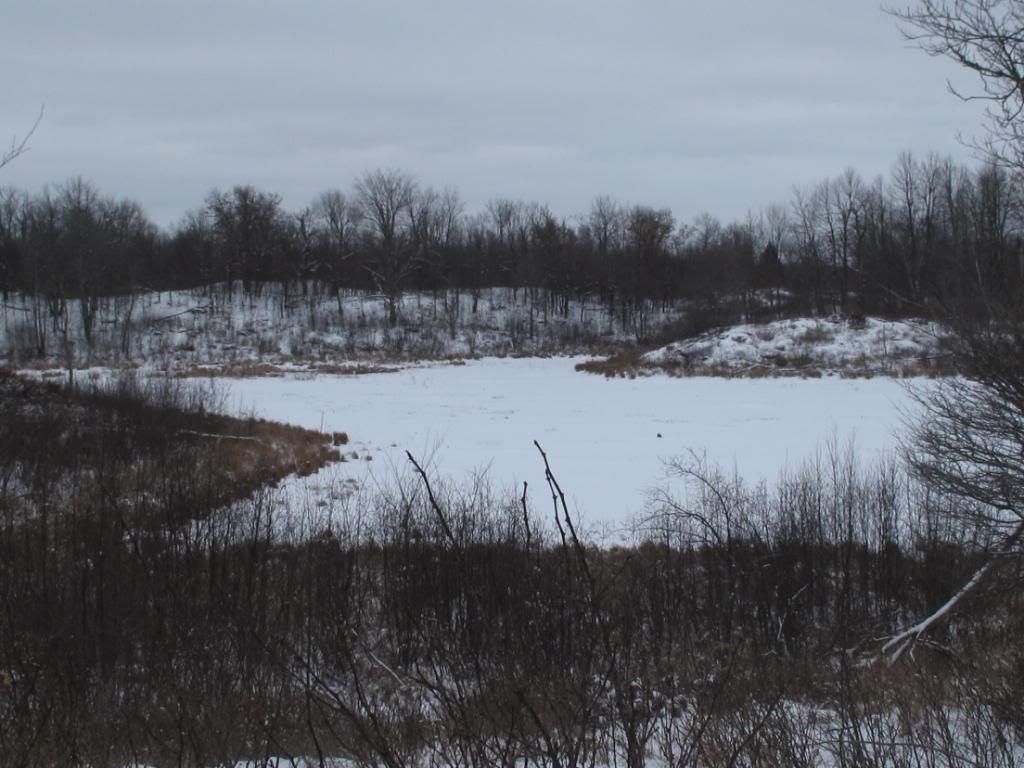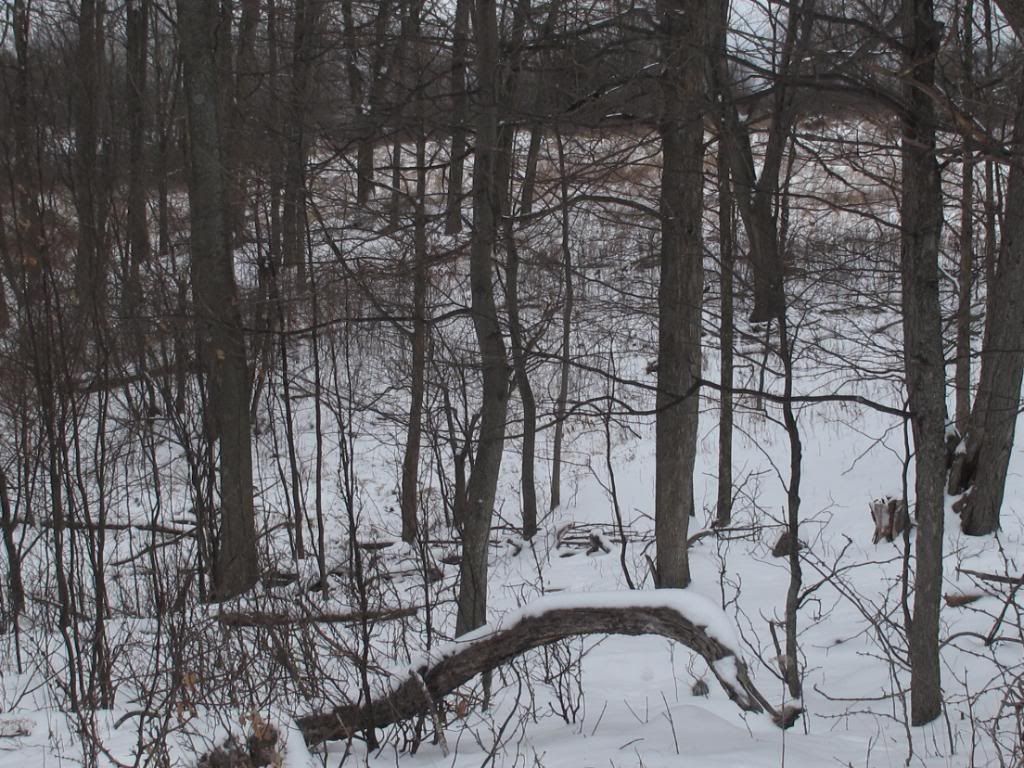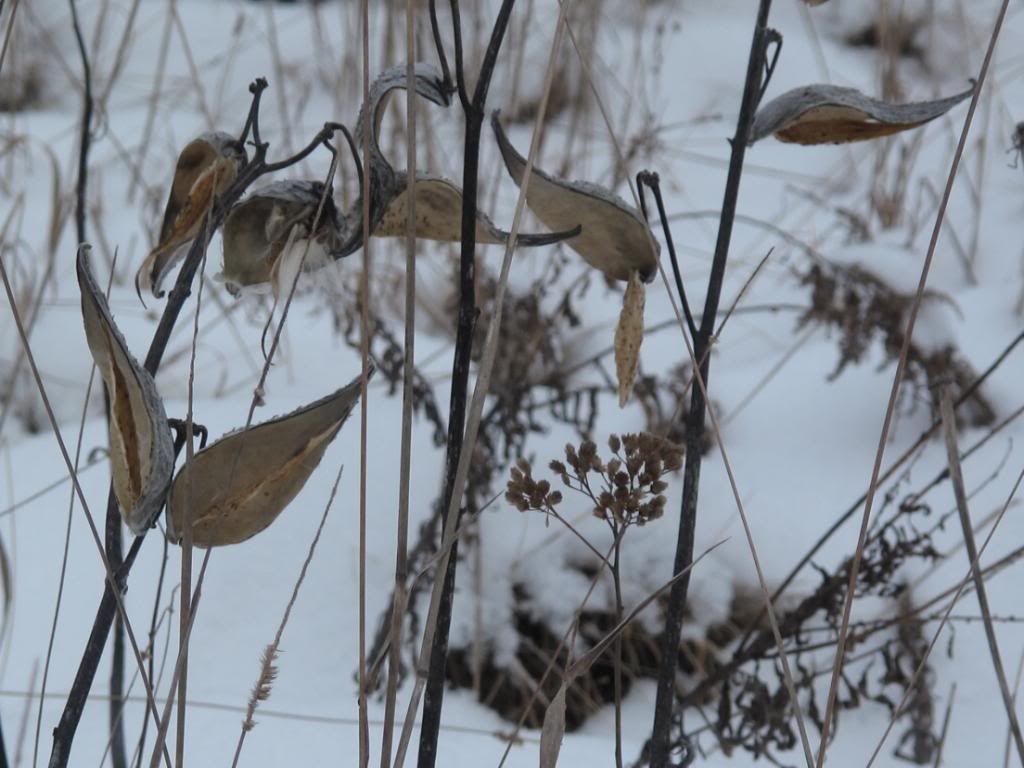 I walked past our sugar camp asleep like the trees. The creek ice snapped under me as I walked across it to get to the house.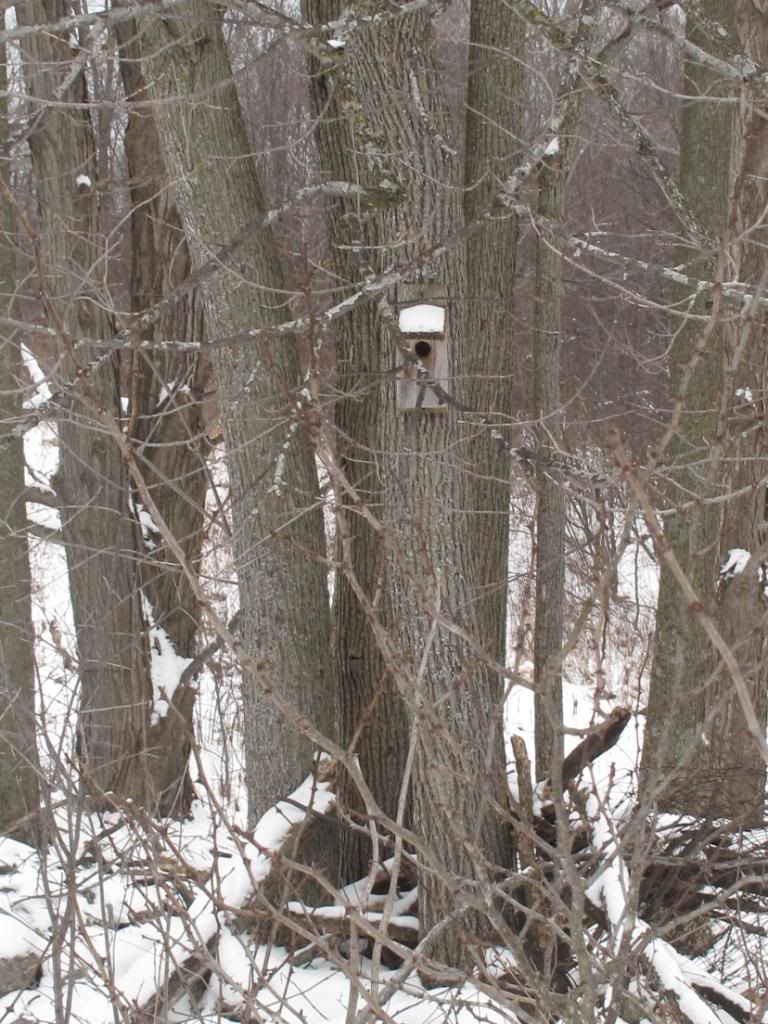 I spotted Deer Norman from the house all the way on the other side of the old barn.
All our bucks are still holding their antlers this year. The longest they have held them is into February.
The walk completely exhausted me, but it still felt good to have been outside.
On the way home Hilda came over the hill to say hello....
Kevin went out to check on some tracks on the pond later this afternoon, because it looked like a possible wolf kill. It turned out to be a wolf playing, apparently he's been out there rolling in the snow, and walking around. There are no deer tracks, drag marks, or hair there.
Also some Otter slides. We knew they must have been in the pond recently because when we had that warm spell at the beginning of the month and we noticed the water level down. Otters love breaking dams while they are sliding and playing because Otters are always looking for running water.
The sunset was lovely tonight. The sun came out in the late afternoon and the cold really settled in, but it made for a pretty late afternoon landscape.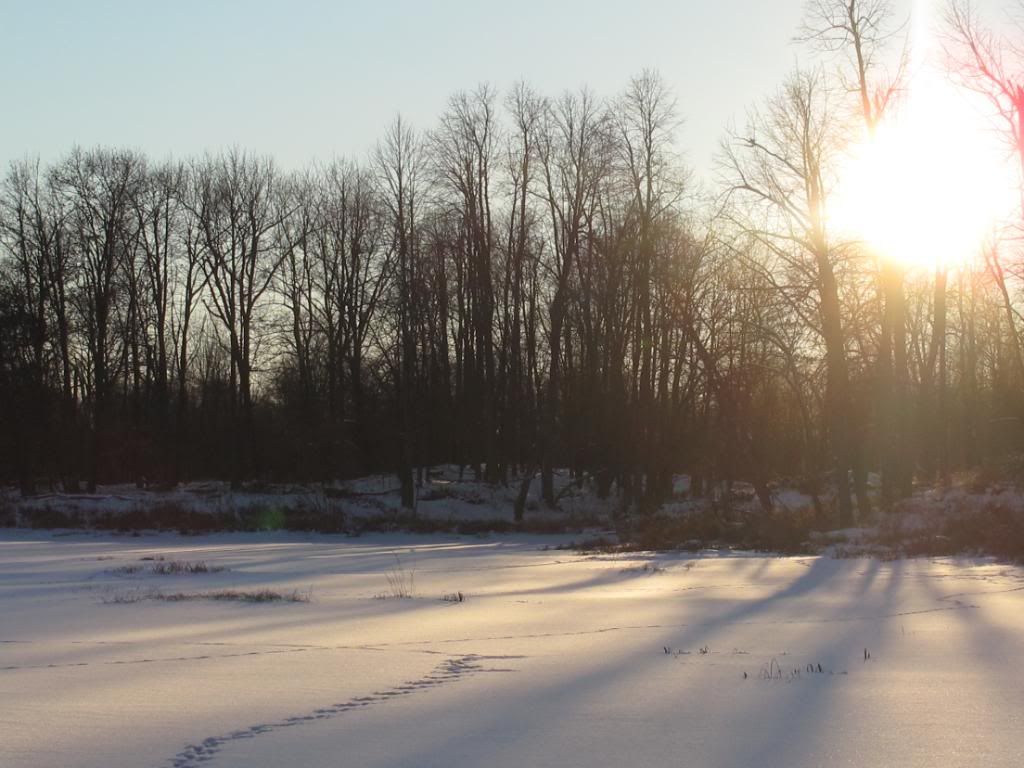 For dinner tonight we are having stuffed Portobello mushroom caps. I'll share the recipe later.