Antler hunting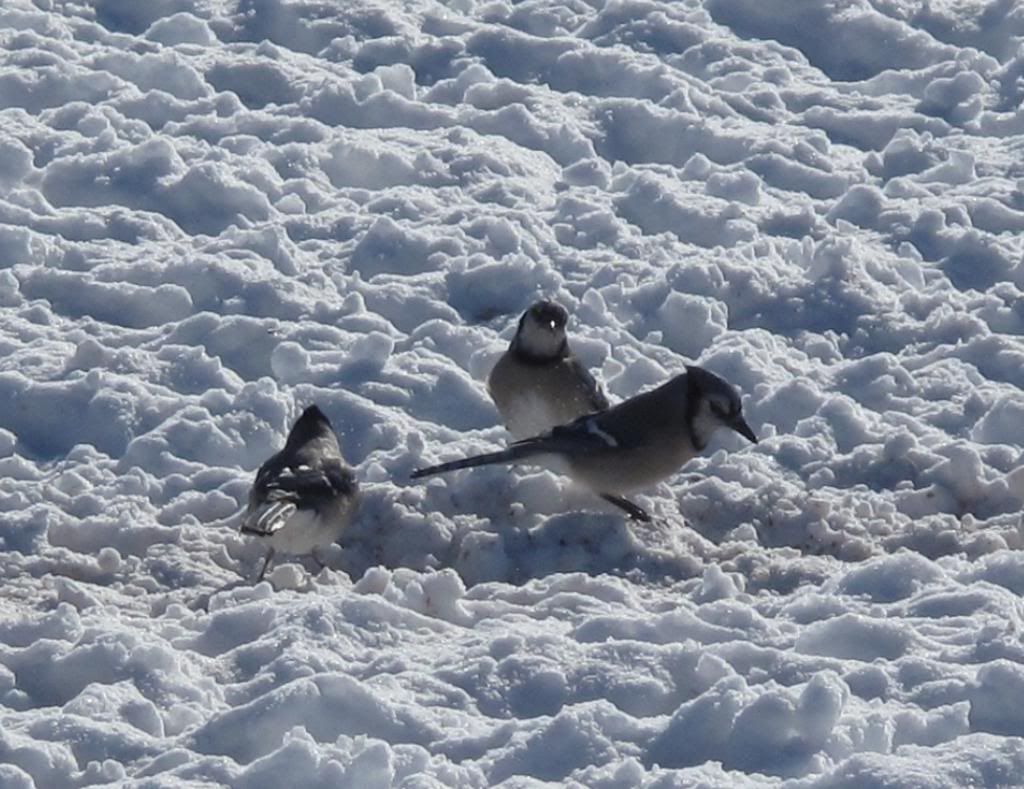 Earlier this week we had the coldest nights so far this year, it was -15 Fahrenheit which is about -27 Celsius without the windchill. Most days, except a couple colder, it's been -10 C, which is about 14 degrees F. It did go up to 0 C a few days ago, for one day, and made a bit of a mess with a little freezing rain at night time.

It's hard on the animals when it gets that cold but our barn is very warm with all the animals in it at night, even in the daytime you actually need to take your jacket off while working in there, so I worry less, but I still worry. Everyone always has double rations and getting bedding checks.
The Coyotes have been hanging around the house and coming out on the pond and into the yard in the afternoon now, even with our big dogs around, while all our little animals are out. They are getting hungry and are looking for the deer and easy prey which worries us with our goats, sheep, little dogs. I know the Coyotes need to eat too, but not at our house they don't. They've been marking along the road and pushing - after Kevin and I hiked today the Coyotoes moved in and even barked at us from the spots we'd been hiking in. They do that a lot in the summer too.
Our bucks have been holding their antlers long this year. I read
this great article
Kevin sent me on antlers which is worth reading, on how they shed them, etc. So far this is the second longest year they have held them in the past 6 years.
Until today. Torn Ear showed up in the garden this morning with one antler. Deer Norman still has both. You wonder how he must feel with all that weight just on one side of his head now. We've found from our experiences it's usually a couple days they hold the other, but we've seen them hold one antler for a week or more.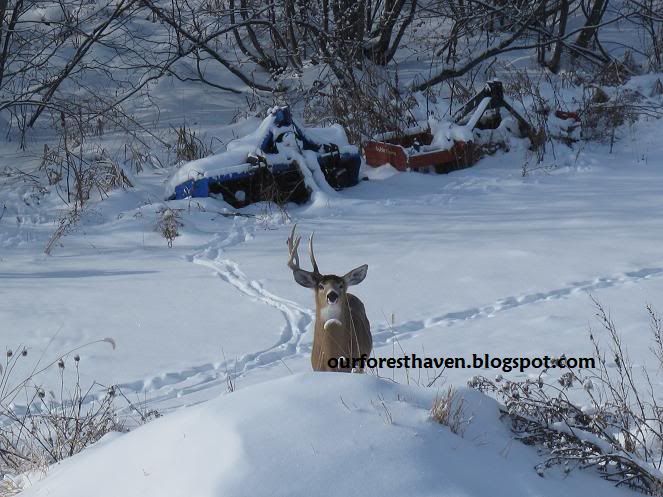 Kevin, Douglas, and, I went out looking for his antler this afternoon, we hiked for about an hour and half before I totally wore out. I have been hurting since I got up so I knew I wouldn't have a terrible amount of stamina to hike. Douglas is a great bone hunter, on our first hike around our property in Alaska this past summer within 15 minutes he brought us a bone. He was so proud of himself. And he loves running, even in snow so he had so much fun.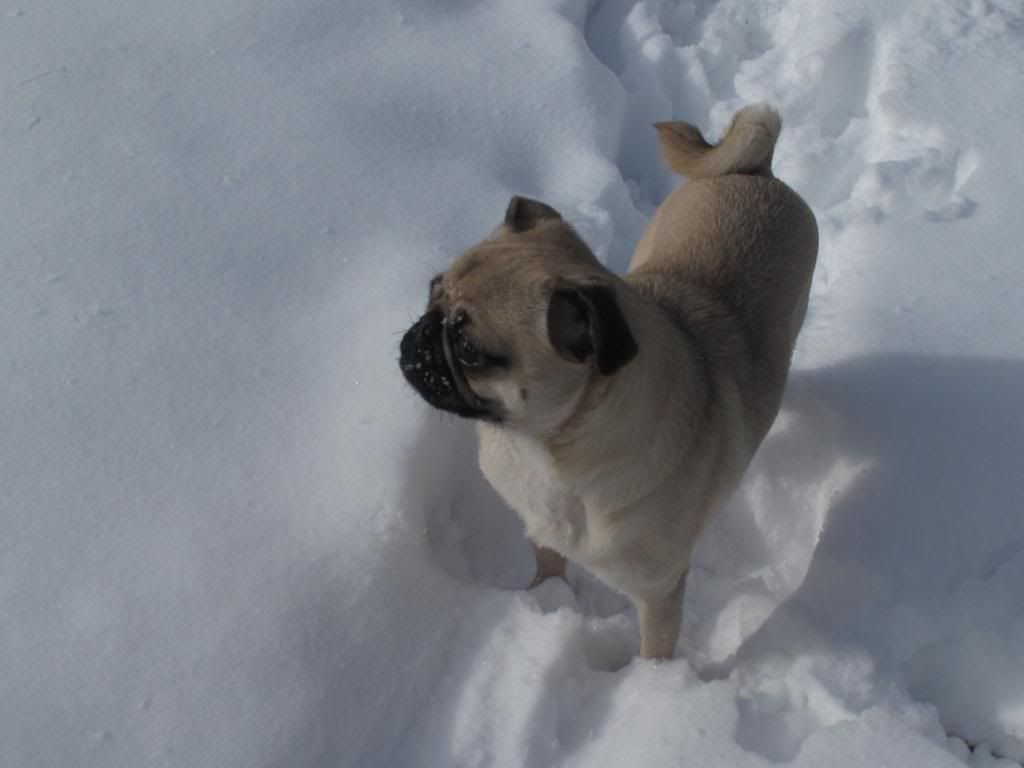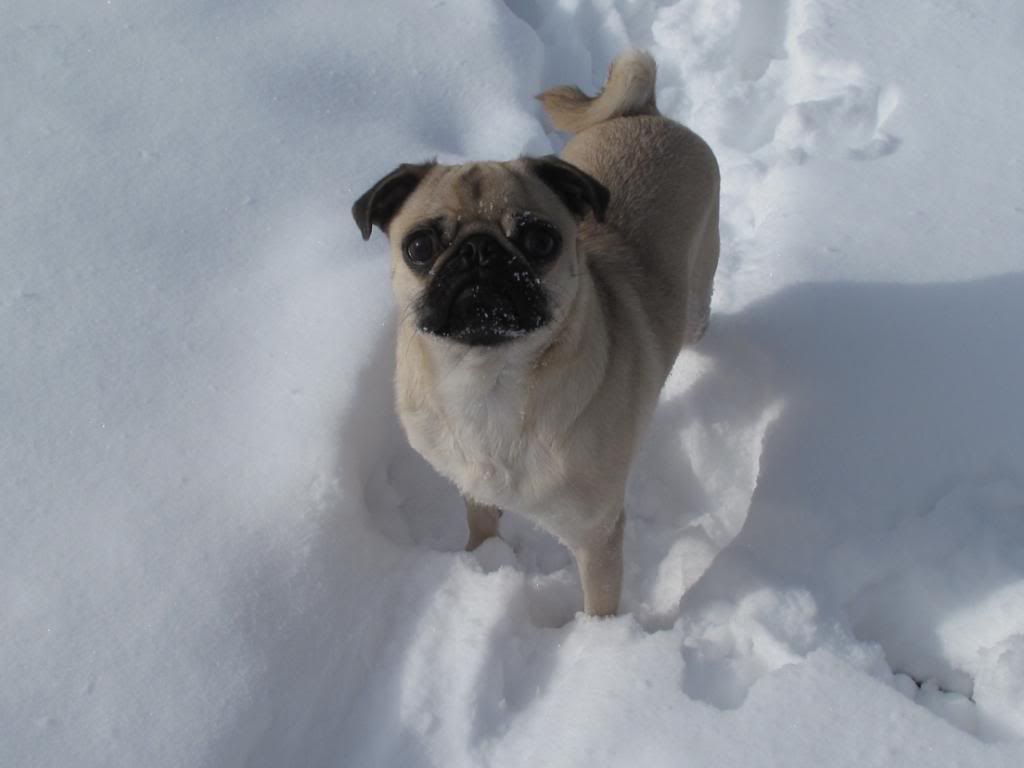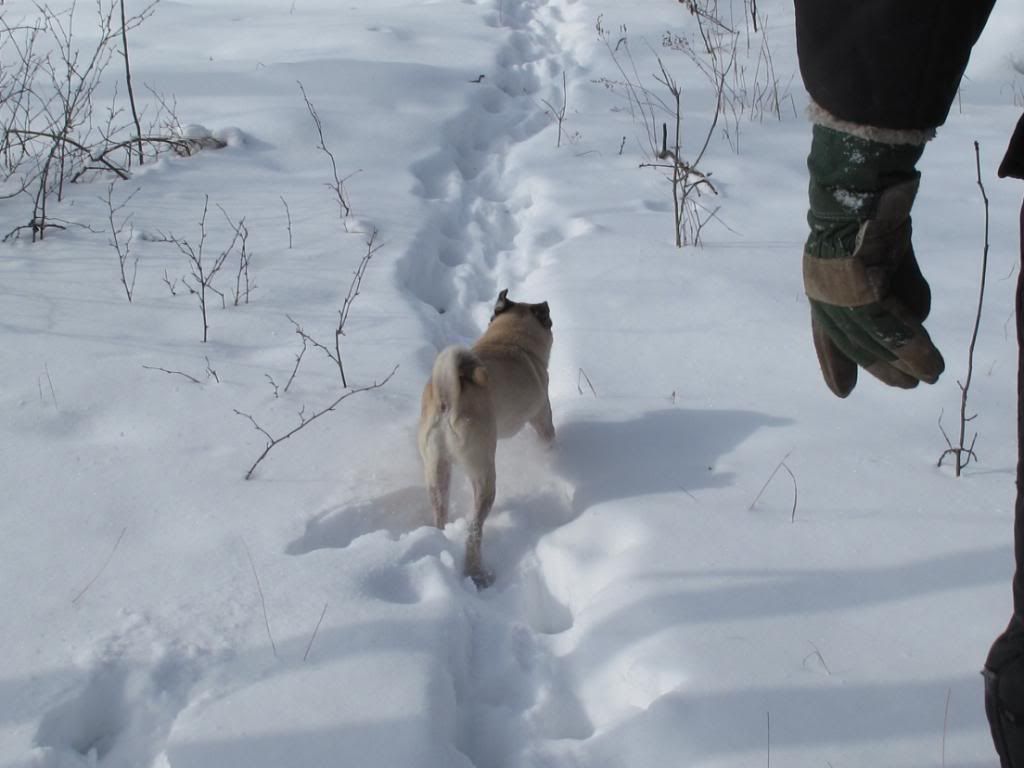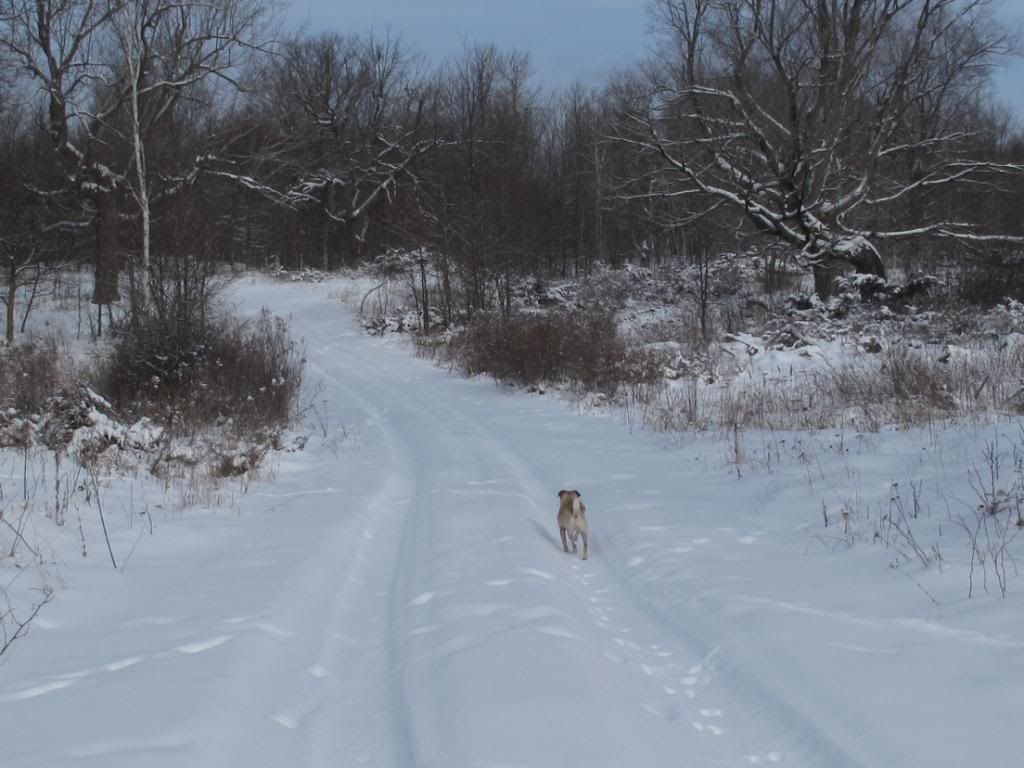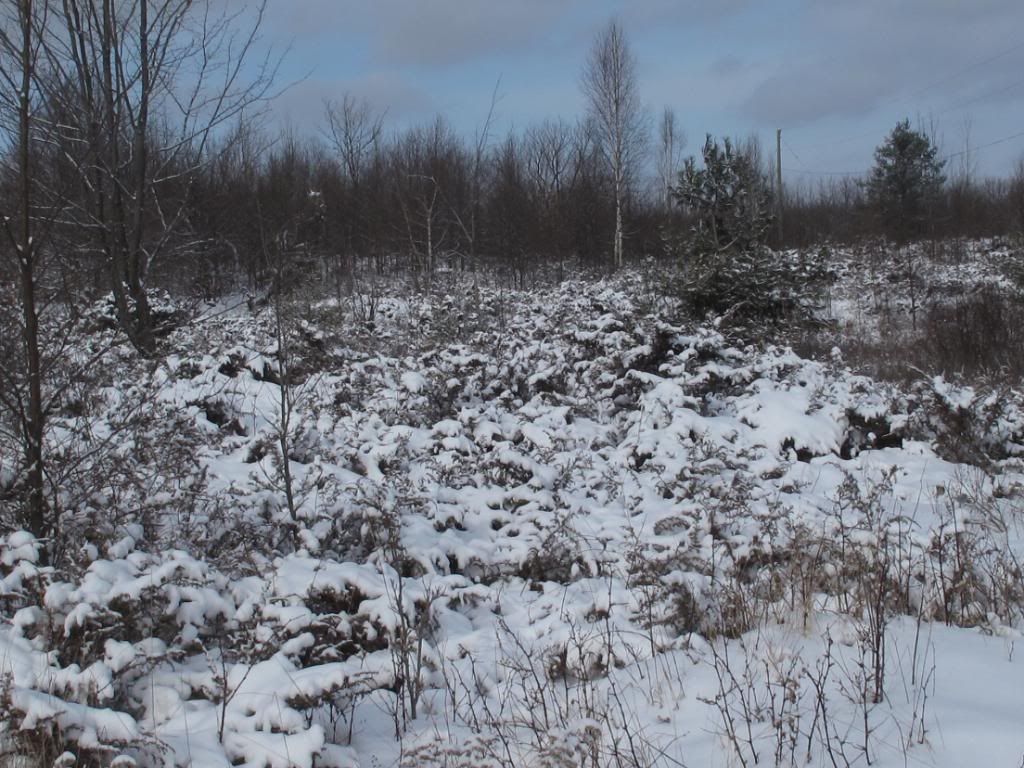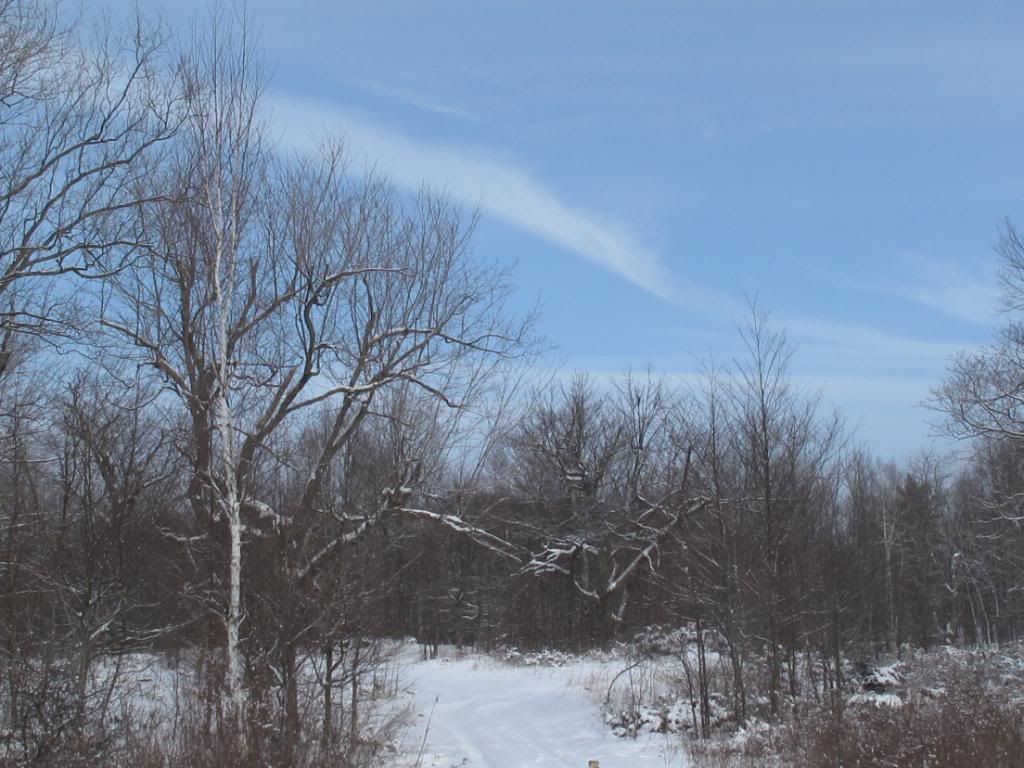 But we had no luck, because we were on the wrong trail, we knew the buck trail split off into a doe trail, and most of the tracks I started to go to were old. Kevin found a main bedding area however, with five fresh beds from today.
On the way home, Douglas stopped to say hello to Flavious.
Once I got inside, Kevin walked for a few more minutes and located the fresh buck trail. He came in to tell me, and it drove me crazy I couldn't go back out and hike more. I can't push it. Though stubborn as I am, I want to so badly. It takes all my willpower to remind myself not to be crazy.
Kevin decided instead of following the trail he'd go clean the snow pile around our mail box on the township road, I think he needed a tractor fix. We haven't had much snow, not enough to stop our truck, but when the township plow does the main road, they seem to pile up snow at our mail box, so he cleans that to make it easier on the mail lady - who we appreciate greatly, the old mailman would not deliver mail to us in the winter and our mailbox is a mile from our house - so he didn't even have to leave the main road.
It's been snowing this afternoon, but hopefully tomorrow we'll be able to check the area we think he was hanging around in around the time of the antler dropping.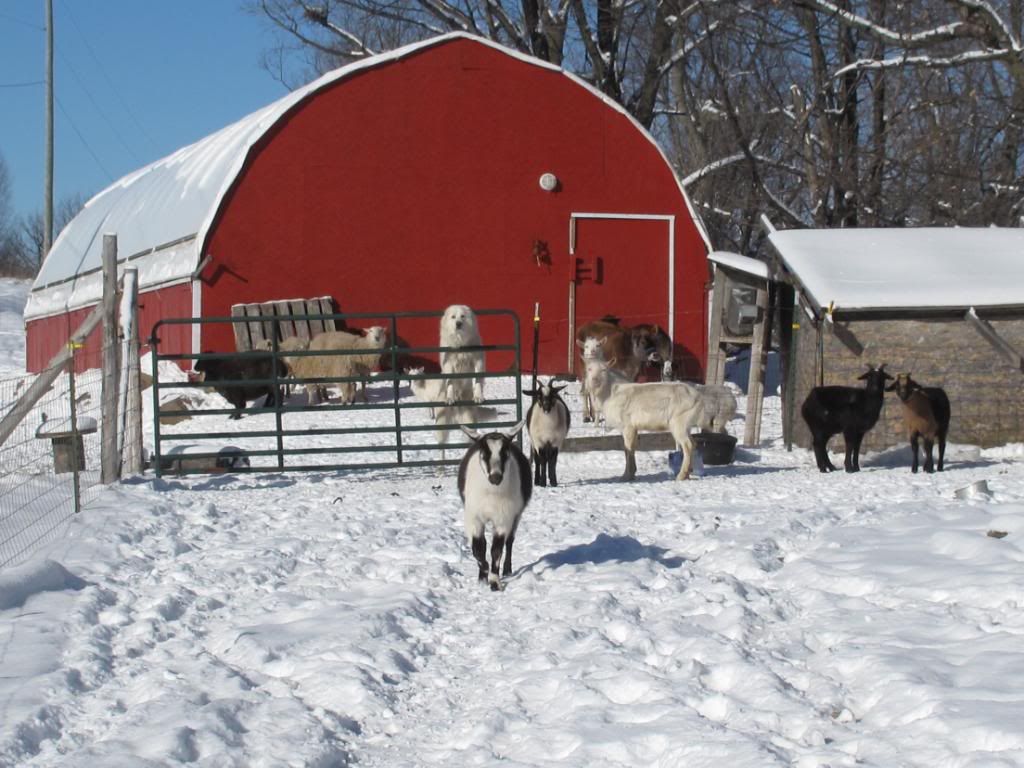 I went up to the barn yesterday to trim Oscar's teeth, he's the rabbit with malocclusion, and help with a couple things. Then I took the mule for a quick ride, my first time on the mule in 5 weeks. It wasn't too bad, but next time I won't drive, I'll let Kevin.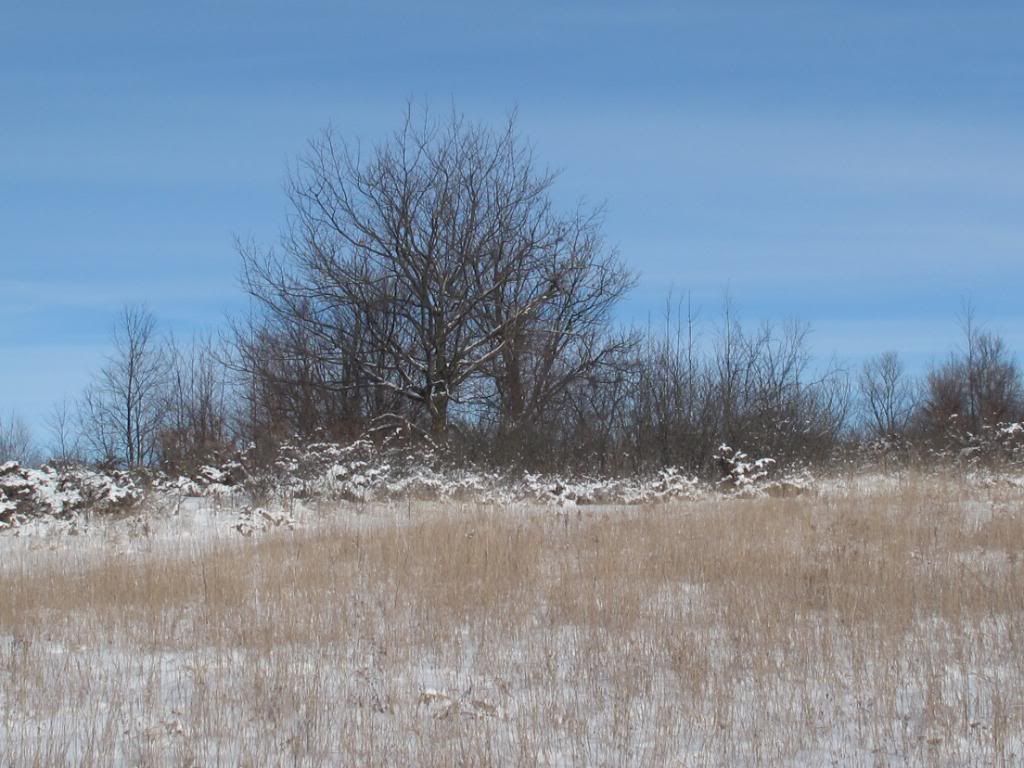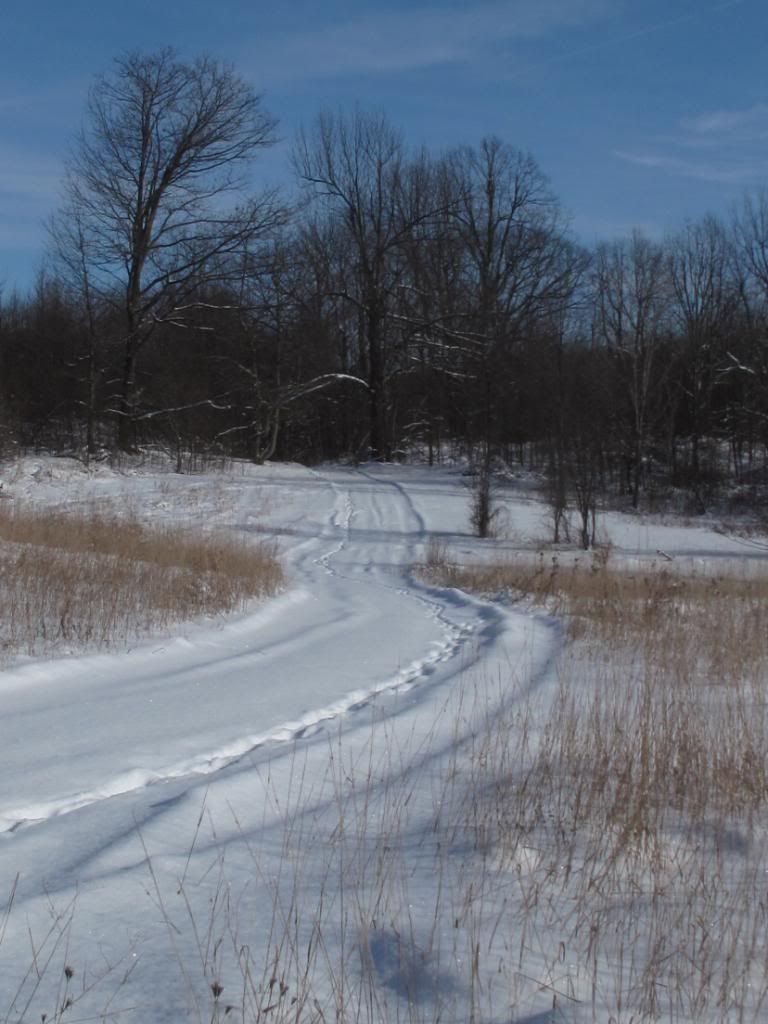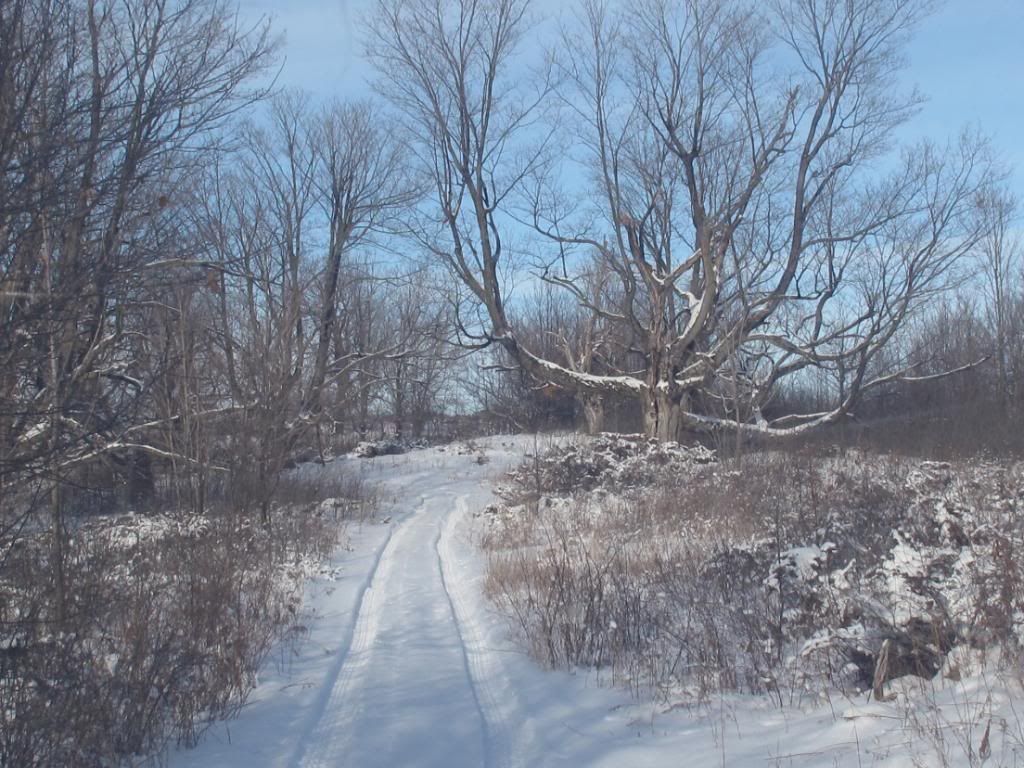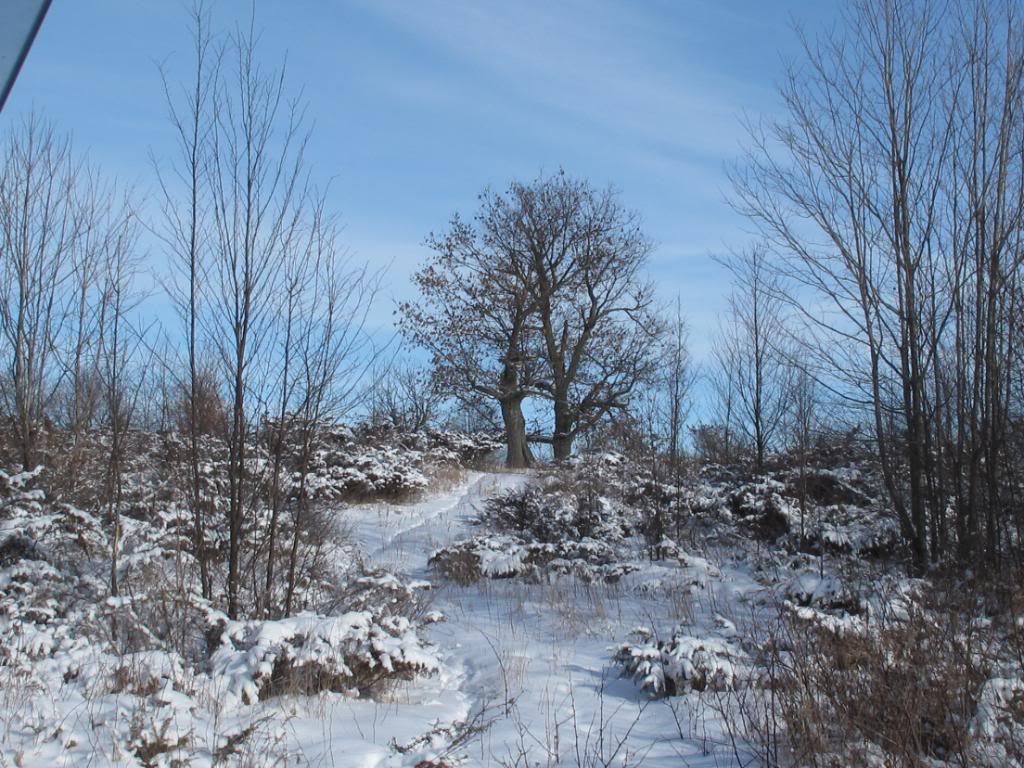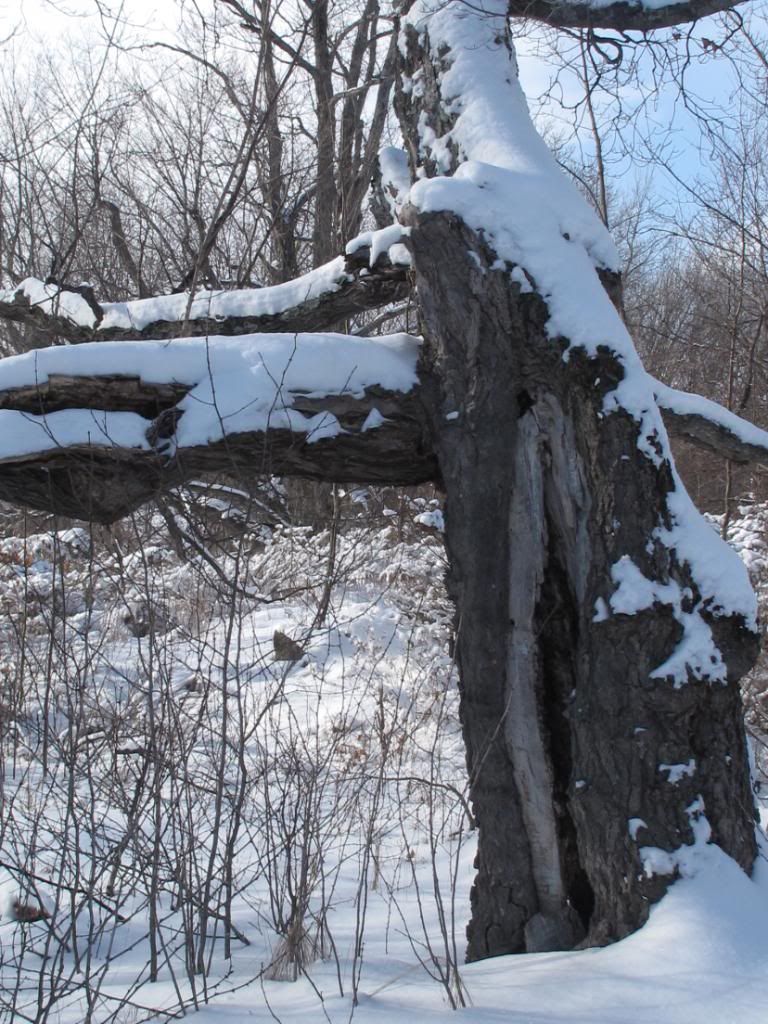 I made these Banana pancakes for breakfast earlier in the week and they turned out really good, worth sharing. This recipe comes from the Barefoot Contessa family style cookbook.
1 1/2 cups flour
3 tbs sugar
2 tsp baking powder
1 1/2 tsp salt
1/2 cup sour cream
3/4 cup milk plus 1 tbs milk
2 eggs
1 tsp vanilla
1 tsp grated lemon zest
butter
2 ripe bananas diced plus extra for serving
pure maple syrup
Sift together the flour, sugar, baking powder, and salt. In a separate bowl, whisk together the sour cream, milk, eggs, vanilla, and lemon zest. Add the wet ingredients to the dry ones, mixing only until combined. melt 1 tbs of butter in a large skillet over medium-low heat until it bubbles. Ladle the pancake batter into the pan to make 3 or 4 pancakes. Distribute a rounded tablespoon of bananas on each pancake. Cook for 2-3 minutes, until bubbles appear on top, and the underside is nicely browned. Flip the pancakes and then cook for 1 more minute until browned. Wipe out the pan, add more butter, and continue until all the batter is used. Serve with sliced bananas, butter, and real maple syrup!
We really enjoyed these and the recipe went into my keeper pile.
Off to bed for now.