Baby it's cold outside!
It's cold! The wind is blowing bitterly today. I had Jim leave the goats inside, we have run in sheds outside for them to get out of the wind and the sheep are out. Of course the goats and Izzie the Jersey would have been fine outside for a while but they are spoiled rotten as we all know by now.
Yesterday I ventured out for the first time, Kevin drove of course. We just popped over to see our cousins and drop off some of the Cornish pies I made. It wasn't so bad, the driving still is hard with the vibrations but on the way out the lane, Kevin was driving very slowly so the truck wouldn't bounce, and I looked up at our broken tree that split this fall and there was a Pileated woodpecker! He looked right at me and we locked eyes, I let a little squeal out of me and Kevin thought I was hurt, but I was so excited. I've never seen one that close, they are always in the bush on trees when I see them. They are just so awesome, and they are huge, way bigger than you would imagine.
We've been eating up leftovers since we had a tremendous amount of turkey leftover. Last night I quickly put together a pot pie. I didn't use a recipe but used some leftover turkey, about 2 cups of gravy leftover and 1 cup of vegetable stock. I cooked that up with some sweet potatoes, celery, and, peas. I seasoned with salt, pepper, and, lots of thyme. Just cover that with pastry and cook for about 45 minutes at 425 degrees Fahrenheit.
and after the boys got a hold of it...
Norman got a new coat from his Auntie Pat in Naniamo, B.C. It looks adorable on him and it's so warm. It's warm, easy for him to get around in and not too long.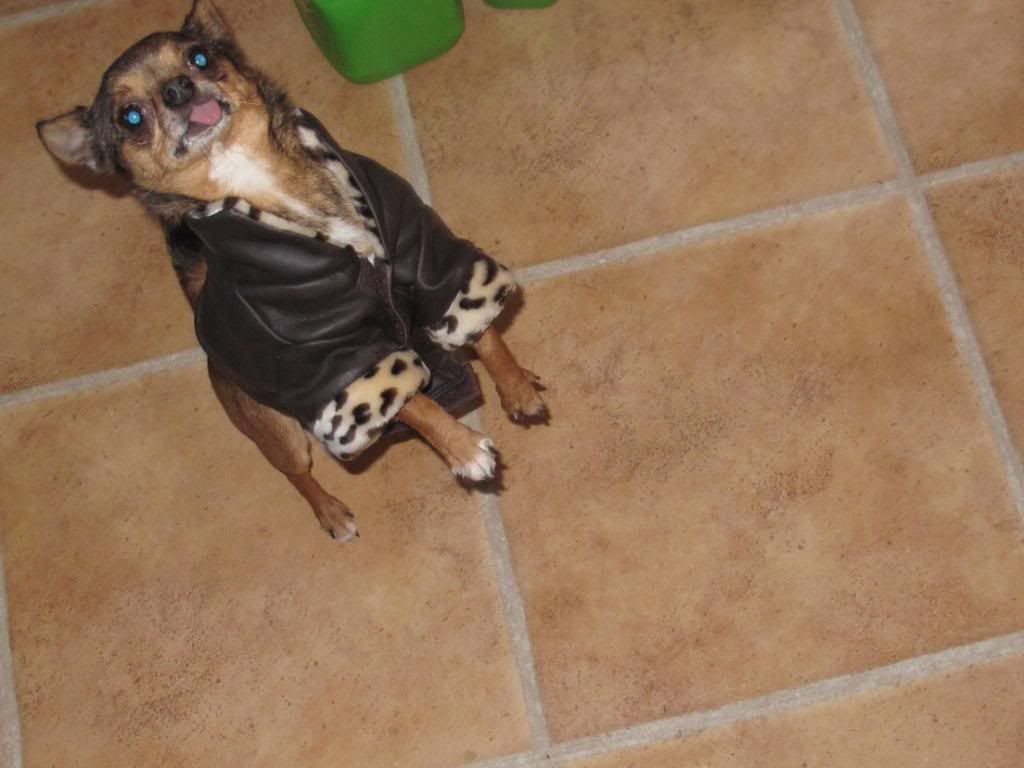 How stylin do I look?
I know, I'm adorable...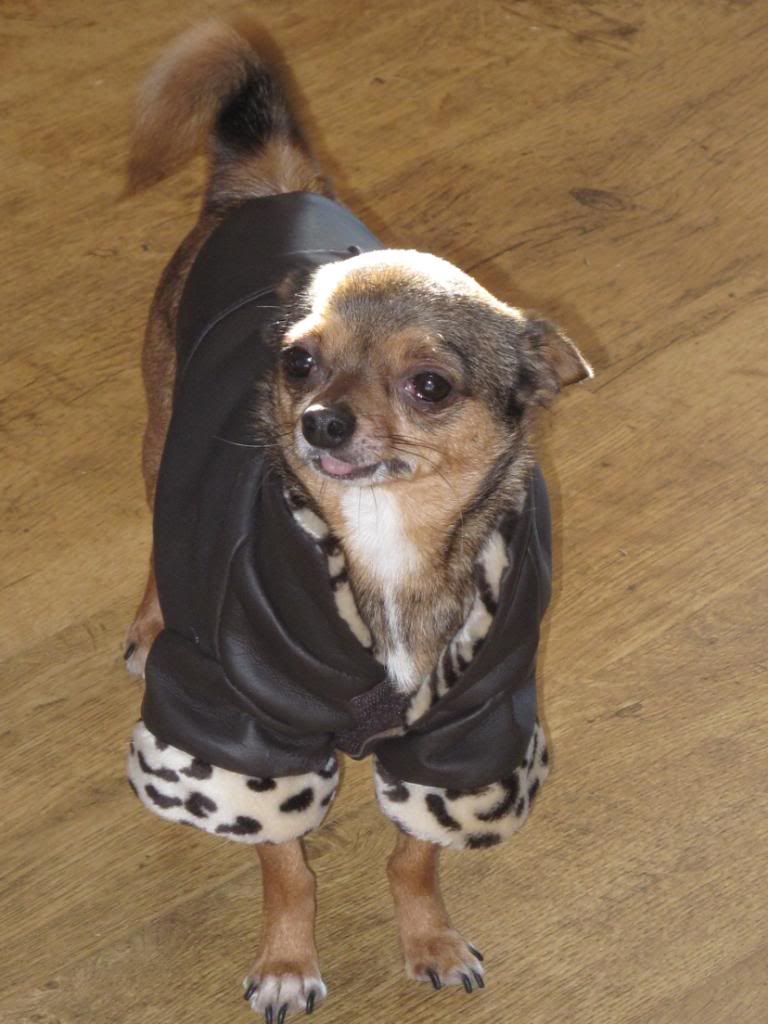 Really I couldn't be cuter...
We've been told the lake is frozen now. We haven't been down there since my surgery. We are really hoping to get out ice fishing this season, if I can make it down to the lake. I'm not sure if I'll be able to ride in the mule yet but hopefully in a couple weeks. If I can just get there, all I have to do is sit for a while. There is Walleye, Northern Pike, and small mouth Bass in the lake.
Since it's so cold tonight I'm thinking of making soup for dinner, we need a turkey break. I was thinking about doing roasted vegetable soup with parsnips, butternut squash, sweet potatoes, onions.... that sounds good. We'll see how much energy I have.
Brrr.... good night to stay inside and keep the fire burning!