Almost a new year
I cannot believe it's almost a new year. This past year has gone by so fast. Most years I think we find ourselves saying that but this year especially feels like it. We had a lot of good things happen this past year and a lot of animal miracles with Sammy, Beatrice, and Izzie. It was a very busy year with traveling, animals, and our health. I am hoping more than anything for good health for both of us, our animals, and all of you this coming year.
We have a lot of projects planned for 2011, but first I need to recover, and I need to keep reminding myself that because I seem to forget about that once and a while.

We plan on making maple syrup again this year, rebuilding the chicken house and building a new yard so the chickens can be back near the garden and house. We need the space in the barn for more stalls. We'd like to raise some turkeys this year, and put in a good garden since last year we only had a small one because of our travels, and hopefully we'll get more of the house finished.
I checked our trail camera chip today, and there was 900 pictures on it. Yes. The camera was pointing to the left of our yard near the marsh. 900 pictures! Hard to believe. I guess this is a busy place! Almost all of them are deer, we caught a large bird flying over the marsh and the camera strap broke loose and caused a series of photos, but otherwise all the pictures were deer.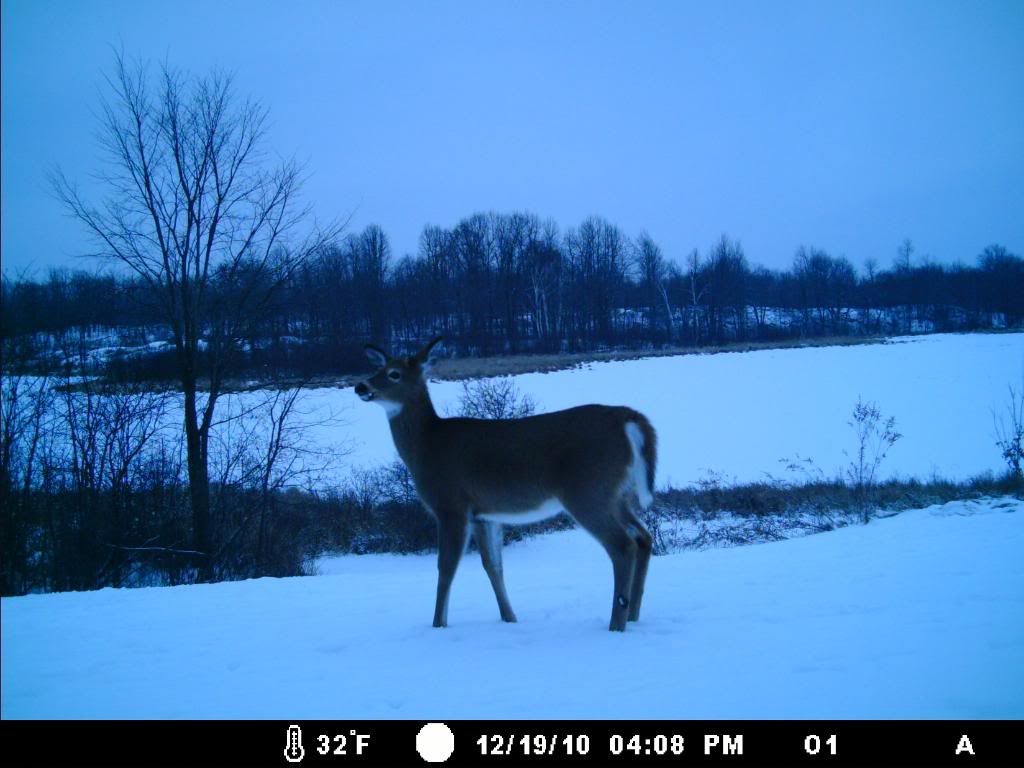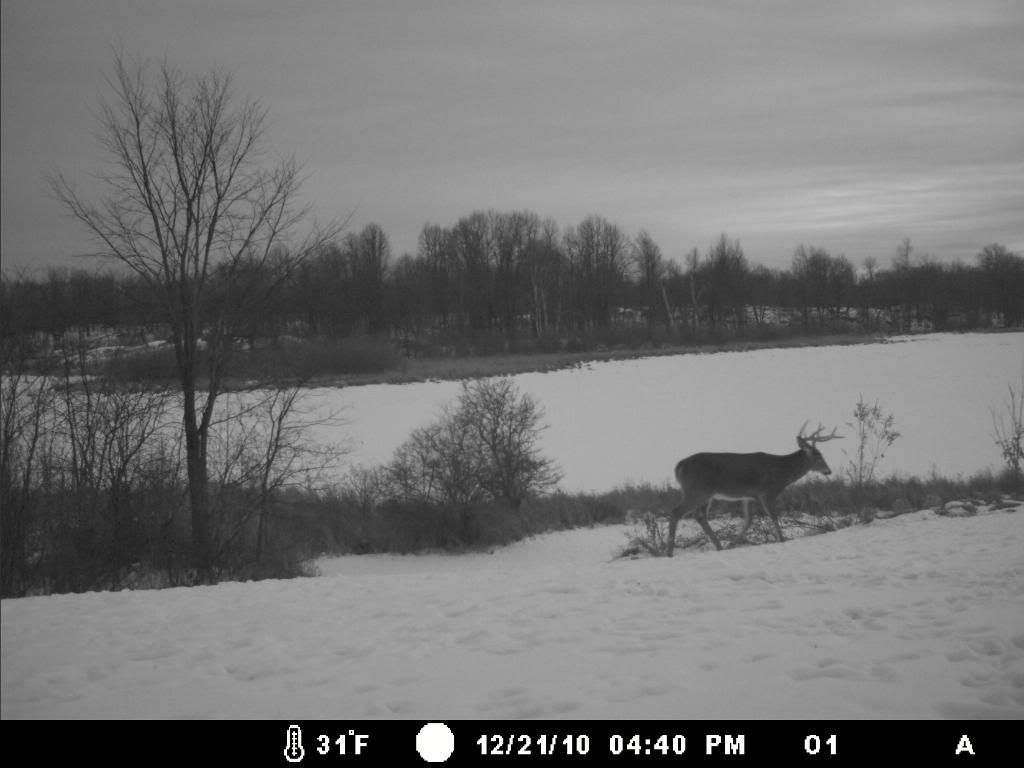 Yesterday I got up and made some mini banana cranberry loaves and some barley soup to take to our cousins. When Kevin and Jim got a taste of the soup, they decided they wanted some too, so I made two pots. The soup couldn't be easier and it's really good, especially with a good crusty bread.
Vegetable Barley soup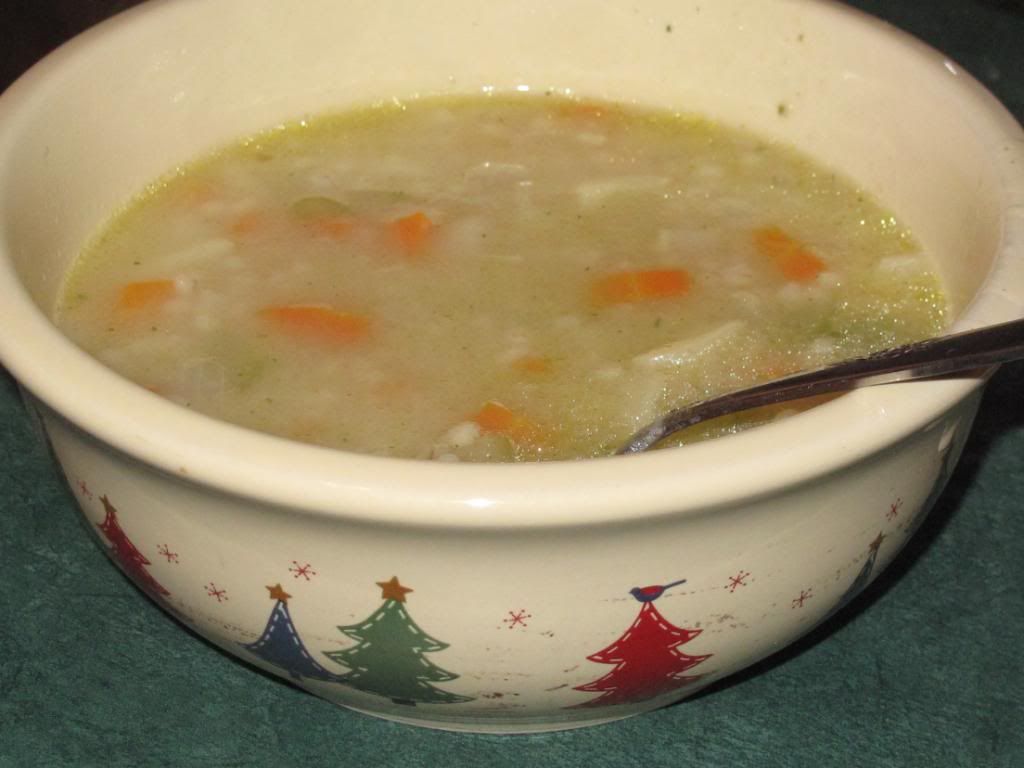 Ingredients:
2 Tbsp butter
1 large onion, cleaned and diced small
1 large parsnip, peeled and diced small
1 large carrot, peeled and diced small
1 cup pearl barley
6 cups vegetable stock
Directions:
In a heavy pot, heat up butter and oil on medium high. Add onions, parsnip and carrots. Sweat, stirring every couple of minutes, for 10 minutes. Season with salt and pepper half way through. Reduce heat if cooking too fast.
Add vegetable stock, bring to a boil. Add barley. Bring back to a boil, reduce to a simmer and simmer until barley is tender, about 20 minutes. Season to taste, adding water if needed.
When cooked through, serve with bread and garnish with freshly ground black pepper.
and the mini loaves are so good! and cute too.
Banana Cranberry Mini-Loaves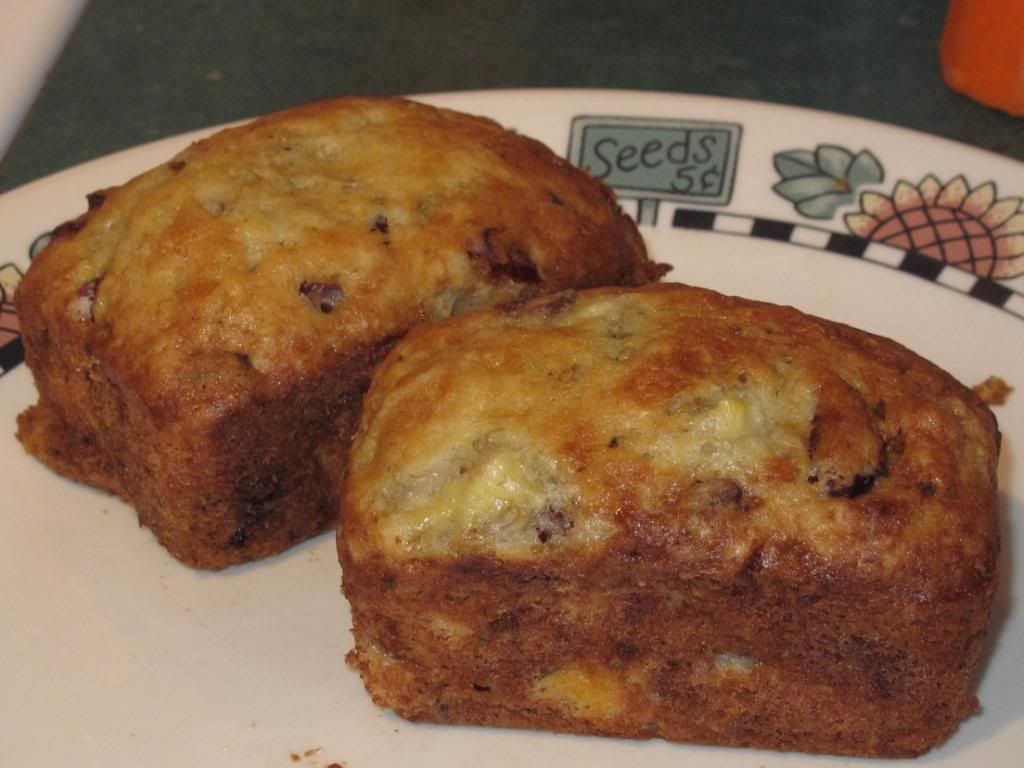 1/2 cup softened butter
1 cup granulated sugar
2 eggs
3 mashed, ripe bananas
2 cups all purpose flour
1 tsp baking soda
1/2 tsp baking powder
1/2 tsp salt
1 cup dried cranberries or fresh
Pre-heat oven to 350f.
Cream butter and sugar together. Beat in eggs one at a time, beating until smooth. Add mashed banana and blend in.
In a second bowl, stir flour with baking soda, baking powder and salt. Add to banana mixture stirring only to moisten. Gently fold in cranberries. Transfer to greased mini loaf pans or muffin tins. Bake for 18-22 minutes, or until inserted toothpick comes out clean. Let stand 10 minutes. Remove from pan and let cool on racks.
Both of these recipes came from a favorite blog,
Living in the kitchen with puppies
. My version of the vegetable barley soup is a little different than the original. She has tons of great recipes and I've got a list a mile long to try now.
I'm hoping to try a recipe for ginger chicken tomorrow to go with our roast duck and Basmati rice for our New Year's Eve dinner.
We got a new addition to the family yesterday, an 11 year old Angora rabbit named Yeti. I had agreed to take him back in Sepetember and his former owner and I just lost touch and then we went away for a month. We reconnected in November and planned for Yeti to come after Christmas. His family just couldn't keep him any longer, so we agreed he could retire here.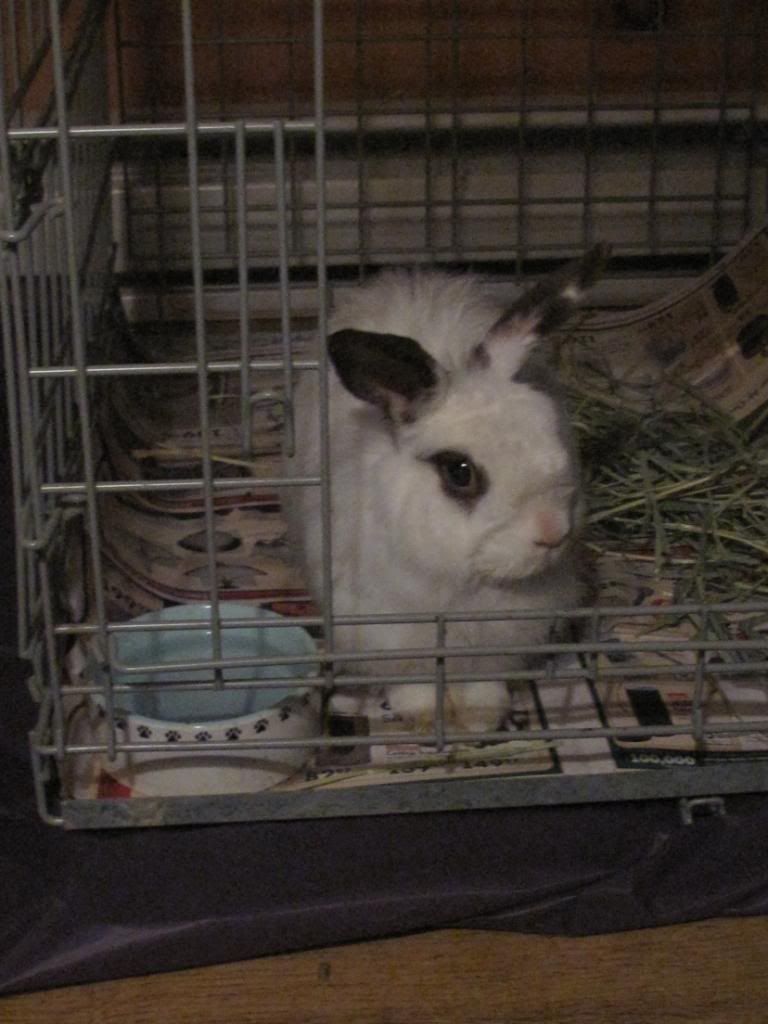 I didn't manage to get a lot of pictures because last night was a rough one for me, so I was in bed. This morning Yeti is doing great, trying to figure out what the Prairie dogs are. He met the dogs last night and was quite taken with Norman, the rabbit loving Chihuahua, but a little freaked out by hyper crazy Doug the Pug, but once Douglas calmed down they had a good sniff and got to know each other. Douglas was pretty shocked himself because he didn't realize there was a new rabbit in the kitchen when he came tearing in there looking for me.
Well I'm off for a nap. There was a strange thumping noise under our porch last night, right outside the bedroom, under the sun porch. We still have no idea what it was even though Kevin got up to look, we figured there was a Raccoon under there which is probably what it was.
Kevin is busy working on his computer which isn't working because of AOL... again, this happened last year when we tried to update AOL. It's a nightmare. Hopefully he can get it fixed, otherwise we have to wait until Tuesday when someone can come out here to try and help fix it. He's been trying to fix it with the people from AOL for about 9 hours now. Oh joy!