Chocolate gingerbread cookies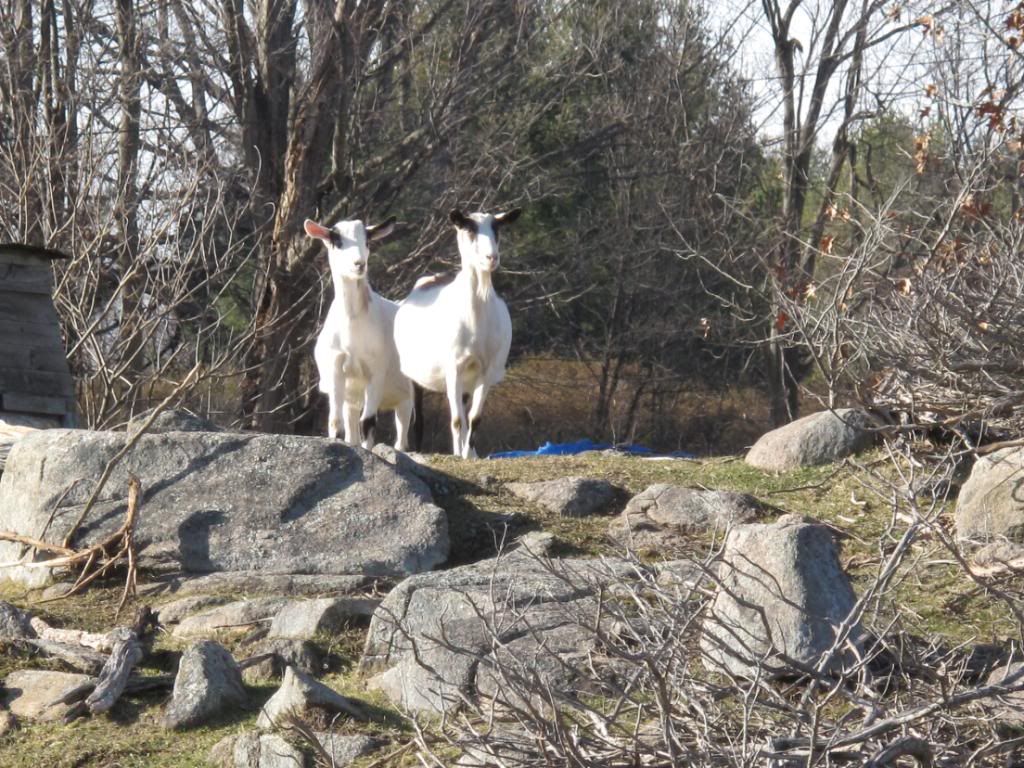 Another shockingly beautiful day. Actually today it's so warm it is downright t-shirt, sunbathing, margarita on the porch weather.
This morning I worked outside cleaning up... Cleaned the goat yard up, mostly debris from the big dogs, chewed up toys, etc. The boys got the track back on the cat so Charlie was able to resume work on our new trails and Kevin and Joe resumed hauling in wood for our pile...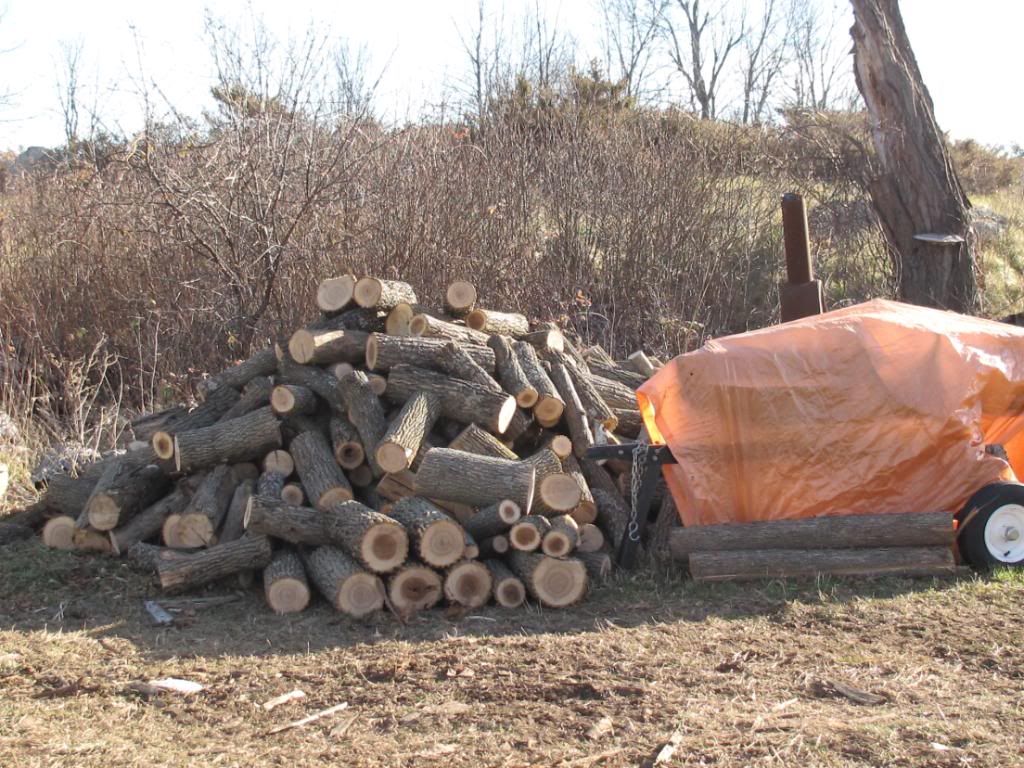 So far, it's looking good. The dogs went over to check it out with me.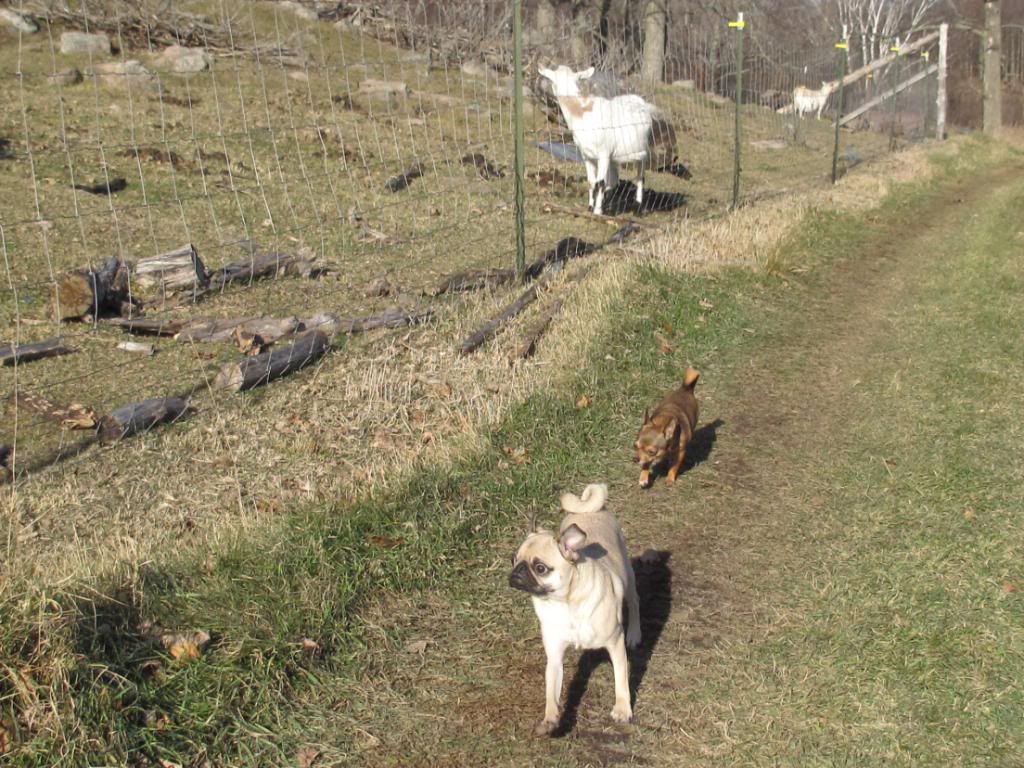 This afternoon I was forced, yes forced into making cookies. I saw this recipe this morning for Chocolate gingerbread cookies.
Yes, you read that properly. I wasn't in much of a mood today for baking, or for cooking, especially since I'm saving up my energy for cooking turkey tomorrow. But I just had to look at a favorite cooking blog and what was before my eyes? Chocolate gingerbread cookies. How could I NOT make those?
I went to the barn, cleaned stalls, cuddled sheep... I tried to distract myself, but inside my tummy was saying "go make cookies!"
Really, I just had no choice in the matter. So I broke down and made the cookies. And yes, they taste as good as they sound. Of course if you don't like gingerbread (gasp) or chocolate (double gasp) you won't like these. This is the
original recipe
My handy sous chefs were there as always to assist me in case I needed help with anything. Or simply just dropped something.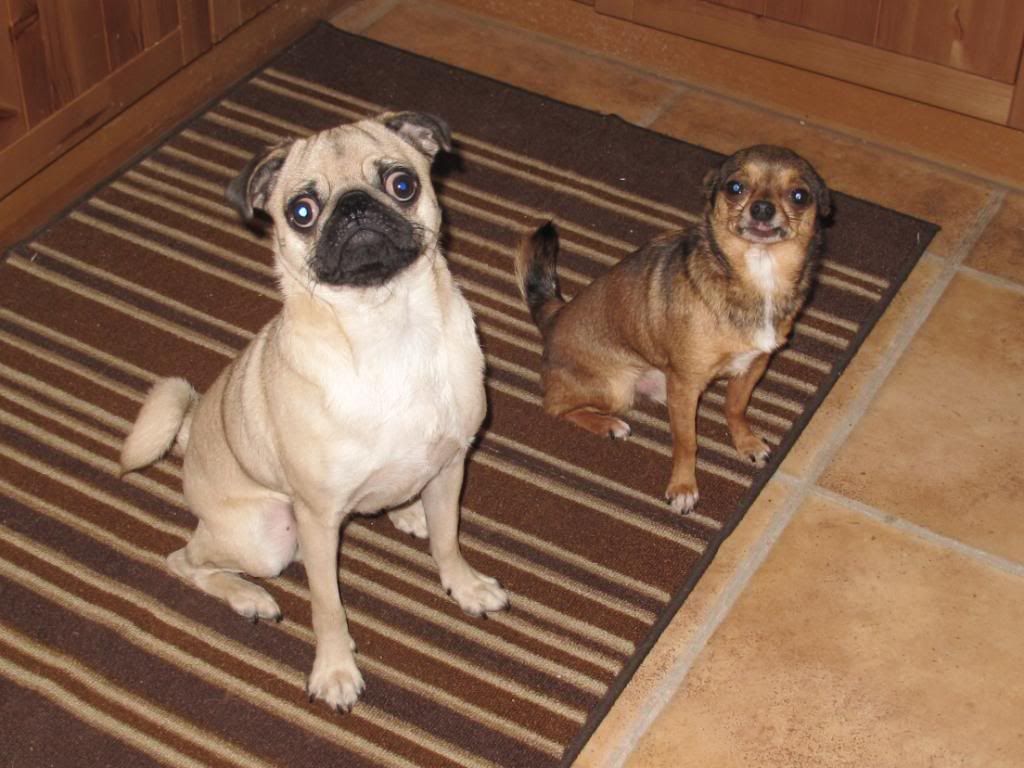 This is my recipe with my few small alterations. However I didn't make either of my two batches of cookies exactly this way. The first batch I forgot to add the coca powder, and for the second batch I didn't forget but I decided to not use the chocolate chips. So you can make these however you'd like.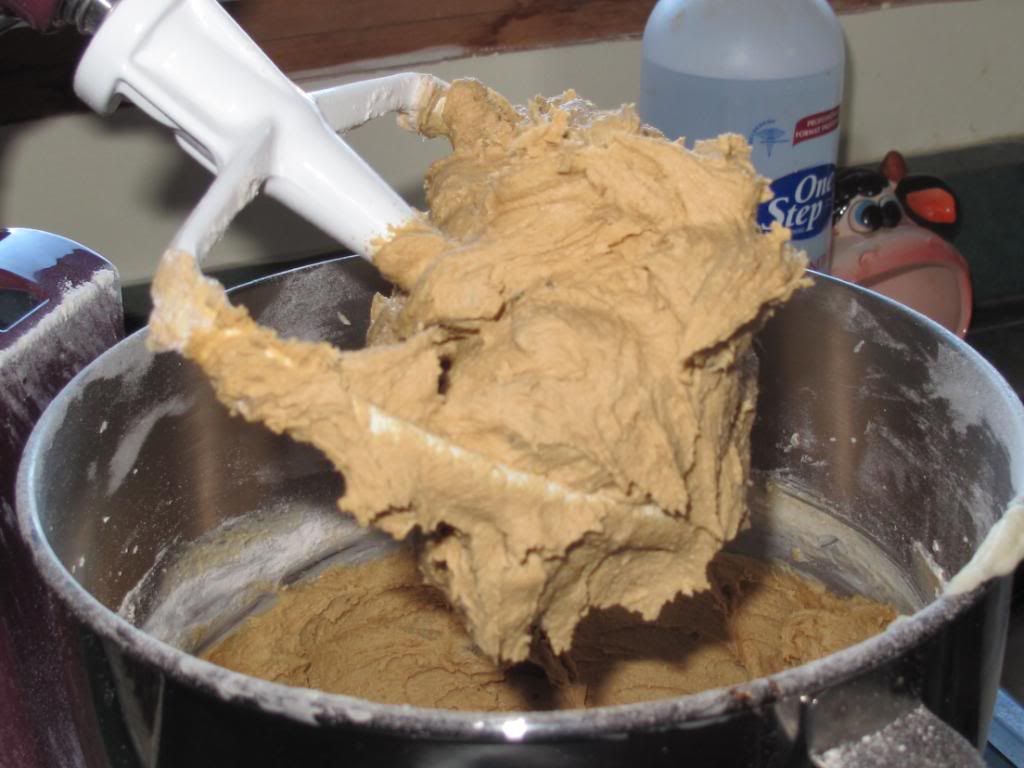 Ingredients
7 ounces semi sweet chocolate chips
1 1/2 cups plus 1 tablespoon all-purpose flour
1 1/4 teaspoons ground ginger
1 teaspoon ground cinnamon
1/4 teaspoon ground nutmeg
1 tablespoon unsweetened Dutch-process cocoa powder
8 tablespoons (1 stick) unsalted butter
1/2 cup dark-brown sugar, packed
1/4 cup unsulfured molasses
1 teaspoon baking soda
1/4 cup granulated sugar
Preparation
Line two baking sheets with parchment. In a medium bowl, sift together flour, ground ginger, cinnamon, nutmeg, and cocoa.
In the bowl of an electric mixer, fitted with the paddle attachment, beat butter until whitened, about 4 minutes. Add brown sugar; beat until combined. Add molasses; beat until combined.
In a small bowl, dissolve baking soda in 1 1/2 teaspoons boiling water. Beat half of flour mixture into butter mixture. Beat in baking-soda mixture, then remaining half of flour mixture. Mix in chocolate; turn out onto a piece of plastic wrap. Pat dough out to about 1 inch thick; seal with wrap; refrigerate until firm, 2 hours or more.
Heat oven to 325 degrees. Roll dough into 1 1/2- inch balls; Roll in granulated sugar. Bake until the surfaces crack slightly, 10 to 12 minutes (15 minutes in my oven). Let cool 5 minutes; transfer to a wire rack to cool completely.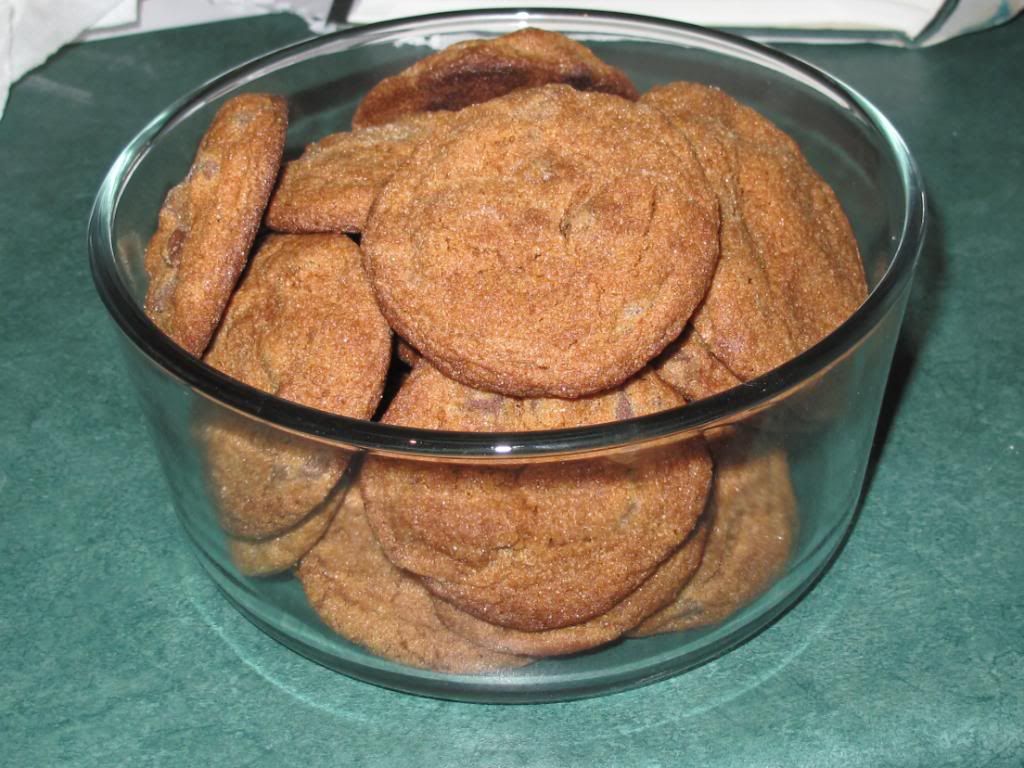 and now... back to work.