Time to start hauling in wood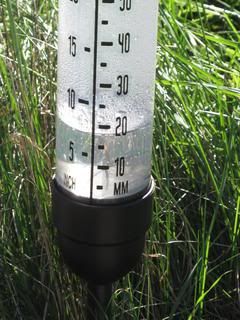 Last night we had our first fire of the season. It's cooled off considerably, especially at night. It poured rain all day yesterday and was pretty miserable out, so that didn't help. I checked the rain gauge this morning and was surprised we got as much rain yesterday as we did.

We hauled a few loads of wood in today. One of the trees we marked last season to cut this year fell down for us. A little bit of the tree was lost to rot but almost the entire tree was good. We used the tractor, mule, and cart, to haul in our loads. It's the start of many, many loads to come over the next few months. Kevin has to change the filter in the wood splitter and then we'll split this load and continue hauling in more.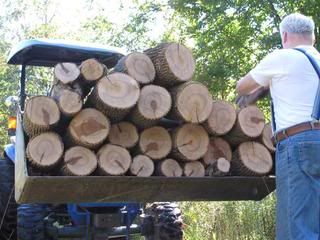 We threw the chain on the chainsaw so Kevin went home to get his tools and I took some pictures and walked around a bit.
Here is what we had hauled back to the wood yard by the end of the day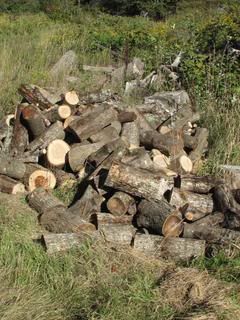 I found some really interesting mushrooms, two I've never seen in our forest before. If anyone has any idea's as to what kind of mushrooms they are, please leave a comment or send me an email. I've been trying to find them in books and online but so far no luck.
Mushroom number one: has a reddish orange top, a yellow stem, and yellow underneath the top. Could be an immature mushroom
Mushroom number two, looks horrible. Is very wet, slimy, not on wood, just in the wet leaves on the forest floor:
I saw a Cedar waxwing! which is unusual this time of year, at least for us to see. Maybe they are around. I recognized the song before I even saw the birds.
and at home in our yard were two Flickers, they are the neatest birds to watch....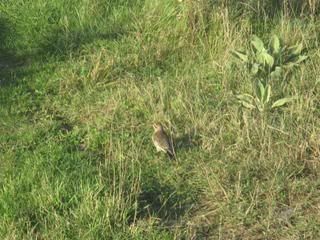 Our cedar swamp (as we call it) is turning red and is just beautiful right now. It's one of my favorite places on our property. I managed some great pictures of it this afternoon, great lighting, and pure luck I annoyed some geese so badly they decided to leave.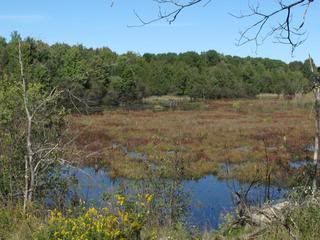 and this evening we had a visitor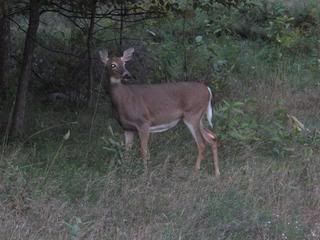 Now I'm really tired. I still have to clean the kitchen, and tend to the birds, Prairie dogs, rabbits, and dogs, before I can hit the hay myself. So that's all for tonight :)

Oh I almost forgot to share! Ferd the baby bunny, is.... absolutely.... a BOY!