painting and tired
I was trying to update the blog earlier, but was having a hard time since somebunny was sleeping on the computer....
Quick post tonight, it's been a long day. Just got food into us and that was at 9PM, at 10 PM now I just finished cleaning up the kitchen.
Today I managed to get most of the kitchen painted. The high work I'll have to finish tomorrow, or maybe Saturday, since tomorrow I think we are going to head to town to get a few things.
It's a very light yellow, lighter than I wanted, but it actually looks nice. I'm not a big yellow fan and our counter tops are dark so we needed something light that would go with dark green and the rest of the house since the kitchen is open to the rest of the house. I think it will work fine. I suppose it will have to because I'm not planning on painting it again soon! These are not very good pictures, when it's all done, I'll get better ones...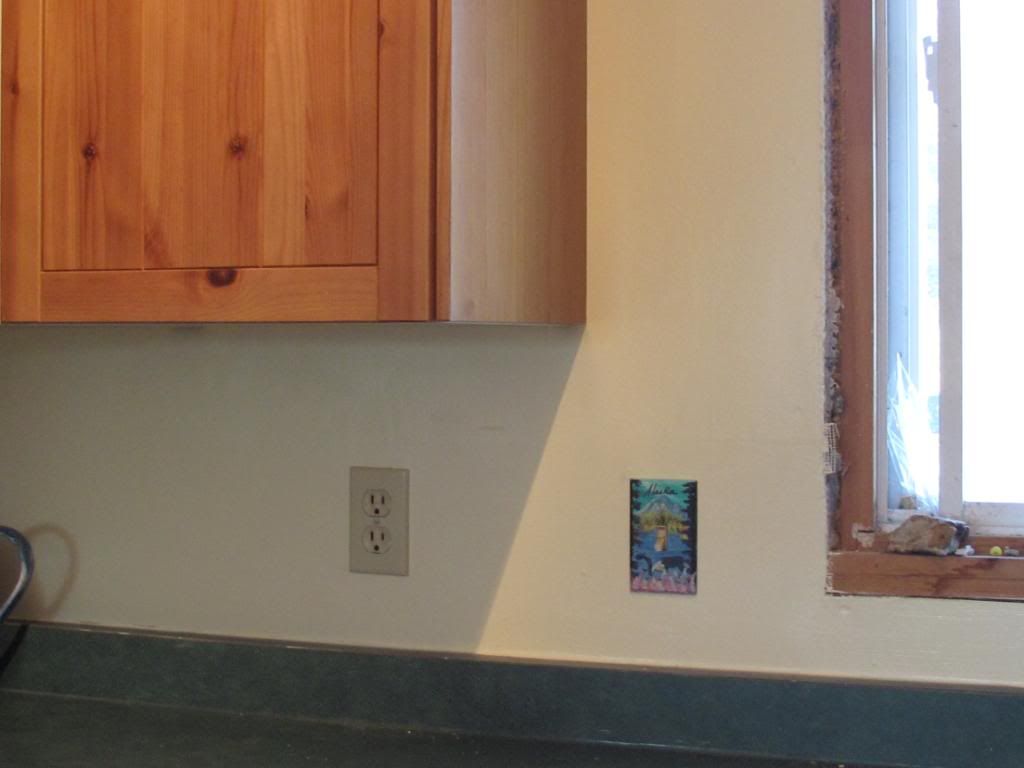 It doesn't show up good in these pictures, it's very light. But I tried to get some shots to share!

And before bed, one food related tidbit to share... We used to love these portobello mushroom burgers, they were vegetarian burgers but still our favorites. Then they started putting sulfites in them and Kevin cannot eat sulfites, no way, no how. So finally it dawned on me, put portobello's in my homemade burgers. Worked great, our favorite burgers yet. I just sauteed them in some butter and then put them right in the mix. It's worth a try, they were really yummy! Put as much or little as you'd like. Would have been better with bacon on them too though.

Now I'm off to put the kids to bed, so I can go there myself!