Izzie, peppers and Douglas visits the baryard
Hey! Braveheart says "Don't I look handsome with my summer clothes on?"
Izzie got dehorned this morning. He cauterized the holes and they sealed great, she is doing amazing this evening. She didn't fuss a bit when he took them off, just stood there calmly and the same once it was over, she was just looking for her morning treats. She is such a patient girl. I'm confident they will heal well, this evening they are sealed and everything looks good.
My plants are full of peppers so I best get to roasting and pickling. I'd like to have a couple jars for the winter, and we'll enjoy some roasted with one of our meals in the next few days. I'm so happy to be home cooking again. I've got tomatoes coming, and my herbs are all doing well.

Peppers

Chamomile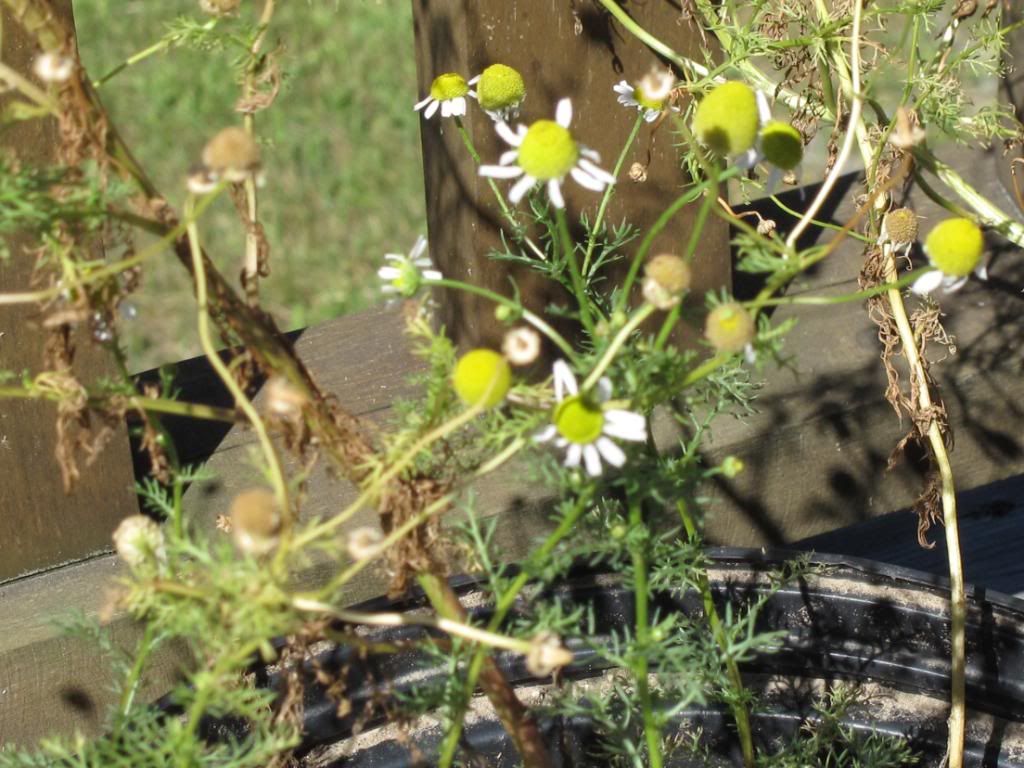 Thyme
Douglas came up to the barnyard with me for the first time ever today. Well, he's been up to the barnyard before, he's just never been in it, and then in the barn. Just the babies are in the barnyard right now, so I figured it would be safe, no one would hurt him, and they didn't. He had a great time. He scared Beatrice when he ran in and that got Buckwheat's attention, he went over right away to check out this Pug in his barnyard. Of course, they have all met before and Sammy, who lived in the house for three months knew right away who the visitor was. It was a lot of fun watching them
My cute little Beatrice!
Buckwheat and Douglas

Sammy and Bean

Buckwheat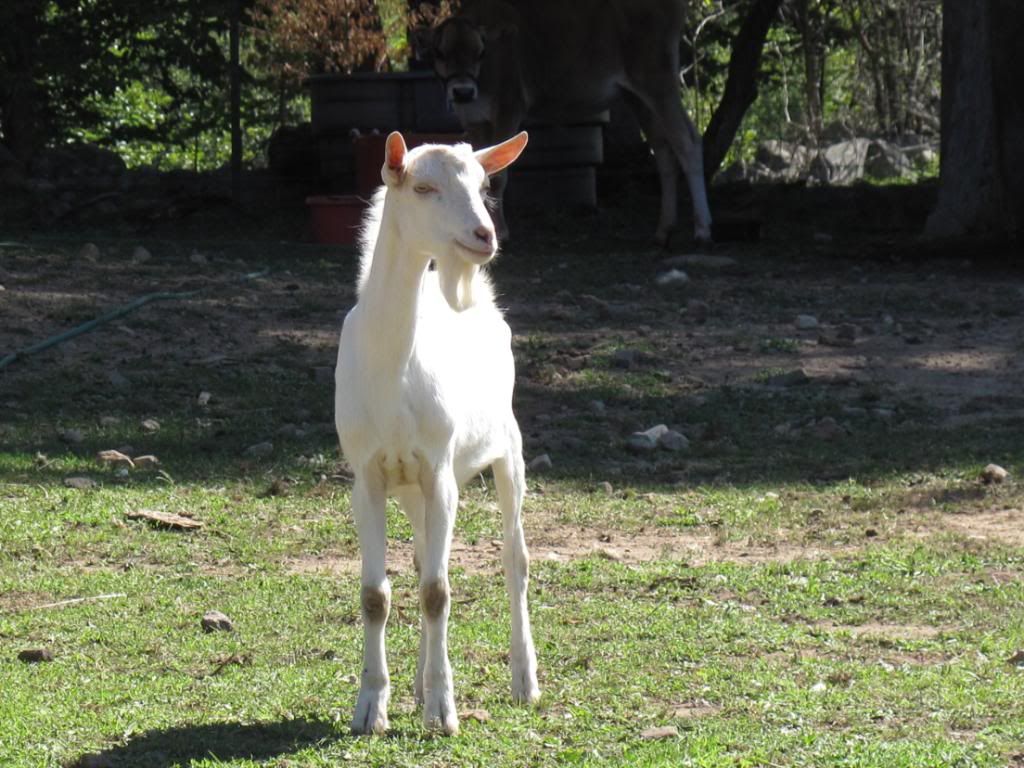 We've got some baby bunnies, which is a rare event here. They are quite adorable. We are having fun with them.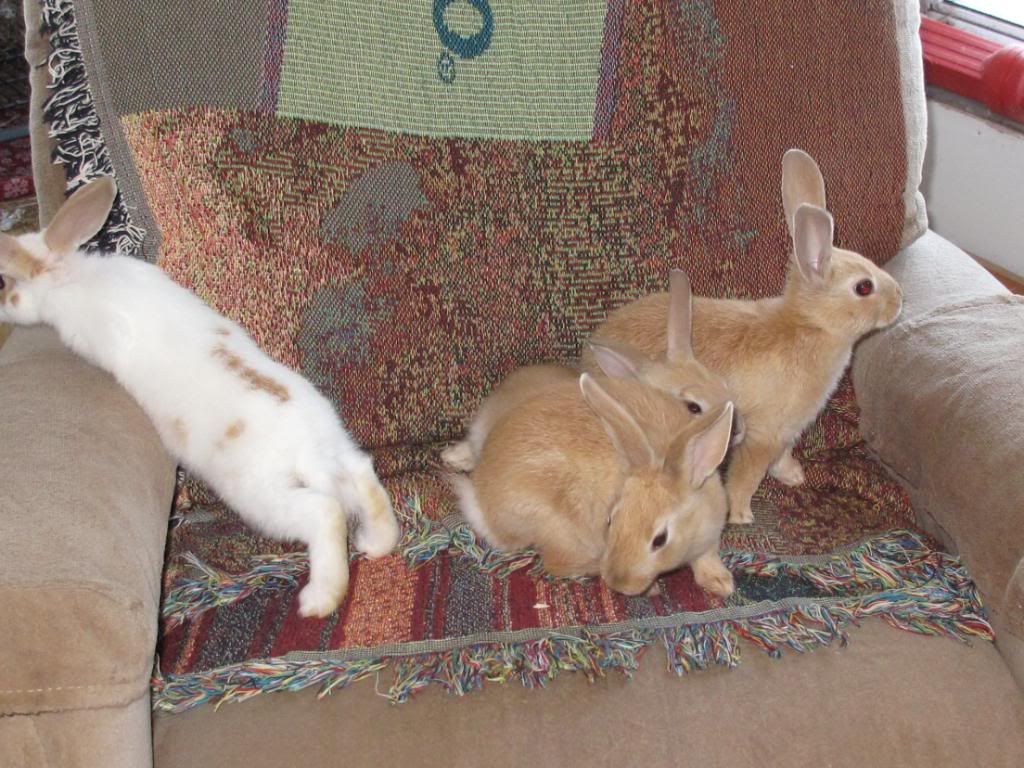 We had a delicious lunch today. I found a recipe for BBQ Portobello mushroom (my favorite) Quesadillas. So I started to make them and had the mushrooms and onions cooking and then made the BBQ sauce. I couldn't bring myself to cover those beautiful mushrooms with that heavy tangy sauce, so I didn't use it. I just put a little tomatillo salsa on the tortilla's, the mushrooms and onions and some mozzarella. Yummy. Portobello's are my favorite mushrooms. They are good on or in anything. I saw a recipe for mushrooms and cream over french toast which I am dying to try out.
All for now. It's almost time for bed. It's been another long day. But a lot was accomplished. Tomorrow I sit down and make my canning list so I can figure out what supplies I'll need.