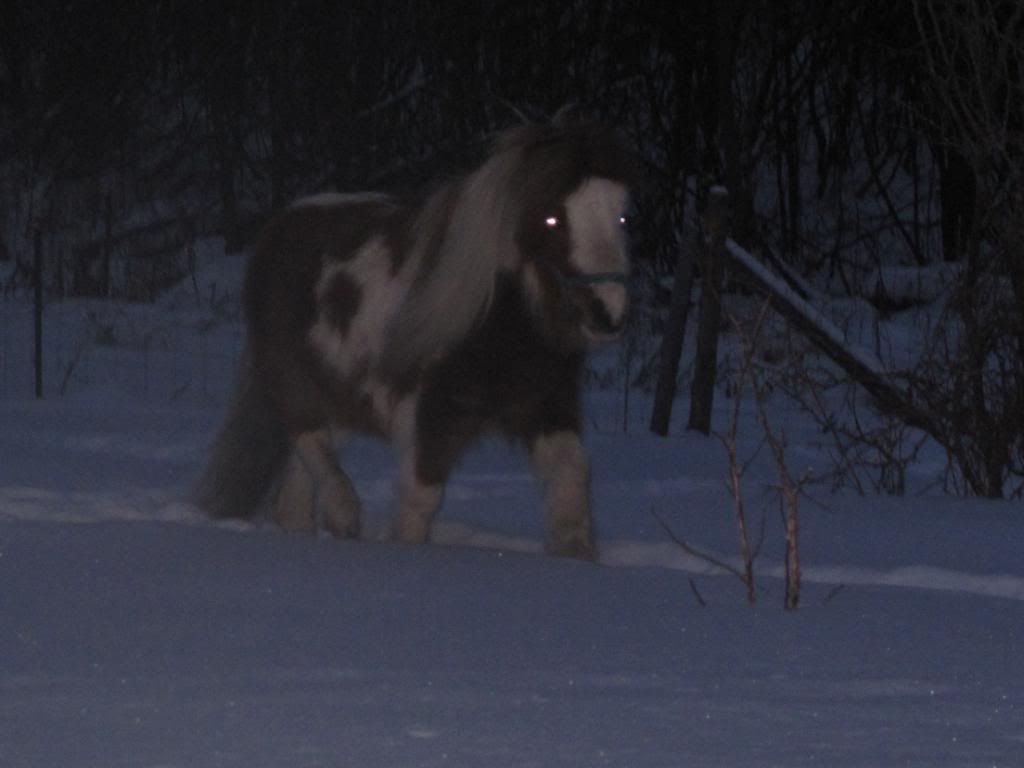 It's snowing and blowing quite heavily this morning. I don't think it stopped from last night. We were going to go logging today but I'm not sure we will now with the wind up so much. The snow is not a big deal but that heavy wind makes it miserable out.
It should be a bacon and eggs kind of morning if we were going to work out in the bush, but instead we are having apple coffee cake, one of our favorites. It's best in the fall with apples from our trees, but it will be a nice treat for a morning like this to get us going. I'll have shoveling to do at the barn for sure just to get in!
Yesterday was a beautiful day and Buckwheat went out with the herd for the first time. He's been out before mostly with the sheep, because he thinks he should be with me all the time and not the other animals. It's going to be an adjustment for him, learning that he is a goat and not a human. It's a hard lesson for a bottle baby to learn. Few every really learn it, but just tolerate being among the other goats because they realize they have to. Everyone was good with him. Of course they bossed him around and tried to keep him out of the hay but no one tried to hurt him. And big Hilda tossed her weight around but never even butted him.. And he knew to butt back if they tried. He did well. He loves Flavious the Pyrenees so he felt more comfortable with his buddy there. But most of the time he was just trying to get back through the fence to me. He is as big as most of my kids from last spring, who are NINE months old. The only one who is bigger is Bulrush, and he's really, ah, chunky.
I've put my name down for a Saanen doe kid this Feb/March. I'm so excited. She will be a great addition to our herd and I'm sure in the future will produce lots of milk for us. It's not like I don't enough have to do and come April I'll have bottle babies of my own. We should have lambs in March if we are lucky. This baby will already be started on a bottle though so a lot easier than Buckwheat who wasn't started on a bottle until he came here. Although, he was easy enough. Sometimes they figure it out really fast, and sometimes it very difficult to get them to understand milk comes out of the bottle!
Deer Norman still has not dropped his other antler. It's going to be hard to find any antlers with this much snow, and more of it falling rapidly. It's really starting to pile up. In the bush, it makes it more difficult to get around. We cut wood yesterday so we have some, we have quite a bit actually but we'd like to save it for February. So we'll use what we have now and go out tomorrow if the weather breaks. Kevin split up some Basswood yesterday and it's not good to use to get a fire really going but once the fire was hot, it burned just fine and kept us all warm.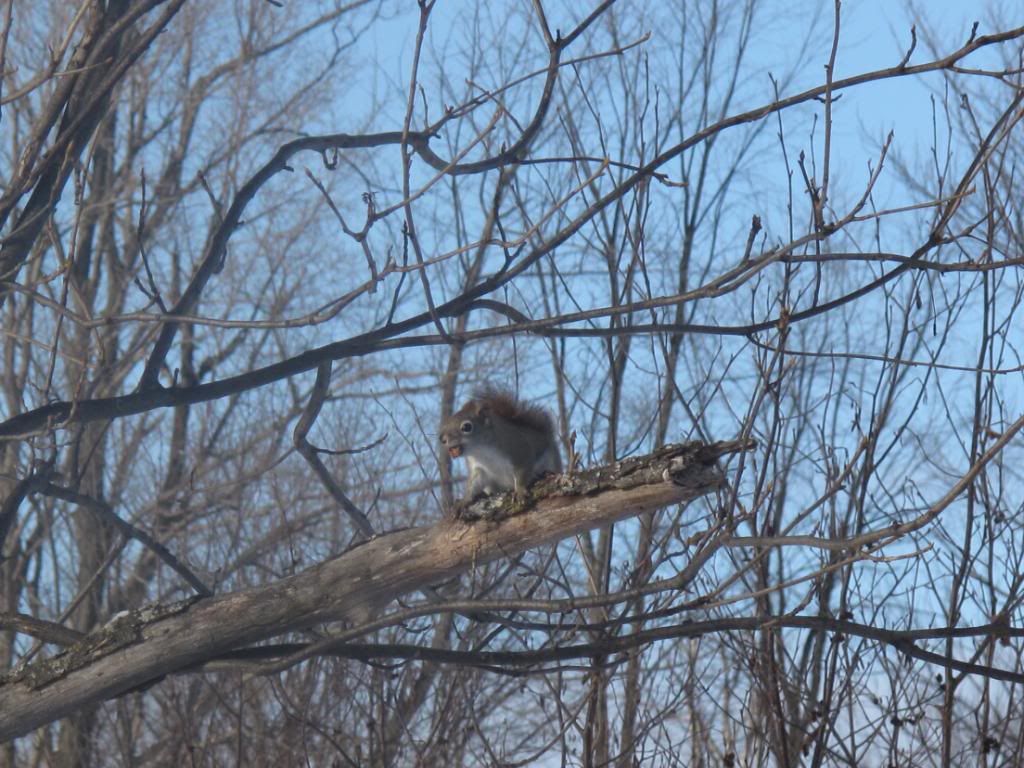 It's funny seeing Torn Ear out there without his antlers. Goofy has been missing for weeks and so has Socks, so it looks like Socks was the fawn we found out on the pond. We have our little doe fawn, and all our other does. Last year I didn't see Goofy for a couple months and then in the spring she showed up one day. So you never know, she might be fine and just off somewhere.
Last night I started to make my list of seeds to order, starting with herbs. Helps make winter feel shorter when I know very soon I could be starting seeds! Really by March we'll have all kinds of things to do with lambs, it will be time to make maple syrup, start seeds. I won't know what to do with myself when that time comes, and we'll remain busy all summer. This year I will be milking which will be very time consuming. I milked Biscuit last year but not for very long. She's such a good girl, and the best behaved for milking I have so I hope she gives me a kid this year. Bucket is definitely pregnant, but I tried (halfheartedly) to milk her last year and she was not a good girl about it. Hopefully Kevin will get me a milk stand made so it will be easier to teach Bucket. None of my does have been milked before, last year was Biscuits first time and I'm amazed she did so well. Maybe Bucket will do better this year. There is a local farmers market now in the summer, at least there was last summer, so maybe I'll be able to sell some of my soap and salves there a few times during the summer.
Douglas is finally growing and doing well. It's been a long road, he's had a few bumps to overcome, but he's doing wonderful now and he's full of Pee and Vinegar like you would not believe. But he's a really good boy, and learning fast. Norman and him are getting along, still working out their positions but playing sometimes, and Norman doesn't leave the room now every time Douglas is there, and they will both sleep in my or Kevin's lap at the same time, which is a huge step. Buddy dog is declining with his health, he cannot hear at all now so he's relying more on sight and that's not very good either. His age is quickly catching up with him now. But he's quite content by the fire keep warming and sleeping. Who wouldn't be?

Last night I made these great little cakes I've been meaning to try. They are mashed potato corn cakes, and quick, easy, and delicious.
Just make up some mashed potatoes - with just butter. Add some corn, shredded cheese (I used cheddar, the recipe calls for Jack, use whatever you want) and an egg and salt and pepper. Mix it all up, and using two tablespoons full, make into balls and then flatten into a patty. Coat these in cornmeal... just put the cornmeal on a plate and coat each side of the potato patty. Then fry them in a hot pan with some oil, about 2 minutes on each side.
They are really good. I thought we'd need sour cream or something to eat with them but you don't, they are great all on their own.
OK time to head outside and back to work!