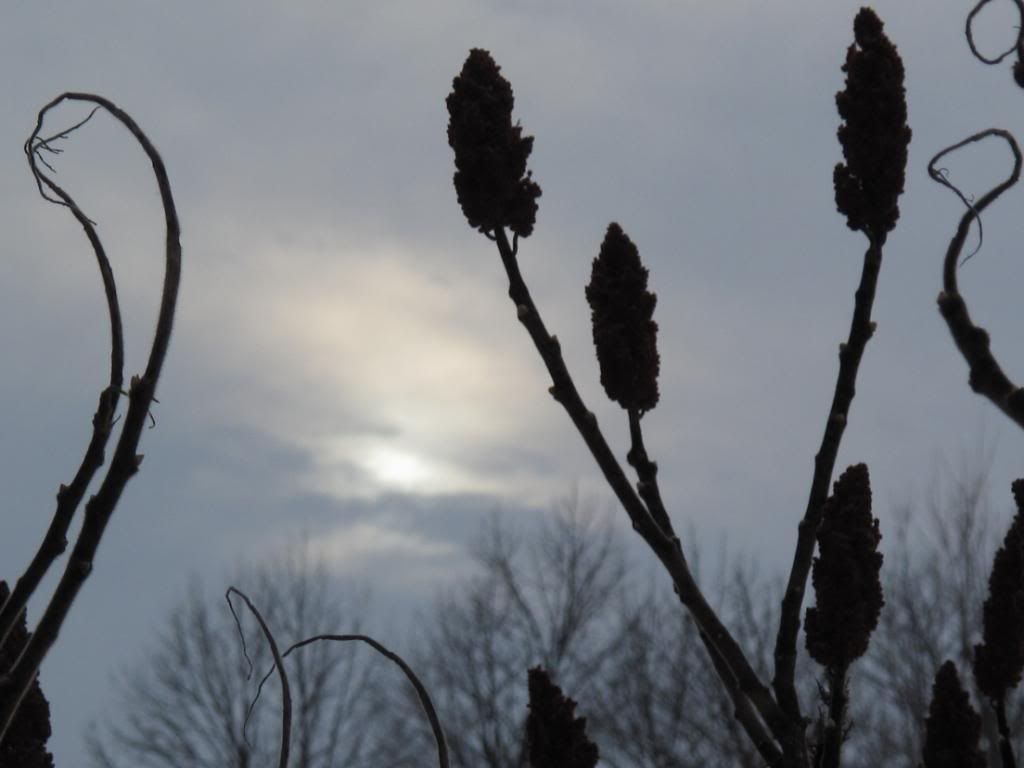 It has been so warm out the past couple days, it's hard to believe. We are talking like 40 degrees F. WARM. We've been able to catch up on some outside work. I got a lot of pens cleaned out in the barn and Kevin got a big ash cut down and pulled in. It was the most dangerous tree he's cut since I've been out here. It forked on the way up and had two big branches, so he cut one at a time. The first one split and it jumped back but was stopped by the other branch thankfully. But still so dangerous. It's mostly all good wood still. It's been dead for a few years but we didn't want to take it. It's a tree we look at from our porch year round and hate to see leave, but it's dead and has been for a while, and it's rotting worse and worse every year, just going to waste. So we harvested it.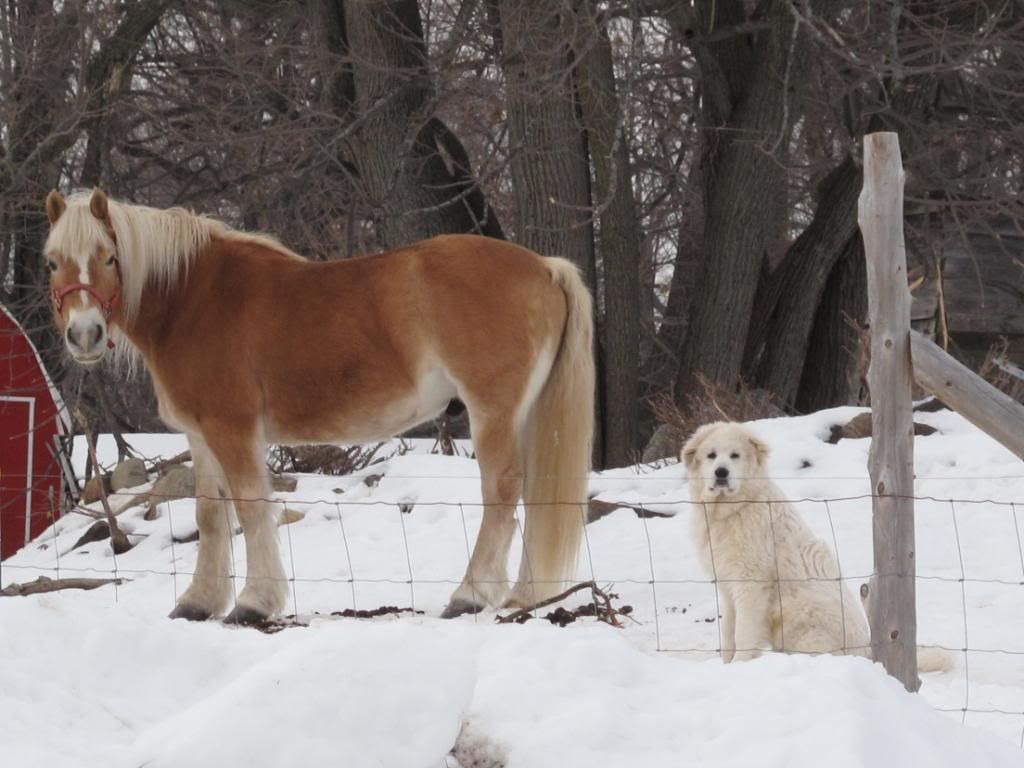 The animals are loving the warmer weather. And so I am. It feels so good, mentally to. The winter is draining. Everything is harder to do, you are more limited in what to do. When it's nice like this, all the thoughts of spring dance in my head.... maple syrup, kids and lambs, fresh goats milk, dandelion wine, gardening... Douglas learning how to pee outside with the big dogs. So much to look forward to.
Hopefully we'll be able to get some of our old hay fields cut this year. Kevin cleared them last summer and we have high hopes they will do us some good this year. They are just loaded with timothy. This old pionner farm hasn't had hay cut in decades, but we've brought it this far back to life, and I know it can come even more alive. The other thing I want badly, is bees. The idea of having my own honey and beeswax, makes me down right giddy. Of course I know nothing about bees except what the one book I have on them tells me and it all seems very overwhelming. Do you have any idea how much beeswax costs? I use it in herbal salves and it's very costly. Bees are amazing. They have their downside too sure, but they produce the only food that does not go bad and they are amazing workers. Nature really is incredible.
I can think of one good thing about winter. Usually there is more time to read. I say usually because lately there hasn't been much time, but when we can, we all try to get as much reading in as possible.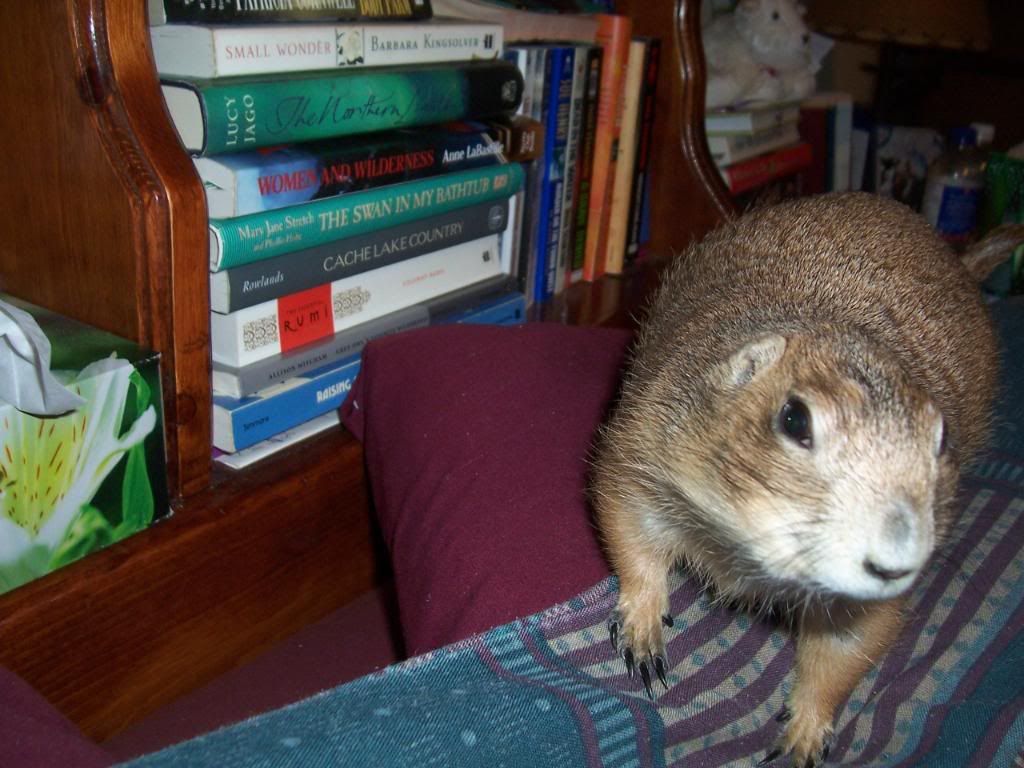 When it's dark, grey, cold, for so long, it's hard to remind yourself it will come to an end. As I've said before, there are plenty of things to love about winter, but it gets long.
I did up a big pot of split pea and bacon soup today. It turned out so yummy. Kevin can't eat ham, and it's been a task finding nitrate free bacon, at least where we live. We bought a bunch in Fort Collins, Colorado in the summer - $10 a pack at Whole Foods. So expensive, but it was delish. However no one around here carries the Farmland brand. We bought some nitrate free bacon in town at the local health food store and it was awful - just awful. So we found a store in Watertown, New York, Hannafords. They carry Farmland products but not the nitrate free bacon. They however did have two other kinds, Oscar Myer and Nature's place all natural apple wood bacon. So far we just tried the Oscar Myer and it's pretty good - I used it in my soup too. And at less than $5.00 a package a lot more affordable. The farmland is still the best tasting though, so far. I made some crusty french bread to go with the soup.
I decided to make this upside down apple gingerbread cake I've been wanting to try for a while now. It smells so good, as all gingerbread does. I wish the house smelled like this all the time. And it tastes so good, it's a very moist cake. It's worth a try if you like gingerbread. I'll share the recipe in a minute as soon as I get back from stopping Douglas who is currently destroying, ah, everything in the livingroom. Ah the joys of puppyhood!
OK here's the recipe....
You'll need
1/4 cup melted butter
2 large apples, peeled, cored, and sliced
1/3 cup brown sugar

for the gingerbread:
1/2 cup melted butter
1/2 cup molasses
1/2 cup sugar
1/3 cup brown sugar
1 egg
2 cups flour
1 tsp baking soda
1 tsp ground cinnamon
1 tsp ground ginger
1/2 tsp ground cloves
1/2 tsp salt
`/4 tsp ground nutmeg
3/4 cup hot tea
Pour the melted butter into a 9 inch square baking pan, and arrange the apples over the butter. Sprinkle with brown sugar and set aside. For the gingerbread, combine butter, molasses, sugars and egg in a bowl and mix well. Combine dry ingredients and add to sugar mixture along with hot tea. Mix well and pour over the apples. Bake at 350 degrees for 45-50 minutes or until a toothpick in the center comes out clean. Mine took 50 minutes. Cool for a few minutes and then loosen sides and turn upside down onto a serving plate. and Enjoy!