Chicken and dumplings
I love food, and I love cooking. I don't know why, but it's in my blood I guess. I go to sleep at night thinking about what I am going to make for dinner the next day. I am not kidding.
Because today was miserable outside, it is the perfect day for comfort food. And there is no better comfort food than chicken and dumplings. There are lots of recipes for chicken and dumplings. Some better than others I am sure. Everyone's grandma's make their chicken and dumplings different (and of course better than everyone else's!) and different area's also have different recipes. Tonight I decided to try a recipe from one of my Polish cookbooks.
It smelled amazing as it cooked. So good, I was walking around hoping it was time to eat soon. The house smelled so good, the world could be falling apart outside and I really don't think I would have noticed.
When it was time to add the dumplings, I was given strict instructions to not lift the lid for 25 minutes after I put them in. I didn't even want to go up to the barn to do evening chores in case I got held up. Making this chicken and dumplings is a labor of time, patience, and love, and after 3 hours of work, I decided it wasn't worth me getting held up and screwing it all up now. Especially since I was so looking forward to eating it.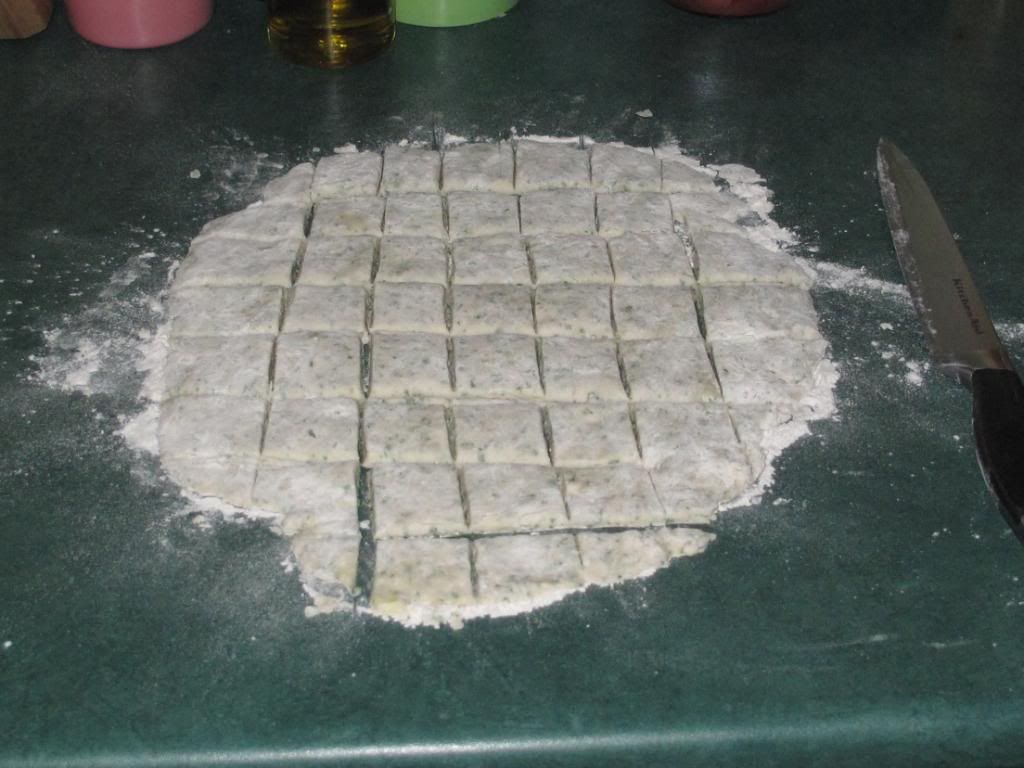 The dumplings were easy to make. After rolling out the dough and cutting it into squares, you just roll each square into a ball and then, when it's time, drop it into the pot of chicken and gravy.
This recipe calls for a Polish seasoning mixture, so I've included a list of everything in the mixture so you can make it yourself at home. It's easy to make and just put in a mason jar so it will be handy next time you need it. If you only use it for this one recipe, one time, just make enough for this recipe.
I can assure you that you will continue to eat this after you are full. You will eat as much as you can. It's hard to stop. The first thing Kevin wanted to know was if there would be leftovers for tomorrow.
After we filled ourselves up - I felt like I needed a nap but the kitchen had to be cleaned and the evening barn chores needed to be done. This picture of Douglas from tonight sums up how we felt.
This recipe is called "The best chicken and dumplings" and it's not lying.
You'll need:
1/4 cup olive oil
it calls for one plump 5-6 pound fresh chicken, quartered, skin removed and excess fat. I used 4 big breasts and that was plenty. And enough for 4.
1/4 cup all purpose flour
2 tbs butter
6 tbs flour
3 large cloves garlic (minced)
1 small onion, juienne cut
2 medium celery stalks, julienne cut
1 leek, white and some of the green parts, julienne cut
1 cup sliced mushrooms
1 1/4 tsp Polish spice (see below)
1 bay leaf
1/4 cup dry wine (I skipped this and added a 1/4 cup more stock since Kevin can't have wine)
5 1/2 cups chicken stock
Dash of tabasco - don't leave it out
1/4 cup heavy cream (I used milk)
For the parsley dumplings:
2 cups flour
3 tsp baking powder
1 tsp sea salt
1/4 tsp white pepper
1/4 parsley (fresh or dried)
3 tbs butter
3/4 cup whole milk
To prepare:
1. In a large mixing bowl, stir together the flour, baking powder, salt, pepper, and parsley
2. working quickly cut the butter into the flour mixture with a pastry blender (or your hands like I do) until the mixture is evenly distributed.
3. Now add the milk, and stir until the dry ingredients are just moistended, and the dough holds it shape.
4. With floured hands and on a well floured surface, pat out the dough into a 6 inch by 6 inch square, about 1/2 inch thick. Now using a sharp knife cut the dough into 1 inch squares.
5. Using your hands, roll the squares gently into balls.
Polish spice mix
Ingredients:
2 tsp sea salt
1/2 tsp ground pepper
1 tsp garlic powder
1 tsp sweet paprkia
1 tsp dried marjoram
1 tsp onion powder
1/2 tsp ground allspice
1/2 tsp ground juniper
1/2 tsp mushroom powder
2 pinches ground savory
2 pinches cayenne pepper
How to make the chicken and dumplings :
Heat the oil and dredge the chicken in flour. Lightly brown the chicken on each side in the hot oil. 2-3 minutes per side. Then set aside.
In a soup pot, add 2 tbs of oil. Working quickly add the butter and melt, then add the flour, and make a roux. When the roux is slightly brown and nutty smelling, add the veggies and spices and bay leaf. Cook, stirring untily slightly softened about 2 minutes.
Add the wine, chicken stock, tabasco, and lightly stir. Cook until the liquid comes to a boil, then add the chicken and reduce the heat and simmer slowly in the pot, covered, for 1 hour.
After 45 minutes begin preparing the dumplings. After 1 hour, remove the lid and drop the dumplings in one at a time leaving a space between each of them.
Then cover the pot and cook on low for 25 more minutes. Do not lift the lid of the pot until the entire 25 minutes are up.
and enjoy!