Christmas & New Years
Hard to believe it's New Year's Eve.... another year is about to come to an end, a new one about to begin.
We had a nice quiet Christmas. We spent part of it with Kevin's cousins, Pete & Peg. At 1:30 in the morning, Kevin & I were exhausted and Pete was ready to stay up all night I think! We ate way too much salmon dip and pita chip, drank a little... laughed a lot.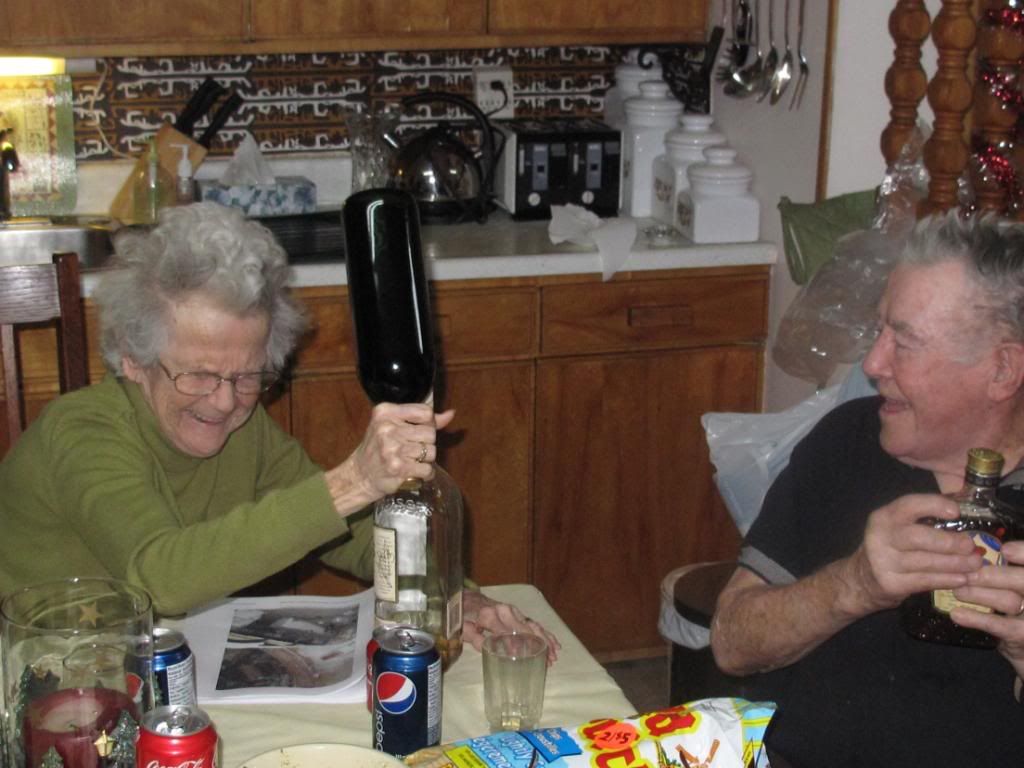 The dogs had fun opening presents Christmas Eve. On the 12th of December, we added a new member to our family, Douglas is now 8 weeks old and he is a Pug puppy. He just got his second set of shots two days ago and had a bad reaction to them, with some swelling, pain.... but he's doing great now and his little system is calming down from all the change of diet, worming, and excitment. He fits in very well and made himself at home right away. Norman the Chihuahua is slowly accepting him into the family, but it's going to take time.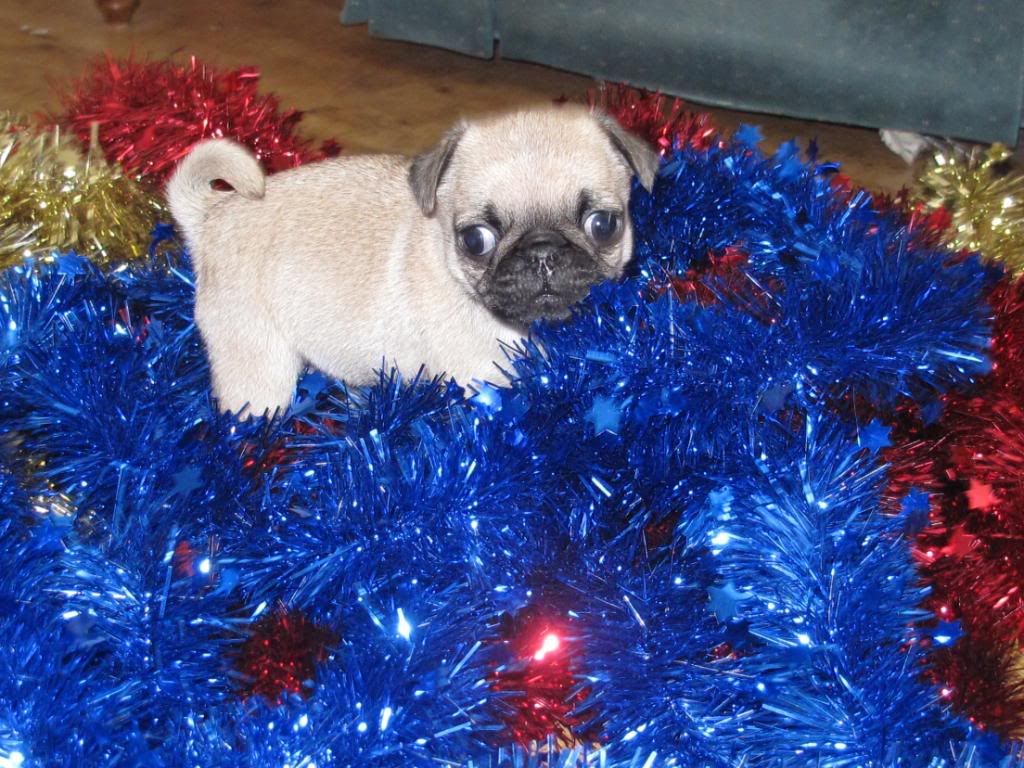 This afternoon I am going to put a big pot of dried beans on the stove to cook for a few hours... with some bacon. We'll eat that tonight with some homemade corn bread and some of the wonderful Chow Chow my friend Kevin in West Virgina was kind enough to send us. It's soooo good. I've never had Chow Chow before, but I think I might have to can some in the fall along with my other canning. It was a great Christmas present!
Happy New Year to all. I look forward to healthy lambs, healthy kids, milk in the spring, lots of veggies in the garden.... and good health for everyone.